Hard work and dedication yield results. The Bible tells us the importance of developing a solid work ethic, and of putting our all into everything we do. There are numerous Bible verses about hard work and diligence — scriptures that should get us thinking deeper about how we are to look at our jobs and responsibilities.
Want to dive deeper into Pure Flix Originals? Subscribe to the Pure Flix Insider email newsletter
In the Pure Flix Original movie, "Nothing is Impossible," Scott Beck knows all about developing a solid work ethic as a former NBA hopeful. After a 20 year hiatus, he brings that work ethic back to life when he decides to sign up for the open tryouts hosted by the local NBA team. As we watch his journey unfold, Beck could definitely be encouraged by these Bible verses about work ethic as he pursues his dream.
Here are 10 Bible verses about work ethic and the importance of establishing positive thoughts and habits that can help us succeed no matter what profession we find ourselves in:
Bible Verses about Work Ethic
Genesis 2:15 (NIV)
"The Lord God took the man and put him in the Garden of Eden to work it and take care of it."
Scripture tells us early on that God intends for human beings to work. One of the first Bible verses about work comes in Genesis 2, when God places man in the Garden of Eden to care for it. This tells us that we are intended and built to work, and it should be an encouragement for us. Even when work gets tough or daunting, we were built to have a solid work ethic.
Ecclesiastes 9:10 (NIV)
"Whatever your hand finds to do, do it with all your might, for in the realm of the dead, where you are going, there is neither working nor planning nor knowledge nor wisdom."
It's easy to get discouraged or to feel like our jobs don't have purpose. Sometimes, we find ourselves craving something more substantial. But this is one of the Bible verses about hard work that tells us to work with all our might, regardless of what we are doing here on Earth.
This is an encouraging message that should remind us to put in our all, regardless of how we're feeling at the moment about our position or professional accomplishments.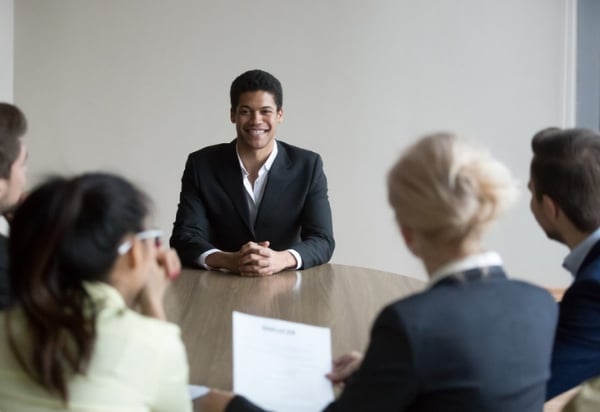 2 Thessalonians 3:10-12 (NIV)
"For even when we were with you, we gave you this rule: 'The one who is unwilling to work shall not eat.' We hear that some among you are idle and disruptive. They are not busy; they are busybodies. Such people we command and urge in the Lord Jesus Christ to settle down and earn the food they eat."
Some of the Bible verses about work ethic that are essential to remember can be found in 2 Thessalonians 3:10-12. The line "the one who is unwilling to work shall not eat" emphasizes the importance of having a solid worth ethic — and the consequences of not giving our all in our jobs. Hard work is important and helps meet our needs.
Colossians 3:23-24 (NIV)
"Whatever you do, work at it with all your heart, as working for the Lord, not for human masters, since you know that you will receive an inheritance from the Lord as a reward. It is the Lord Christ you are serving."
Another one of the Bible verses about work that's worth noting comes in Colossians. We are told to work with all of our hearts, no matter what we are doing and to do so as though we are "working for the Lord" and not for humans. These Bible verses about work ethic tell us that no matter what we are doing we must persist as though we are serving God and not man.
Deuteronomy 24:14 (NIV)
"Do not take advantage of a hired worker who is poor and needy, whether that worker is a fellow Israelite or a foreigner residing in one of your towns."
There is also a responsibility for employers to watch how they perform their duties. One of the convicting Bible verses about work comes in Deuteronomy 24:14, when we are told not to take advantage of a hired worker. This Bible verse about work is something anyone in a position of power should consider.
Proverbs 14:23 (NIV)
"All hard work brings a profit, but mere talk leads only to poverty."
The Book of Proverbs is filled with Bible verses about hard work. In fact, Proverbs 14:23 reminds us of the importance of not being guilty of "mere talk," as this can lead to poverty. The notion of "less talk, more action" is embraced in this scripture, as people are implored to avoid poverty by putting in hard work and dedication.
Proverbs 21:25 (NIV)
"The craving of a sluggard will be the death of him, because his hands refuse to work."
Laziness can quickly become a problematic barrier to success and well-being. If one refuses to work, Bible verses about work ethic warn us that the results can be quite dire. We are called to be dedicated to whatever it is we do, and this is another verse that affirms that fact.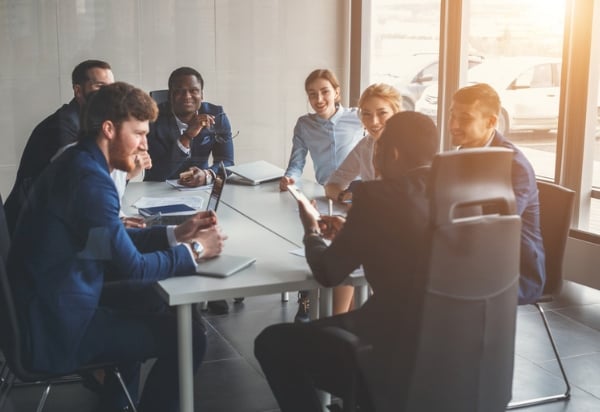 1 Corinthians 10:31 (NIV)
"So whether you eat or drink or whatever you do, do it all for the glory of God."
This is another Bible verse about hard work that reminds us to work for the glory of God, no matter what we find ourselves doing. This is a powerful and timeless message that encourages us to see God's love and guidance in all we do.
READ ALSO: 15 Bible Verses About Not Giving Up...Even in the Hardest Times
Proverbs 12:11 (NIV)
"Those who work their land will have abundant food, but those who chase fantasies have no sense."
Rather than chase fantasies, we should be prudent in selecting the work we do, turning to God to ask where He wants us and following His guidance to get there.
Proverbs 3:5-6 (NIV)
"Trust in the Lord with all your heart and lean not on your own understanding; in all your ways submit to him, and he will make your paths straight."
In the end, some of us might feel frustrated with our jobs. Perhaps we have a difficult boss, our work seems boring or we're not where we want to be professional. No matter what the situation, remember: Bible verses about hard work call us to be dedicated, prudent and to work for God.
We must each see our calling as something bigger and broader than our current work tasks. Make an effort to work as though you're doing it for the Lord and your perspective can change. Also, trust God and ask Him where He wants you. Ask for professional guidance as you move forward in your career, and for peace when it gets difficult. We hope these Bible verses about work and work ethic encourage and inspire you. For more encouragement sent straight to your inbox, sign up for the Pure Flix Insider Email Newsletter.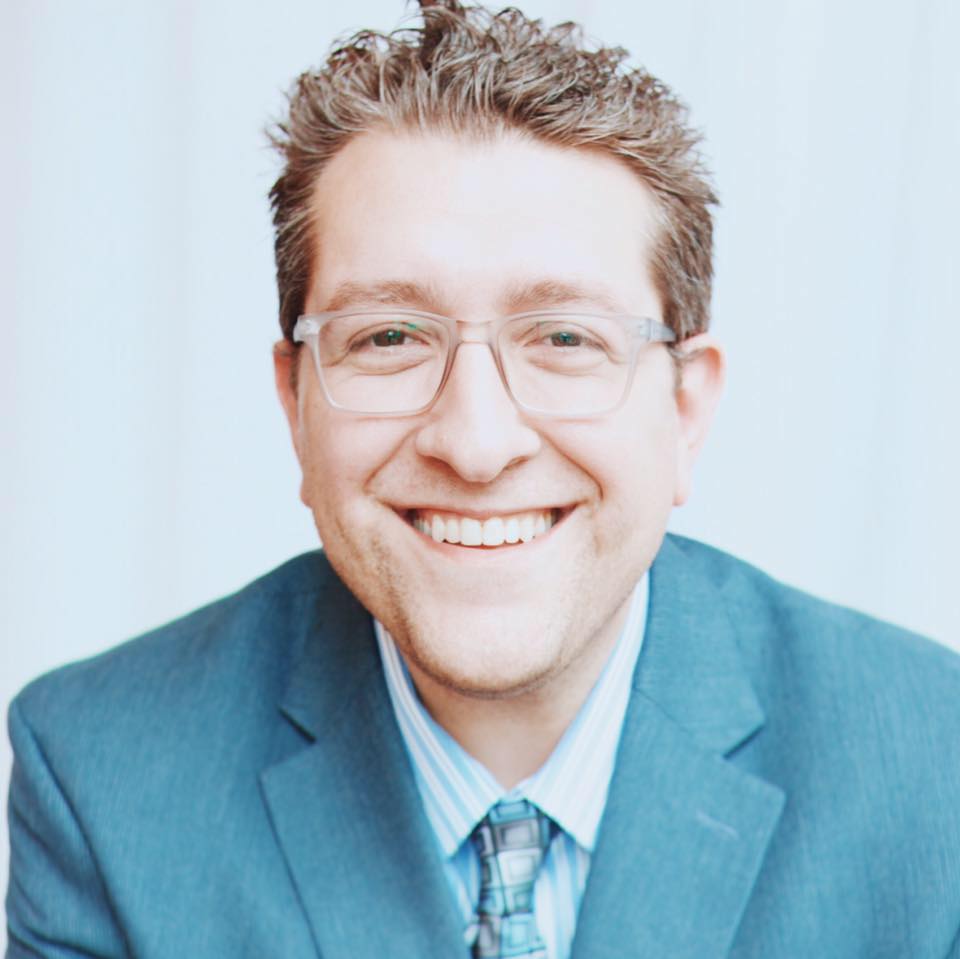 Billy Hallowell
Billy Hallowell has been working in journalism and media for more than a decade. His writings have appeared in Deseret News, TheBlaze, Human Events, Mediaite and on FoxNews.com, among other outlets. Hallowell has a B.A. in journalism and broadcasting from the College of Mount Saint Vincent in Riverdale, New York and an M.S. in social research from Hunter College in Manhattan, New York.