Despite what popular media would have us believe, devout Christian celebrities do exist – and they're making a splash in Hollywood. There are plenty of famous singers, actors, and entertainers who don't hide their Christianity.
WANT MORE ENTERTAINMENT NEWS? SIGN UP FOR THE PURE FLIX INSIDER EMAIL NEWSLETTER TODAY
Here are 18 Christian actors and performers who you might recognize:
David A.R. White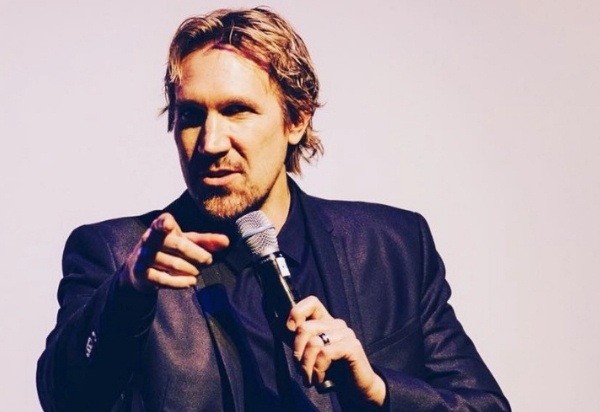 The co-founder of Pure Flix has acted in many of the Christian movies he has directed and produced, including "God's Not Dead," "God's Not Dead 2," "God's Not Dead: A Light in Darkness," and "Faith of Our Fathers" The Christian actor has been working in Hollywood for more than 20 years, including many movies right here on Pure Flix.
READ ALSO: DAVID A.R. WHITE REVEALS TOUCHING REASON HIS 'GOD'S NOT DEAD' CHARACTER IS REFERRED TO AS 'REVEREND'
Candace Cameron Bure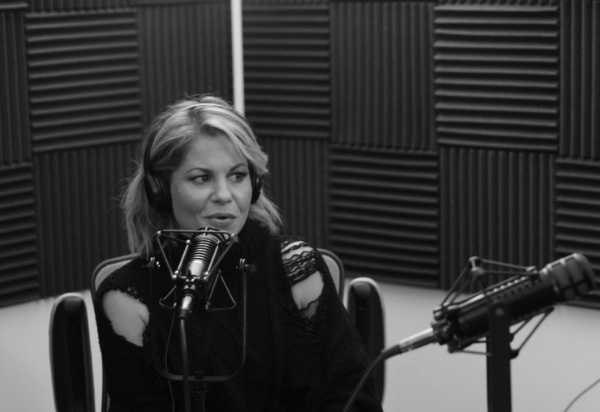 Candace Cameron Bure is one of those famous Christians these days. After first gaining fame as DJ Tanner on the popular sitcom "Full House," which ran from 1987-1995, Bure got married and had children. She's back acting again and is a popular author, frequently speaking about her faith.
"If you don't start with [prayer] there's no power behind it, because God's the power," Bure told "The Billy Hallowell Podcast." "God can do anything, change anything — change hearts. It's the heart of all of us that need to be changed and that's where God needs to get in."
READ ALSO: VALUABLE BIBLICAL LESSON WE CAN ALL LEARN FROM CANDACE CAMERON BURE'S RESPONSE TO VIRAL CRITICISM
Kevin Sorbo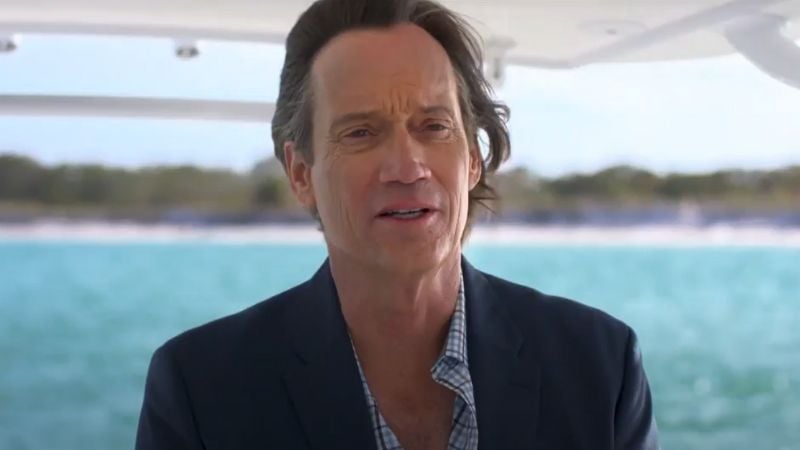 The "God's Not Dead" actor, who says he was "blacklisted" from Hollywood for being an outspoken Christian, has found joy, fulfillment and success through acting, directing and producing independent films that he's passionate about. In fact, Sorbo and his wife Sam, whom he first met on set of his hit show "Hercules" back in the 1990s, run their own production studio, Sorbo Studios, with the goal of telling inspirational stories through film to encourage people to reach beyond their perceived abilities and to impact the culture for the better.
Sorbo also stars in "What If," "Faith Under Fire," "The UnMiracle," "Revelation Road 3," "Abel's Field" and many more on Pure Flix.
READ ALSO: KEVIN SORBO, ONCE 'BLACKLISTED' IN HOLLYWOOD, FINDS SUCCESS WITH 'MOVIES THAT MOVE PEOPLE'
Neal McDonough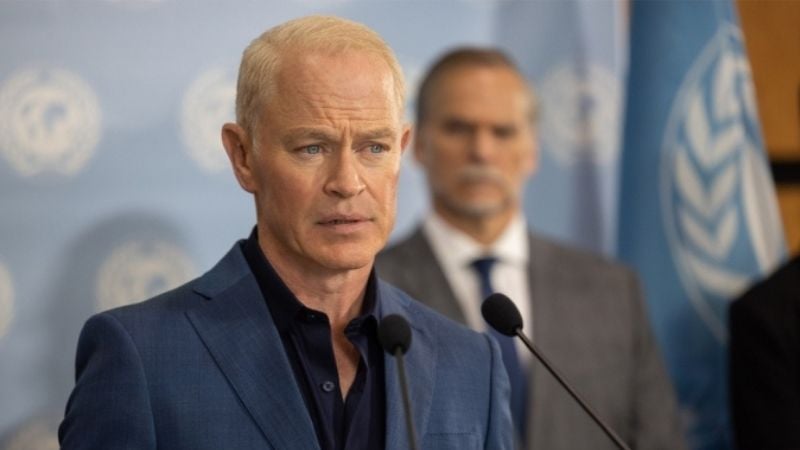 You'd probably recognize actor Neal McDonough anywhere. His light blonde hair and piercing blue eyes have always made him a memorable Hollywood villain. But it turns out there's a lot more to McDonough than what meets the eye. And the reasoning behind his many villainous roles may surprise you. The actor and longtime Catholic decided after he got married in 2003 that he would honor his wife and stay true to his faith by not kissing another woman, participating in sex scenes, or taking the Lord's name in vain in any of his roles.
In some exciting news for "Left Behind" fans, Neal McDonough has joined the cast of the sequel currently in production, "Left Behind: Rise of the Antichrist."
READ ALSO: NEAL MCDONOUGH JOINS CAST OF 'LEFT BEHIND: RISE OF THE ANTICHRIST' – IS RUMORED TO BE PORTRAYING NICOLAE CARPATHIA
Dean Cain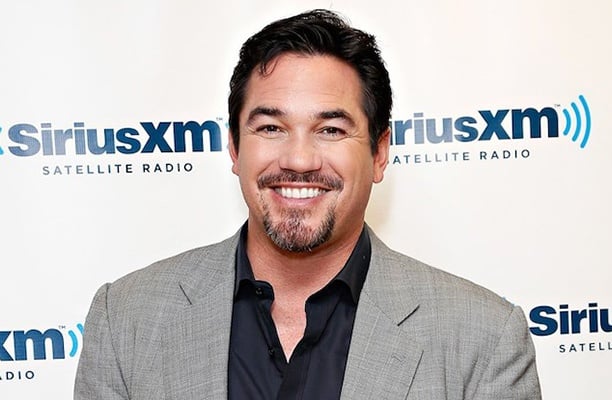 Ever since starring in "God's Not Dead" back in 2014, actor Dean Cain has been a staple in the faith film industry. The longtime Christian enjoys making films that inspire and believes that these movies open the door for God to work in people's lives and hearts.
"If it changes one person's heart, 10 people's heart, or reaffirms something or maybe opens somebody's eyes, then it's worth it," Cain explained in an interview.
Watch Cain in movies on Pure Flix including "Sweet Inspirations," "I Am Gabriel," "Meant to Be" and many more.
READ ALSO: 'IF IT CHANGES ONE PERSON'S HEART THEN IT'S WORTH IT': WHY ACTOR DEAN CAIN LOVES TO MAKE FAITH FILMS
Mark Wahlberg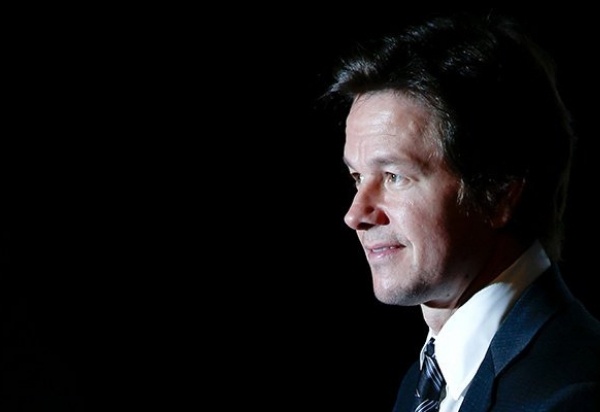 Actor and former rapper Mark Wahlberg has called his relationship with God "the most important part of his life." He tries to attend church and prays every day. Wahlberg publicly credits God for his successful career, his wife and his children.
"I'm kind of doing all this not to continue to grow my career, but to utilize my career for good and to do God's work," said Wahlberg, who even helped fund the movie "Father Stu" because he believes so strongly that Father Stu's story has the potential to help draw people to God and change lives.
READ ALSO: 'HOLLYWOOD DOESN'T MAKE FILMS LIKE THIS': WHY MARK WAHLBERG FUNDED 'FATHER STU'
Roma Downey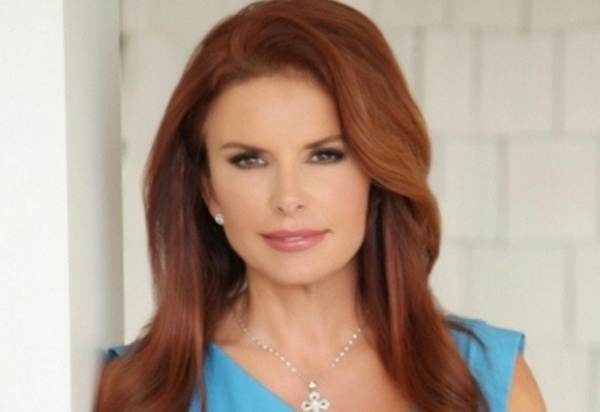 Actress Roma Downey stunned audiences in her iconic role as Monica on the show "Touched By an Angel." Now, she and her husband, famed producer Mark Burnett, are inspiring audiences with projects like "The Bible," "A.D." and a plethora of other faith-focused TV shows and feature films. Watch Downey discuss her life and faith on an episode of Pure Flix's "Pure Talk."
Denzel Washington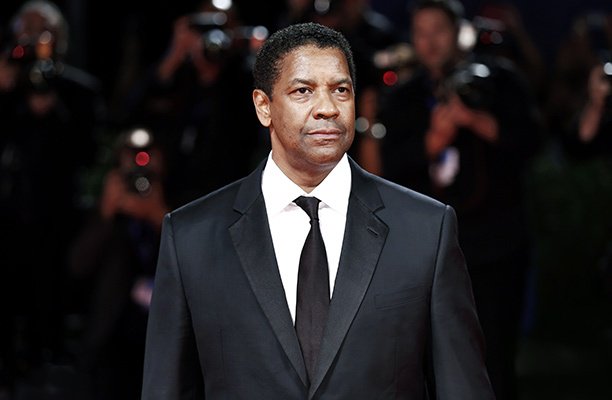 As one of the few actors in Hollywood who has maintained a long and faithful marriage, Denzel Washington's faith shouldn't be too surprising. The son of a preacher, Washington even considered entering the ministry. The two-time Academy Award winner said, "I'm here to serve God."
READ ALSO: 'WHEN THE DEVIL COMES FOR YOU': TEARY WILL SMITH SHARES DENZEL WASHINGTON'S ADVICE MOMENTS AFTER ANGRY OUTBURST AT OSCARS
Stephen Baldwin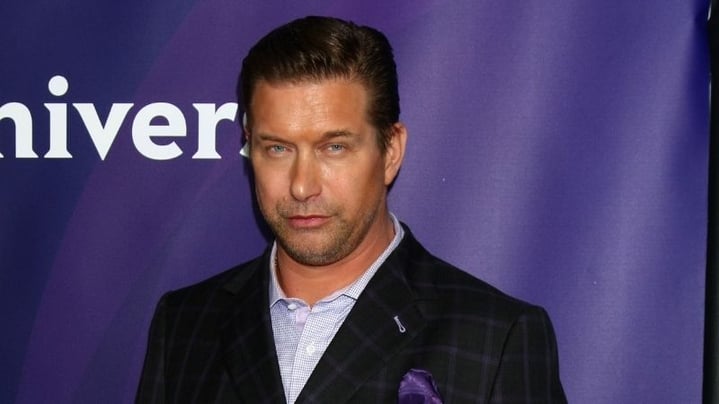 Actor Stephen Baldwin's Christian faith has intensified and been completely transformed in the past recent years. Baldwin told "The Pure Flix Podcast" that despite being a Christian for two decades, he had never seen himself as a "prayer person." Eventually, his perspective on the matter changed — and so did he. Be sure to watch his inspiring and humorous performance in "Church People," currently streaming on Pure Flix. And don't miss his portrayal of Graham Staines in "The Least of These: The Graham Staines Story."
READ ALSO: FOLLOWING THE DEATH OF HIS MOM, ACTOR STEPHEN BALDWIN SHARES BEAUTIFUL MOMENT SHE WAS BAPTIZED: 'I WILL SEE YOU AGAIN'
Chuck Norris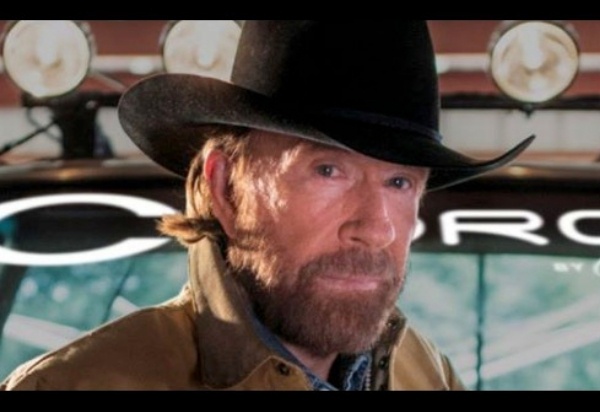 Iconic actor Chuck Norris is one of the famous Christian people in Hollywood; over the years, he has had no problem sharing his faith in God. Norris had a difficult upbringing, but was raised by a praying mother who helped guide him along. Over the course of his life, he has relied deeply on his faith.
READ ALSO: CHUCK NORRIS ON FAITH & FATHERHOOD: 'WHAT I KNOW, I OWE TO HIM'
Shari Rigby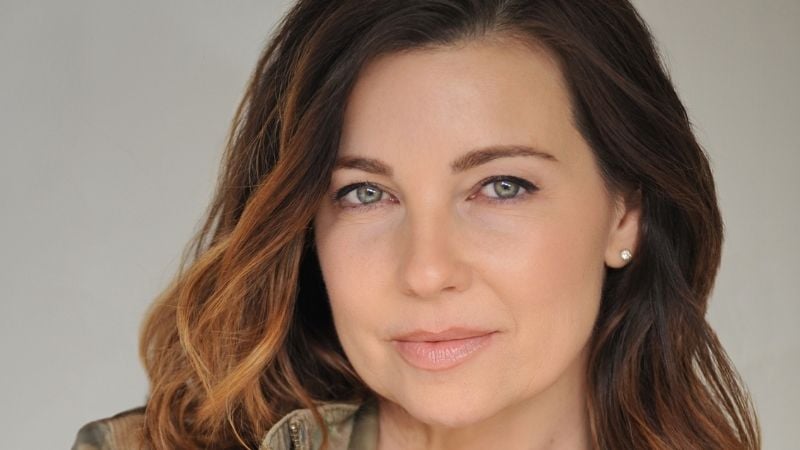 Shari Rigby is a multi-faceted artist with experience as a print model, actress in both film and TV, a published author, inspirational speaker, and director of film and TV. Her acting credits include some of our favorite movies "October Baby" and "Extraordinary." Be sure and check out her podcast "Women In My World," encouraging Christian women to inspire, influence, and dream.
READ ALSO: 'KEEPING EYES ON CHRIST': ACTRESS SHARI RIGBY'S JOURNEY INTO HOLLYWOOD WILL INSPIRE YOU
Kirk Cameron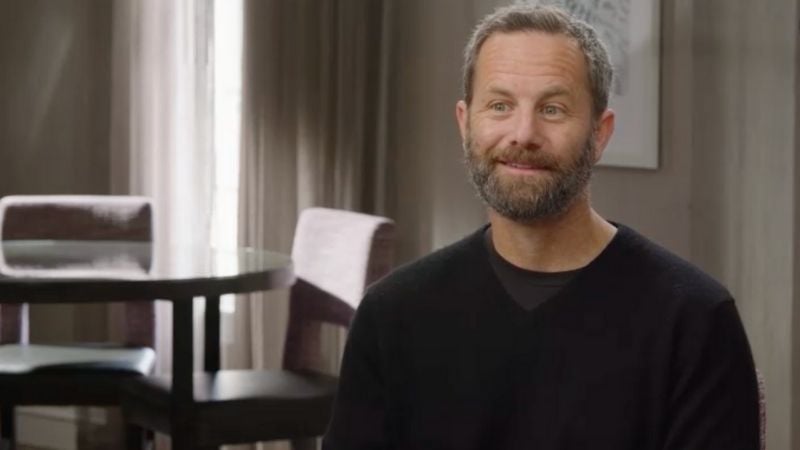 In an entertaining PragerU "Stories of Us" video, the "Growing Pains," "Mercy Rule" and "Left Behind" franchise star details how he got his start in Hollywood, how he came to know Christ and how the challenges of living and working in Hollywood was actually what softened Cameron's heart and changed his life.
READ ALSO: 'IF THERE WAS A HEAVEN, I WOULDN'T BE GOING THERE': KIRK CAMERON TALKS HOLLYWOOD & CHRIST
Anne Wilson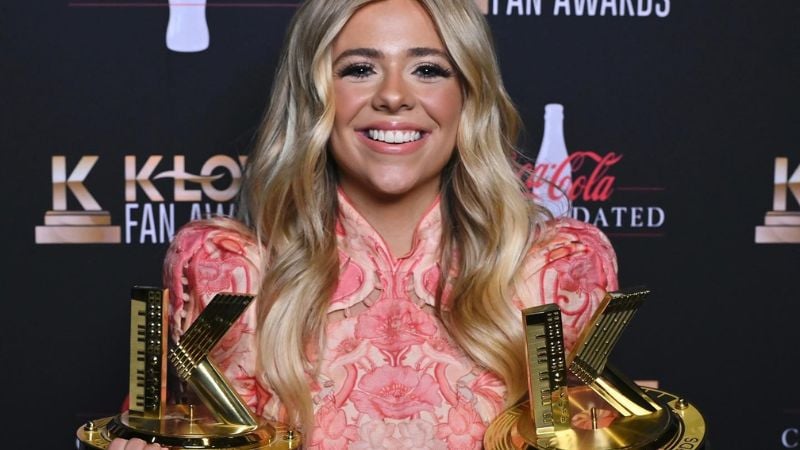 The "My Jesus" singer, who won Female Artist of the Year at the 2022 K-LOVE Fan Awards, had never even sung in public until her older brother's funeral in 2017. The elder Wilson died suddenly in a tragic car accident and the experience changed everything for Anne. The song, which she co-wrote with singer Matthew West, also hit Number One on the Billboard chart for Christian music in 2021.
"I think about times when I was forever impacted by a song growing up on Christian radio, and to have songs that are now reaching people — it's such a beautiful, full-circle moment for me that I never thought I would have," Wilson explained. "I didn't grow up wanting to be an artist, so to have this moment now of realizing that my songs are impacting people, it's so surreal for me."
READ ALSO: 'I WOULDN'T BE HERE IF MY BROTHER HADN'T PASSED AWAY': 'MY JESUS' SINGER ANNE WILSON WINS FEMALE ARTIST OF THE YEAR AT K-LOVE FAN AWARDS
Zachary Levi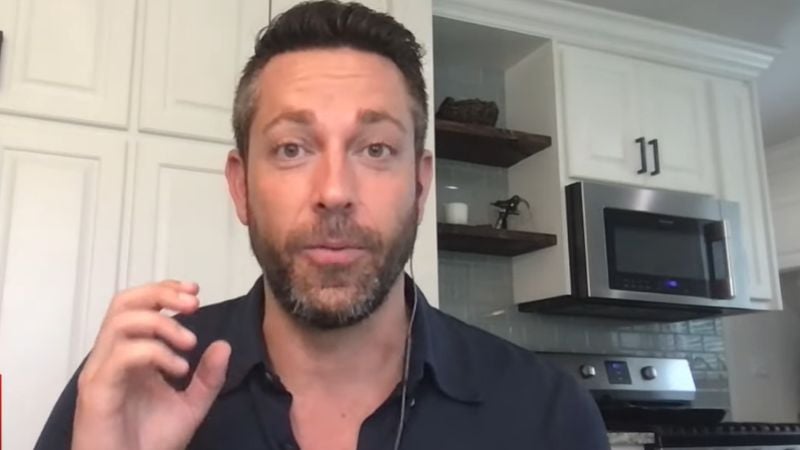 Known for his breakout role on the TV series, "Chuck," as well as "American Underdog" and "Shazam!" Levi credits his faith for helping him escape a dark place, as from a young age, feelings of anxiety and depression were normalized in his life to the point that he didn't know anything was wrong. Five years ago, when Levi had a mental breakdown and was struggling with severe suicidal thoughts.
"Ever since I was a little kid, I had a very real faith… and I have always leaned into God and into my faith and trust and followed," he added. "I haven't done it perfectly. But I got to this place where … to feel abandoned and to feel like I didn't want to live anymore really, really, really shook my faith."
After a 3-week intensive therapy program, Levi's faith was restored, his mental health was stabilized, and he was inspired by what he learned in therapy to write a book called ""Radical Love: Learning to Accept Yourself and Others."
READ ALSO: 'SHAZAM!' ACTOR REVEALS WHAT INSPIRED HIS MISSION TO SHARE GOD'S 'RADICAL LOVE'
Walker Hayes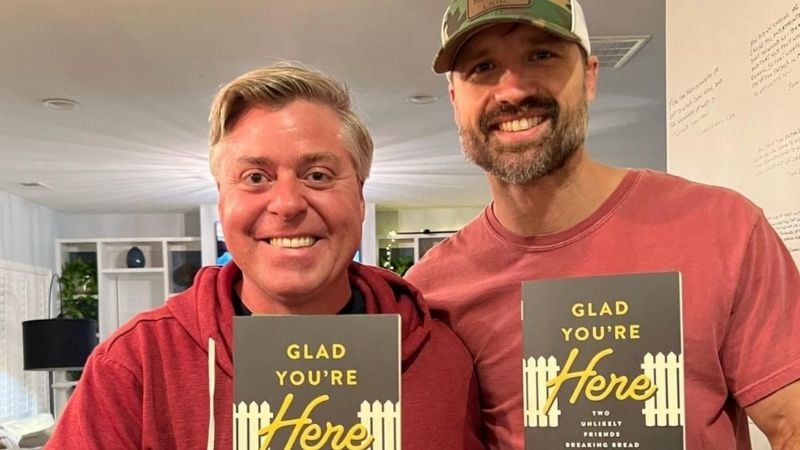 One Sunday, long before Walker Hayes dominated country music charts with his hit "Fancy Like," "Country Stuff," and "Y'All Life" he went to church drunk and miserable. It was the last place he wanted to be. The next thing he knew, the singer-songwriter was shaking hands with a man named Craig who told him, "I'm glad you're here." While having a relationship with Jesus came later in Hayes' story, it can all be traced back to that fateful moment he met Craig and the "friendship from heaven" started.
READ ALSO: 'WE SAW JESUS IN THEM': HOW THIS COUNTRY SINGER WENT FROM ATHEIST ALCOHOLIC TO A CHRISTIAN & BEST FRIENDS WITH A PASTOR
Patricia Heaton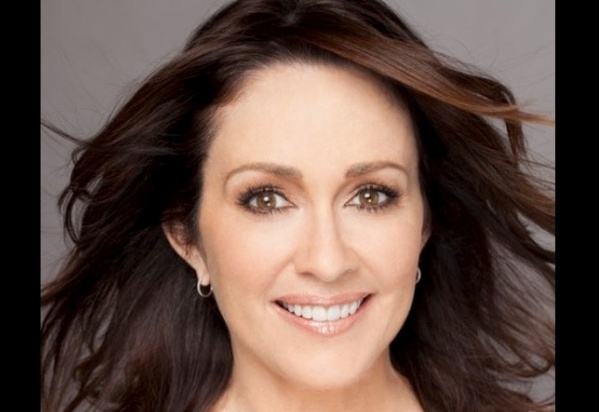 Patricia Heaton is known for her comedic roles on shows and films like "Everybody Loves Raymond," "The Middle" and "Moms' Night Out" — but she's also an outspoken Christian who advocates for the unborn and who regularly volunteers to help those in need. Heaton is one of the most well-known Christian actresses around.
Alexa PenaVega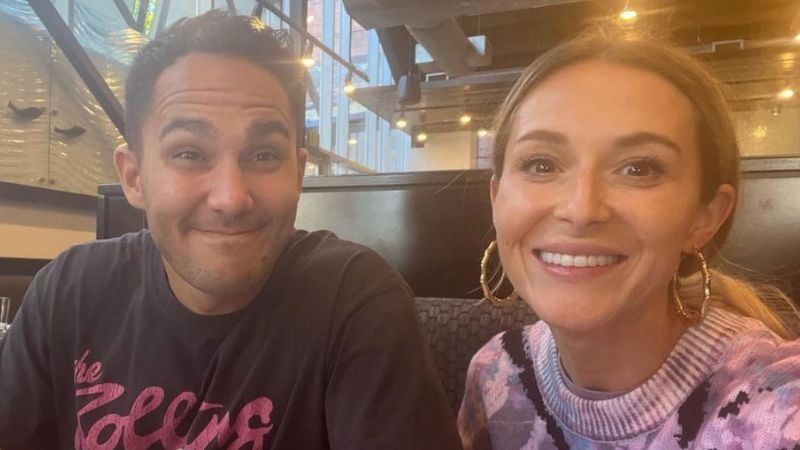 You probably recognize Alexa from her breakout role in "Sky Kids" as Carmen Cortez. After having grown up in Hollywood, where she met her now-husband, Carlos PenaVega, at a Bible study, the couple took their family and moved to Hawaii in 2017. PenaVega loved her career — and she still does — but it was a change of pace and scenery that gave her the space to find her identity in Christ.
The parents of three, who regularly post about their faith on social media, have found success in taking on projects that align with their values. They've even starred together in multiple movies and series, including "The Power Couple," which is available on Pure Flix.
READ ALSO: 'I WAS TRAPPED IN THE ENTERTAINMENT WORLD': HOW LEAVING HOLLYWOOD TO PURSUE CHRIST & FAMILY GAVE ALEXA PENAVEGA A 'HEART RESET'
Lucas Black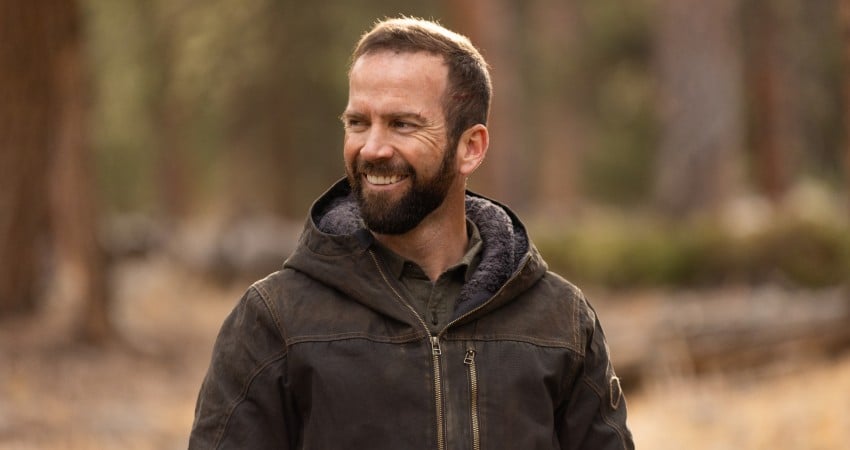 Lucas Black was at the height of his acting career during his role as Christopher LaSelle "NCIS: New Orleans." His accolades also include "The Fast and The Furious: Tokyo Drift," "Flash," "Friday Night Lights," "42" and other "Fast and Furious" titles. After five years as a lead cast member on "NCIS," Black made a pivotal decision in his acting career to step back and focus on raising his family.
"The show has been so good to me over the years, exceeding my expectations and goals," he explained. "But this job isn't for me, there are a lot of priorities in my life that get sacrificed for me to be here but it's time for me to focus on those priorities in my life."

Black has become focused on spending time with his wife of 12 years, lawyer Maggie O'Brien, and their three children. He often shares his hunting, fishing and home renovation projects with his social media followers, as well as inspirations and revelations from his faith journey.
READ ALSO: 'GOD'S IN CONTROL': 'NCIS' ACTOR LUCAS BLACK OPENS UP ABOUT TIME IN HOLLYWOOD & RETURN TO THE SMALL SCREEN
TobyMac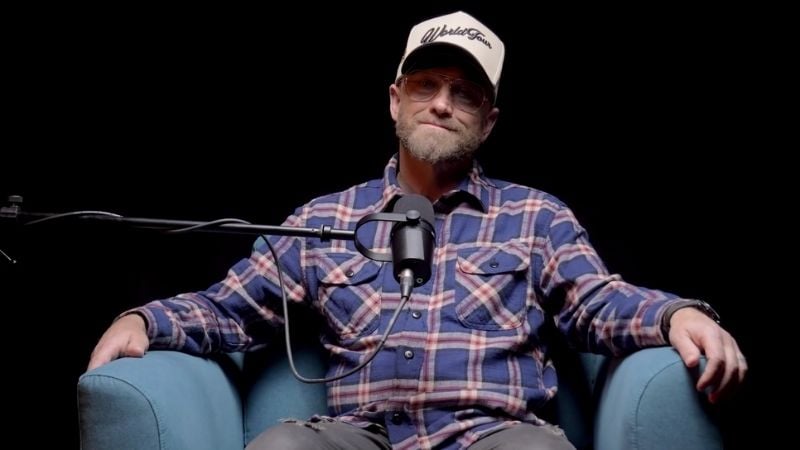 The seven-time Grammy Award-winner TobyMac, whose real name is Toby McKeehan, has more than three decades of experience in the Christian music industry. His hits include "Me Without You," "Made to Love," "Speak Life," "Love Broke Thru" and many more. He recently released his first album after his son's tragic death in 2019.
READ ALSO: 'GOD CAME TO ME IN THE VALLEY': TOBYMAC'S NEW ALBUM, FIRST SINCE SON'S DEATH, WOULD HAVE BEEN DIFFERENT WITHOUT THIS BIBLE VERSE
Missy Robertson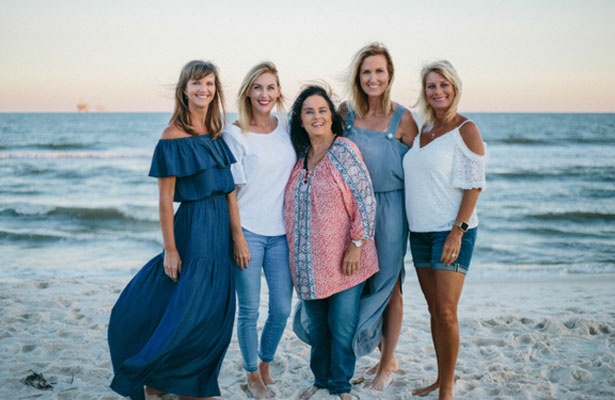 Missy Robertson is the wife of Jase Robertson and both starred in the hit reality TV series "Duck Dynasty." A mother of four, Missy shares her journey of faith in God through motherhood and family life while living in West Monroe, Louisiana. She shares God's encouragement, the call for humility and virtue and gratitude for God's gifts in her life with her followers. She also stars in "Restored with Missy Roberston" right here on Pure Flix.
Angela Bassett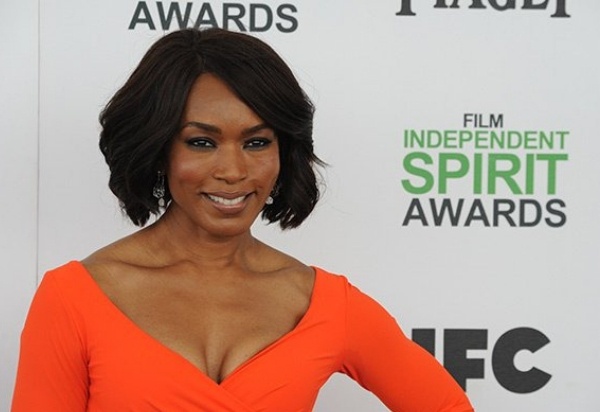 Oscar-nominated Angela Basset is known for her strong female roles, but what many may not realize is how those roles were formed, at least in part, from her faith. She is proud of her walk with Christ and even contributed to "The Bible Experience," an audio recording of the complete bible.
David Henrie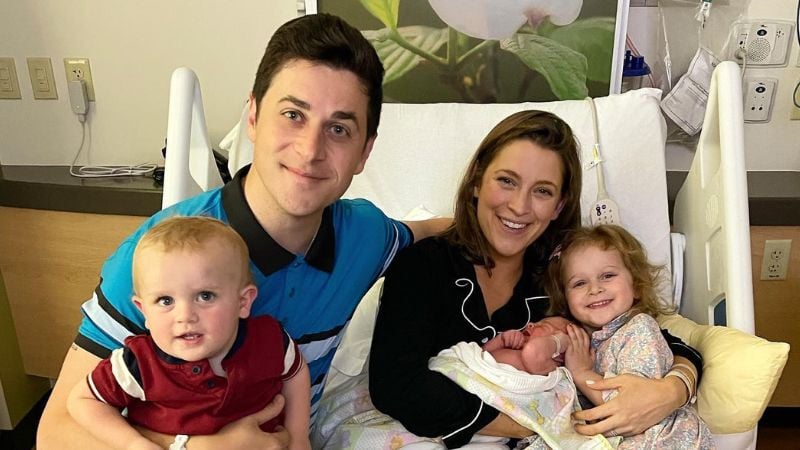 Best known for his role as Selena Gomez's older brother, Justin, on Disney's early 2000's sitcom "Wizards of Waverly Place," David Henrie credits his Catholic faith for helping him steer clear of the temptations that Hollywood is known to have. Henrie is happily married to his wife Maria, and despite having suffered miscarriage, have three children they are raising in the faith. Henrie will play young Reagan in the newest biopic about the late president's life.
READ ALSO: 'THANKS BE TO GOD': 'REAGAN' ACTOR AND FORMER DISNEY STAR CELEBRATES RAINBOW BABY BIRTH
Steve Harvey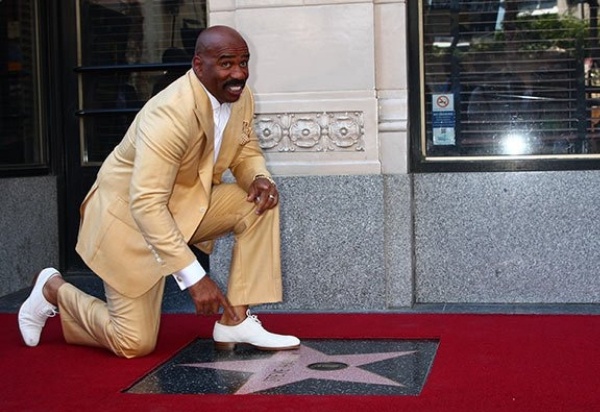 A comic and popular TV host, Steve Harvey's work is refreshingly clean and inspired by his faith. He credits God for his success and his rise from poverty. In an interview with Essence magazine, Harvey's wife Marjorie explained, "Our relationship with God is the centerpiece for love in our family."
READ ALSO: CHRISTIAN COMEDIAN CREDITS 'GOD'S GRACE' AND HIS WIFE OF 15 YEARS FOR TURNING HIS LIFE AROUND
Tyler Perry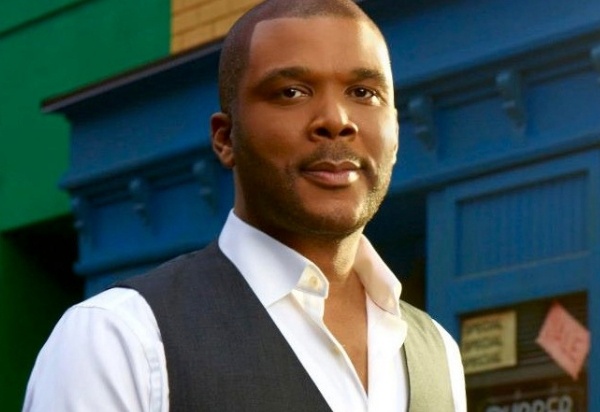 Fans know Tyler Perry for a variety of reasons, but the main role he's become iconic for is Madea, a comical and boisterous character he has played on stage and in film. Over the years, Perry has spoken about the importance of faith in his life.
"I try to write from a point of view with my faith being always present and always there. I don't want to write characters where everyone is saved," he once told CBN's "The 700 Club." "So this Madea character for me is not saved. It's been important to me that she not be because what it had been is this great tool to draw people in."
Chris Pratt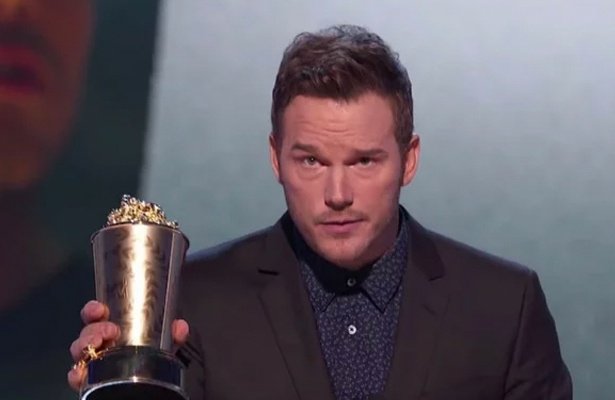 Chris Pratt is one of the most well-known Christian celebs in the world — and he's using his massive platform to routinely speak out about Jesus. Pratt has taken the stage at a couple of award shows of late, and has made his love for God known, encouraging teens and young adults to look beyond themselves. "God is real. God loves you, God wants the best for you," Pratt told teens at the 2018 MTV Movie & TV Awards. "Believe that. I do."
READ ALSO: CHRIS PRATT & KATHERINE SCHWARZENEGGER: 'BLESSED & GRATEFUL' AS THEY WELCOME BABY GIRL NO. 2
Kathie Lee Gifford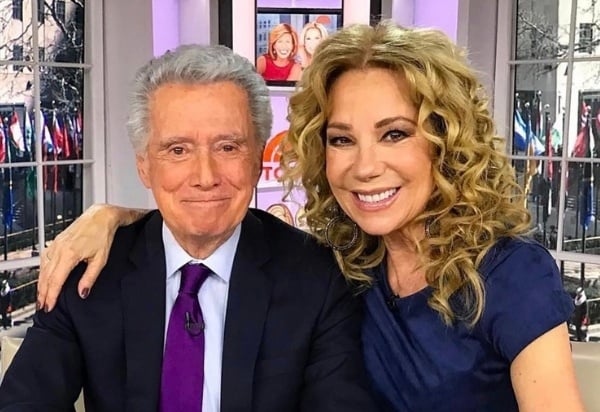 TV host Kathie Lee Gifford is known for being a host of NBC's "TODAY," as well as "Kathie Lee and Hoda." But Gifford is also an outspoken Christian who has routinely shared her Christian faith. She revealed in an "I Am Second" video the story surrounding the moment she accepted Christ. Gifford continues to openly share her faith with the masses, including with her latest projects, her movie "The Way" inspired by her book "The God of the Way."
READ ALSO: HOW THE HOLY SPIRIT LED KATHIE LEE GIFFORD TO END 30-YEAR FEUD WITH HOWARD STERN
Download the free devotional, "Christian Movies that Teach the Fruit of the Spirit," for information about how the Holy Spirit can transform your life. This devotional includes movies with Christian actors who demonstrate the virtues Paul discusses in Galatians.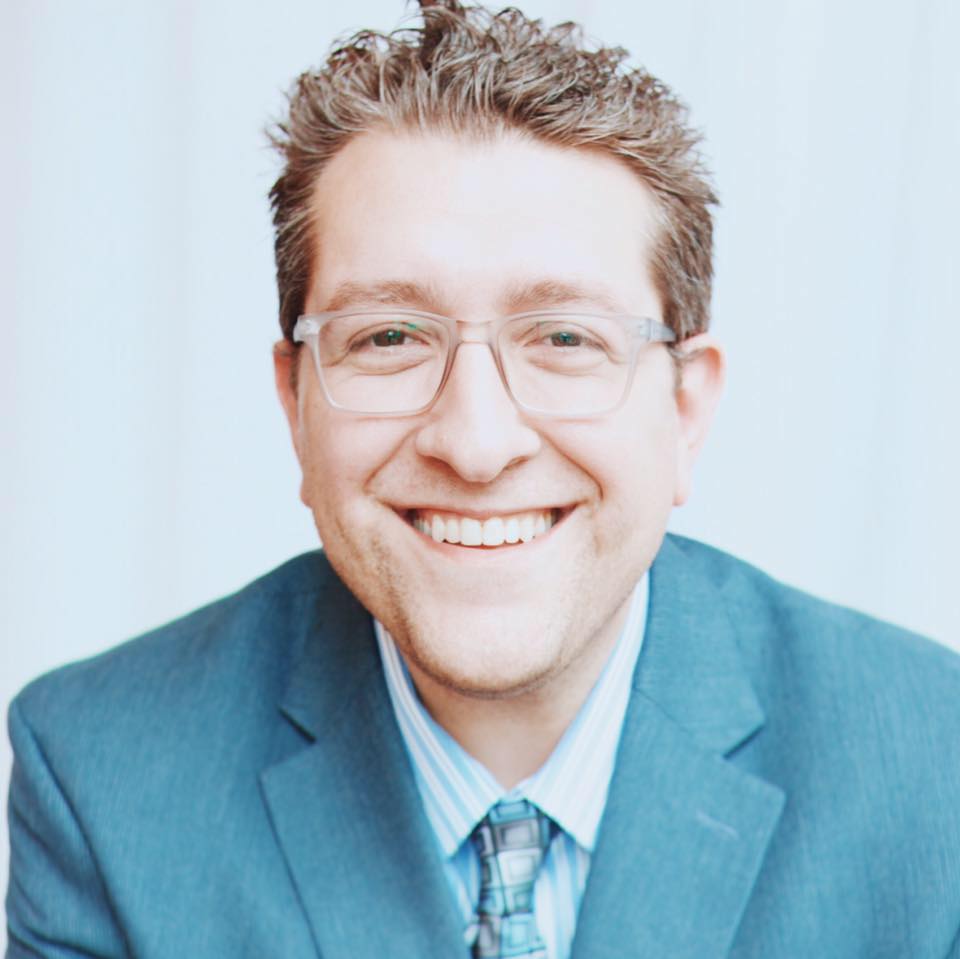 Billy Hallowell
Billy Hallowell has been working in journalism and media for more than a decade. His writings have appeared in Deseret News, TheBlaze, Human Events, Mediaite and on FoxNews.com, among other outlets. Hallowell has a B.A. in journalism and broadcasting from the College of Mount Saint Vincent in Riverdale, New York and an M.S. in social research from Hunter College in Manhattan, New York.