Technology has ushered in scores of changes that are aimed at making life easier and information more accessible. Some of these tools have been embraced by churches and Christian organizations, alike, creating new and innovative worship experiences. From free sermons online to Bible tools focused on making Scripture more available, there are many spirit-enriching options for the faithful on smartphones, tablets and other devices.
Read Also: The Top 15 Best Christian Podcasts of 2018
Church is still a traditional brick-and-mortar experience, and that should come as no surprise, considering that the Bible encourages Christians to be in community with one another.
But the growth of new online sites and social media have led many traditional churches to offer sermons online — and to leverage the power of social media to bring pastoral messages to the masses.
Discover 10 options for finding an online church sermon below:
Life.Church
Led by Pastor Craig Groeschel, Life.Church has physical locations across the U.S., but it's also an online church. Groeschel's sermons are broadcast online at on Life.Church and on smart TVs. The church's mission is to "lead people to become fully devoted followers of Christ" and to "make a lasting difference in your life, in our community, and in the world."
Here's more from the church's description of its beliefs:
"Wherever you are in life, you matter and you have a purpose. We want to help you become the person God has created you to be. Your journey has a next step and we'll help you find it. It could start with serving, finding God's vision for your life, giving, or joining us regularly.
You don't have to take the next step alone. With a strong community of friends, you can laugh, grow, and serve with people who genuinely care about you. Find a small group, or LifeGroup, to join you on your journey."
Groeschel's encouraging and uplifting messages have long inspired the masses. You can find out more about free sermons from Life.Church here.
Craig Groeschel's "Leadership Podcast"
In addition to free sermons from Life.Church, Groeschel hosts a leadership podcast that promises to offer "effective teaching to take the mystery out of leadership." So, if you're looking beyond sermons online to find a good podcast worth listening to, look no further.
Harvest Christian Fellowship
Millions of Christians have likely heard Greg Laurie's sermons, as the preacher has traveled the nation bringing his Harvest Crusade and Harvest America events to various towns and cities along the way.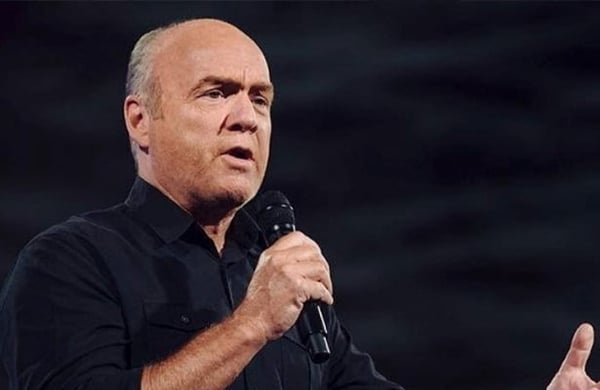 Laurie is also pastor of Harvest Christian Fellowship in Riverside, Calif. Harvest's mission is to "know God and make him known," with the church placing a deep emphasis on the gospel. Here's more about Harvest's beliefs:
"We believe the Bible to be the inspired and only infallible, authoritative Word of God. Therefore, our ministry emphasizes the exposition of God's Word from Genesis to Revelation, line upon line, precept upon precept.
We believe the sixty-six books of the Old and New Testaments to be the full record of God's self-disclosure to mankind. Different men, while writing according to their own styles and personalities, were supernaturally moved along by the Holy Spirit to record God's very words, inerrant in the original writings."
Read Also: 10 Christian Books for Men
You can watch some of Harvest's free sermons here.
Harvest Podcasts
Harvest currently offers a series of podcasts for those looking for content that extends beyond this free online sermons list. Laurie offers two shows: "A New Beginning," a daily, 30-minute podcast, and "Greg Laurie Audio," which offers his sermons in podcast form.
There are also specific podcasts for the church's "Valor Men's Study" and "Virtue for Women." Additionally, Pastor Jeff Lasseigne hosts a podcast comprised of his own sermons. Here is the full podcast offering..
Greg Laurie TV
In addition to offering sermons online on Harvest's website, Greg Laurie TV, which is featured on PureFlix.com, also offers some powerful messages from the prolific pastor. The 21-part series promises to deliver "powerful, insightful messages about what it means to walk with Christ in today's world."
Watch Greg Laurie TV here — and check out thousands of other family friendly movies and TV shows online and at home during your free PureFlix.com trial.
North Point Community Church
North Point Community Church in Atlanta is yet another house of worship that offers an online church sermon series. Founded and run by Pastor Andy Stanley, the church has multiple physical locations in Georgia and other partner locations across the globe, collectively serving more than 100,000 people each week.
The church's mission is to "lead people into a growing relationship with Jesus Christ" and to "create environments where people are encouraged and equipped to pursue intimacy with God, community with insiders, and influence with outsiders." Here's more:
"Though our methods have evolved over the years, the mission has always been to lead people into a growing relationship with Jesus Christ. It's what we do, whether at our Atlanta-area churches, at one of our partnerships around the world, or through our many online and broadcast offerings.
Along the way, we are committed to equipping other church leaders who want to create churches that unchurched people love to attend by passing on what we've learned."
Watch online church sermons from North Point here.
North Point Podcasts
Stanley and North Point currently offer four podcast options for those looking for free audio sermons and additional topical offerings. The "Weekly Message Podcast" provides online sermons from North Point.
Stanley also has his own weekly, 30-minute podcast titled, "Your Move With Andy Stanley," during which he helps people grow closer to Jesus and make better life decisions. His "Andy Stanley Leadership Podcast" focuses on his messages about leadership, with the fourth and final podcast — "NP/Nights Podcast" promising to empower people to "become more alive."
You can download these podcasts here.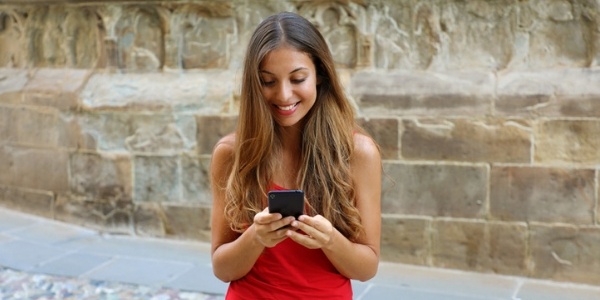 Saddleback Church
Pastor Rick Warren, pastor of Saddleback Church in Lake Forest, Calif., achieved fame with his popular book "The Purpose-Driven Life." His profile has increased substantially since the book's 1995 release and he, too, now offers free sermons online through the Saddleback Church website.
Saddleback Church considers itself "a place to get help, healing, and hope," with the church opening its arms to people across the world who are curious about faith. Here's more on Saddleback:
"Taking the next step in your faith is a big decision. Whether you want to put your faith in Jesus for the very first time, or renew your commitment to him, it's never too late.
We're here to help you start/restart your relationship with Jesus. Just follow the simple steps below."
See free online sermons from Warren and Saddleback here.
Rick Warren's "Daily Hope" Podcast
For those looking to extend beyond online church sermons, Warren offers a daily podcast titled, "Pastor Rick's Daily Hope" — a series aimed at inspiring people in their daily faith walk. Those interested can subscribe and listen here.
Kennedy Classics
The late Dr. D. James Kennedy, founder of Coral Ridge Presbyterian Church in Fort Lauderdale, Fla., was known for his popular sermons as well as his mass media ministry. Before his death in 2007, his radio show, "Truths That Transform," was on more than 300 radio stations nationwide and his TV show, "The Coral Ridge Hour" was in every large U.S. TV market.
His "Kennedy Classics" series, available on PureFlix.com, offers 12 episodes that provide a lens into his powerful messaging. Watch his online sermons here.
Truth in Action Radio
Many of Kennedy's sermons and messages are still available and being republished by his ministry. Topical episodes are available here.
Elevation Church
Elevation Church is headed up by Pastor Steven Furtick, a young preacher who has become known for his popular sermons as well as his writings. You can watch Furtick's sermons online anytime on Elevation's website.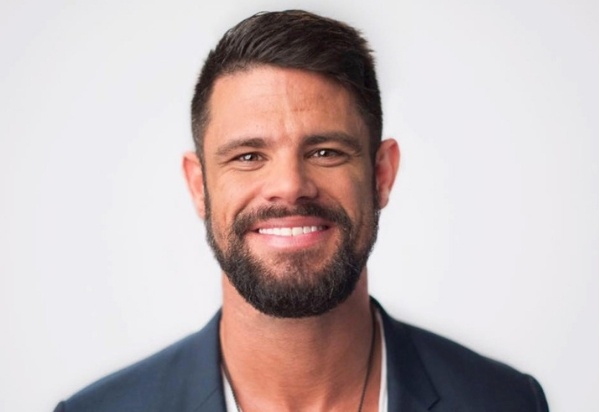 Elevation exists so that "people far from God will be raised to life in Christ," and encourages people to embrace a powerful vision statement: "See what God can do through you." Here are some of the church's more specific beliefs:
"The Bible is God's Word to all people. It was written by human authors under the supernatural guidance of the Holy Spirit. Because it was inspired by God, the Bible is truth without any mixture of error and is completely relevant to our daily lives. [...]
God has existed in relationship with Himself for all eternity. He exists as one substance in three persons: the Father, the Son and the Holy Spirit. Although each member of the Trinity serves different functions, they each possess equal power and authority."
You can watch Elevation's online sermons here.
Steven Furtick's "Crash the Chatterbox"
If you're looking to go beyond sermons online, Furtick sits down with some well-known celebrities and preachers to discuss how God has worked in their lives.
The "Crash the Chatterbox" series has featured pastors Carl Lentz and Groeschel as well as Christine Caine and singer Mandisa, among others.
Answers in Genesis
Answers in Genesis, the Christian ministry run by evangelist Ken Ham, has a large library of Bible-themed films — movies that tackle topics like astronomy, creation, geology and biblical truth. While not traditional sermons, these films offer insight into Ham's take on the Bible and its application to modern life.
Check out the Answers in Genesis library on PureFlix.com today.
"Answers With Ken Ham"
Ham also hosts a radio show in which he details his views on creation, the Bible and other related subjects. In addition to these regular episodes, Answers in Genesis is producing mini-dramas that deal with topics ranging from pornography to suicide. Listen to these programs here.
Liquid Church
New Jersey-based Liquid Church is a "Bible-based and Christ-centered" church founded in 2007 by Pastor Tim Lucas. The house of worship serves thousands of people through its physical locations as well as its free sermons published online.
The church is heavily involved in providing clean drinking water to poor communities in countries like Rwanda, El Salvador and Nicaragua, with the community living out its "liquid" name with stunning biblical compassion. Here's more on the church's belief system:
"We believe grace is the great distinctive of the Christian faith. Therefore, we value authenticity, love, and serving others in sacrificial ways. When differences arise, we lead with forgiveness and grace. [...]
We believe the Bible is God's roadmap for life. Therefore, we value communicating the timeless truth of Scripture in cutting-edge, culturally relevant ways."
Check out the latest online church sermon and plenty of other past Liquid messages here.
Liquid Church Sermons
If you're looking for free sermons via podcast, you'll find Liquid Church's updated list of
messages on iTunes. Listen here.
Read Also: 4 Christian Cartoons Your Kids Will Love
Sermon.net
Perhaps you're looking for free sermons based on topics or specific ministries. Sermon.net provides a sweeping database of free online sermons that you can engage in from home.
The website offers mobile apps and a live broadcast schedule as well to help people see what's available for viewing. Here's more on Sermon.net:
"With over 1,000,000+ sermons in our archives, we are the #1 rated church and ministry live streaming service. Our sermon search function allows you to browse our entire archive and find sermons about any topic or passage."
This list of free sermons provides some of the most popular options for watching church at home or on the go. Worshipping in community is important, though it may not always be possible. Hebrews 10: 23-25 tells us:
"Let us hold unswervingly to the hope we profess, for he who promised is faithful. And let us consider how we may spur one another on toward love and good deeds, not giving up meeting together, as some are in the habit of doing, but encouraging one another—and all the more as you see the Day approaching."
When getting to a physical location is difficult or impossible, these online sermons will help guide you along your faith path. In addition to sermons, PureFlix.com also has thousands of faith and family friendly movies, Spanish-language content and TV shows that you can watch anytime, anywhere during your free PureFlix.com trial.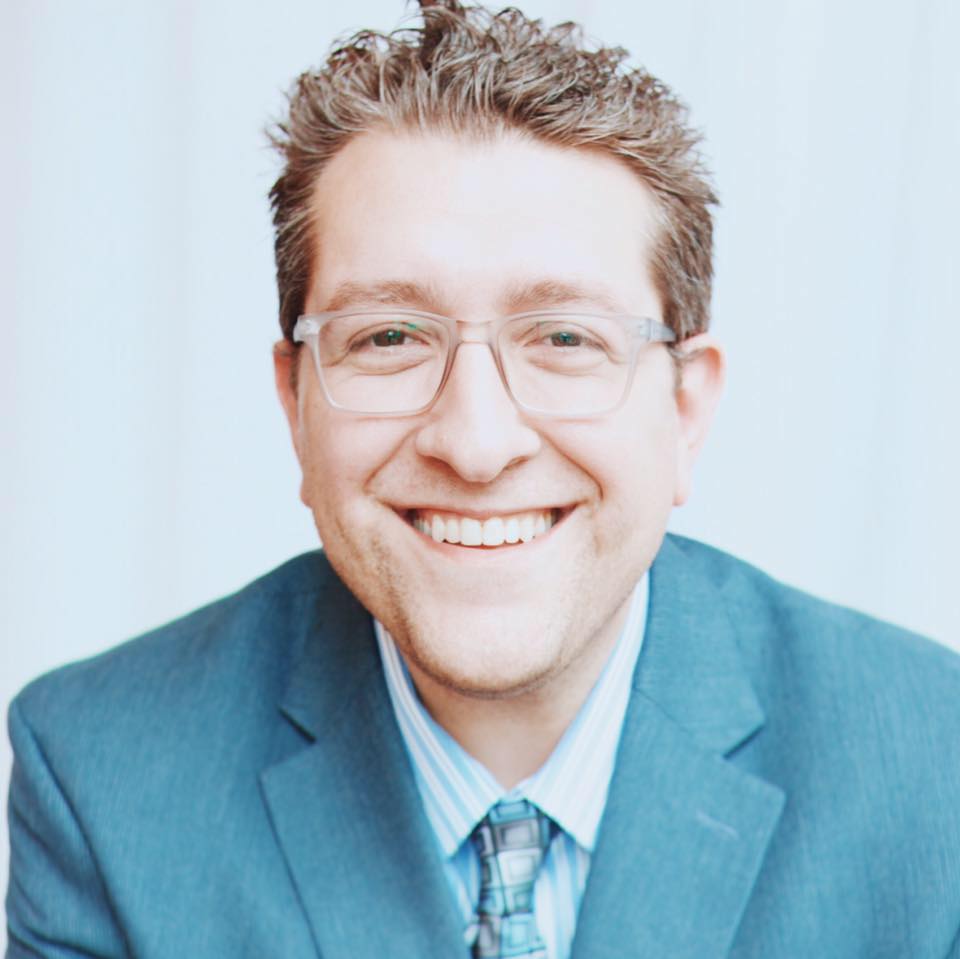 Billy Hallowell
Billy Hallowell has been working in journalism and media for more than a decade. His writings have appeared in Deseret News, TheBlaze, Human Events, Mediaite and on FoxNews.com, among other outlets. Hallowell has a B.A. in journalism and broadcasting from the College of Mount Saint Vincent in Riverdale, New York and an M.S. in social research from Hunter College in Manhattan, New York.