Actor David A.R. White recently revealed that the popular "God's Not Dead" series started with the goal of sparking essential conversations about God.
WATCH: STREAM 'GOD'S NOT DEAD: WE THE PEOPLE' RIGHT NOW ON PURE FLIX
"[The first film] started with the college campus. And then 'God's Not Dead 2' was into the high school campus," he said. "And then it went into the community in 'A Light in Darkness.'"
Now, a fourth film is slated to continue that tradition.
WANT MORE FAITH AND INSPIRATION? SIGN UP FOR THE PURE FLIX INSIDER EMAIL NEWSLETTER TODAY!
When is GND released?
The fourth film in the GND franchise — "God's Not Dead: We the People" — is streaming exclusively on Pure Flix right now. Get a free trial to watch the film today.
The film is set in Washington, D.C., with parents battling for the right to homeschool their kids without government intrusion.
"It's about these parents who homeschool and they get visited by somebody in the county wanting to look at the way that they're educating their children," White explained, noting that the movie tries "to find the lines of where does the government fit into our lives and how much authority do they have to tell us how we can educate our children?"
READ ALSO: 'GOD'S NOT DEAD' OFFERS POWERFUL REMINDER OF AMERICAN LIBERTY AND THE 'ULTIMATE FREEDOM WE HAVE IN JESUS,' DIRECTOR SAYS
White said the movie deals with a plethora of important issues surrounding politics, government and an important reminder: government officials work for us and not the other way around.
"The government works for us and not all of us working for the government," he said. "And as we have found more and more in our society right now … it seems like the government is just reaching further and further into our lives in a lot of different areas."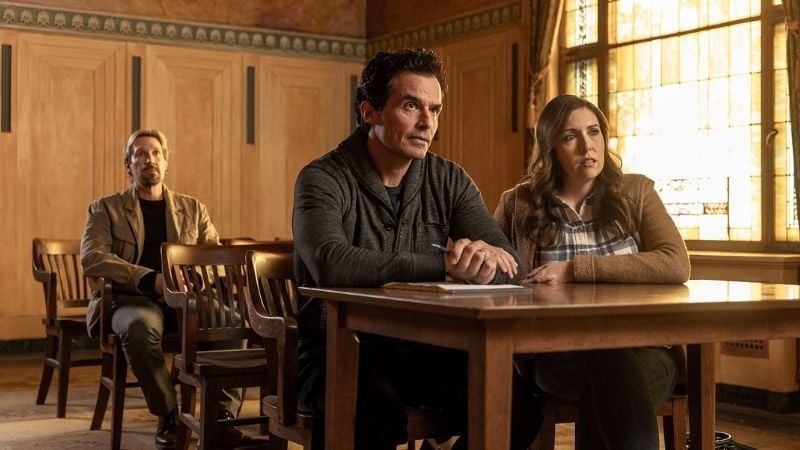 White continued, "And that's why I think this movie is so relevant to such a time as this."
Who is in GND4?
"God's Not Dead: We the People" has a well-known cast. From David A.R. White (Rev. Dave) to Antonio Sabato Jr. (Mike McKinnon) and William Forsythe (Robert Benson), there is no shortage of familiar names.
In addition to White, Sabato and Forsythe, the 4th installment of the "God's Not Dead" film series also includes Isaiah Washington (Congressman Daryl Smith), Francesca Battistelli (Rebecca McKinnon) and Jeanine Pirro (Judge Neely). The cast does a wonderful job bringing the powerful story to life.
GND4 and the history behind it
White also shared some of the history behind the "God's Not Dead" franchise, explaining that the movies have always focused on sparking conversations about God.
He recently told Pure Flix Insider that the roots of the first film in the series were set as he and other producers sought to make a solid apologetics movie.
"We always wanted to make an apologetic movie and we had been working on different versions of trying to do that for a while," he said, noting that the pieces began to come together when he heard the "God's Not Dead" song by the Newsboys.
The rest is, well, history, as the "God's Not Dead" films have inspired millions of people around the globe.
READ ALSO: NEW 'GOD'S NOT DEAD' FILM INSPIRES YOU TO EXPLORE FREEDOM & LIBERTY
"It's not easy to make a movie; you pour your heart and soul into it," he said of the first "God's Not Dead." "It was a huge surprise that it resonated so much with people."
Flashforward and White believes "God's Not Dead: We the People" is particularly timely today as millions of parents now know what homeschooling and remote learning entail due to the ongoing COVID-19 dynamic.
Is GND available on Pure Flix?
The fourth installment in the GND franchise — "God's Not Dead: We the People" — is now streaming on Pure Flix. In addition to GND4, you can currently watch "God's Not Dead 2" and "God's Not Dead: A Light in Darkness" on Pure Flix.
We're also excited to announce the original "God's Not Dead" is coming BACK to Pure Flix September 1! Mark your calendars and send out your invites now for all the friends and family to come over for a back-to-back-to-back-to-back premiere! We might just be doing the same thing...
Want even more inspiring faith and family-friendly movies? You're in luck! Watch thousands of films, TV shows and original series right now on Pure Flix. Not a member? No problem. Get a free trial today!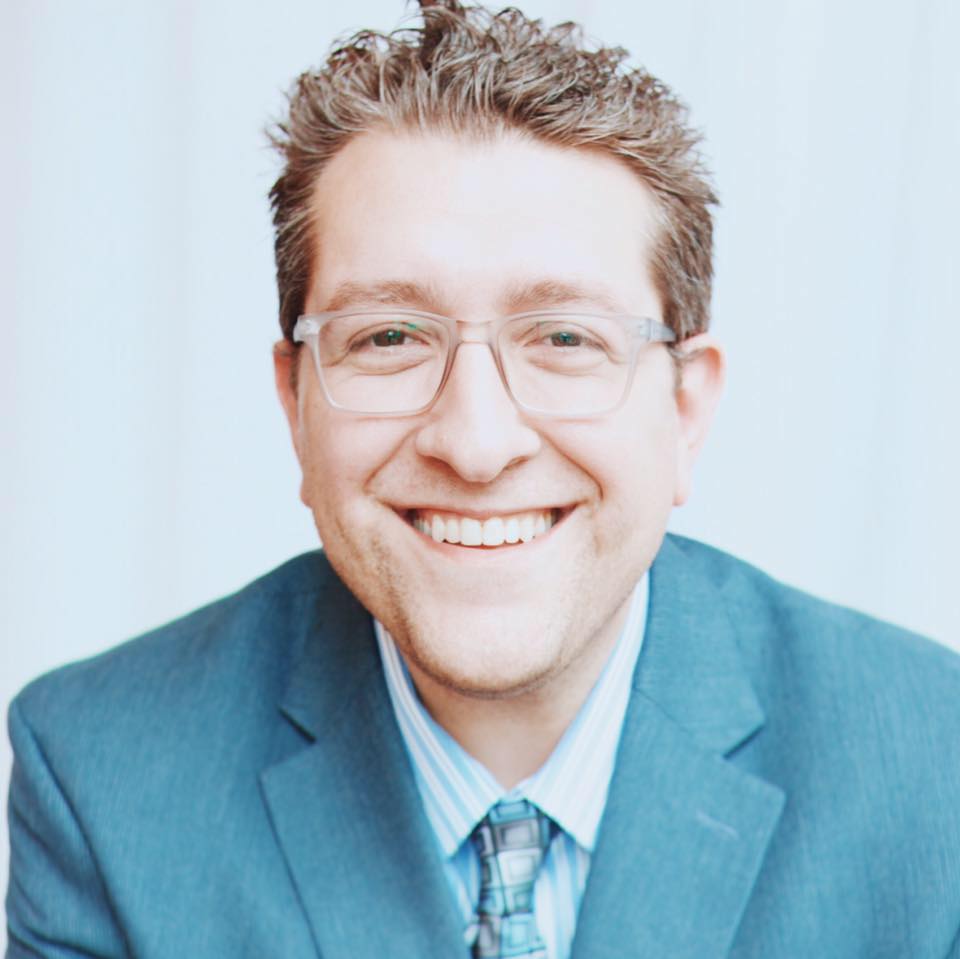 Billy Hallowell
Billy Hallowell has been working in journalism and media for more than a decade. His writings have appeared in Deseret News, TheBlaze, Human Events, Mediaite and on FoxNews.com, among other outlets. Hallowell has a B.A. in journalism and broadcasting from the College of Mount Saint Vincent in Riverdale, New York and an M.S. in social research from Hunter College in Manhattan, New York.