A love of horses starts in childhood and continues for an entire lifetime. When your child has that feeling of adoration and wonder, encourage it! Horses are noble, friendly animals that build relationships and are often used in therapy to support emotional growth. Horse movies promote family values like loyalty, courage, and standing up for what you believe.
Here are some of the many horse movies you can watch today.
"Midnight Stallion"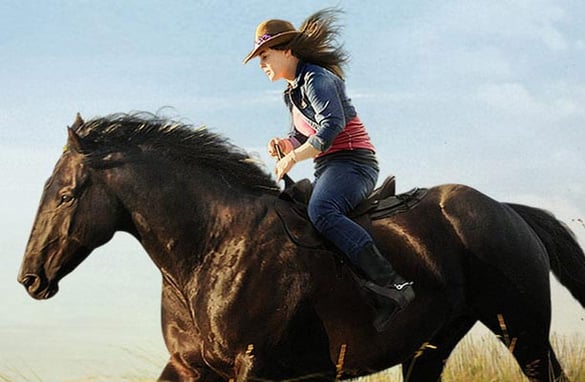 When the family farm is on the verge of bankruptcy, it's up to 15-year-old Theresa and her dad, Jack, to save it. They decide to take on the adventure of capturing and attempting to train a wild horse, but when Jack is hurt in a farming accident, his daughter will have to ride Midnight on her own to save the family farm. This film is an inspiring tale of determination and courage, and truly celebrates the beauty of family.
"Horse Crazy Too"
In an attempt to catch a couple of thieves who steal a prize foal, two kids work together — along with their teenage babysitter — to complete a dangerous mission. The family ranch and legacy is on the line and the entire family must work to keep it. This sequel to "Horse Crazy" provides wholesome fun for the entire family, with hilarious bad guys and a satisfying outcome.
"Natalie's Rose"
When her mother loses a battle with cancer on Valentine's Day, Natalie thinks her world is ending. She believes the only connection she has to her mother is a frail white rose. When her father sends her to Nevada for the holiday, Natalie drops her rose without noticing. The next day, in the exact spot where the rose fell, Natalie finds a pure white stray horse. She calls it "Rose" and cares for it as her own. Rose helps Natalie learn that love never dies and death is an inevitable part of life. This story of courage, coping, and acceptance is sure to pull the heartstrings of everyone in the family.
"Painted Horses"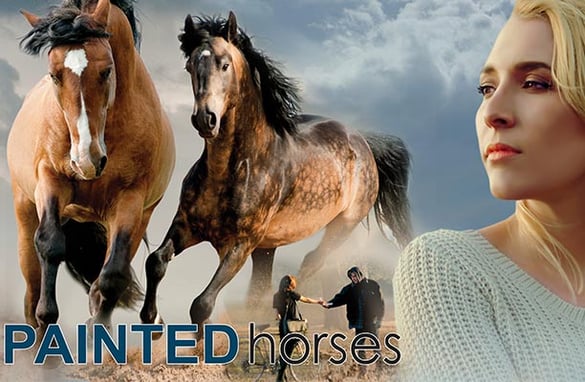 Determined not to be disappointed with life, like the generations before her, a young teacher uses her strength and determination to create a positive path for herself, her son, and her small town students.
"Healed By Grace"
Riley has a promising future as a dancer until tragedy strikes at the hand of a jealous peer. She must learn to truly love and trust God, and in the process she learns a great deal about herself as well. With the help of faith and a one-of-a-kind relationship with her therapy horse, Riley learns how to overcome life's greatest obstacles. This family-friendly movie reminds us that every cloud has a silver lining, and that God has a plan for each and every one of us — even our foes.
"Lucky's Treasure"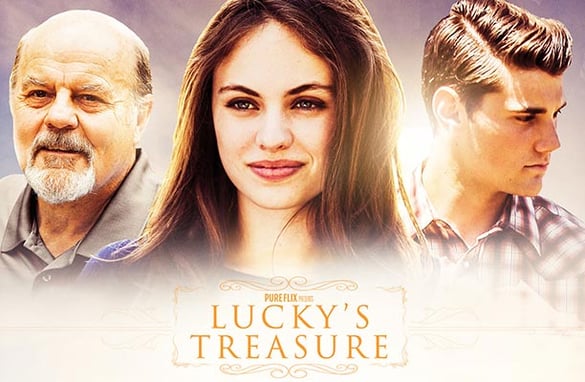 This heartwarming film centers around Emily, who is headed off to college. She wasn't expecting it to be this much of a struggle. Emily has to leave her friends, juggle challenging classes, move to the country from the city, and live with her aging grandfather. It's not long before she finds out that she is also expected to take care of her late grandmother's horse, "Lucky." With the help of a local boy, Emily learns to care for the horse, searches for a hidden treasure on her family's ranch, and learns a lot about herself along the way. This tale of love, adventure, and faith is a perfect family movie to enjoy on a Friday night.
When you're looking for a movie that's clean, inspiring, and uplifting, check out these horse movies and more on PureFlix.com. You're sure to find something every member of the family will enjoy. Don't miss Lucky's Treasure, now streaming on PureFlix.com!