Christian weddings are amazing ceremonies that signify the coming together of a husband and wife in holy matrimony. A Biblical marriage is a lifelong commitment to love and respect one another — and it's also a beautiful moment generally held in front of loved ones.
Subscribe to the Pure Flix Insider newsletter for the latest faith & entertainment news
But when it comes to a traditional Christian wedding ceremony, some might wonder why certain traditions unfold the way they do. Why are there well-known wedding symbols? Why is Christian marriage so often similar when it comes to the integration of these symbols?
Inside Christian Wedding Ceremony Traditions
As wedding season approaches, let's explore Christian marriage and the traditional Christian wedding ceremony — and in the process, be sure to sit back, relax and watch films like "The Wedding Chapel" and "Sacred Vow." You can stream these movies among thousands of others with a free Pure Flix trial today.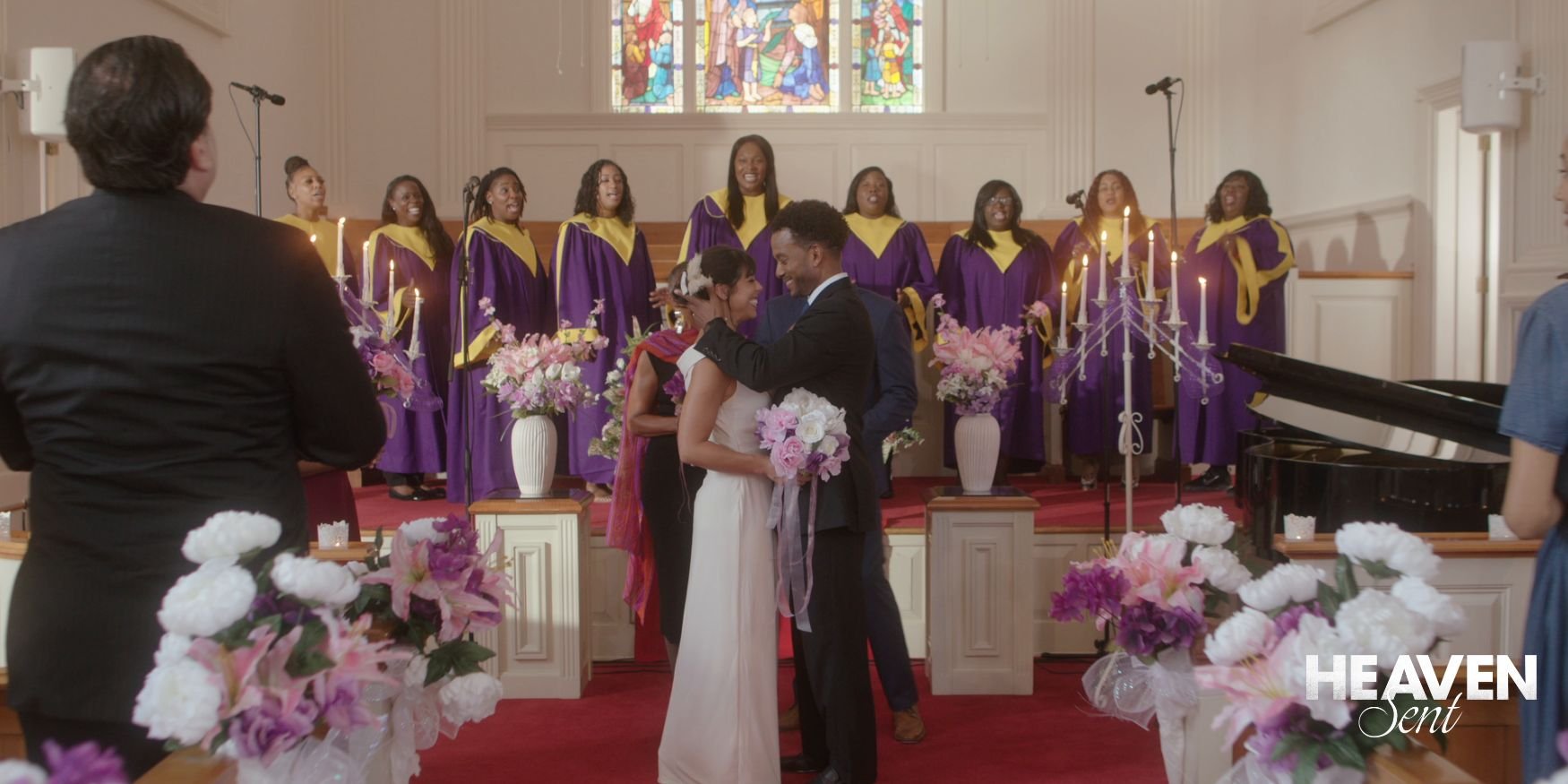 1. The White Wedding Dress
When it comes to most church weddings, the white dress is a fixture. But why do brides wear white? According to CNN, this Christian wedding tradition has unfolded from time to time throughout history, but it wasn't until the 1840 wedding of Queen Victoria and Prince Albert that it really caught on.
As it turns out, it wasn't originally all about purity, but this has become one element of why the white dress has remained a popular wedding fixture. Godey's Lady's Book, an outlet that focused on fashion, wrote the following in 1849: "Custom has decided, from the earliest ages, that white is the most fitting hue, whatever may be the material. It is an emblem of the purity and innocence of girlhood, and the unsullied heart she now yields to the chosen one."
READ ALSO: 5 Powerful Christian Wedding Vows — and the Meaning of Marriage
Interestingly, there's also a set of verses in Revelation 19 that could speak to this portion of the traditional wedding ceremony. Revelation 19:6-8 (NIV) reads:
"Hallelujah! For our Lord God Almighty reigns. Let us rejoice and be glad and give him glory! For the wedding of the Lamb has come, and his bride has made herself ready. Fine linen, bright and clean, was given her to wear."
The focus on holiness in that set of scriptures is certainly fascinating and lends itself to the purity part of the conversation and of the magnitude of the importance we place on Christian marriage.
Regardless of the reasons, the white wedding dress has become a fixture of the church wedding and one of the most recognizable wedding traditions of our time.
2. The Bridal Veil in a Church Wedding
There are also some powerful takes on the bridal veil. While some might opt not to include one, at a base level it signifies a father handing his daughter's hand in marriage over to her husband. But beyond that, there are some potential powerful spiritual meanings.
READ ALSO: 10 Powerful Lessons About Love From 1 Corinthians 13
Chantel Donnan of the Wedding Bee offers some deeper biblical meaning surrounding the bridal veil — information useful to anyone planning a Christian wedding ceremony. She writes:
"The bridal veil has long been considered a reference to the Temple veil—a cloth that, in Biblical times, kept the Ark of the Covenant hidden from view. When Christ died, the veil was torn, signifying the forgiveness of sin and the people's reconnection with God. Similarly, the bridal veil is lifted during the wedding, signifying the couple's connection to one another."
So, this is yet another unique way to add biblical significance to any Christian wedding.
3. Father Giving Away the Bride
The wedding tradition of the father giving away the bride goes back deeply to the Jewish roots of Christianity. The giving away of the bride represents the father's (and mother's) approval of the groom, endorsing the bride's choice of a husband. Typically, the minister asks who gives this woman away and the father responds, demonstrating the family member's blessing of the union and transfer of care and responsibility of the bride to the groom.
4. The Reading of Bible Verses & Prayer
A relatively common Christian wedding tradition is the reading of Bible verses during the ceremonies. The scriptures that are shared generally speak of the power of love, marriage and coming together.
Some of those verses that one might find in a biblical marriage ceremony are as follows:
"Love is patient, love is kind. It does not envy, it does not boast, it is not proud. It does not dishonor others, it is not self-seeking, it is not easily angered, it keeps no record of wrongs. Love does not delight in evil but rejoices with the truth. It always protects, always trusts, always hopes, always perseveres. Love never fails. But where there are prophecies, they will cease; where there are tongues, they will be stilled; where there is knowledge, it will pass away." - 1 Corinthians 13:4-8 (NIV)
This scripture passage about marriage shows all that the love between a husband and wife should look like and what they can aspire to in their marriage. A marriage is not self-seeking but requires sacrifice and compromise with your spouse.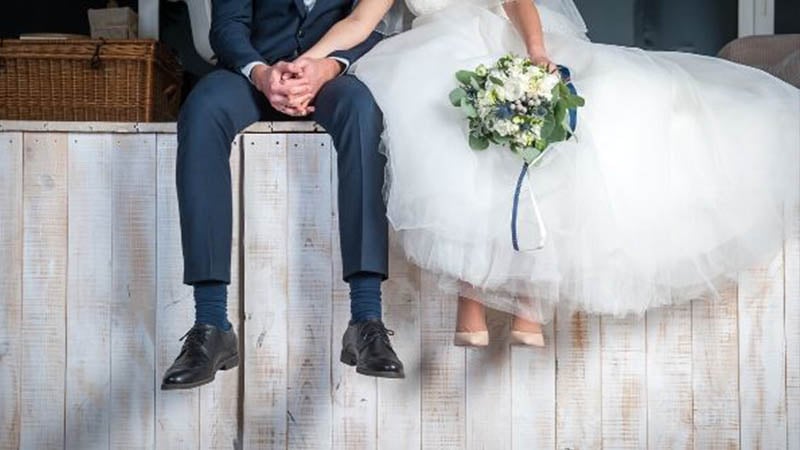 FREE DOWNLOAD: PURE FLIX HOPELESS ROMANTIC MOVIE GUIDE
"Two are better than one, because they have a good return for their labor: If either of them falls down, one can help the other up. But pity anyone who falls and has no one to help them up. Also, if two lie down together, they will keep warm. But how can one keep warm alone? Though one may be overpowered, two can defend themselves. A cord of three strands is not quickly broken." - Ecclesiastes 4:9-12 (NIV)
Marriage is about coming together with your spouse to lift each other up and love and support them in the best way possible.
"Bear with each other and forgive one another if any of you has a grievance against someone. Forgive as the Lord forgave you. And over all these virtues put on love, which binds them all together in perfect unity. Let the peace of Christ rule in your hearts, since as members of one body you were called to peace. And be thankful." - Colossians 3:13-15 (NIV)
There will be times in the marriage where there will be conflict, arguments and disagreements. This scripture passage traditionally read at Christian weddings reminds the couple that you are to be like Christ to your spouse, even in those times when you're at odds.
There are many other powerful verses for any Christian wedding, but these are just three worth considering.
READ ALSO: 29 Bible Verses About Wives, Marriage and Love
5. Taking Communion
Another unique tradition at Christian wedding ceremonies is taking communion. While some couples might opt to invite the entire audience to partake, others choose to make it an intimate experience. And as they prepare to enter into biblical marriage, they either take communion before or after their vows are stated.
Communion signifies Christ's sacrifice for mankind, so its inclusion in a Christian wedding ceremony shows a commitment of the couple to love and honor the Lord.
Considering how important God deems marriage, this seems like one of the wonderful wedding symbols we can integrate; it's a unique way to bring God into this life-altering decision.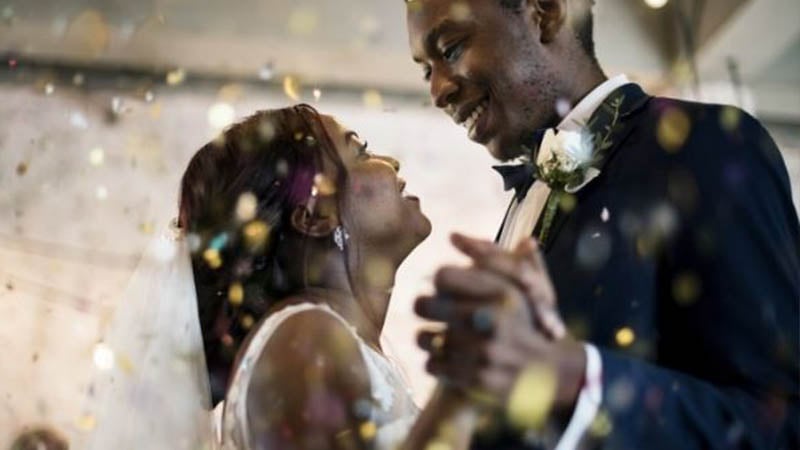 6. Exchanging Rings & Exchanging Vows
The exchanging of rings in a Christian wedding ceremony represents the bride and groom's faithfulness to each other. The wearing of the wedding rings is an outward expression of a husband and wife's commitment to each other. Wedding rings are in the shape of an unending circle, which is a symbol of eternal quality, an unending promise just like God's covenant to His people is unending. Exchanging vows are often said with the exchanging of rings, another outward expression of the bride and groom's commitment to each other.
Read Also: 5 Powerful Christian Wedding Vows
7. The Cord of Three Strands: A Biblical Marriage Element
Donnan mentions another tradition that you might not know much about, even if you're well-versed in the traditional wedding ceremony. The cord of three strands is basically exactly what it sounds like: a cord with three pieces of rope.
One of the cords stands for God, the other for the husband and the third for the wife. According to Donnan, some choose to include this in Christian marriage, braiding together the ropes while someone sings or offers prayer.
The braided rope is stronger than the individual strands and thus represents a unity between husband, wife and the Lord. It's a unique element that can be taken home from the Christian wedding ceremony and displayed in the couple's home.
8. Unity Candle
The unity candle is a common tradition in a Christian wedding, as it represents the two persons becoming one. There are usually three candles: two taper candles representing each individual and one pillar candle. The taper candles are commonly lit by family members of the bride and groom respectively. Then the bride and groom light the pillar unity candle together with their individual taper candles. They extinguish their own taper candles, signifying "two flesh becoming one" (Genesis 2:24).
9. Biblical Marriage: Foot Washing
And finally, we have a truly unique tradition: foot washing. This is something that isn't too common in Western weddings, but it's an act that can replicate Jesus' actions and show love and devotion between a husband and wife during a church wedding.
"For those who want to imitate and honor Jesus Christ, the Foot Washing tradition is an important one," photographer Susan Shek writes. "While many find it silly to take your shoes off in the middle of your wedding ceremony, this tradition is vital to many Christian Congregations."
READ: 10 Bible Verses That Can Help Save — and Heal — Your Marriage
As Shek notes, we find the example of Jesus' washing his disciples feet in John 13:2-8 (NIV):
"The evening meal was in progress, and the devil had already prompted Judas, the son of Simon Iscariot, to betray Jesus. Jesus knew that the Father had put all things under his power, and that he had come from God and was returning to God; so he got up from the meal, took off his outer clothing, and wrapped a towel around his waist. After that, he poured water into a basin and began to wash his disciples' feet, drying them with the towel that was wrapped around him.

He came to Simon Peter, who said to him, 'Lord, are you going to wash my feet?' Jesus replied, 'You do not realize now what I am doing, but later you will understand.' 'No,' said Peter, 'you shall never wash my feet.' Jesus answered, 'Unless I wash you, you have no part with me.'"
Foot washing might seem uncommon for a church wedding ceremony, but a biblical marriage could certainly include this tradition if a bride and groom are looking for a fascinating moment that can lead to excellent photos and memories.
This is one of the potential wedding traditions your guests are sure to remember.
10. Presentation of the Couple
The presentation of the couple at the end of the wedding ceremony represents the official acknowledgment that the two have become one. Similarly, the minister pronounces the couple under the husband's last name. Just like God gave Abraham a new name during His covenant with him, the couple's covenant is typically marked by the bride taking the groom's last name.
That wraps our wedding tradition round-up. Don't forget to access your free Pure Flix Hopeless Romantic Movie Guide and start your free Pure Flix trial today!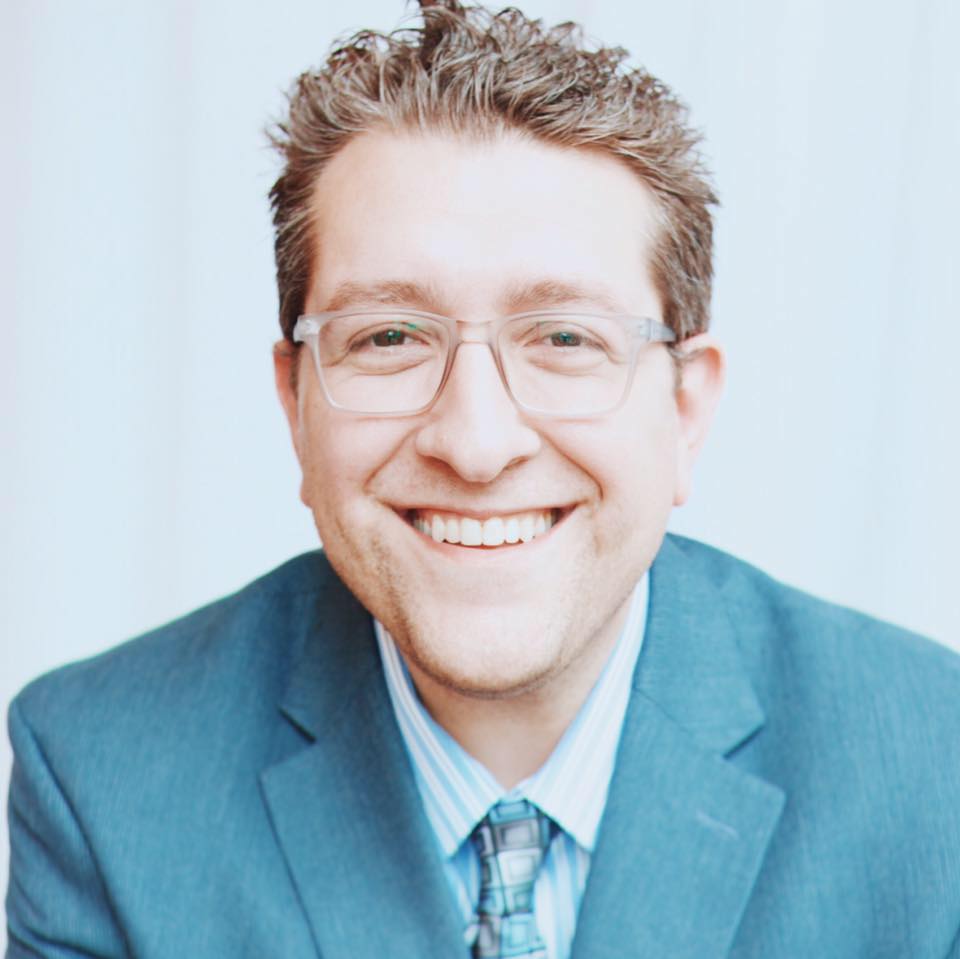 Billy Hallowell
Billy Hallowell has been working in journalism and media for more than a decade. His writings have appeared in Deseret News, TheBlaze, Human Events, Mediaite and on FoxNews.com, among other outlets. Hallowell has a B.A. in journalism and broadcasting from the College of Mount Saint Vincent in Riverdale, New York and an M.S. in social research from Hunter College in Manhattan, New York.