Crandall (Texas) Police Chief Dean Winters is speaking out after his department's "God's Not Dead" lip sync performance went viral, capturing attention across the nation — and the world. Winters told Pure Flix Insider in an email interview that he saw the effort as "a unique opportunity to create relationships and conversations" within his community.
Read Also: 5 Tips for Learning How to 'Pray Without Ceasing'
Winters, an outspoken Christian, said that reaction to his department's lip sync set to Newsboys' hit song "God's Not Dead" — the official anthem of Pure Flix's "God's Not Dead" movie franchise — has been "overwhelmingly positive."
"Of course there are always detractors," he said. "But in this case, a little bit of darkness is making His light shine even brighter."
Winters' comments come after atheist activist group The Freedom From Religion Foundation (FFRF) began efforts to have the video taken down. The organization accused Winters of violating the U.S. Constitution and released a statement and letter asking for the clip's removal.
"FFRF is asking the Crandall Police Department to refrain from promoting religion on social media and take down its video tribute to the personal religious beliefs of some of its officers," the statement read.
When asked for his response to the FFRF's request that the video be removed, Winters simply commented with a symbol: a colon and parenthesis that formed a smiley face. He did share, however, that, despite the debate, the Crandall community is rallying around the music video.
"Our community has come together and posted pictures and videos in support of the police department's 'God's Not Dead' video," Winters said. "We've also received numerous emails and letters from citizens and officers from all over the nation and people from a handful of other countries, expressing their gratitude to the officers in our department."
Winters also explained the importance of his faith, noting that it "enhances" his ability to perform his law enforcement duties.
He cited Jesus as "the ultimate example of servant leadership" and said that he often looks to John 13, which tells of Jesus' decision to wash the disciples' feet, when he considers his own service to his family and the community at large.
"My faith in Jesus gives me the strength to deal with so many different aspects of life," Winters said. "First and foremost, in my most important role as a husband and father, but also in my role as an officer and chief of police."
Winters added, "I don't believe faith interferes with the ability to serve, but instead it enhances it."
The police chief is hoping that the "God's Not Dead" music video shows the community that police officers are "just normal people," while also helping to humanize the men and women they often see patrolling the streets in uniform.
Read Also: 5 Healing Prayers for Forgiveness
"Though it's often not spoken about, there are many officers who are men and women of faith," he said. "It's exciting to see how God has taken something so simple and turned it into something so meaningful in a much larger capacity than any of us could have ever imagined."
As Pure Flix Insider previously reported, PureFlix.com was so impressed with the Crandall Police Department's lip sync that it decided to give something special to the people of Crandall: a FREE three-month subscription for 100 residents. You can get more details about that offer here.
"All of us got such a huge kick out of the video, we wanted to show our appreciation to the police department and the residents of Crandall," PureFlix.com CEO Greg Gudorf said. "The Crandall PD clearly has its heart in the right place."
Read more about the story here.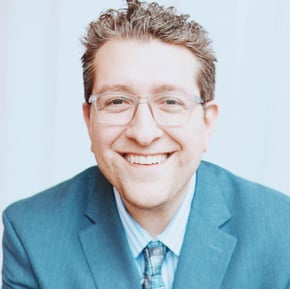 Billy Hallowell
Billy Hallowell has been working in journalism and media for more than a decade. His writings have appeared in Deseret News, TheBlaze, Human Events, Mediaite and on FoxNews.com, among other outlets. Hallowell has a B.A. in journalism and broadcasting from the College of Mount Saint Vincent in Riverdale, New York and an M.S. in social research from Hunter College in Manhattan, New York.