For Christians who follow celebrity news, Tim Tebow continues to be a breath of fresh air. From his popular prayer pose of "Tebowing" to praying with strangers, to the work he does in the Philippines with the Tebow Foundation, he is a great model of living in the world, yet not of it. One of his latest endeavors is releasing a new book, "Shaken: Discovering Your True Identity in the Midst of Life's Storms."
The book, which is a confessional of sorts of Tebow's highs and lows in life, discusses how Christ has kept him grounded though every win and loss and every heartbreak and celebration.
When asked by his publisher why he felt compelled to share personal experiences in his book, Tebow replied, "It's something that God put on my heart… To have a firm foundation as a child of God is something that so many people are longing for and wanting because they're searching for something more. There's got to be more out there. What is it? Well, I can tell you what it is. It's a relationship with the God of this universe, who loves you so much. That's what is it. That's what you're searching for. That's what you're longing for, and that's what you need."
Tebow's career, though a Heisman Trophy winner and NFL player now playing baseball professionally with the Mets, hasn't always been a walk in the park. He's often scrutinized for his faith and he's even been cut from NFL teams multiple times, causing self-identity issues for the 29-year old. However, as he explains in his book, he doesn't let his failures define him:
"For me, my goal is to be able to impact as many people as possible for something good, for something right, to be able to leave a legacy of something bigger than myself--not for winning games, not for scoring touchdowns, but that Jesus Christ has changed my life."
Tebow's goal of impacting people for the good is evident in the success of his book, "Shaken: Discovering Your True Identity in the Midst of Life's Storms." The reviews have been overwhelmingly positive:
"Tim Tebow is not an athlete—athlete is what Tim fills in on his tax return. That does not begin to tell the story of who he is. Tim is a role model, an inspiration to those who have a dream and are willing to accept life as a journey full of ups and downs."

—Jon Bon Jovi, singer-songwriter

" 'Shaken' shows us a side of Tim Tebow that we've never gotten to see before. In this book, Tim comes alongside his reader and says, 'I've been there too,' and proceeds to show us how God is faithful even when our entire lives feel shaken to the core."

—Mark Batterson, pastor and New York Times best-selling author of "The Circle Maker"
To buy Tim Tebow's new book, "Shaken: Discovering Your True Identity in the Midst of Life's Storms," click here. Are you a football fan? Check out these 6 powerful Christian football movies that you can watch with a free one-month trial of PureFlix.com.
Read Also: 7 Times Tim Tebow Did the Unpopular and Inspired Us All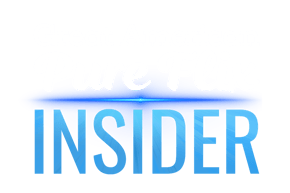 Pure Flix Editors
PureFlix.com is an online streaming service providing you and your family with clean and uplifting entertainment options. Here on Pure Flix Insider, you'll find articles on faith, parenting, and entertainment news. For more information, check out PureFlix.com and sign up for a free week trial.