Do you know how important your faith testimony is? Telling others your story of God's work in your life bears more weight now than it ever did before! One of the beauties of today's digital age is the opportunity that social media affords to reach far beyond your normal sphere of influence with good news.
An inspiring tweet or a life-giving Instagram post can literally change the world because of the reach of social media platforms. You never know the profound effect your testimony of faith can have online.
WANT MORE INSPIRATION ON HOW TO SHARE FAITH? DOWNLOAD THE FREE FEARLESS FAITH MOVIE GUIDE!
Ways to Share Good News on Social Media
Overcome the World with Your Faith Story
Throughout history when anti-Christian sentiments prevailed, Christ-followers overcame oppression and persecution with their testimony.
"They triumphed over him [the accuser] by the blood of the Lamb and by the word of their testimony..." – Revelation 12:11 (NIV)
The same is true today. Your testimony – your life story – holds power over darkness. It is the key to overcoming the world and often, the door opener for people searching for something to believe in.
In the days of the early church, the building of Roman roads helped pave the way for the Gospel to spread from Jerusalem to the ends of the earth. The invention of the Gutenberg printing press in the 1500s made it possible for a commoner to own a copy of the Bible and read it for himself or herself.
And today, social media has paved the way for your post to influence people halfway around the world. A carefully worded social media caption can inspire your neighbor – or a struggling mom in New York or Poland or Japan.
What Should I Share on Social Media?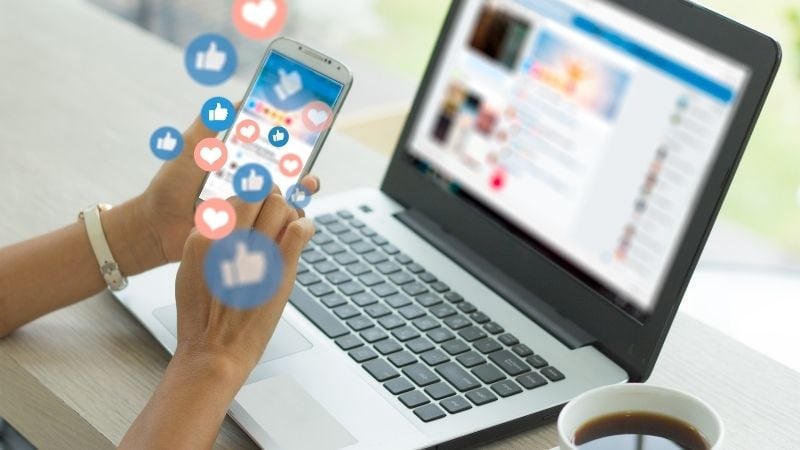 If you're wondering what to post online, here are some easy ideas to help you share your Christian testimony on social media.
Did God sustain you through the layoffs of the pandemic? Tell someone! If you can word it in 280 characters or less, you can tweet about God's divine provision to the world.
Did God give you supernatural grace to oversee your child's online schooling last year? Take a picture of your kid's shining report card – or your happy smiling face after surviving it all – and post it on Instagram. You never know who might need the assurance of God's grace in the day-to-day situations of life.
Have you or a family member experienced God's healing touch? Use a trending hashtag to let people know that God still heals today. #healingjourney and #healing are both trending on Twitter at the moment – and be sure to tag @PureFlix so we can retweet and share in your success! Your testimony may be the hope a woman battling breast cancer needs to keep praying and believing for a miracle.
READ ALSO: 5 CHRISITAN MOM BLOGGERS THAT WILL LEAVE YOU DEEPLY INSPIRED
Spread the Good News by Sharing an Influencer's Post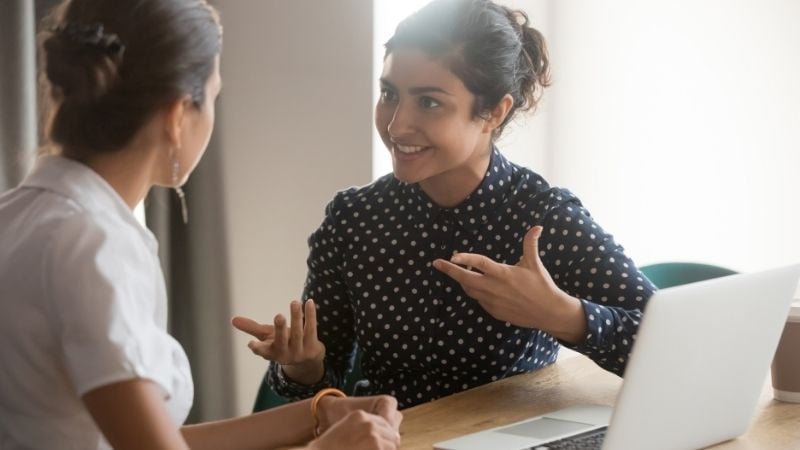 Another way to spread good news online is simply by sharing other people's inspirational posts.
Follow and share Christian influencers (like Pure Flix), your favorite Christian actors (like Shari Rigby, T.C. Stallings, David A.R. White, Candace Cameron Bure, Kirk Cameron), or Christian authors (like Sadie Robertson, Becky Thompson and Lucas Miles).
Listen to the Edifi Podcast Network where the Pure Flix Podcast with Billy Hallowell and Shari Rigby's The Women in My World is hosted. It's easy to click "share" to increase the reach of these entertaining and enlightening podcasts on social media.
Share Bible verses. Access YouVersion's Verse of the Day and share a scripture meme from the free Bible app.
In today's digital age, it's easy to share your faith testimony online. Share the good news of what God has done in your life and change the world with your story.
"No one lights a lamp and puts it in a place where it will be hidden, or under a bowl. Instead they put it on its stand, so that those who come in may see the light." – Luke 11:33 (NIV)
And don't forget your free copy of the Pure Flix Fearless Faith Movie Guide. You'll find true stories of how people shared and lived out a fearless faith as well as movie recommendations and devotions for you to build and strengthen your own fearless faith.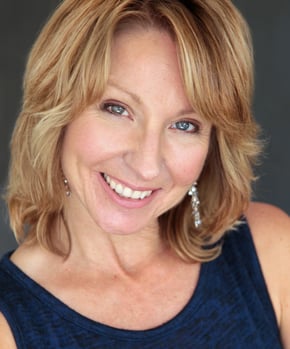 Laura Woodworth
Laura Woodworth is a development executive for Cooke Media Group in Los Angeles and an award-winning writer-producer-director with a B.A. in Ministerial Studies and postgraduate work in UCLA's Professional Program in Producing Film and Television.