The first time we meet Grace in "Saved by Grace," she intercepts Jack at a very pivotal moment – right before he does something he could regret for the rest of his life. Could this be divine intervention? We learn just a little later that it indeed is. Grace is an angel sent from God to help answer Jack's prayers.
"Saved by Grace" is the newest Pure Flix Original series, with its first two episodes streaming November 6. It follows two angels sent from God, Grace and Jeremiah, as they help and heal those in need. In the show, we see the real healing power of angels, why God sends them and how they help when we need divine intervention most. Grace and Jeremiah's mission is to let God's people know that God loves them regardless of their circumstances, decisions and, ultimately, sin.
WATCH NOW: 'SAVED BY GRACE' TRAILER IS NOW AVAILABLE! Here's the synopsis: Angels are amongst us and God has sent them on a mission to intercede on behalf of whispered prayers. Every encounter presents a new opportunity to change your approach to life. There are no chance meetings or coincidences in life.
We're going to highlight our top four reasons why you should watch the new Pure Flix Original series "Saved by Grace:"
Top Four Reasons to Watch 'Saved by Grace'
The Message that 'God Loves You' is for Everyone
In one episode, we meet Lola, a nightclub dancer, who believes of her past mistakes, God cannot love her. Grace and Jeremiah's healing presence shows her His love, mercy and forgiveness. Lola rediscovers her worth when Grace and Jeremiah remind her that "God loves you." They help her get out of a troublesome situation so she can move forward to honor God with her life.
Regardless of whatever past sins we have committed, God's love remains. This is the heart of Grace and Jeremiah's message to each person they encounter. We are able to see the beauty and grace each person experiences after hearing this message and how it changes their lives for the better.
READ ALSO: 'GOD IS LOVE' BIBLE VERSES THAT EXPLORE THE MEANING & POWER OF GOD'S LOVE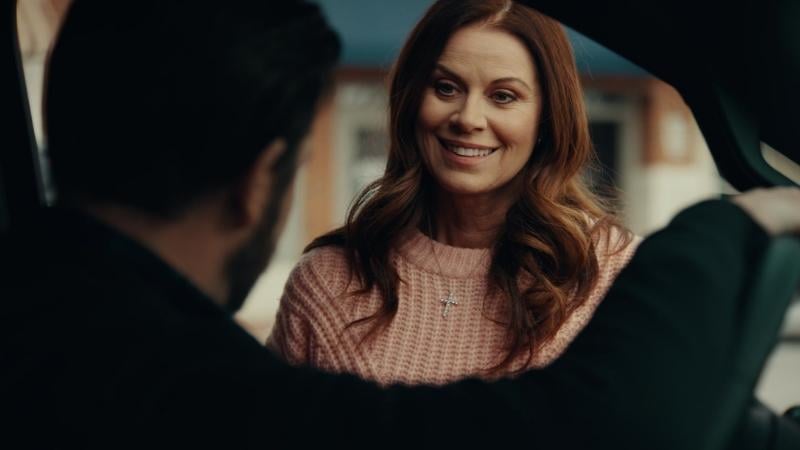 Illustrates God's Mercy and Divine Intervention
In every episode, we meet a new person in need of healing who has asked for God's help. Before Grace and Jeremiah enter their lives, they whisper a prayer showing us that God's intervention is more accessible than we might think. "Saved by Grace" shows us that we can find divine help when we need it and it comes in a form we least suspect.
Each person we encounter in the series needs reconciliation within themselves, with a relationship or with their past in order to move forward knowing and understanding God's love for them. Some of those who receive Grace and Jeremiah's help don't believe they are worthy of God's help. But the angels treat them with the utmost love and attention so that they are able to feel God's mercy.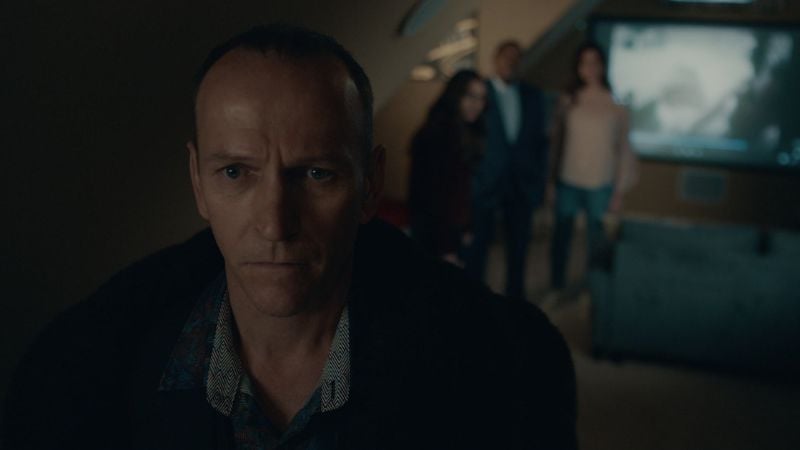 Doesn't Shy Away from Weighty Subjects
"Saved by Grace" doesn't hide or glamorize hard topics. Episodes cover topics such as alcoholism, divorce, teen pregnancy, foster care and financial ruin. Grace and Jeremiah meet each character in their brokenness and show them love, grace and mercy.
When we meet high schooler Molly, she just found out she is pregnant. She asked Jesus to forgive her for what she's about to do when Grace steps in and saves her from doing something she would regret. Molly receives Grace's message with hope and acceptance that she changes her mind on the big decisions she needed to make.
"Saved by Grace" shows that life is messy – that our brokenness and our humanity can be made beautiful when it is given to God.
READ ALSO: 20 BIBLE VERSES ABOUT STRENGTH: GOD'S WORD ON FAITH IN HARD TIMES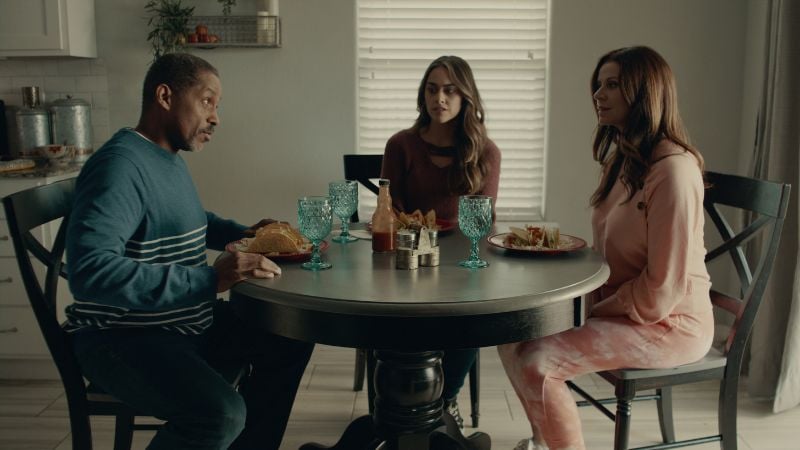 Get a Peak Into the Work of Angelic Beings
"Saved by Grace" explores the idea of how angels are empowered to do God's work and help His people on earth. While we may not understand and know for sure how angels work on this side of heaven, this series opens our eyes to just how it might be possible. We're able to see how compassionate and loving the angels are towards God's people and just how much they truly enjoy being able to help us see God's grace and mercy in our own lives.
The beauty, compassion and love with which Grace and Jeremiah do God's work in "Saved by Grace" will truly inspire and comfort anyone. Watch this beautiful and heartwarming series with new episodes streaming every Sunday exclusively on Pure Flix starting November 6.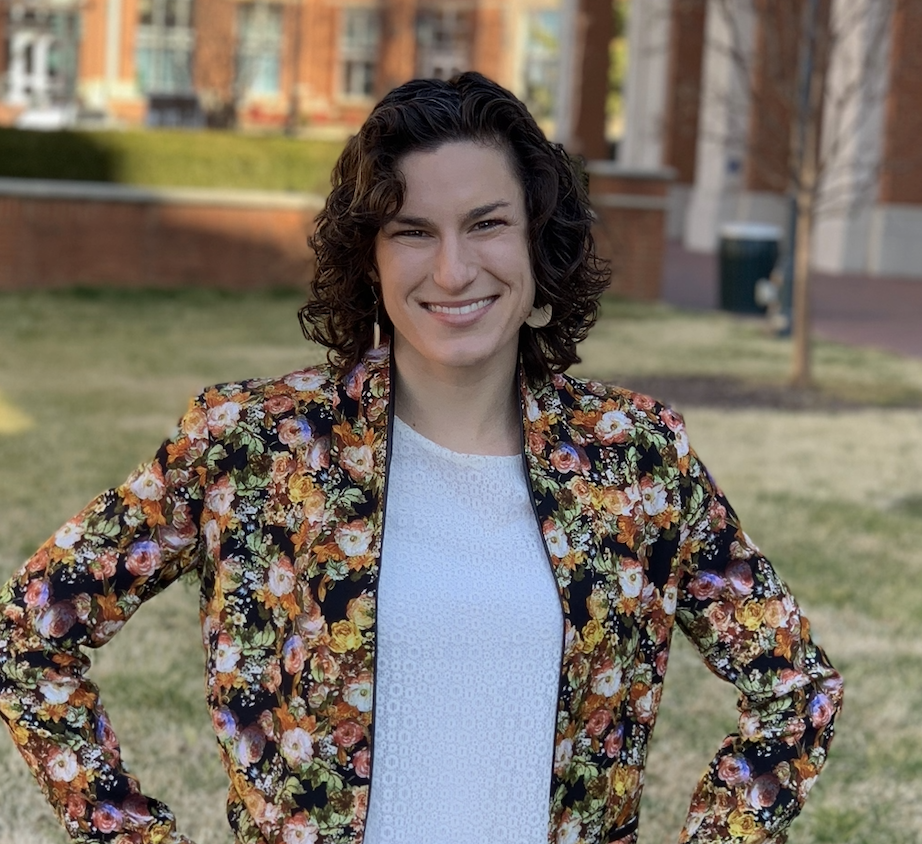 Marissa Zimmet
I was born and raised just across the bay from Tampa, Florida (Go, Lightning!) and attended college at ECU in Greenville, North Carolina. I am a devout Catholic and am active in my parish in Charlotte, North Carolina. Outside of work, I love to run, hike, watch movies and hockey, and spend time with my dog, Rose, and my cat, Toasty, who are both rescues.