The definition of a hero is "a person admired for achievements and noble qualities" — an individual who goes above the call of duty, lives out his or her values and inspires others along the way.
SUBSCRIBE NOW TO THE PURE FLIX INSIDER EMAIL NEWSLETTER FOR MORE FAITH & ENTERTAINMENT NEWS
People absolutely love real-life modern day hero stories, as they are timeless and universal testaments to the aforementioned qualities. So, let's explore a powerful mixture of real-life modern day heroes who will deeply inspire us.
Each of these Christian real-life modern day heroes inspires us to live out our faith in powerful ways:
Lee Strobel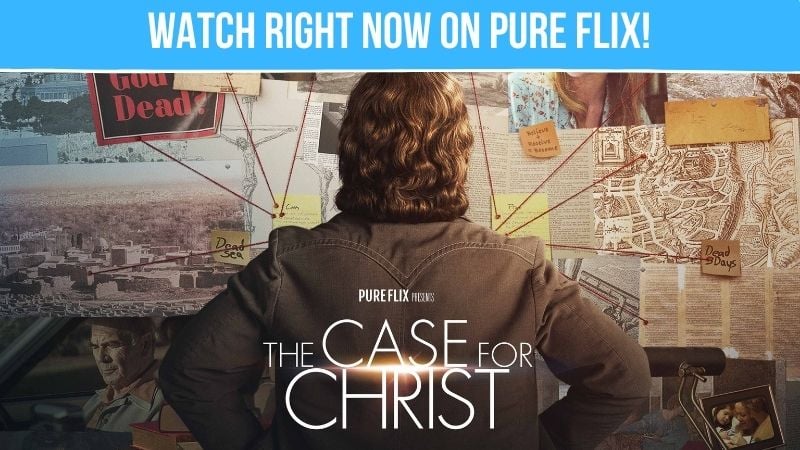 Christian heroes come in many forms, and one modern day, real-life Christian hero is "The Case For Christ" author Lee Strobel. His story of transforming from an atheist journalist to a Christian apologist has been told through hit books as well as the popular movie also titled, "The Case For Christ."
WATCH: STREAM 'THE CASE FOR CHRIST' RIGHT NOW ON PURE FLIX
For those who don't know Strobel's story, he was once the legal affairs editor for the Chicago Tribune before embarking on a journey to try and disprove Christianity. But that quest shockingly ended with Strobel embracing the Christian faith, but the story doesn't end there.
Strobel has gone on to pen bestselling books about Jesus, and has long been a Christian apologist, helping others better understand faith and the Bible. "The Case for Christ" movie offers us Strobel's incredible journey of trying to disprove Christianity and ultimately embracing faith. Watch "The Case For Christ" right now on Pure Flix.
DOWNLOAD NOW: WANT TO BUILD A BOLD FAITH? DOWNLOAD THE PURE FLIX FEARLESS FAITH MOVIE GUIDE!
Luis Palau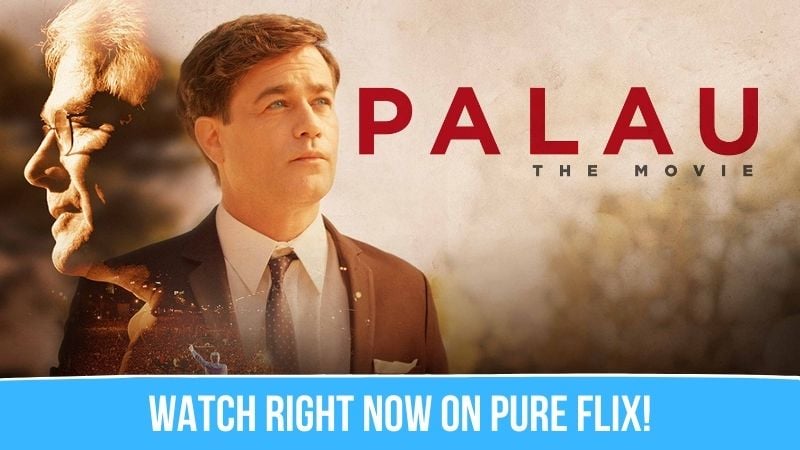 Another of the modern day Christian heroes worth mentioning is the late evangelist Luis Palau, who died in 2021 after a three-year battle with lung cancer. Palau, who was 86, left behind an evangelistic legacy that spanned both decades, as he shared the Bible's message of hope and forgiveness with people all over the world.
Even in the midst of Palau's pain, he never abandoned hope in and love for scripture. He was born in Argentina and lost his father at a young age. That experience — and his father's deep faith — helped shape his faith and led him into missionary work.
Palau once thought he would be a local missionary, but God had other plans and he went on to change the lives of millions. Watch the feature film "Palau" right now on Pure Flix to learn more about his story.
CORRIE TEN BOOM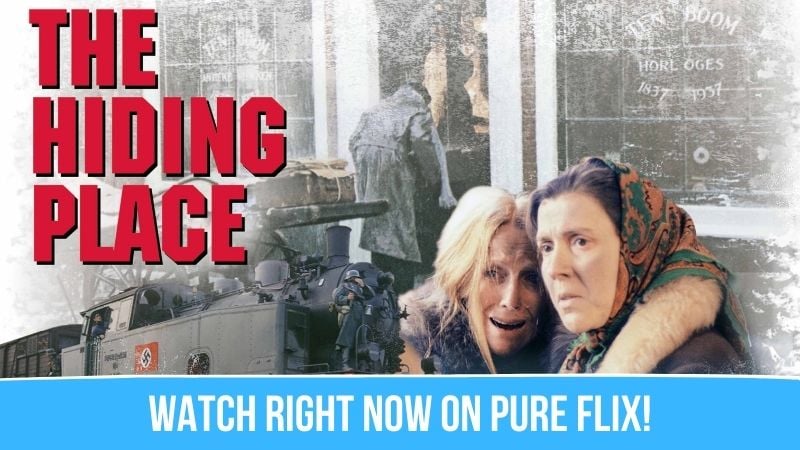 You might know Corrie ten Boom from her phenomenal and well-known biography and life story. She's the next modern day Christian hero we'll explore. Boom and her family helped rescue and save Jews during the Holocaust, with Biography.com noting that their brave acts saved almost 800 people.
According to the Corrie ten Boom biography on Encyclopedia.com, by 1942 and 1943, Boom had become a key figure in the secret movement to save Jewish men and women. Boom and her family saved hundreds of lives, but the family was eventually arrested and imprisoned by the Nazis after being turned in for their brave actions.
Her dad, Casper, died just 10 days after their arrest, and as PBS noted, her sister Betsie died just before Boom's release from the Ravensbruck concentration camp, where they were held. After the war ended, Boom could have been overtaken with hate and anger — she could have fallen into a paralyzing sadness. But, instead, she shared her story with the world and inspired us all. Read more about why Boom is one of the real-life modern day heroes worth admiring.
And watch "The Hiding Place," a movie about her life, to learn more about her journey and courage.
Real-life Biblical Heros
Peter, the Apostle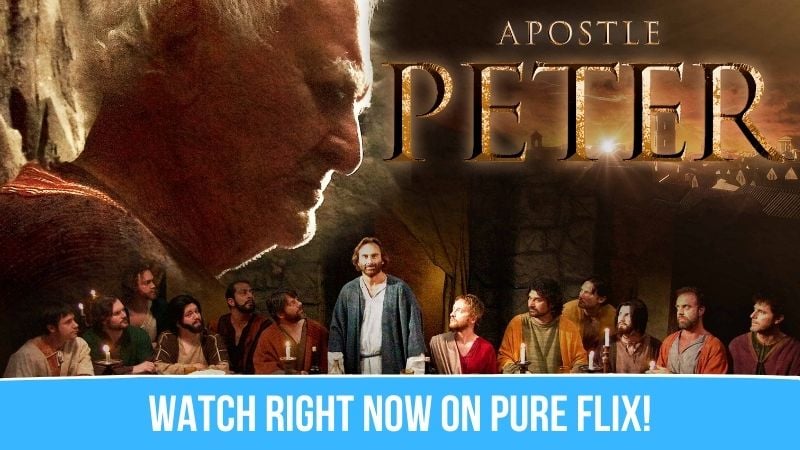 Now, let's focus on some of the real-life heroes we can find in the Bible. First, let's look at Simon Peter, one of the most transformative figures in the Christian faith. His life and legacy — as captured in the biblical narrative — teach us important lessons about faith, doubt, forgiveness, perseverance and more.
As one of Christ's first followers, Peter had ups and downs — but those experiences (including his mistakes) create important guidance for us all. Peter's devotion to the faith was lived out, with Jesus placing him at the center of the growing and robust church.
"Apostle Peter and the Last Supper" tells a powerful story worth exploring — watch it today on Pure Flix.
READ ALSO: BIBLE SUPERHEROES WHO SHOW INCREDIBLE STRENGTH
ESTHER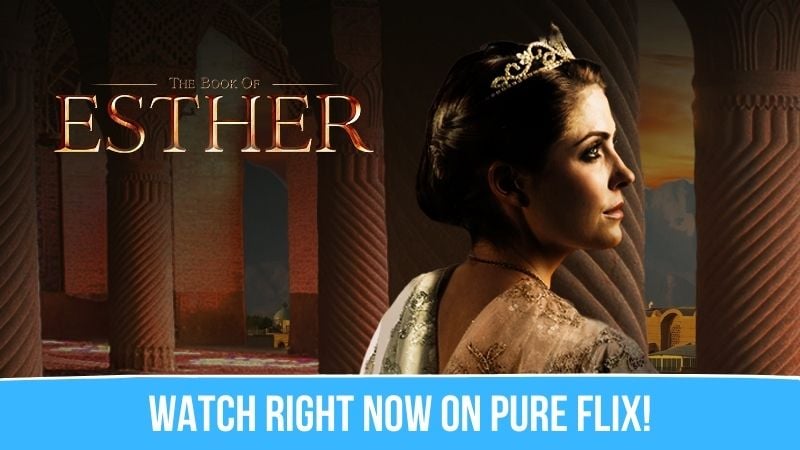 Another biblical hero is Esther, who who stood up in the face of terror to defend her people. As a Jew, she and her people were under fire at the hands of an evil man named Haman. He had pledged to wipe them out, but because of Esther's bravery, his plans were thwarted.
READ MORE: FEMALE BIBLE HEREOS: MEET THE STRONGEST WOMEN IN THE BIBLE
As queen, she took the risk of approaching the king without being summoned (something she could have been punished for doing) to advocate against Haman and for her people. Esther's boldness and her reliance on God and truth should inspire us to take heroic actions in our own lives.
Watch "The Book of Esther" right now on Pure Flix to learn more about her incredible life.
Perpetua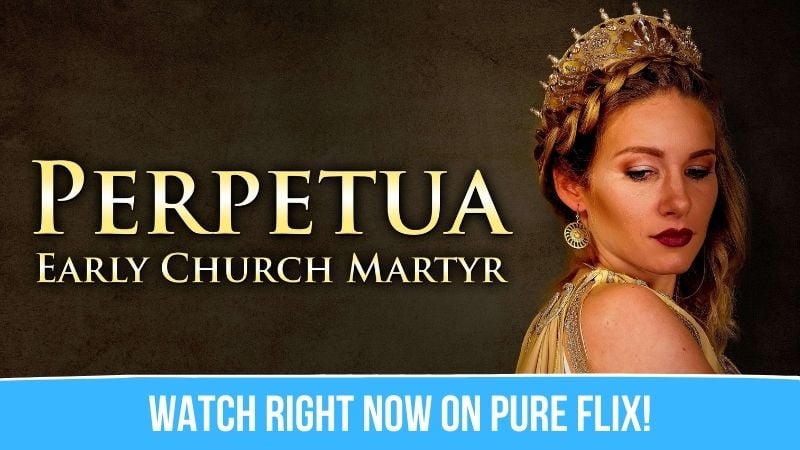 Finally, we'll mention Perpetua. While she didn't live during the biblical era, she was a young mother living at the turn of the 3rd century who, along with other new believers, held firm in her faith against the Roman Empire. In the end, she paid the ultimate price with her life. She came into the crosshairs of the Romans when Emperor Septimius Severus went after her vibrant Christian community in North Africa.
History tells us that she was among the first to be arrested while taking classes to prepare for baptism. Her father, a pagan, begged her to renounce her faith, but she refused to denounce Jesus. She died a martyr, teaching us all a powerful lesson about devotion. Watch "Perpetua: Early Church Martyr" to learn more about her story.
We hope this list of real-life heroes inspired you. And for more inspiration, be sure to sign-up for a free Pure Flix trial to see some of the best faith and family-friendly movies, TV shows, documentaries and original series.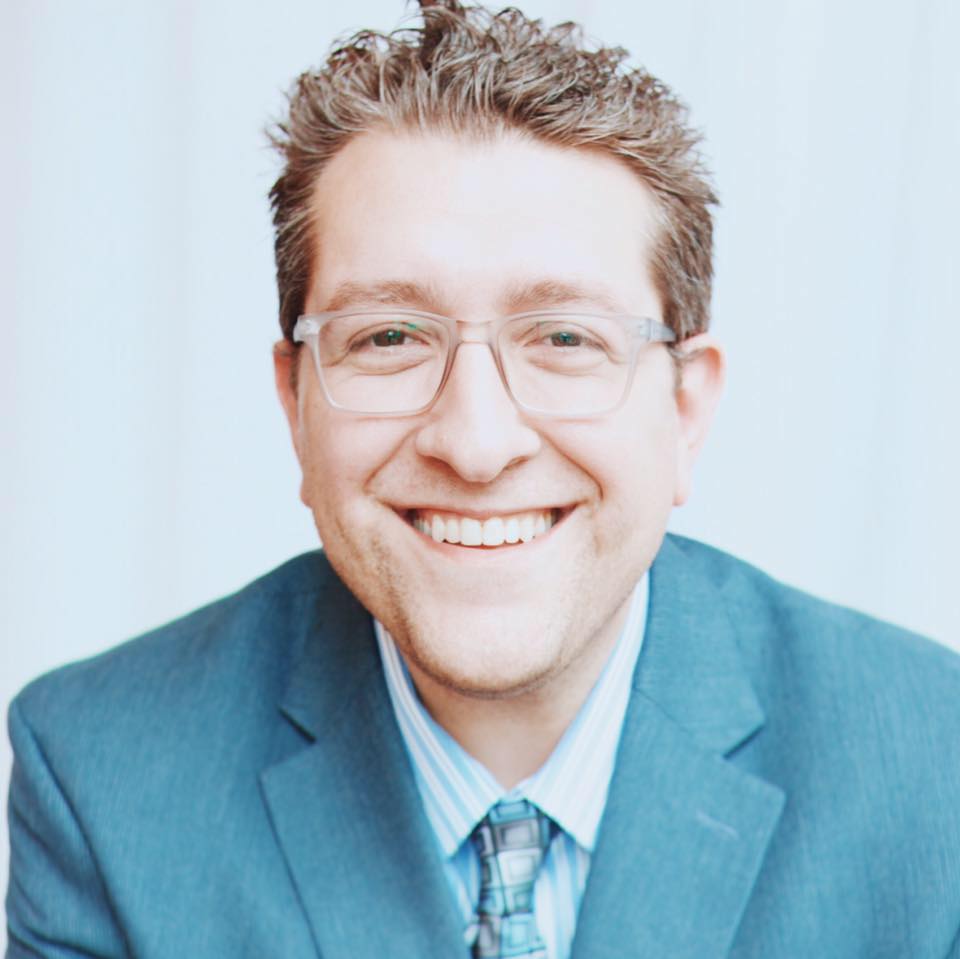 Billy Hallowell
Billy Hallowell has been working in journalism and media for more than a decade. His writings have appeared in Deseret News, TheBlaze, Human Events, Mediaite and on FoxNews.com, among other outlets. Hallowell has a B.A. in journalism and broadcasting from the College of Mount Saint Vincent in Riverdale, New York and an M.S. in social research from Hunter College in Manhattan, New York.