Rachel Joy Scott was the first victim of the Columbine High School shooting in April 1999. Her story stood out because of her refusal to forsake her Christian faith in the face of unthinkable violence.
In the wake of the tragedy, she was remembered by fellow students and her profound impact unfolded. But her story was not over, it was just beginning. It was when her mother, Beth Nimmo, discovered Rachel Scott's journal that people began to realize just how special Rachel's story was.
WATCH NOW: 'I'M NOT ASHAMED' – THE TRUE STORY OF RACHEL SCOTT JOURNAL & THE COLUMBINE HIGH SCHOOL SHOOTING
When Rachel was a child, she traced her palms on a dresser and wrote inside them, "These hands belong to Rachel Joy Scott and will someday touch millions of people's hearts." It was only years later that her mother would recognize how prophetic that statement was. As a teenager, Rachel kept a detailed journal of her struggles and her faith.
Rachel Scott Journal entries
Her journal, which was in part used to help write the movie "I'm Not Ashamed," revealed her stunning faith journey in a raw and relatable way. In the Rachel Scott journal, she talked about typical high school issues like relationships, school, and family, but most importantly, she used the space as a place to communicate with God. She often wrote directly to God, like in this entry, dated April 15, 1998: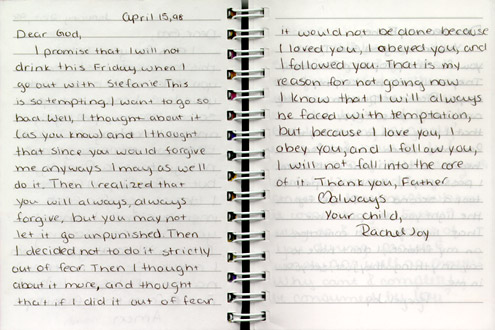 Dear God, I promise that I will not drink this Friday when I go out with Stefanie. This is so tempting. I want to go so bad. Well, I thought about it (as you know) and I thought that since you would forgive me anyways I may as well do it. Then I realized that you will always, always forgive, but you may not let it go unpunished. Then I decided not to do it strictly out of fear. Then I thought about it more, and thought that if I did it out of fear it would not be done because I loved you, I obeyed you, and I followed you. That is my reason for not going now and I know that I will always be faced with temptation, but because I love you, I obey you, and I follow you, I will not fall into the core of it. Thank You, Father. Your child, Rachel Joy.
READ ALSO: COLUMBINE SHOOTING ANNIVERSARY: FAITH, FORGIVENESS, AND HOPE
This profound look at Rachel's heart and the reality of her walk with God is just the tip of the iceberg. The morning of April 20, 1999, the tragic day that would take Rachel's life and the lives of 12 others, she drew the following in her diary:
Billy Hallowell (Faithwire, Pure Talk) commented on the prophetic nature of Rachel's journals:
Among the most fascinating parts of Scott's real-life story were the prophetic elements her family discovered in her journals — pictures and comments that seem to show Scott had a feeling or premonition that her life would soon end.
Take, for instance, a picture she drew featuring two eyes crying 13 tears onto a flower; the tears appeared to turn to droplets of blood once they came close to the flower. Scott reportedly drew the picture just before her death.
But that's not all. Scott also wrote about her feelings that her life would soon come to an end, with her mother finding one particular journal entry from May 3, 1998, the most shocking — an entry written less than one year before her death.
"(On) May 2, 1998, (she) said, 'This will be my last year Lord. I've gotten what I can. Thank you,'" Nimmo [Rachel's mother] recalled.
Rachel's journals impacted her entire community in Littleton, Colorado, but her impact didn't stop there. Her life's story inspired "Rachel's Challenge," a popular anti-bullying school program, and the movie "I'm Not Ashamed."
WATCH NOW: 'AFTER COLUMBINE: FAITH, FORGIVENESS & HOPE'
Her mother told the "Church Boys" Podcast, "Rachel found something worth living for and something worth dying for. It was her faith, and she based all of her writings and her ethics … on her love and trust in the Lord."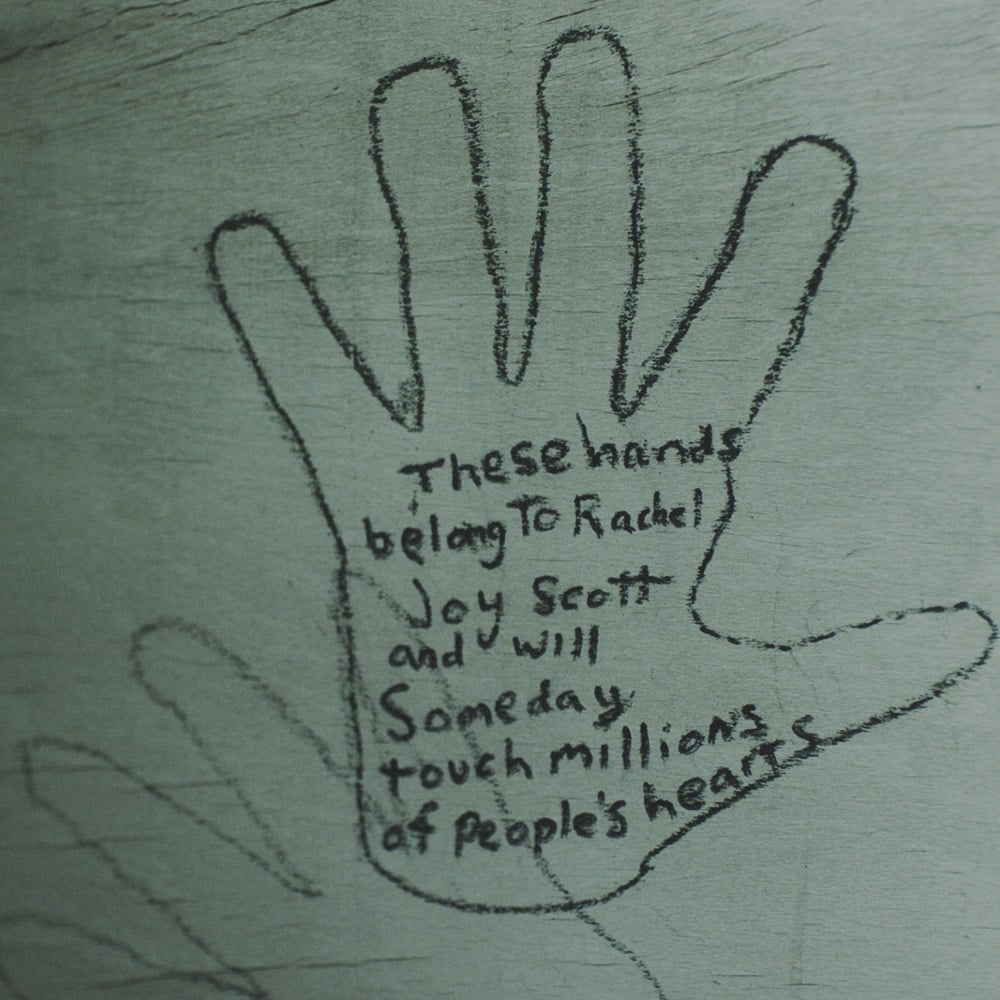 This April 20, take a moment and pause to praise God for people like Rachel, who stood firm in her faith and has helped countless others be inspired and encouraged in the face of trials. Be sure to stream "I'm Not Ashamed" and "After Columbine," exclusively on Pure Flix, to spark discussions with your teenager about violence, mental health and faith.
Sarah Hartland
Sarah Hartland knew she wanted to be a writer from the time she wrote her first short story in the fourth grade. By the time she was in high school, she had written two novellas and countless short stories. It was her love of storytelling that led her into marketing and media.
Sarah freelanced throughout her time at Colorado Christian University, where she graduated with a Bachelor's degree in Business Administration. At CCU, Sarah competed in speech and debate across the country, securing multiple awards and a national debate championship. She co-lead CCU's first-ever broadcast media program, CCU.TV, and served as the program's Student Producer during her senior year.
When she's not writing blog posts or editing a video, Sarah loves to swing dance, ski, travel, or visit her seven younger siblings in Montana.