As politics and culture continue to experience sustained and even increasing chaos — and as COVID19 fears persist — it's important we look above to find hope and peace.
STREAM NOW: GRAB YOUR FREE PURE FLIX TRIAL FOR THOUSANDS OF CHRISTIAN MOVIES & SHOWS
That's why we've gathered together comforting Bible verses aimed at offering solace. If you need to recharge, calm your nerves or simply find a guide to navigating life's current stresses, this list is the perfect resource for you.
These Bible verses about protection and Bible verses about safety can offer peace and calmness amid the chaos and disarray we are experiencing. So, whether you're looking to be inspired or you're searching for a specific Bible verse for protection, you're in luck.
2 Timothy 1:7: Comforting Bible Verses
As we dive into our list, I wanted to specifically highlight a Bible verse for protection that's worth committing to memory: 2 Timothy 1:7. The text of this verse (NIV) reads:
"For the Spirit God gave us does not make us timid, but gives us power, love and self-discipline."
2 Timothy 1:7 is especially important, as it reminds us of the power God gives us when we have Him in our hearts. As we grapple with fears over COVID19, increasing divisiveness and other such chaos, this is a verse that can help transform our hearts and minds.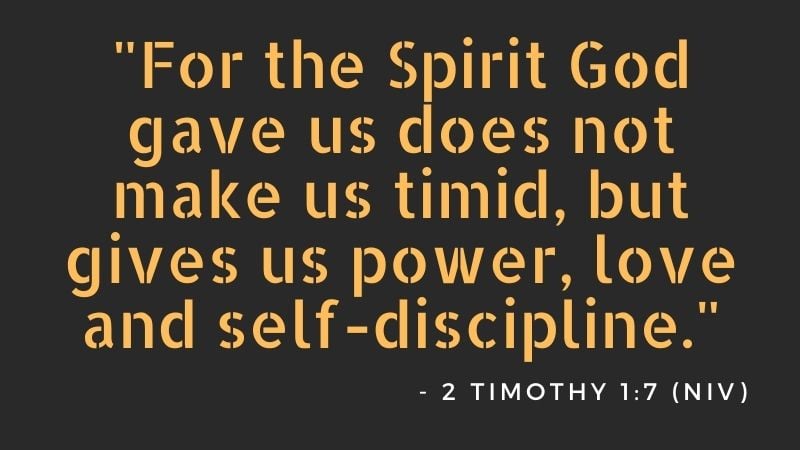 So, as you ponder 2 Timothy 1:7, remember that God's spirit doesn't make us timid, and can help give us power, love and self-discipline — all elements that can help guide us on the path God has for our lives.
READ ALSO: 20 BIBLE VERSES ABOUT STRENGTH: GOD'S WORD ON FAITH IN HARD TIMES
Comforting Bible Verses
Now that we've explored 2 Timothy 1:7, let's dive into some of the other comforting Bible verses that can help us journey through uncertainty and cultural difficulty. These comforting Bible verses offer us much to ponder as we explore and navigate life's ups and downs:
"For no word from God will ever fail." — Luke 1:37 (NIV)

"Do not be anxious about anything, but in every situation, by prayer and petition, with thanksgiving, present your requests to God." — Philippians 4:6 (NIV)

"Cast your cares on the Lord and he will sustain you; he will never let the righteous be shaken." — Psalm 55:22 (NIV)

"But he said to me, 'My grace is sufficient for you, for my power is made perfect in weakness.' Therefore I will boast all the more gladly about my weaknesses, so that Christ's power may rest on me." — 2 Corinthians 12:9 (NIV)

"Who of you by worrying can add a single hour to your life?" — Luke 12:25 (NIV)
Bible Verses About Protection
In addition to Bible verses about comfort, there are also plenty of Bible verses about protection that can help us in our deepest moments of worry. While the situations we face might not always work out the way we want, these verses remind us that the Lord is on our side:
"As a mother comforts her child, so will I comfort you; and you will be comforted over Jerusalem." — Isaiah 66:13 (NIV)

"Who is it that overcomes the world? Only the one who believes that Jesus is the Son of God." — 1 John 5:5 (NIV)

"But you, Lord, do not be far from me. You are my strength; come quickly to help me." — Psalm 22:19 (NIV)

"So do not fear, for I am with you; do not be dismayed, for I am your God. I will strengthen you and help you; I will uphold you with my righteous right hand." — Isaiah 41:10 (NIV)

"Surely God is my salvation; I will trust and not be afraid. The Lord, the Lord himself, is my strength and my defense; he has become my salvation." — Isaiah 12:2
READ ALSO: 50 BIBLE SCRIPTURES ABOUT FAITH, HOPE AND ENCOURAGEMENT
Other Bible Verses About Protection and Safety
In addition to the aforementioned Bible verses about comfort, there are some other scriptures worthy of exploration — Bible verses about protection and safety. Found in the Old and New Testaments, these timeless truths will inspire you on your own journey:
"My God is my rock, in whom I take refuge, my shield and the horn of my salvation. He is my stronghold, my refuge and my savior— from violent people you save me. 'I called to the Lord, who is worthy of praise, and have been saved from my enemies." — 2 Samuel 22:3-4 (NIV)

"The righteous cry out, and the Lord hears them; he delivers them from all their troubles. The Lord is close to the brokenhearted and saves those who are crushed in spirit." — Psalm 34:17-18 (NIV)

"But the Lord is faithful, and he will strengthen you and protect you from the evil one. We have confidence in the Lord that you are doing and will continue to do the things we command. May the Lord direct your hearts into God's love and Christ's perseverance." — 2 Thessalonians 3:3-5 (NIV)

"Fear of man will prove to be a snare, but whoever trusts in the Lord is kept safe." — Proverbs 29:25 (NIV)

"The Lord is good, a refuge in times of trouble. He cares for those who trust in him." —Nahum 1:7 (NIV)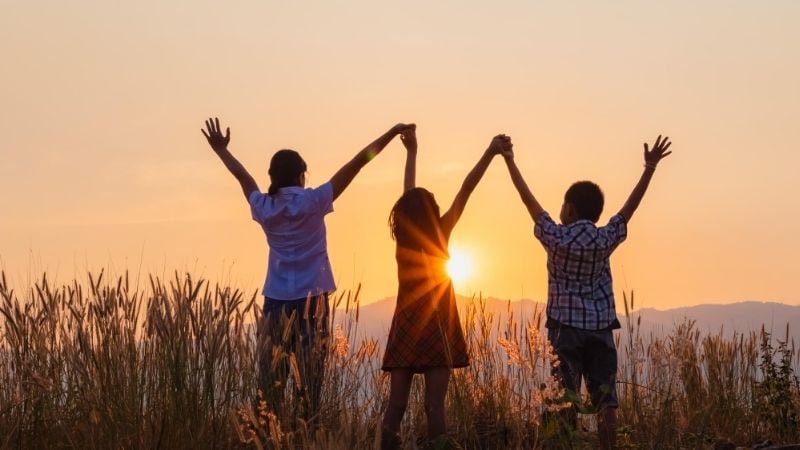 This wraps our list of comforting Bible verses and scriptures about protection and safety. The world can be a scary place, but remember: we serve a God who loves us, cares for us and has a plan for our lives.
So, read and pray over these Bible verses about safety, and no matter what happens, remember that the Lord has a plan for your life. We hope these comforting Bible verses — from 2 Timothy 1:7 down to Nahum 1:7 — helped remind you of this essential reality.
And if you want more inspiration, you can stream thousands of faith and family-friendly movies and TV shows on Pure Flix with your free trial.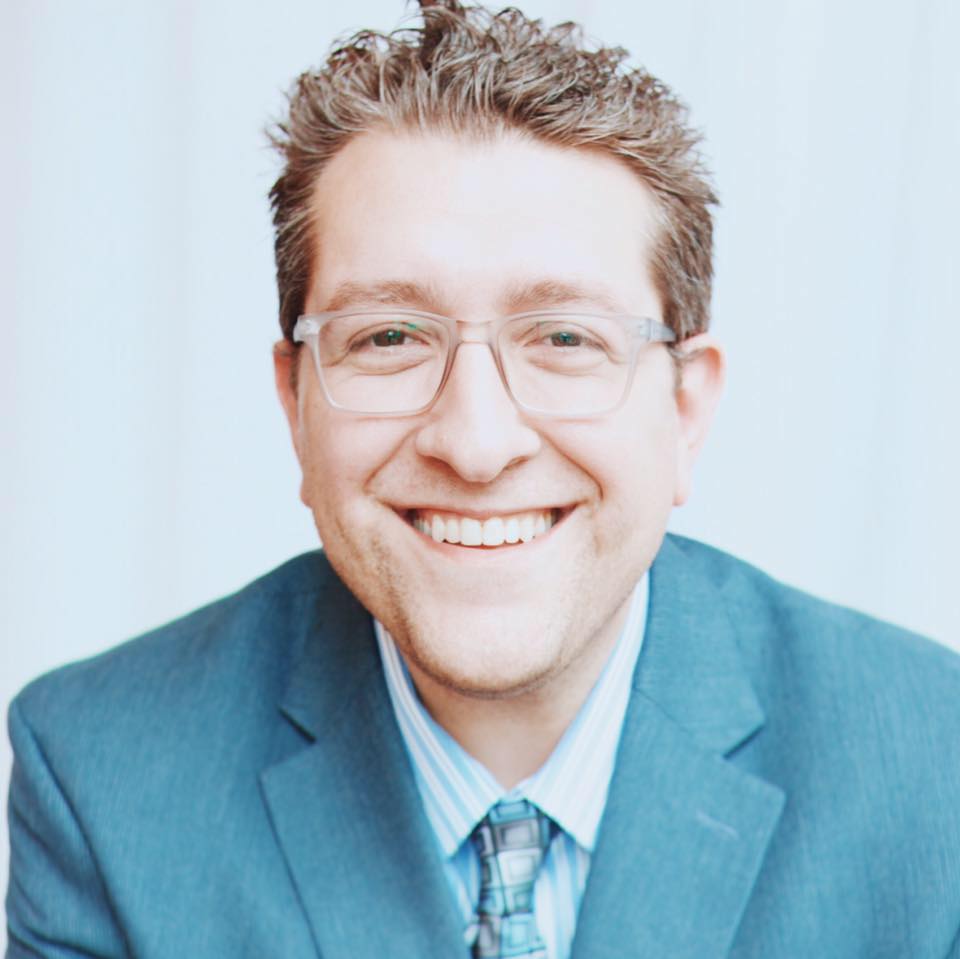 Billy Hallowell
Billy Hallowell has been working in journalism and media for more than a decade. His writings have appeared in Deseret News, TheBlaze, Human Events, Mediaite and on FoxNews.com, among other outlets. Hallowell has a B.A. in journalism and broadcasting from the College of Mount Saint Vincent in Riverdale, New York and an M.S. in social research from Hunter College in Manhattan, New York.