No matter the season, it's important to offer prayers for schools. If you're a parent or grandparent, this might be top-of-mind, but even if you're not, remembering to offer invocations for the parents, students, teachers and principals in your local community is essential.
Subscribe to the Pure Flix Insider newsletter for the latest faith & entertainment news
On any given year, prayers for teachers and kids are needed. While many of us take the time to pray for our kids and family, it's paramount we also consider a blessing for teachers.
Just consider the fact that (unless you're homeschooling) educators spend more time with our kids during the day than parents do. This is why saying a teacher's prayer is essential, specifically when it comes to wisdom and guidance surrounding the challenges facing our teachers and kids.
Kids are our future and the students and teachers within schools could really use prayer and encouragement. So, let's explore why prayers for schools are essential.
How Do You Pray for the School Year?
If you're looking for prayers for schools at the start of the school year, the following invocation is worth exploring (the rest of our prayers can be uttered at any time during the academic year). But before we dive in, consider just some of the things you might want to consider in your prayers for schools at the start of the year:
Pray for your kids'/grandkids' experience
Pray for teachers and staff to have wisdom
Pray for a positive and safe academic experience
Pray for curiosity in your kids/grandkids that helps them learn and grow
Read Also: 10 Inspirational Bible Verses to Put in Your Kid's Lunchbox
Here's a prayer for the start of the school year:
Lord, I pray for [my child/grandchild]. I pray that You would prepare a path for [him/her] this school year. I pray for mental clarity, positive learning, a good teacher and an experience that [insert name] will never forget. As this year begins with so many possibilities, I ask that You would cover and protect insert name]. Please also equip those around [him/her] with the knowledge to help guide [him/her]. I pray for a phenomenal school year. In Jesus' name, Amen.
What is a Good Prayer for School and Our Students?
We'll explore a few examples of solid prayers you can offer for students. First, let's look at prayers for schools that your kids or grandkids attend. Here are some examples:
Lord, I pray for [my child or grandchild]. I pray that You would offer wisdom for [him/her] and that You would present them with a strong conviction for the truth. Please guide [insert name(s)] and help nothing to step in the way of [his/her] relationship with You. Lord, I ask that You would strengthen [insert name(s)] and help only positive influences to come into [his/her] path. Thank You, Lord. In the name of Jesus I pray, Amen.
The first day of school is also a very important day for both the students and teachers in our schools. Here are some prayers for students on their first day of school:
Lord, please bless [child's name]. We ask in this back-to-school prayer that You give him/her strength and courage to be away from their family — and that You sustain and guide him/her as he/she learns and grows. We ask that You protect and be with [child's name] this school year and that You equip us as parents to help guide him/her. In Jesus' name, Amen.
Here's another prayer you can offer for your student as their parent:
God, as we start a new school year, this prayer for back-to-school time is focused on my request for Your help. Please help me as a parent of a small child with a young and developing mind. Please guide me to help my child learn. And I also pray for [child's name's] new teacher — please grant him/her wisdom and protect my child, Lord. Thank You for Your love and guidance. In Jesus' name I pray, Amen.
While the former prayers for schools focus on your student and their teacher in particular, here's a prayer for schools around your community.
God, please guide our local schools. Please give the teachers and staff there Your wisdom. Please protect the young hearts and minds within. I pray for [my child/grandchild] and that You will guide the hands, mouths and actions of everyone who comes into contact with [insert name] in the schools. Lord, You always provide, and I ask that You would give us the strength and courage to navigate whatever comes our way in the school system. In Jesus' name, Amen.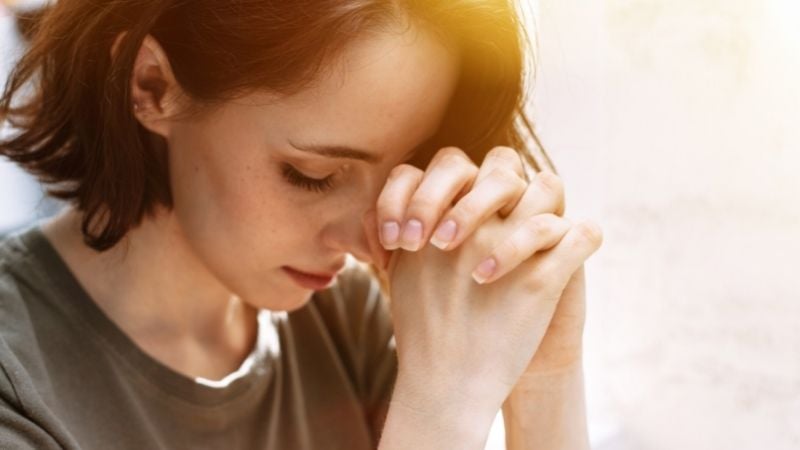 How Do You Pray for the School System?
Now, let's explore prayers for schools that are more general — invocations you can offer even if your child or grandchild no longer attends — or even if you have no children or grandchildren:
Lord, there are so many complicated issues in today's world. I just pray that You would have a presence in our schools. Please offer the wisdom and peace that only You can offer, Lord. And I just ask that You would help the teachers, staff and everyone involved with the school system to focus their energies on educating our children. Please also help ever child who walks through the schools' doors to discover the wisdom and truth only You can give. In Jesus' name, Amen.
With so many complex issues facing schools today, it's important to pray for the students currently in the school system as well as the teachers who dedicate their lives to educating the next generation.
God, we are thankful for the schools in our communities. I pray for the families who live in our district — that You would give the parents wisdom. But I also pray that You would help the schoolboard — the people making the big decisions about standards, what is taught and how instruction will flow. With so many challenges surrounding COVID and other related issues, I ask that You would guide these people in Your will and help them to guide the children in our community along the right path. In Jesus' name, Amen.
That concludes our list of prayers for schools and students. We hope these invocations inspire you to integrate prayers for your kids, grandkids and the children and teachers in your community into your prayer life throughout the year.
How Can I Pray for Teachers?
Being a teacher is no easy feat. As we consider our back-to-school prayer, be sure to integrate a teacher's prayer for guidance. These men and women who are helping prepare the next generation need all the guidance and help they can get. If you're looking to utter a prayer for teachers, consider some of these options:
Dear Lord, I pray for [child's teacher]. Please guide him/her this year as he/she prepares to help my child learn. I pray that You would keep him/her healthy and clear of mind. I also pray that the kids in the class would have good behavior so that [teacher name] can focus on imparting knowledge and wisdom. I also pray for the proper subject matter to be given to my child. In the name of Jesus' name I pray, Amen.
As you consider a blessing for teachers, keep in mind that education can be a difficult job. The balance between parents, kids and the school system can be exhausting for teachers.
So, as you consider back-to-school prayer options, remember to ask God to help your child's teacher by giving him or her strength, especially amid challenging times. This same idea goes for principals as well:
Lord, I recognize that prayer for teachers and principals is essential. Please help my child's teacher and principal have strength and perseverance this upcoming school year. I ask that You would also give clarity so that he/she can focus on academics and imparting knowledge and wisdom on the children. Please help the school year to move smoothly for everyone this year. In Jesus name, Amen.
As you look to say a teacher's prayer before this school year, consider praying for educators' spiritual health as well. Considering the importance of worldview and our call to love others, this blessing for teachers is especially important:
God, thank You for bringing [teacher's name] into our lives. Help me and my family to show him/her God's love. Please guide us in our interactions with [teacher's name], and please also reach him/her with Your love and knowledge. If he/she isn't a follower of Yours, we ask that You'd guide him/her in life and in the knowledge and information he/she is delivering to my child. Thank You, again, Lord. I pray for blessings on his/her life. In the name of Jesus I pray, Amen.
Perhaps you're a homeschooling parent — or you know someone who is homeschooling children. Here's a prayer you can say if you fall into the first category, as you, too, are an educator worth of a blessing for teachers:
Lord, please guide me as I teach my child/children this year. Homeschooling is an amazing and beautiful experience — one that I believe will best equip my child/children. But please help me to have strength, clarity and perseverance as I navigate my kid/kids' educational and social needs. Please give me energy and Your grace as I navigate the process. Thank You, Lord. In the name of Your son Jesus I pray, Amen.
Faith-filled Movies for Students & Schools
Want even more inspiration? Here are some powerful movies about faith that are worth watching with your kids and grandkids:
God's Not Dead 2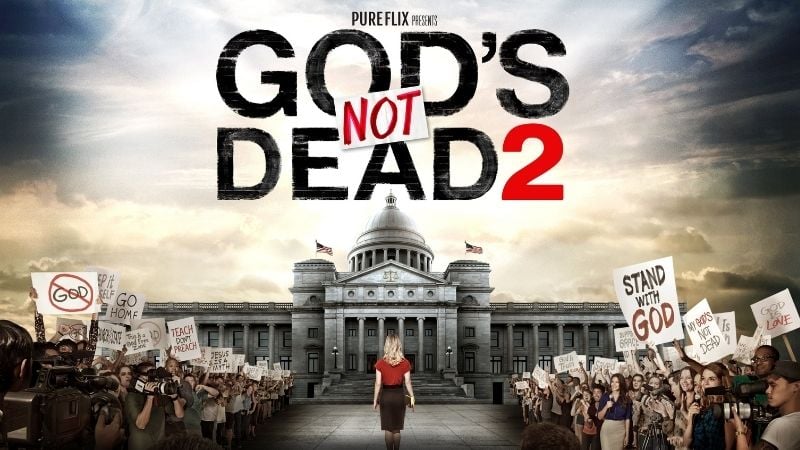 When a high school teacher is asked a question in class about Jesus, her response lands her in a battle of choice. Watch "God's Not Dead 2" right now on Pure Flix!
God's Not Dead: A Light in Darkness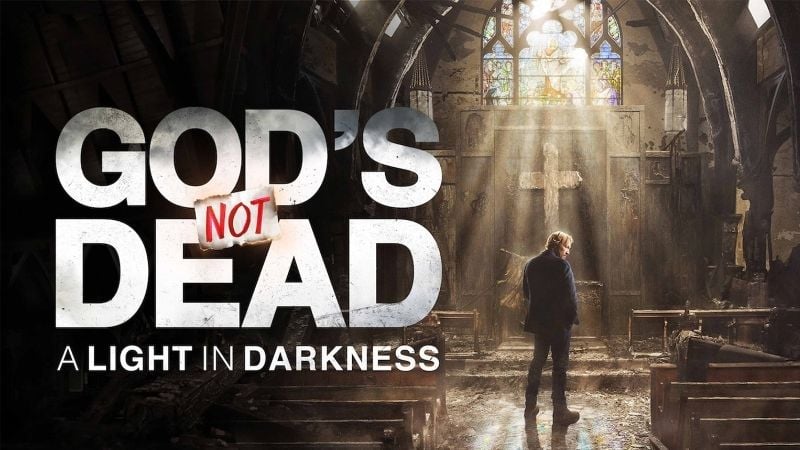 A church destroyed. A congregation silenced. A relationship shattered. Yet even in life's darkest valleys, a small flame can light the way toward healing and hope. After a deadly fire rips through St. James Church, Hadleigh University leaders use the tragedy to push the congregation off campus, forcing the church to defend its rights and bringing together estranged brothers for a reunion that opens old wounds and forces them to address the issues that pulled them apart. Watch the movie right now on Pure Flix.
I'm Not Ashamed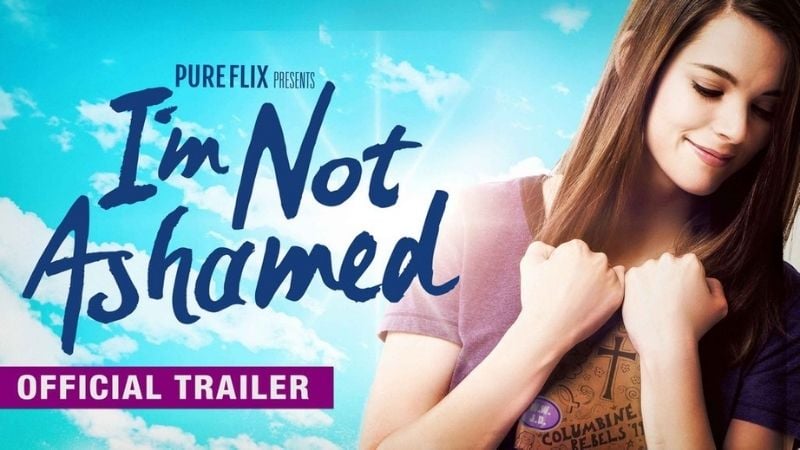 Based on the inspiring and powerful true story and journal entries of Rachel Joy Scott - the first student killed in the Columbine high school shooting on April 20, 1999. Rachel's relationship with God is shared when we read and hear her thoughts she wrote in her journal. This is a movie about God and how He can moves us in big ways, both in our internal spirituality and in our daily interactions with others. Rachel's infectious joy and love of God can be felt through the screen in this movie about God.
Watch "I'm Not Ashamed" with a free trial to Pure Flix now.
Prayer Never Fails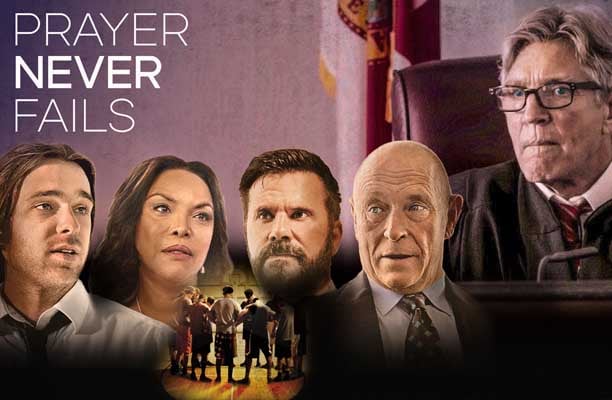 In this film, an up-and-coming high school basketball coach is on his way to a record number of wins when he is fired after he risks everything for a player suffering at home by praying with him. A movie about God that shows the power of prayer, "Prayer Never Fails" will inspire you to keep your faith and trust in the Lord. Also - who doesn't love a movie with Corbin Bernsen and Eric Roberts?
Watch "Prayer Never Fails" on Pure Flix today.
The Prayer Box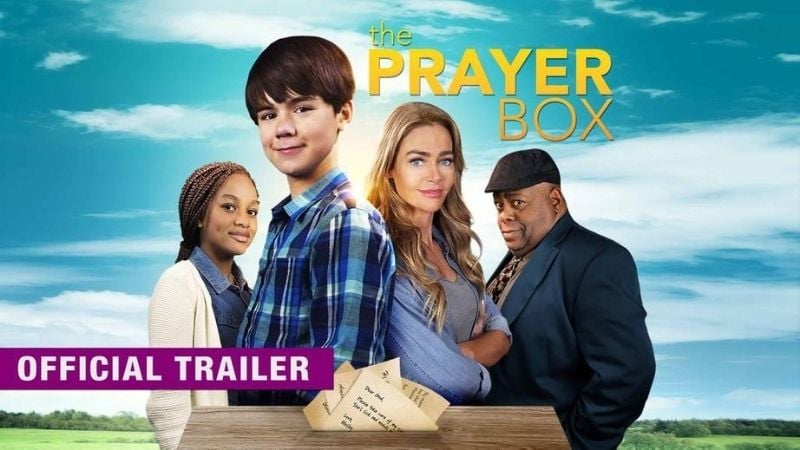 Movies about God show us that good deeds can make a difference. That's exactly what young Wesley sets out to do when he starts finding ways to better the life of others in his community. His motivation? He promised his sister, who is suffering from a serious illness, to get God's attention in hopes that God will heal her. Will his own prayer come true? This God movie shows you the power of prayer - and how hope can heal hearts.
Watch the trailer for "The Prayer Box" on Pure Flix today.
That brings us to the end of our recommended prayers for schools and kids. We hope these invocations and movies inspire you and your family. Plus, get inspired with thousands of Christian and family-friendly movies, TV shows and original series with Pure Flix. Not a member? No problem! Sign up for a free trial today.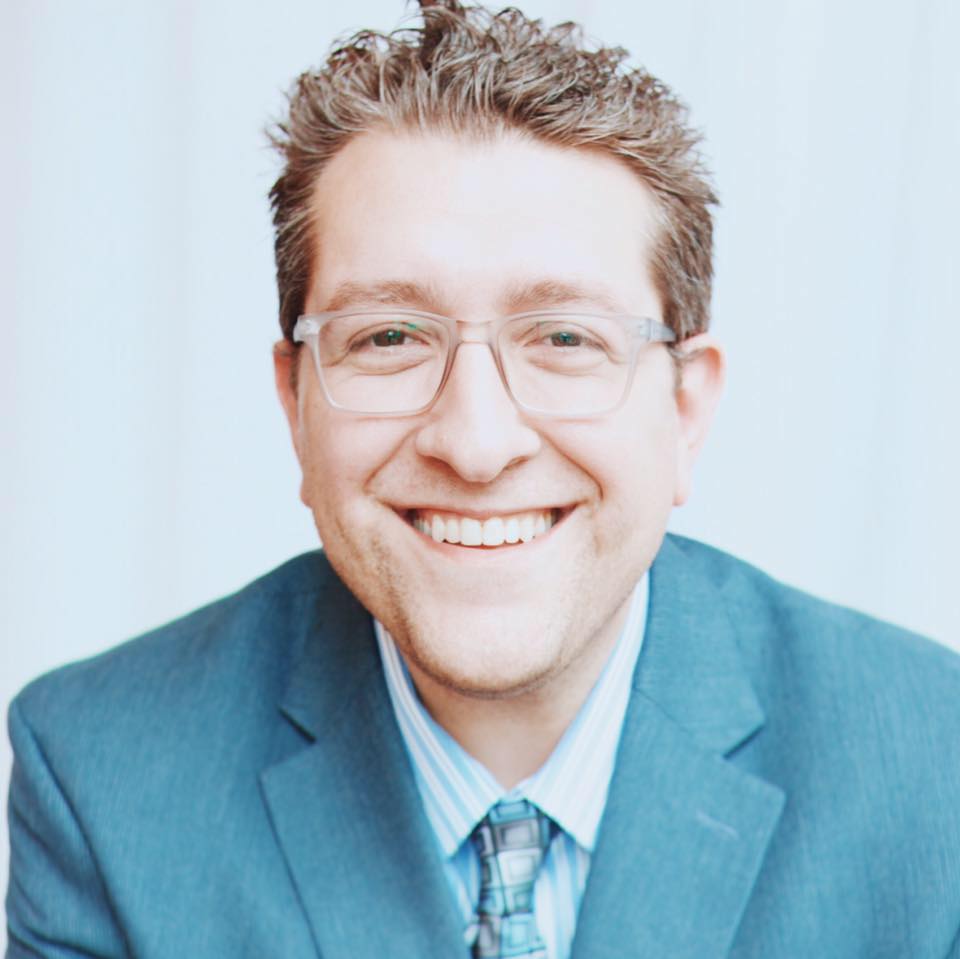 Billy Hallowell
Billy Hallowell has been working in journalism and media for more than a decade. His writings have appeared in Deseret News, TheBlaze, Human Events, Mediaite and on FoxNews.com, among other outlets. Hallowell has a B.A. in journalism and broadcasting from the College of Mount Saint Vincent in Riverdale, New York and an M.S. in social research from Hunter College in Manhattan, New York.