Prayer matters. That's a fact that America's Founding Fathers recognized early on, as they embarked on a historical quest to establish the U.S. as a beacon of freedom. Flash-forward more than 200 years and government and citizens, alike, continue to invoke God on behalf of their nation. In fact, for more than six decades, Americans have come together each year on the National Day of Prayer to turn to God to ask for peace, unity and contentedness.
This year, the 66th annual event will take place on May 3 and will be based on the theme of "unity" — a call for citizens to come together amid an ever-divisive social and political climate.
Dr. Ronnie Floyd, President of the National Day of Prayer and the former president of the Southern Baptist Convention, recently explained that this year's "Pray for America — Unity" theme is based on Ephesians 4:3, which reads, "Make every effort to keep the unity of the Spirit through the bond of peace."
It's a timeless verse that calls Christians to peace and love — and it's a much-needed truth for our tattered and splintered culture. Floyd further drove this theme home when he spoke to a group of faith leaders last year and warned that "America is broken."
The Need for Unity
From "political division and polarization that spews with vitriol language" to mass shootings and racial unrest, the preacher said a slew of problems have "divided this nation beyond anything that any of us have ever seen in our generation," as the National Religious Broadcasters reported.
We have to admit this: America is broken. Division is undeniable. Racial tension is alarming. Lawlessness abounds," he said. "Reconciliation appears impossible. Government cannot fix it. Politics will not heal it. And the spirit of the age is ruling all over this nation."
With all this in mind, Floyd went on to say that now is the perfect time to call the nation to unity, urging Christians to lead the way in encouraging citizens to love and respect one another. This call to prayer, according to organizers of the National Day of Prayer, is reflective of the spirit in which America's Founding Fathers addressed God and government.
The National Day of Prayer has great significance for us as a nation as it enables us to recall and to teach the way in which our founding fathers sought the wisdom of God when faced with critical decisions," reads a description on the National Day of Prayer website. "It stands as a call for us to humbly come before God, seeking His guidance for our leaders and His grace upon us as a people."
Floyd's call to prayer follows the historic Christian tradition of believers turning to God amid pain, problems and uncertainty. PureFlix.com films like "The Miracle and Wonder of Prayer" and "Revive Us" prove just how much of an impact prayer can have on people's lives.
History of the National Day of Prayer
The National Day of Prayer is held each year on the first Thursday of May. It's a practice that has its roots in America's founding, but one that was specifically created in 1952 by a joint resolution in Congress and signed into law by President Harry Truman.
The National Day of Prayer website explains more about America's deeply ingrained prayer history:
The National Day of Prayer is a vital part of our heritage. Since the first call to prayer in 1775, when the Continental Congress asked the colonies to pray for wisdom in forming a nation, the call to prayer has continued through our history, including President Lincoln's proclamation of a day of "humiliation, fasting, and prayer" in 1863. In 1952, a joint resolution by Congress, signed by President Truman, declared an annual national day of prayer. In 1988, the law was amended and signed by President Reagan, permanently setting the day as the first Thursday of every May. Each year, the president signs a proclamation, encouraging all Americans to pray on this day. Last year, all 50 state governors plus the governors of several U.S. territories signed similar proclamations.
You can read more about America's deep history of God and prayer here, and you can also look here to see if any National Day of Prayer events are unfolding near your hometown.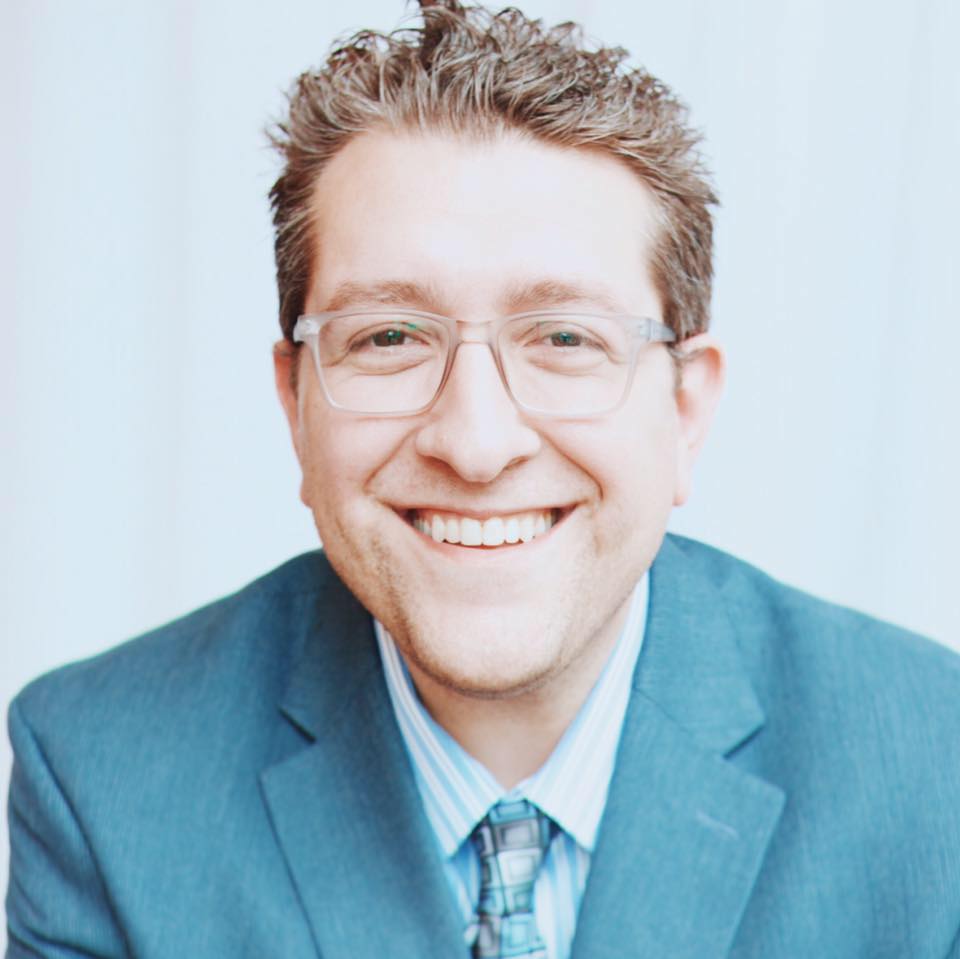 Billy Hallowell
Billy Hallowell has been working in journalism and media for more than a decade. His writings have appeared in Deseret News, TheBlaze, Human Events, Mediaite and on FoxNews.com, among other outlets. Hallowell has a B.A. in journalism and broadcasting from the College of Mount Saint Vincent in Riverdale, New York and an M.S. in social research from Hunter College in Manhattan, New York.