A leading Christian persecution watchdog group urged continued prayers for the rescue of the 16 American and 1 Canadian missionaries abducted last month by a gang in Haiti.
"People can be killed for their faith," David Curry of Open Doors USA told Faithwire this week. "But the message isn't just whether or not people are at risk in these countries. Why would you do that? It's because you feel called and compelled to serve in an area because it's difficult."
Curry explained that the situation in Haiti was "lawless" following the assassination of the Haitian president and a series of back-to-back natural disasters this summer that have left the country in chaos.
The 17 missionaries from Christian Aid Missionaries in Ohio were abducted by the gang 400 Mawozo on October 16. There are five children in the group, ranging from 8 months to 15 years old.
Christian Aid Missionaries have started a daily prayer call during this ordeal and reminds those following the story to lean into Isaiah 41:10 (NIV):
So do not fear, for I am with you; do not be dismayed, for I am your God. I will strengthen you and help you; I will uphold you with my righteous right hand.
The White House said that they were working closely with the FBI and other U.S. agencies to secure the missionaries release. Gangs like 400 Mawozo are known for kidnapping those who would expose their illegal activities and holding them for exorbitant ransoms. In this case, they are demanding $17 million – a million for each captive.
We hope that you will join us and Christian Aid Missionaries in continued prayer for the individuals that were abducted and for their families waiting for their safe return.
Other Must-Read Stories: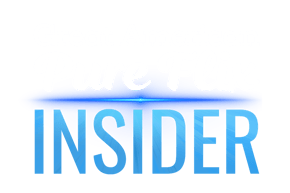 Pure Flix Editors
PureFlix.com is an online streaming service providing you and your family with clean and uplifting entertainment options. Here on Pure Flix Insider, you'll find articles on faith, parenting, and entertainment news. For more information, check out PureFlix.com and sign up for a free week trial.