Did you know that Sunday, October 13, 2019, is Pastor Appreciation Day? If you hadn't heard, this is a day when congregants across the U.S. honor preachers for their hard work and dedication.
This article will give you some important scripture, some Pastor Appreciation Day ideas and tips and — if you're looking for some inspiration — some popular sermons worth streaming today on PureFlix.com.
WANT ENTERTAINMENT? Watch Uplifting Movies and TV Shows Right Now on PureFlix.com
October as a whole is Clergy Appreciation Month. Christianity.com has more on how the history of this day took form:
"In 1994, the American Christian organization Focus on the Family began promoting Clergy Appreciation Month as a national month of observance. In highlighting Clergy Appreciation Month, Focus on the Family sought to encourage the faithful to outwardly show their appreciation for religious leaders on a national level."
This was a novel and important idea, but pastor appreciation scriptures tell us that the history of pastor appreciation actually goes much, much deeper.
In fact, the Bible tells us to honor elders, pastors and others who lead congregations.
Pastor Appreciation Scriptures Worth Noting
As you prepare to consider Pastor Appreciation Day ideas, remember to look at some pastor appreciation scriptures — verses that tells us about the God-ordained role of pastors and faith leaders.
READ ALSO: Check Out the Most Popular Bible Verses Worth Reading
Pastor Appreciation Day and Clergy Appreciation Month is a great time to share some of these verses with a pastor in your life:
"The elders who direct the affairs of the church well are worthy of double honor, especially those whose work is preaching and teaching." - 1 Timothy 5:17 (NIV)
"Now we ask you, brothers and sisters, to acknowledge those who work hard among you, who care for you in the Lord and who admonish you. Hold them in the highest regard in love because of their work. Live in peace with each other." - 1 Thessalonians 5:12-13 (NIV)
"Keep watch over yourselves and all the flock of which the Holy Spirit has made you overseers. Be shepherds of the church of God, which he bought with his own blood." - Acts 20:28 (NIV)

"To the elders among you, I appeal as a fellow elder and a witness of Christ's sufferings who also will share in the glory to be revealed: Be shepherds of God's flock that is under your care, watching over them—not because you must, but because you are willing, as God wants you to be; not pursuing dishonest gain, but eager to serve; not lording it over those entrusted to you, but being examples to the flock. 4 And when the Chief Shepherd appears, you will receive the crown of glory that will never fade away." - 1 Peter 5:1-4 (NIV)
"Then I will give you shepherds after my own heart, who will lead you with knowledge and understanding." - Jeremiah 3:15 (NIV)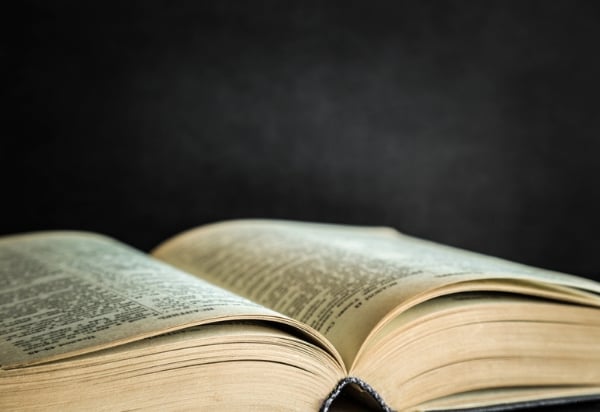 Pastor Appreciation Ideas
Are you looking for pastor appreciation ideas? Whether you choose to observe Pastor Appreciation Day or find another way to honor your pastor during Clergy Appreciation Month, this list offers some helpful ideas for ways you can led a preacher know you care!
1) Send a Bible verse list: Consider assembling a list of pastor appreciation scriptures — Bible verses aimed at encouraging your pastor in guiding their flock.
2) Send a Card: Sometimes, it's the simple things. Consider taking the time this month to gather with your family and write a Pastor Appreciation Day (or Clergy Appreciation Month) card.
READ ALSO: Powerful Ways to Give Back to Your Community
Include kind messages about how your pastor has impacted your family. This is one of the simpler Pastor Appreciation Day ideas — and it's cheap and easy.
3) Grab a Gift: Consider getting a gift for your pastor. You could do something on your own or rally the congregation. Either way, there are a ton of pastor appreciation ideas you could brainstorm. Start by considering your pastor's interests, and then consider getting something that matches up.
4) Buy a Nice Bible: As you explore Pastor Appreciation Day ideas or Clergy Appreciation Month gifts consider getting a nice Bible from your entire congregation. Buy one with some note-taking space and get people from the church to write kind notes about how the pastor has impacted lives. Include some pastor appreciation scriptures as well!
5) Throw a Surprise Party: Another one of the pastor appreciation ideas you might want to try is throwing a surprise party. Why not honor your pastor with a gathering after church one Sunday this month? It's a great way to show gratitude!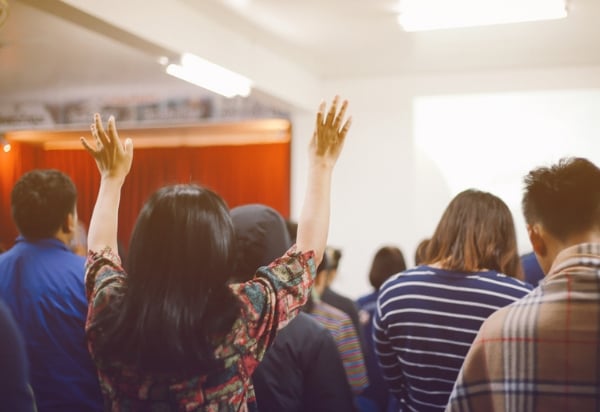 Some Sermons and Series to Honor Pastor Appreciation Day
Now that we've covered pastor appreciation ideas and pastor appreciation scriptures, we figured we'd leave you with a bit of inspiration.
In honor of the many pastors with nationwide and even global ministries, we wanted to offer up some of the sermons and series you can stream right now on PureFlix.com — all with your free trial.
"Greg Laurie TV": The pastor of one of America's largest churches delivers powerful, insightful messages about what it means to walk with Christ in today's world. Watch "Greg Laurie TV" here.
"New Season": "New Season with Pastor Sam" will usher in a "New Season" where individuals and families will no longer live in failure or merely survive but they will thrive for the glory of Jesus.
"Dr. Brown's Daily Dose": Biblical scholar Dr. Michael Brown gives wisdom and insight on biblical matters. Watch the series here.

"Impact with Dr. David Ireland": Dr. David Ireland is founder and senior pastor of Christ Church, a 9,000-member multisite congregation in northern New Jersey representing over 70 nationalities. Watch "Impact" here.
"Two Minute Messages": Life is messy, but Jesus is real. In two minutes or less, Pastor Daniel Fusco brings real life solutions for the issues we all face. Daniel is the lead pastor at Crossroads Community Church in Vancouver, Washington. Watch "Two-Minute Messages" here.
This wraps our recap on Clergy Appreciation Month! We hope these pastor appreciation ideas and pastor appreciation scriptures help guide you as you consider how to honor your pastor.
We also hope you'll take PureFlix.com for a test drive to view thousands of movies, TV shows and sermons. Grab your free 30-day trial today and start getting inspired!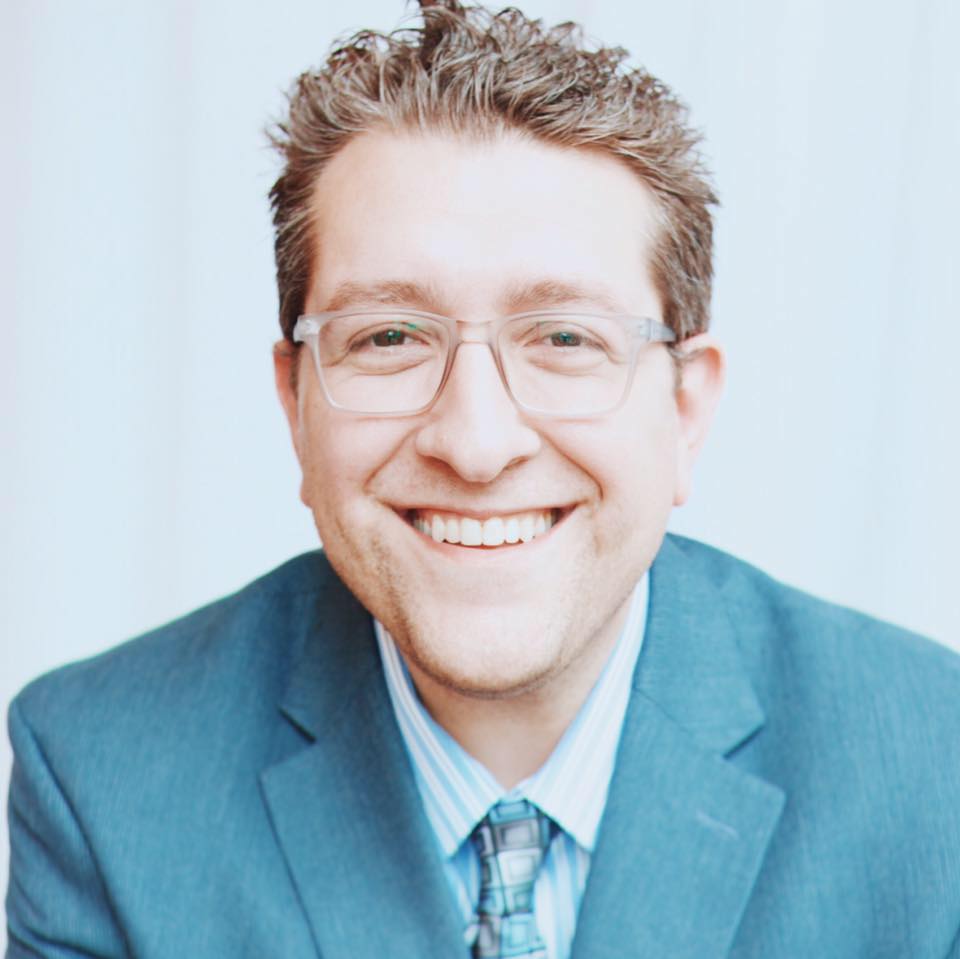 Billy Hallowell
Billy Hallowell has been working in journalism and media for more than a decade. His writings have appeared in Deseret News, TheBlaze, Human Events, Mediaite and on FoxNews.com, among other outlets. Hallowell has a B.A. in journalism and broadcasting from the College of Mount Saint Vincent in Riverdale, New York and an M.S. in social research from Hunter College in Manhattan, New York.