With all four "God's Not Dead" movies now streaming on Pure Flix, we wanted to share all our favorite inspirational moments from each of the four movies.
God's Not Dead
Freshman university student Josh Wheaton attends a philosophy class, where Professor Radisson requires all students to submit a signed statement stating "God is dead" and never existed. When Josh refuses because of his own beliefs, the professor challenges him to defend his position, which leads to a series of confrontational presentations between himself and the professor, with the class as jury.
Starring David A.R. White, Kevin Sorbo, Dean Cain, Shane Harper, Benjamin A. Onyango and others, this film made a record-breaking $20.6 million during it's theatrical run in 2014. It reinvigorated Christian entertainment and proved there was a demand for values-based movies and series.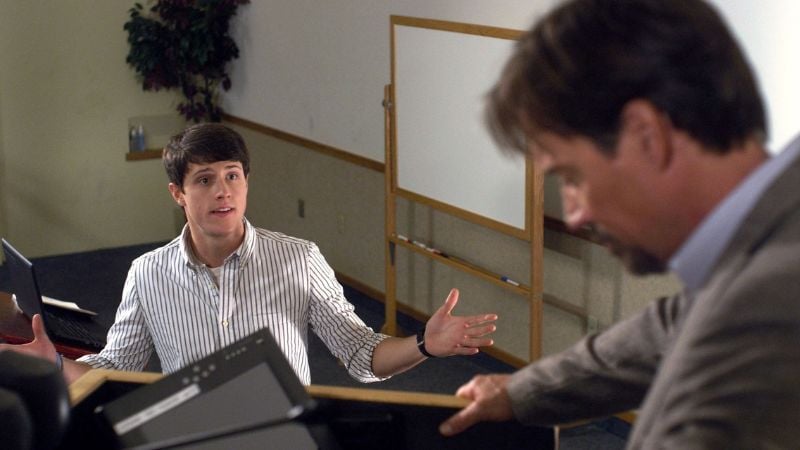 Photo Credit: Facebook
Here's some of our favorite quotes from the movie that share important lessons we can all remember:
"How can you hate someone if they don't exist?" Josh, played by Shane Harper, argues that when Professor Radisson, played by Kevin Sorbo, requires all students to proclaim "God is dead," he's taking away students' free will and choice to decide for themselves what they believe.
"For the wrong person, you'll never have any worth. But to the right person, you mean everything." Reverend Dave, played by David A.R. White, shares insight into understanding why some relationships in our life do not work out.
"Your sin is like a jail cell except that's nice and comfy. There doesn't seem to be reason to leave, but the door's wide open. 'Til one day time runs out." While visiting his ailing mother, Marc Shelley, played by Dean Cain, selfishly calls out the disparities between the success of his life and the hardships his mother is currently facing, including Alzheimer's. In response, his mother calls out that Marc's actions and comfort might be a bigger play of the devil's than he thinks.
Watch the original "God's Not Dead," currently streaming on Pure Flix. Not a member? Not a problem – start your 7-day free trial today!
READ ALSO: LOVED 'GOD'S NOT DEAD'? HERE'S WHAT TO WATCH NEXT!
God's Not Dead 2
The main character is high school history teacher Grace Wesley, played by Melissa Joan Hart. She gets into hot water when a student asks whether the nonviolent teachings of Mahatma Ghandi and Dr. Martin Luther King, Jr. parallel how Jesus dealt with His enemies. In Grace's response, she mentions the name of Jesus and quotes a verse from the Beatitudes. As a result, she is forced to defend her belief in court.
Starring Melissa Joan Hart, Jesse Metcalfe, David A.R. White, Benjamin A. Onyango and others, the sequel to the original "God's Not Dead" explored the impact of removing faith from schools.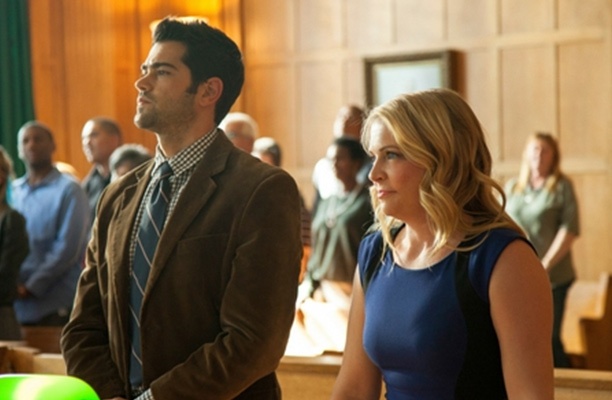 Here are three stirring quotes from the movie that hopefully will inspire you to remain steadfast in your faith in God in spite of any persecution and opposition you may face in these end-times.
"Prayer is the last thing we do, when it should be the first." This is what Grace's 81-year-old grandfather said to her before she runs into trouble with the school board. Prayer is the strongest force on earth when spoken and acted upon in agreement with God's will. Prayer changes things because God releases His supernatural power when He sees you taking strategic action by faith.
"I would rather stand up for Jesus and be judged by man than stand up for man and be judged by Jesus." This is what Grace said, and acted upon, when she refused to apologize for her response in class and for living out her faith. Even though the school board threatened to end her career, Grace did not let pressing external circumstances to cloud her faith in God. As a result, she prevailed and won her case.
During one of the toughest moments of the trial, Grace shared with her grandfather that when she prayed now, unlike other times, she felt as if Jesus was a million miles away. Her grandfather's response was breathtaking. He said to her, "You of all people should realize when you're going through something really hard, the teacher is always quiet during the test." These words gave Grace the inner fortitude she needed to endure and outlast persecution.


And don't forget to stream "God's Not Dead 2" right now on Pure Flix.
READ ALSO: 7 INSPIRATIONAL DAILY DEVOTIONALS TO GET YOU THROUGH THE WEEK
God's Not Dead: Light in the Darkness
A deadly fire rips through St. James Church, devastating the congregation and Reverend Dave. Adjoining Hadleigh University uses the tragedy to kick the congregation off-campus. The escalating controversy creates a dilemma for the small church — can Christians fight for their rights and be the light for Christ at the same time? Is God really good all the time? Where is God when bad things happen? Can Christ really heal the brokenhearted?
David A.R. White, Shane Harper, Benjamin A. Onyango reprise their roles from previous films and are joined by John Corbett, Jeanine Pirro, Samantha Boscarino and Tatum O'Neal as characters seek to be a light in dark times.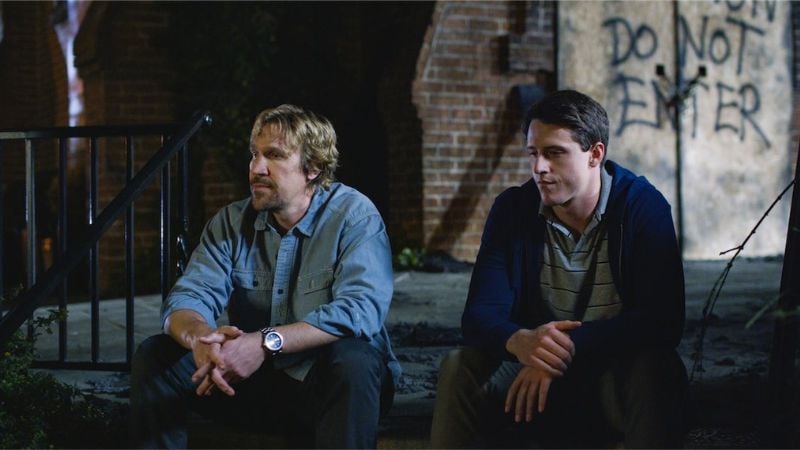 Here are some of our favorite thought-provoking quotes from the movie that will inspire you to deeply consider your faith and trust in God.
"No, it's not easy, but it's simple ... remember Luke 12:48? Seems like you're the one who's much of being asked of this time." In an effort to encourage Reverend Dave, Josh reminds him that "From everyone who has been given much, much will be demanded; and from the one who has been entrusted with much, much more will be asked." (Luke 12:48 NIV) The more we give our lives over to God, the more He calls us out to be stronger, more courageous and step outside our comfort zone.
"It's good to ask difficult questions. God can use it. He's not afraid of your uncertainty." Keaton shows Josh the text she got saying "God's not dead" which inspired her to attend Hadleigh. When she begins to doubt her faith, Josh reminds her of the story of John the Baptist and how his uncertainty while jailed led to the pursuit of the Truth.
"I'm willing to bet that God will handle the details. We can build something new, together." Reverend Dave addresses the protestors, asking them that instead of being divisive and arguing against one another, to stand united and start listening to each other, just as Jesus came and listened to His people and loved them all equally.
Stream "God's Not Dead: A Light In Darkness" on Pure Flix right now.
God's Not Dead: We the People
Freedom of choice and Christian liberties are at stake when Reverend Dave stands with homeschooling families in opposition to local government. Is your town next?
David A.R. White returns as Reverend Dave and is joined by Isaiah Washington, Antiono Sabato Jr., Francesca Battistelli, Judge Jeanine Pirro and William Forsythe in the "God's Not Dead" installment that brings a story ripped from real-life headlines about religious persecution and freedom of choice front and center.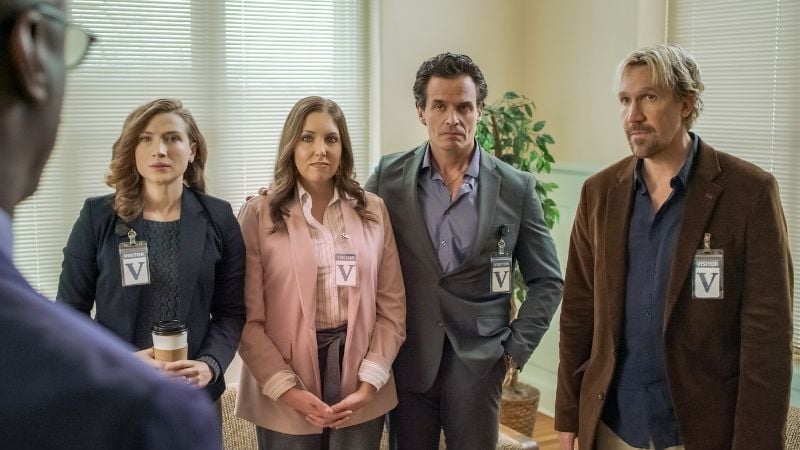 As Reverend Dave and members of his congregation confront Congress about the mandates they're facing, they make some convincing arguments that we can be inspired by:
"Do you know what the first food and beverage ever consumed on the surface of the moon was? ... Consecrated bread and wine." Mrs. Hays, played by Amanda Jaros, recites accounts of Christian faith witnessed by the world during one of the largest events in modern history when Buzz Aldren, who was an elder of his church, landed on the moon. These powerful anecdotes show how interwoven the Christian religion is within the history of the United States.
"Truth is absolute. A transcendent thing not of this world, something they don't have the power to change." Reverend Dave proudly proclaims that God has a monopoly on the truth. As Christians, we believe in absolute truth, meaning that God alone tells us what is right and what is wrong.
"Maybe in order to understand how precious and fragile freedom really is, maybe you have to lose it.'" In Reverend Dave's closing argument, he said that freedom is one of the pillars the United States was built on and is not always guaranteed to every human in every country.
Stream "God's Not Dead: We The People" on Pure Flix right now.

Be on the lookout for some very important and special announcements regarding the "God's Not Dead" franchise soon!
Want to continue being inspired? Download this Inspirational Movie Guide filled with film overviews, trivia, and fun facts that will inspire your faith!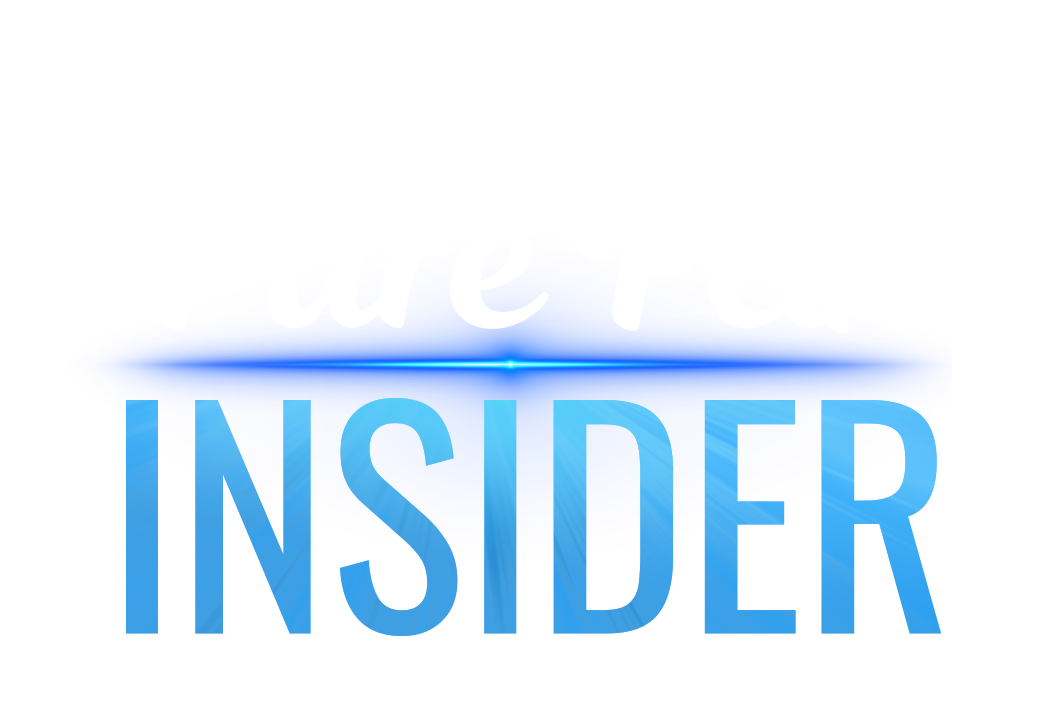 Pure Flix Editors
PureFlix.com is an online streaming service providing you and your family with clean and uplifting entertainment options. Here on Pure Flix Insider, you'll find articles on faith, parenting, and entertainment news. For more information, check out PureFlix.com and sign up for a free week trial.