For the cast and crew of the Pure Flix Original movie "Nothing Is Impossible," the phrase is more than just a film title. It's a way of life with God.
Actor David A.R. White and writer Tommy Blaze started writing the script in 2015. After going through 12 versions of the script, they had it nailed down. Yet, they still weren't able to put it into production. Blaze describes the project as just "sitting on my shelf collecting dust."
But when Blaze was in Knoxville, Tennesse working on another project, he discovered just what he needed: an NBA basketball arena to serve as the backdrop for "Nothing Is Impossible."
Within mere months the movie began to come together and the cast and crew started rolling.
WATCH NOW: TRAILER FOR THE NEW PURE FLIX ORIGINAL 'NOTHING IS IMPOSSIBLE' IS HERE
"We filmed 'Nothing Is Impossible' in Knoxville and drew inspiration from the city's heart and its citizens' determination," David A.R. White said. "We're back to premiere the movie in this dynamic city and celebrate the film's story of faith, love, and second chances with the same group who made this movie's production possible."
The cast and crew all agree the biggest blessing of the movie was filming in Knoxville and showing off the beautiful town. They all appreciated how welcoming the city was and in turn, the city showed their appreciation for the movie, as well. So much so, that Knoxville Mayor Indya Kincannon and Knox County Mayor Glenn Jacobs officially proclaimed September 29, 2022, the day of the movie's premiere in the city, as "Nothing Is Impossible Day."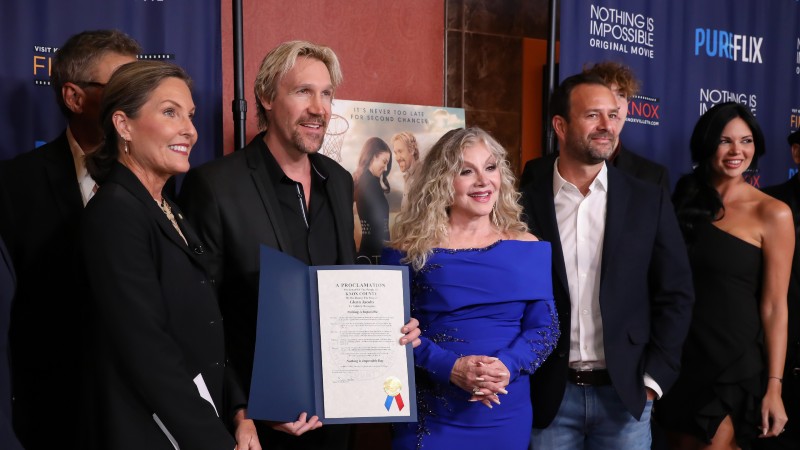 Cast and crew receiving the proclamation of "Nothing Is Impossible" day in the city of Knoxville.
"'Nothing Is Impossible' is a movie about transformation, faith, love, and a belief in something greater – attributes that citizens of Knox County live out on a daily basis," the city stated.
And indeed, this movie demonstrates those attributes and more. "Nothing Is Impossible" gives audiences a center-court seat to a journey of transformation as Scott Beck gets a second chance at life and love. Can he let go of past pains and open himself to God's purpose? Or will new challenges keep him from the future he always hoped for?
"When the audience watches it, they're going to lose the fact that they're watching a movie and they're going to relate to their own version of this story. Finding love for the second time, pursuing your dream against all odds, and of course as you learn from the movie, nothing is impossible," director Matt Shapira said.
Nadia Bjorlin, Harry Lennix, Steven Bauer, Robert Amaya, Stella Parton, Vincent De Paul and Ethan White joined the cast. Former NBA player Marcus Haislip adds some real-life basketball trick shots as well.
LOOKING FOR MORE INSPIRATION? SIGN UP FOR THE PURE FLIX INSIDER EMAIL NEWSLETTER
Beck is played by David A.R. White, who had to prepare for this role in an entirely different way than any other of his roles. As Beck was an NBA hopeful, White had to train and hone his basketball skills. Something that, at the beginning of his training, may have seemed impossible.
"I didn't know physically if I'd be able to do it to be honest," White admits. "It wasn't without its challenges to say the least."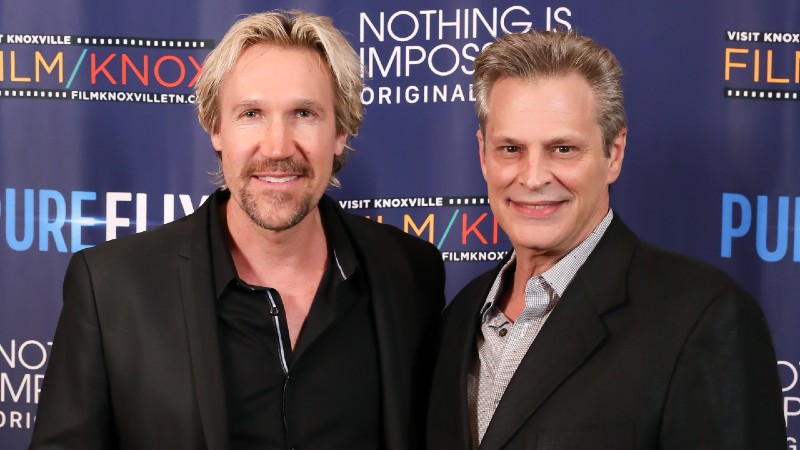 David A.R. White and writer of "Nothing Is Impossible," Tommy Blaze.
But with the support and encouragement of the cast and crew and director, White successfully pulled off the basketball scenes that were needed for this film, making the statement "nothing is impossible" come to life even on set.
This movie might have been an underdog from the very beginning, as it took years to finally come to life, but the cast and crew hope it inspires its audience to pursue their dreams, reach for the stars and trust God's plan for your life in everything.
"Never give up," White said, "Whatever you're going through, whatever you're up against, we still have to get out of bed every day. Hopefully you bend the knee before the Lord every day and say, 'Use us, take my life and do with it what you will.' In the process of that, He gives us the strength to continue on and ultimately nothing is impossible through Him."
Watch the new Pure Flix Original Movie "Nothing Is Impossible" exclusively on Pure Flix October 6!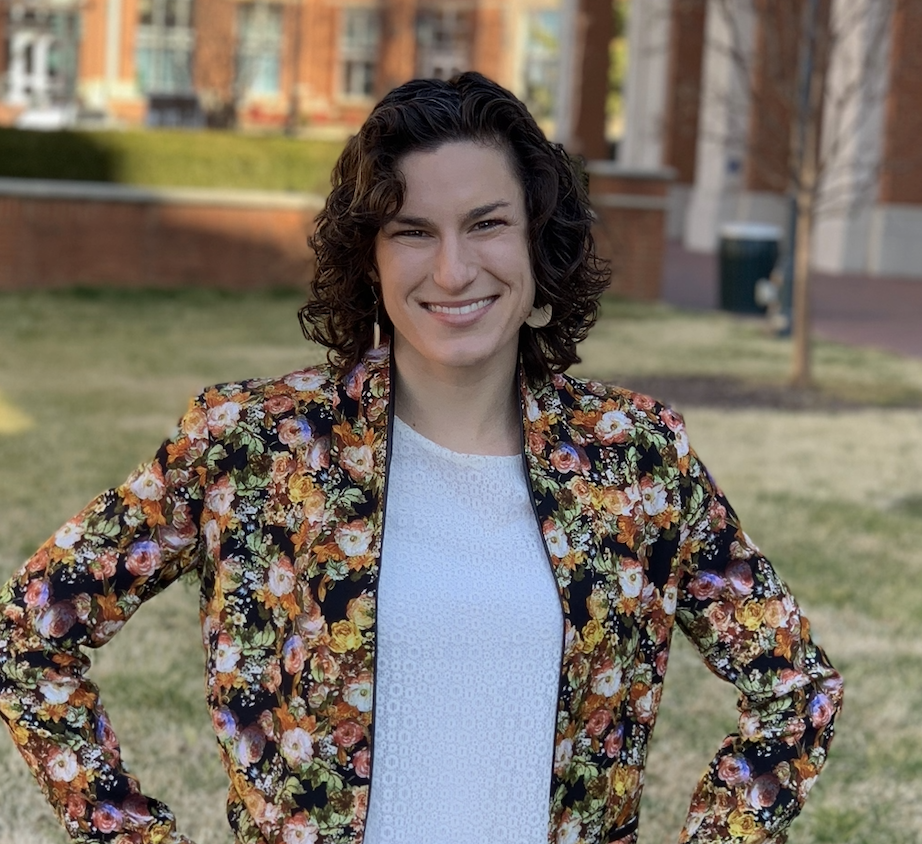 Marissa Zimmet
I was born and raised just across the bay from Tampa, Florida (Go, Lightning!) and attended college at ECU in Greenville, North Carolina. I am a devout Catholic and am active in my parish in Charlotte, North Carolina. Outside of work, I love to run, hike, watch movies and hockey, and spend time with my dog, Rose, and my cat, Toasty, who are both rescues.