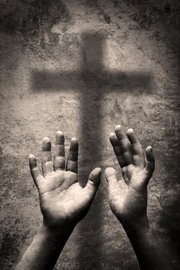 A new report from a U.S. organization finds that Muslim nations are the most dangerous places for Christians to live because of continued persecution.
According to the Open Doors World Watch List report, North Korea was ranked number one as the worse place in terms of Christian persecution, but it's the only non-Muslim country in the top 10. The second to ninth spots are occupied by countries where Islam is the dominant religion.
These include Libya, Iran, Sudan, Somalia, Pakistan, Syria, Afghanistan, Eritrea and Iraq, according to the group and the Gospel Herald. "Aside from the well-known groups such as ISIS, other terrorist groups like al-Shabaab and Boko Haram have been identified as the leading culprits behind the abuse, torture, exploitation and killings of Christians."
The non-profit group, which seeks to help persecuted Christians around the world, notes that 2015 and 2016 "have been the worst years for Christians."
Mercifully, the U.S. did not make the World Watch List, even though our religious freedoms are constantly under attack. Mexico (#40) was the only country from North America identified. The report states: "Organized corruption and crime affects all Christian denominations, but particularly those Christians who actively engage in social transformation and therefore constitute a threat…"
It's clear that our brothers and sisters in Mexico and these other nations need our prayers. 1 Corinthians 12:26 says that "we are one body. If one part suffers, every part suffers with it; if one part is honored, every part rejoices with it."
"The level of exclusion, discrimination and violence against Christians is unprecedented, spreading and intensifying," David Curry, the president of Open Doors said in a statement. "The persecution of Christians is a lead indicator of when countries are beginning to tip into chaos."
Each month, according to Open Doors, an average of 322 Christians are killed in different places for practicing or upholding their faith while 214 religious structures, including churches, are destroyed. Aside from these, 722 cases of violence against Christians are reported each month.
As Christians we can call upon Ephesians 6:18, "Praying always with all prayer and supplication in the Spirit, and watching thereunto with all perseverance and supplication for all saints".
Become a member of the Pure Flix Digital Streaming Service today.
and start enjoying thousands of Christian and family-friendly movies, TV shows, and educational programming online anytime, from virtually anywhere, on any device, FREE for 30 Days.
Dave Migdal
Dave Migdal is the Vice President of Communications and Cause Marketing of Pure Flix Digital based in Southern California. He began working with the division shortly after its launch and is dedicated to helping Pure Flix get its message out clearly, effectively and with impact.
After graduating with BS in Journalism from the University of Colorado, Dave began his career as a newspaper reporter. He worked for such publications as the Denver Post and San Antonio Light covering pro and college sports, business and technology.
He pivoted to public relations and corporate communications after a successful run in the newspaper business, joining Sony Electronics to help the company launch ground-breaking technologies and products, including everything from DVD to Internet TV. He also played an instrumental role in creating alliances with Sony Pictures and Sony Music, bringing the three divisions together to form a powerful, unified marketing entity.
Dave started in his own PR/communications company in 2011 and helped companies—ranging in size from start-ups to multi-nationals—reach their potential with a proven mix of PR and perseverance.
A pro basketball fan for 40+ years, he spends his free time with his family at the beach (whenever a game's not being televised).