When choosing who to follow on social media, we know there are tons of options. It can feel overwhelming to decide who to follow in order to ensure good, wholesome content for your family. We've gathered some of our favorite social media content creators that we know will add encouragement, positivity and hope to your daily feeds.
WANT MORE INSPIRATION? SIGN UP FOR THE PURE FLIX INSIDER EMAIL NEWSLETTER TODAY!
Missy Robertson
Missy Robertson is the wife of Jase Robertson and both starred in the hit reality TV series "Duck Dynasty." A mother of four, Missy shares her journey of faith in God through motherhood and family life while living in West Monroe, Louisiana. She shares God's encouragement, the call for humility and virtue and gratitude for God's gifts in her life with her followers.
Follow Missy on Twitter to be inspired by her example of living joyfully for our Lord.
Even Jesus needed time away to recharge. Miss Merris just pushed my reset button.

"I am still confident of this: I will see the goodness of the Lord in the land of the living. Wait for the Lord; be strong and take heart and wait for the Lord." Psalm 27:13-14 pic.twitter.com/W64jlqMZUL

— Missy Robertson (@MissyDuckWife) July 18, 2022
Sandi Patty
Sandi Patty is a Gospel Hall of Famer and the most awarded female vocalist in contemporary Christian music history. Along with her husband, Don, Sandi hosts Facebook Live streams called "Sunsets with Dan and Cindi." Born out of the pandemic, Sandi hopes "Sunsets with Dan and Cindi" provides encouragement and connection with like-minded Boomers.
Watch Sandi and her husband on Facebook – we hear they even do giveaways!
Nicole Lela Green
Nicole shares all things faith, family and lifestyle with her YouTube videos. Nicole lives in Chicago with her husband, son Jaco and is expecting a baby girl this year. She shares all things motherhood and minimalism.
"Shoutout to JESUS since he's the center of our lives and because of Him, I can live in freedom and peace every day as I continue to share my faith, family + lifestyle with all of you," Nicole says.
Tune in every Friday for Nicole's newest video on her YouTube.
Leeann and Michelle of Top Knot Comedy
If you love to laugh and geek out on clean, fun sketch and parody comedy, then follow Leeann and Michelle of Top Knot Comedy. Based in Phoenix, Arizona, these light-hearted mothers don't hold back in their love for Joanna Gaines, the enneagram, and Hobby Lobby.
Get your laugh on with Leeann and Michelle on Facebook.
Amy Darley
For all things home decor, organizing, and cleaning inspiration Amy Darley and her family, known as Team Darley, is your destination. Amy shares her favorite home products and methods for doing it all around your home while keeping it affordable.
Check out Amy Darley's videos on YouTube for home and family tips and tricks.
Kait Warman
Navigating the dating world, especially as a Christian, can be tough in this day and age. Kait is the host of the Heart of Dating podcast, author of "Thank You for Rejecting Me," and dating coach. She shares tips, prayers, and encouragement for Christian singles while also sharing her own journey to finding her spouse.
Pray for your future spouse with Kait on her Instagram.
Bonus: Viral Christian TikTok Content
Hailey Julia
Christians should be able to laugh at ourselves, and Hailey Julia's short TikTok videos and sketches do just that. In various scenarios, Hailey shows what the Christian response to various daily life scenarios looks like - while catching a laugh or two in the process.
Join Hailey live every Friday for Bible Study or watch her viral videos on TikTok.
Annie D'Amico
"Pastor's Wife - Married Life" Annie D'Amico shares a peek into the lifestyle of a pastor's wife on TikTok. Annie shares marriage tips, behind-the-scenes into her husband's work as a pastor and much more.
Follow Annie on TikTok to follow her family's ministry.
The Cordle Family
Marriage isn't all fun and games, but Devon and Hunter sure do make it look that way! With "All glory to God," their viral videos include pranks pulled on their spouse (each other), parenting comedy and all things Southern.
Bring some merriment to your feed and follow The Cordle Family on TikTok.
That's a wrap on our list of social content creators that we enjoy! We hope you're able to find a community that blesses you, connects you and brings you joy in the social media sphere. And don't forget to follow Pure Flix on Facebook, Instagram, Twitter or TikTok.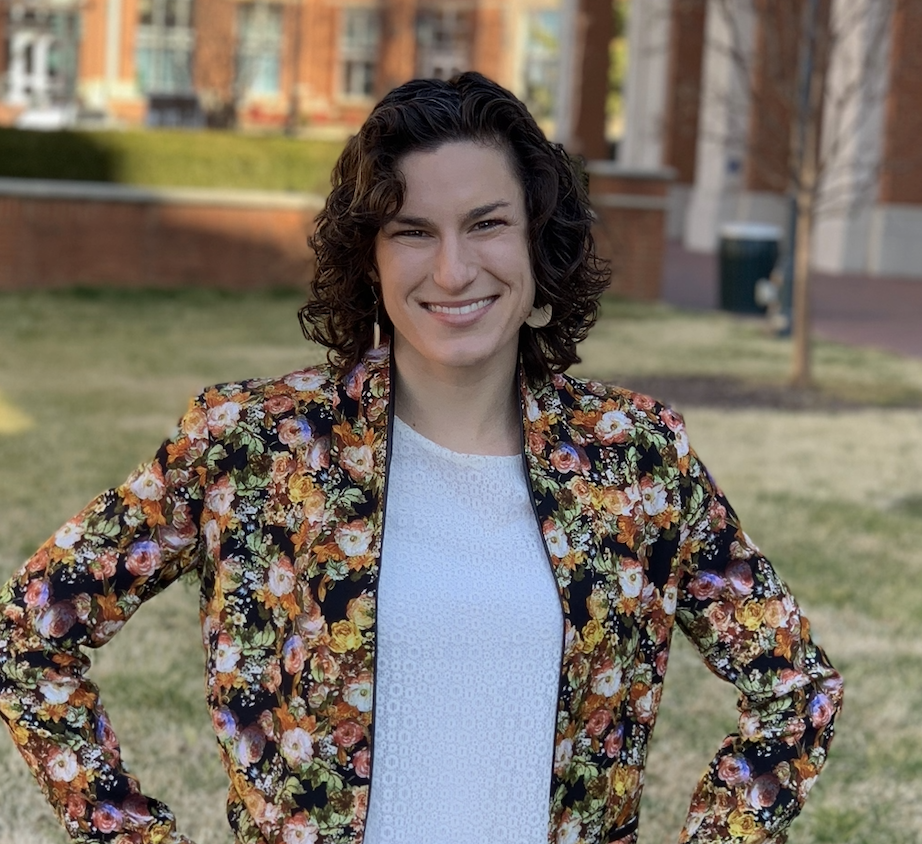 Marissa Zimmet
I was born and raised just across the bay from Tampa, Florida (Go, Lightning!) and attended college at ECU in Greenville, North Carolina. I am a devout Catholic and am active in my parish in Charlotte, North Carolina. Outside of work, I love to run, hike, watch movies and hockey, and spend time with my dog, Rose, and my cat, Toasty, who are both rescues.