AFFIRM's newest original "Live+Local," created and directed by Dan Merchant, is coming exclusively to Pure Flix July 7, 2022. "Live+Local" stars Dave Coulier as Tommy and Emily Pendergast as Tina who both cohost a local morning radio show on the Christian radio station K-HUGG.
As Tommy and Tina (known as TnT in the series) navigate the ups and downs of the radio industry, they interview some well-known special guests along the way.
WATCH NOW: See the trailer for "Live+Local" right now! Here's the synopsis: Watch what happens when a veteran radio host and his cohost have to navigate the ups and downs of the radio industry all while trying to trust their new program director. Get ready to laugh and be inspired!
To make sure you're up to speed on the guest appearances on "Live+Local," we've put together this list so you know just who to watch for:
Live+Local Cast
Dave Coulier
Dave Coulier describes his character Tommy as the "little bit cankerous, a little bit of a curmudgeon" radio veteran who has a big heart. Coulier is best known for his signature bit "cut it out" as Uncle Joey on "Full House" and the spinoff "Fuller House." He continues to stay close to the original cast members, including Candace Cameron Bure. Coulier has recently opened up about his past struggles with alcoholism and drug abuse on Instagram and how he got through the recent loss of Bob Saget and his father during his sobriety journey.
Emily Pendergast
Emily Pendergast stars as Tina, "a people pleaser" and second-in-command to Tommy. Emily describes her character as someone who "can be a force, can connect to people and be really kind. Emily is a main company member and teacher in The Groundlings improv company based in Los Angeles, California. Emily is also known as Beth Ryan on the final season of "Veep" and Nora on "We're Doing Good." It was recently announced she will also star in the modern workplace comedy, "Out of Office," alongside Ken Jeong, Leslie Jones and Jay Pharoah.
Live+Local Guest Stars
Danny Ray
Danny Ray is a world-renowned magician, keynote speaker and author. Danny holds a Master's in Divinity Theology, has 25 years of ministry experience and has written two books: "Magnificent Mark" and "No, I Can't Make Your Wife Disappear." His shows will not only leave you in a state of awe over the tricks and magic he performs but also inspired by a powerful, Bible-based message.
Leanne Morgan
Leanne Morgan is not your average southern suburban mom. She is a comedian who has appeared on ABC's "The View," Nick at Nite's "Funniest Mom" and toured with the Southern Fried Chicks as well as Pure Flix Comedy All-Stars. Her popular stand-up special, "So Yummy," has reached over 50 million views on YouTube.
John Cooper
John Cooper is the lead vocalist, bassist and songwriter/producer for the Grammy-nominated American Christian rock band Skillet. Between selling out arenas on four continents, Cooper has found time to launch his own podcast, COOPER STUFF PODCAST, a beard care line with Hawk & Hatchett and partnered with Z2 COMICS to create Skillet's Graphic Novels, EDEN and EDEN II. Cooper's newest book, "Awake & Alive to Truth," is out now.
READ ALSO: 'IT'S SUPERNATURAL': SKILLET'S JOHN COOPER ON THE POWER OF MUSIC
Colton Dixon
Musician Colton Dixon was voted fan favorite and made it to the top seven on Season 11 of "American Idol." Colton Dixon debuted his first album, "A Messenger," and set the record for biggest first-week sales by a new solo Christian act. Colton's newest single, "Build A Boat," is out now:
Anna Lind Thomas
Anna Lind Thomas is a writer known for her viral humor essays about motherhood and womanhood. Anna hosts the "It's Not That Serious Podcast" about hilarious and faith-filled moments that she hopes inspires others to enjoy life more fully, regardless of whatever may be going on. She and her sister, Jenny Peyton, host the Jenny and Anna Bake show, both on YouTube and Instagram. Join them for Baking Day, where they meal prep for the week or order Anna's newest book, "I'm Not Ready For This", out now.
Anthem Lights
American Christian rock band, Anthem Lights, is known for its covers and mashups of hit songs – including Josh Groban's hit "You Raise Me Up" – and have released six albums. All four members (Spencer Kane, Joey Stamper, Caleb Grimm and Chad Graham) also star in the AFFIRM Original and Pure Flix exclusive animated series, "A Show About Anthem Lights."
Whitney Miller
Chef, cookbook author, recipe and menu developer, food stylist and food judge, Whitney Miller is the Season 1 winner of Fox's reality cooking show, "Masterchef." She has appeared on "Good Morning America" and has cooked for celebrities including Chip and Joanna Gaines, "Duck Dynasty's" Jase and Missy Robertson, Tim Tebow and Chris Tomlin. Currently, Whitney is following her pastry dreams with her cookie company, Whitney's Cookies.
Dustin Nickerson
Dustin Nickerson's debut stand-up comedy special, "OVERWHELMED" was rated one of the highest Amazon Prime comedy specials and streamed over 155,000 times on YouTube. Dustin has appeared on Comedy Central, Hulu, Fox and Netflix alongside Kevin Hart. Dustin and his wife Melissa talk about all things family, marriage, kids and relationships on their podcast, "Don't Make Me Come Back There."
Jeff Allen
Comedian Jeff Allen is an atheist turned Christian and is regarded as one of the clean comedians working today. His humor centers on marriage, living with teenagers and everyday family life that anyone can relate to. Jeff Allen also hosts Pure Flix's Comedy All-Star Special.
Dallas Jenkins
Dallas Jenkins is the creator and director of the hit TV series, "The Chosen", the first-ever multi-season series about the life of Christ. The entire series is the most crowdfunded media project in history and has just started filming its third season. You can stream season one on Pure Flix today!
READ ALSO: 'PEOPLE ARE RESPONDING TO WHAT GOD IS SAYING': STREAM THE RECORD-BREAKING 'CHRISTMAS WITH THE CHOSEN' ON PURE FLIX
Which guest star are you most excited to see? Be sure to catch them all and stream "Live+Local" starting July 7th, available only on Pure Flix.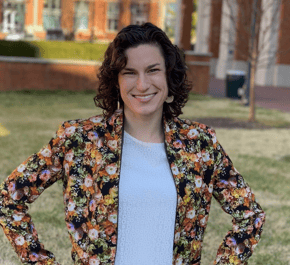 Marissa Zimmet
I was born and raised just across the bay from Tampa, Florida (Go, Lightning!) and attended college at ECU in Greenville, North Carolina. I am a devout Catholic and am active in my parish in Charlotte, North Carolina. Outside of work, I love to run, hike, watch movies and hockey, and spend time with my dog, Rose, and my cat, Toasty, who are both rescues.