Though Lent is primarily observed in the Anglican, Eastern Orthodox, Lutheran, Methodist and Roman Catholic churches, it's a season that all Christians can use to prepare their hearts for Easter. The season of Lent is rich with history and tradition. Here are some key points and some further reading that will help you live the season to its fullest.
How Long Is Lent? And Lent Meaning?
First, let's start with a few basics on Lent. How long is Lent and what is the meaning behind Lent?
According to GotQuestions.org, Lent is a "period of fasting, moderation and self-denial." Essentially, it is 40 days or "six weeks of self-discipline."
Self-discipline, or self-control, is one of the Fruits of the Spirit as described in Galatians 5:22-23 (NIV):
But the fruit of the Spirit is love, joy, peace, forbearance, kindness, goodness, faithfulness, gentleness and self-control. Against such things there is no law.
FREE DOWNLOAD: CHRISITAN MOVIES THAT TEACH THE FRUIT OF THE SPIRIT DEVOTIONAL
As GotQuestions.org explains, there is nothing wrong with taking time to focus on Jesus' sacrifice to save us from our own sin, but be careful to not boast about your sacrifice.
The Significance of 40 Days
Lent begins on Ash Wednesday and ends on the evening of Holy Thursday, or the Thursday before Easter. Lent lasts for 40 days to commemorate the 40 days that Jesus spent fasting in the desert, before beginning His public ministry.
In addition to the Lord's time in the desert, the timeframe of 40 days is found repeatedly throughout the Bible, including, Moses' 40 days on Mount Sinai with God (Exodus 24:18), Elijah's 40 days of walking to Mount Horeb (1 Kings 19:8), the 40 days of rain that God sent during the flood of Noah (Genesis 7:4), the 40 years that the Hebrew people wandered in the desert on their way to the Promised Land (Numbers 13:33) and the 40-day warning that Jonah gave to the city of Nineveh to repent or their city would be destroyed (Jonah 3).
READ ALSO: 40 DAYS AND 40 NIGHTS – THE SIGNIFICANCE OF 40 IN THE BIBLE
While Lent does last for 40 days, there are actually 46 days between Ash Wednesday and Easter. This is so that Christians are not required to fast on the Sundays during Lent, since Sunday is always a day to celebrate Christ's resurrection.
Lent Traditions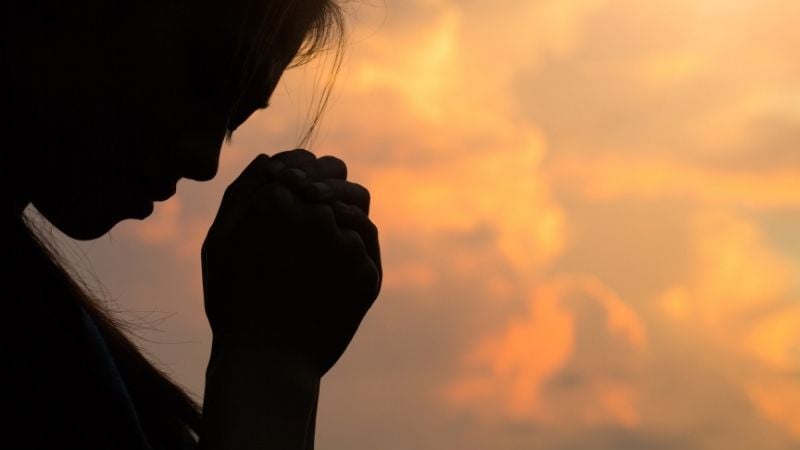 While fasting is one of its most popular characteristics, Lent is traditionally thought to have three equal customs or themes: fasting, prayer, and almsgiving. In addition to giving up your favorite dessert, Lent also calls us to deepen our prayer life and give our time, talents, and monetary goods to those that are less fortunate.
Lent Fasting
The act of fasting is a theme throughout the Bible and was often done before believers made important decisions, according to GotQuestions.org. Here's more:
"Too often, the focus of fasting is on the lack of food. Instead, the purpose of fasting should be to take your eyes off the things of this world to focus completely on God. Fasting is a way to demonstrate to God, and to ourselves, that we are serious about our relationship with Him. Fasting helps us gain a new perspective and a renewed reliance upon God."
While Christians aren't called to fast, it is one way to increase your dependence on Jesus as we prepare our hearts to celebrate His sacrifice on Good Friday and His resurrection on Easter Sunday. It all goes back to the practice of self-control:
Do not deprive each other except perhaps by mutual consent and for a time, so that you may devote yourselves to prayer. Then come together again so that Satan will not tempt you because of your lack of self-control. – 1 Corinthians 7:5 (NIV)
Lent Prayer
Lent is a time for all Christians to deepen their prayer life. No matter your denomination, we could all use the reminder to spend more time with the Lord in prayer. Make a commitment to spend more time in prayer this Lent and draw nearer to God before celebrating the resurrection of Jesus at Easter.
READ ALSO: 4 ASH WEDNESDAY PRAYERS FOR REPENTANCE, FORGIVENESS AND HOPE
Lent Almsgiving
Almsgiving is an act of charity for those in need and, according to GotQuestions.org, is a long-standing tradition in the Chrisitan faith. While most people associate almsgiving with a monetary donation, it can go beyond that. This is beautifully depicted in Acts 3 when a disabled man asks Peter and John for money. They didn't have any money to offer the man, so they healed him instead:
Then Peter said, "Silver or gold I do not have, but what I do have I give you. In the name of Jesus Christ of Nazareth, walk." Taking him by the right hand, he helped him up, and instantly the man's feet and ankles became strong. He jumped to his feet and began to walk. Then he went with them into the temple courts, walking and jumping, and praising God.
This Lent, make a list of ways you can contribute to your community and find ways to volunteer and spend time helping your neighbors in need.
Movies to Watch: Prepare for Lent & Easter
The Passion of the Christ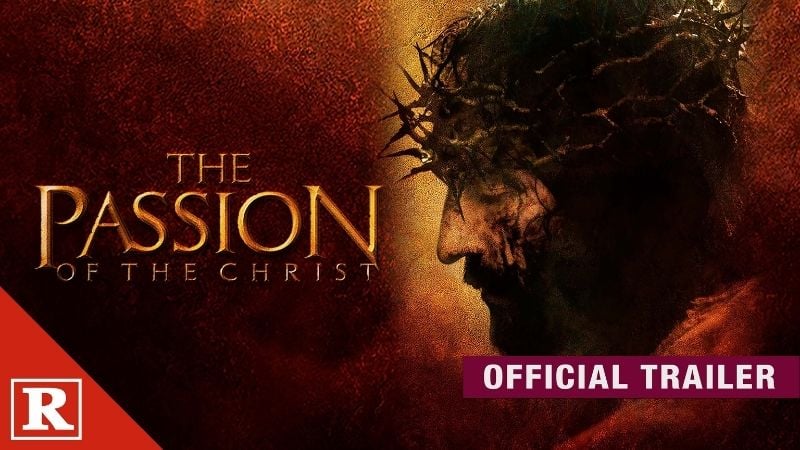 A realistic depiction of the final 12 hours of Jesus Christ's sacrificial crucifixion in Jerusalem.**NOT MODIFIED For Family Viewing** - NOT FOR CHILDREN UNDER 17.
Stream "The Passion of the Christ" for a limited time only by becoming a Pure Flix member.
A.D. The Bible Continues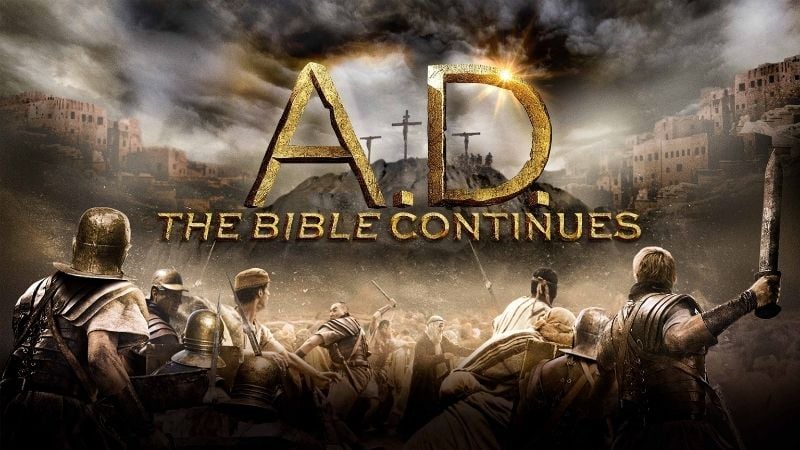 Shows the complete message of Christ and the transformation of Saul to Paul and how the high priest of Judea does not believe in what has taken place after the Crucifixion of Christ. Parental Warning: Intense Scenes.
Stream "A.D. The Bible Continues" by becoming a Pure Flix member.
The Penitent Thief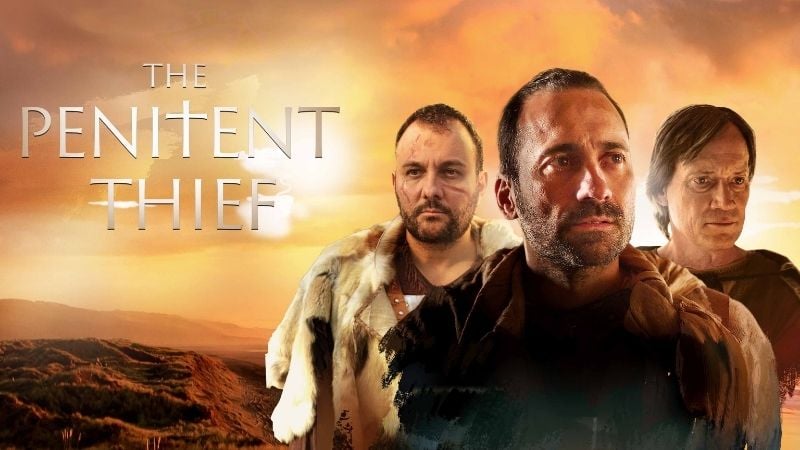 MODIFIED FOR FAMILY VIEWING - The story of the two unnamed men who were crucified alongside Jesus and how they came to be beside him on the cross that fateful day.
Stream "The Penitent Thief" by becoming a Pure Flix member.
The Messiah: A Brickfilm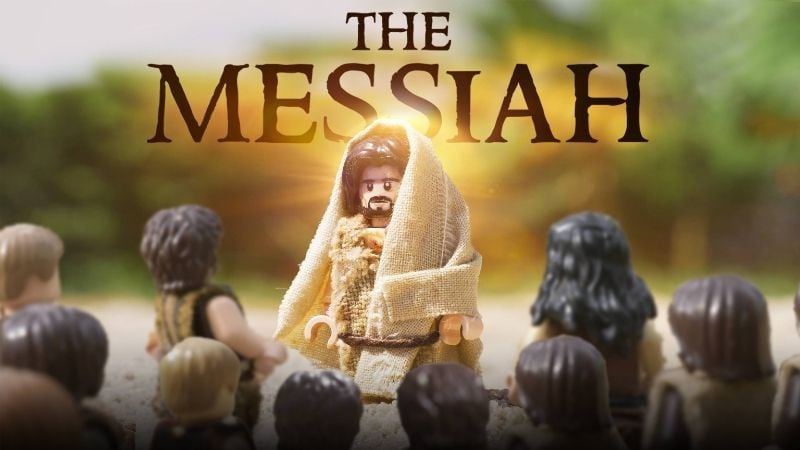 The Messiah powerfully portrays the final hours of Jesus' life through the eyes of LEGO® characters, from the moving display of His heart at the Last Supper to the redeeming hope of His resurrection.
Stream "The Messiah: A Brickfilm" by becoming a Pure Flix member.
The Passion: A Brickfilm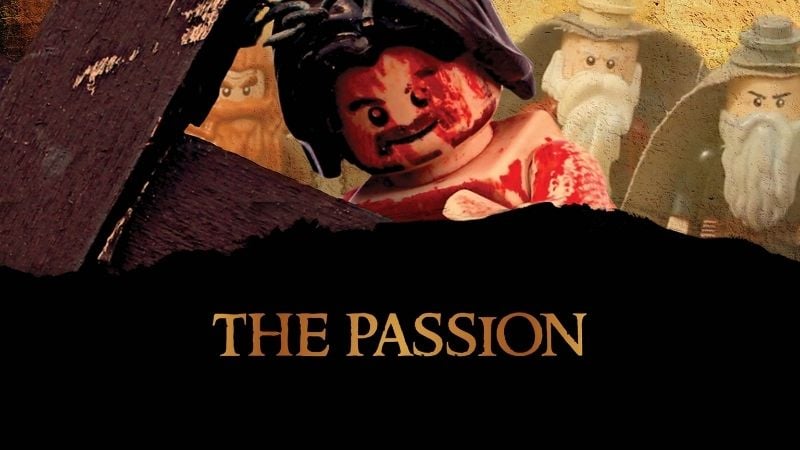 The Passion: A Brickfilm accurately portrays the story of Jesus' death and resurrection through the eyes of LEGO® characters.
Stream "The Passion: A Brickfilm" by becoming a Pure Flix member.
Happy Easter season! Don't forget to download your FREE Pure Flix Chrisitan Movies That Teach The Fruit of The Spirit or sign up to become a Pure Flix member today. You'll get access to thousands of God-honoring and family-friendly movies and shows!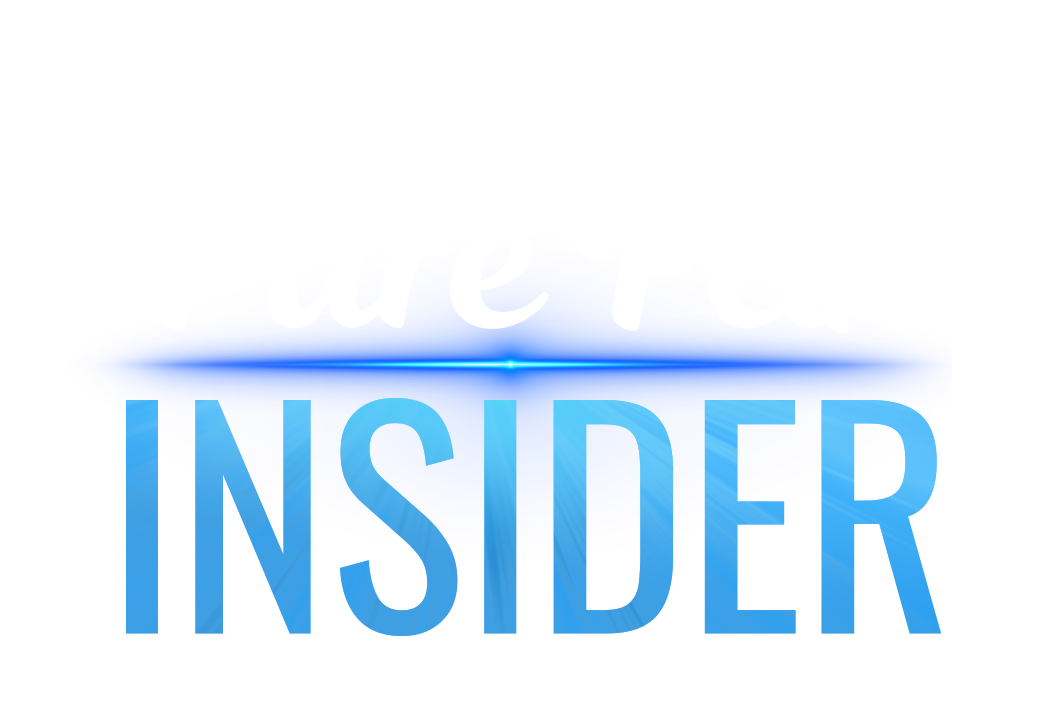 Pure Flix Editors
PureFlix.com is an online streaming service providing you and your family with clean and uplifting entertainment options. Here on Pure Flix Insider, you'll find articles on faith, parenting, and entertainment news. For more information, check out PureFlix.com and sign up for a free week trial.