Actress Kristy Swanson has spent decades working in Hollywood, starring in many films and movies.
But in recent years, Swanson, 52, has turned her attention to more faith and family-friendly projects, including her latest TV show, "Sons of Thunder: Redemption."
WANT MORE INSPIRATION? SIGN UP FOR THE PURE FLIX INSIDER EMAIL NEWSLETTER TODAY!
A Pure Flix drama about second chances, "Sons of Thunder: Redemption" focuses on Jacob, a former biker gang member who leaves prison a changed man. He goes on a journey to find his ex-fiancée, who works on a ranch and reconciles — all while fighting the demons he has desperately tried to leave behind.
"I have a big place in my heart for the character who I play … Linda," she said. "She owns this ranch."
Swanson's character navigates potentially losing the ranch, among other heartbreaks, as she and fellow characters seek second chances and forgiveness.
"Sons of Thunder: Redemption" is the latest in Swanson's long and sweeping career, which includes movies like "Buffy the Vampire Slayer" and "Ferris Bueller's Day Off." Another recent film — "Courting Mom and Dad" — is a faith-based movie about overcoming marital woes.
Listen to Swanson detail her journey into Hollywood and her latest faith-based content:
Read the rest of the story on Faithwire.
Don't miss Swanson in the new show "Sons of Thunder: Redemption." The entire series is available to binge right now on Pure Flix – become a member and get access to thousands of God-honoring movies and shows today. Here's the show's synopsis: After being released from prison, a former biker gang member tracks down his ex-fiancé at a ranch on the brink of foreclosure to reconcile, but the biker gang that he betrayed isn't far behind him.
And don't miss the Pure Flix Podcast special after show, "Talking Thunder," where hosts Billy Hallowell and Lucas Miles break down each episode!
Other Must-Read Stories: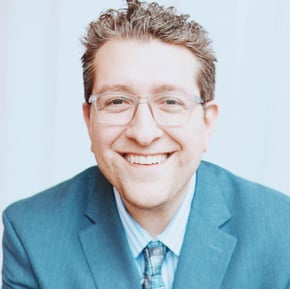 Billy Hallowell
Billy Hallowell has been working in journalism and media for more than a decade. His writings have appeared in Deseret News, TheBlaze, Human Events, Mediaite and on FoxNews.com, among other outlets. Hallowell has a B.A. in journalism and broadcasting from the College of Mount Saint Vincent in Riverdale, New York and an M.S. in social research from Hunter College in Manhattan, New York.