Christian novelist Karen Kingsbury has become a household name, as her novels have climbed to the top of the New York Times bestseller list. With her novel "A Thousand Tomorrows" becoming Pure Flix's newest exclusive and AFFIRM Originals series, we've also become some of her biggest fans. If you're just starting to discover the plethora of books by the author, we're bringing you a list of additional Karen Kingsbury books to foster the fandom.
WATCH NOW: THE TRAILER FOR 'A THOUSAND TOMORROWS' IS NOW AVAILABLE! Here's the synopsis: From #1 New York Times best-selling author Karen Kingsbury, only God knows how many tomorrows we have left. In the dangerous and competitive rodeo world, how will Cody and Ali make the most of their time together?
Karen Kingsbury's Own Faith Journey
Before we dive into a long list of her works, we wanted to share more about how faith impacted Karen's life personally. Growing up in a loving household, Kingsbury and her family didn't attend church, nor did she read the Bible.
Things changed for Kingsbury when she met a man who asked to bring a Bible and read it together on a date. As this pattern continued, Kingsbury was unsure what to think.
"I was like, really, this is just exhausting … I felt uneasy," she said, now realizing this awkwardness was movements of the Holy Spirit. "After three months, we had this big fight about it."
The fight ended with his Bible ending up on the ground, the binding split down the middle. Kingsbury resolved that she didn't need this man nor his Bible to prove that her way of life wasn't right. So she bought herself a Bible to prove him wrong.
WANT MORE FAITH & ENTERTAINMENT? SIGN UP FOR THE PURE FLIX INSIDER EMAIL NEWSLETTER
Unfortunately, reading the Bible did the exact opposite of what she intended. Instead, the Holy Spirit pierced her heart and she clung to the words she was reading.
"I began to read, and it was speaking straight to my heart," she explained. "And I could hear God say, 'Karen, you have a choice. This is a crossroads in your life. You can either hold onto your man-made ways, and you can fall apart with them, or you can grab onto my word and never let go.'"
Kingsbury gave her life to the Lord at that moment and went back to the man who introduced her to the Bible, who forgave her. The rest, well, is like an ending to one of Kingsbury's own novels.
"We've been married 35 years and Jesus is everything to us," she said. "And our life and our worldview and our storytelling and everything we do is anchored on His Word."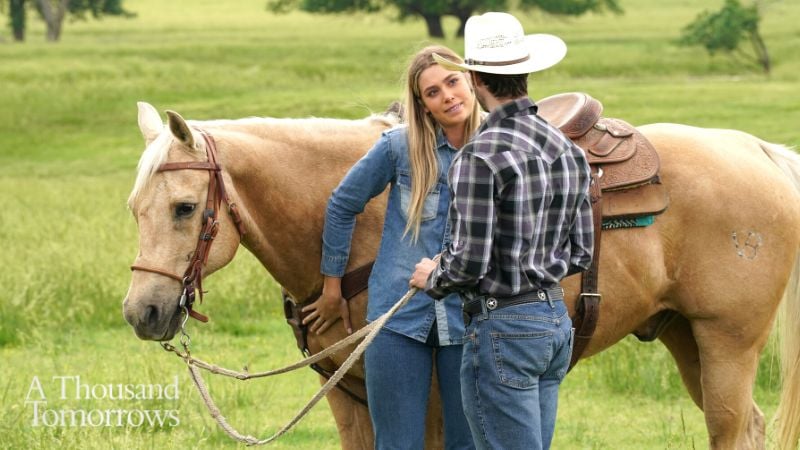 Karen Kingsbury's Books in Order: The Baxter Family
Kingsbury has some novels that should, indeed, be read in order. One of her most famous series is about the Baxter family. While each novel highlights a new protagonist who is interconnected with the Baxter family, it is important to read these books of Kingsbury's in order so as to not have any spoilers!
READ ALSO: 'HE DESERVES THE GLORY': CHRISTIAN AUTHOR KAREN KINGSBURY ANNOUNCES NEW PURE FLIX SERIES BASED ON BESTSELLING NOVEL
Redemption Series
Kingsbury's Redemption series focuses on the Baxter family as they journey through loss, healing, desire and redemption. This series kicks off with "Redemption," which spotlights the life of Kari Baxter Jacobs, then continues with "Remember," "Return," "Rejoice" and ends with "Reunion."
Firstborn Series
After the "Redemption" series, read the "Firstborn" series. Meet the famous people whose lives are intertwined with the Baxter family particularly Dayne Matthews and Katy Hart. We meet Dayne Matthews in the first book of this Kingsbury series, "Fame," followed by "Forgiven," "Found," "Family" and finishes with "Forever."
Sunrise Series
As we learn more about the lives of the Baxter family, Karen Kingsbury's "Sunrise" series builds on top of who we meet and the characters in "Firstborn." This series introduces the Flanigan family and explores trials that test the faith of Kingsbury's beloved characters. The "Sunrise" series starts with "Sunrise," followed by "Summer," Someday" and "Sunset."
Above the Line Series
In the "Above the Line" book series by Karen Kingsbury, we meet Chase Ryan and Keith Ellison in addition to all the characters we already know and love by Kingsbury and the Baxter family. Set in Hollywood, this Kingsbury series is as follows: "Take One," "Take Two," "Take Three" and "Take Four."
Bailey Flanigan Series
Bailey Flanigan, who we meet in the previous Baxter family series, becomes the star of this series by Karen Kingsbury. Bailey takes center stage as she ventures to New York City, where she moves out of her comfort zone and into new feelings and experiences she never thought possible. Follow Bailey along through Kingsbury's titles, "Leaving," "Learning," "Longing" and "Loving."
READ ALSO: 13 MUST-WATCH MOVIES ABOUT LOVE, ROMANCE AND HOPE
Coming Home Series
"Coming Home" is often debated about being a standalone book - but in actuality it's a book in a bigger part of the overarching Baxter series. Karen Kingsbury interweaves the lives of all the characters we've met thus far together for a story about unprecedented loss and familial love.
The Baxter Family Standalone Series
If you still want to learn and enjoy the characters of the Baxter family without the commitment of an entire series, Karen Kingsbury wrote some standalone novels featuring the Baxter family that can be read in any order, at any time: "A Baxter Family Christmas," "Love Story," "In This Moment," "To the Moon and Back," "When We Were Young," "Two Weeks," "Someone Like You," "Truly, Madly, Deeply," and "Forgiving Paris."
Baxter Family Children Series
Last but not least, before we move on to other Karen Kingsbury books, we must mention the Baxter Family Children series. This series is aimed at middle school readers who are looking for faith-affirming stories and are entertained by childhood stories about the children of the Baxter family. The series is as follows: "Best Family Ever," "Finding Home," "Never Grow Up," "Adventure Awaits" and "Being Baxters."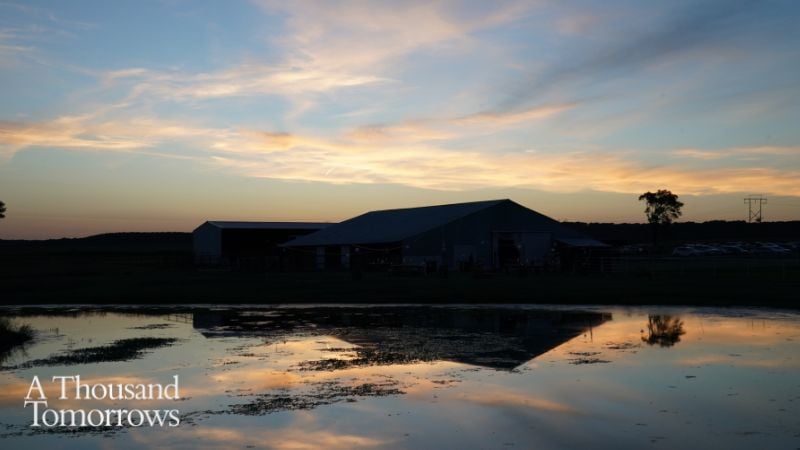 Other Karen Kingsbury Books in Order
Karen Kingsbury has written seven other series, including the Cody Gunner series which starts with "A Thousand Tomorrows."
Forever Faithful Series
The first two novels in this Karen Kingsbury series introduce two separate couples navigating hardships. The third installment brings their paths together in an ending full of healing. Start with "Waiting for Morning," before reading "A Moment of Weakness" and end with "Halfway to Forever."
Timeless Love Series
A couple is on the cusp of divorce in this Kingsbury book series. Will their love survive or will they perish? Find out in "A Time to Dance" and "A Time To Embrace."
Red Gloves Series
As a bestselling Christian author, Karen Kingsbury couldn't forget about writing novels set at Christmastime! If Christmas is your favorite time of year, you'll devour the "Red Gloves" series. Each of the four books in this series - "Gideon's Gift," "Maggie's Miracle," "Sarah's Song" and "Hannah's Hope" - all spotlight a Christmas miracle.
9/11 Series
There's something tender and more endearing about romance that takes place during a time of tragedy. Karen Kingsbury explores this theme in her "9/11" series with the main character Jake Bryan, a New York City firefighter. Read "One Tuesday Morning," followed by "Beyond Tuesday Morning" and "Remember Tuesday Morning" to complete this series in order.
Lost Love Series
If you can't tell by now, Karen Kingsbury's novels tend to make the lives of her characters cross paths in unexpected ways. The same can be said for the "Lost Love" series. Themes of love and loss are woven throughout three characters' stories that unfold in "Even Now" and "Even After."
READ ALSO: 29 BIBLE VERSES ABOUT WIVES, MARRIAGE AND LOVE
Angels Walking Series
We all ask for a little divine intervention, and Karen Kingsbury's "Angels Walking" series highlights exactly that. A team of angels are assigned by God to help a group of friends in their own walks of life – and a miracle might just save them all. Read "Angels Walking," "Chasing Sunsets" and "Brush of Wings" to find out more.
Cody Gunner Series
Of course, we couldn't leave the Cody Gunner series off our Karen Kingsbury book list. The first novel is what the newest AFFIRM Originals and Pure Flix exclusive series is based on. Find out Cody's origin story and his wild romance with Ali Daniels in "A Thousand Tomorrows." After tragedy strikes, see what Cody's future holds for him in "Just Beyond the Clouds."
Stand-Alone Karen Kingsbury Books
Karen Kingsbury has fourteen stand-alone books that can be read at any time by any of her fans! Pick one of these up if you're too afraid to commit yet to one of Karen Kingsbury's series of books. Find a list of Karen Kingsbury's stand-alone books on her website.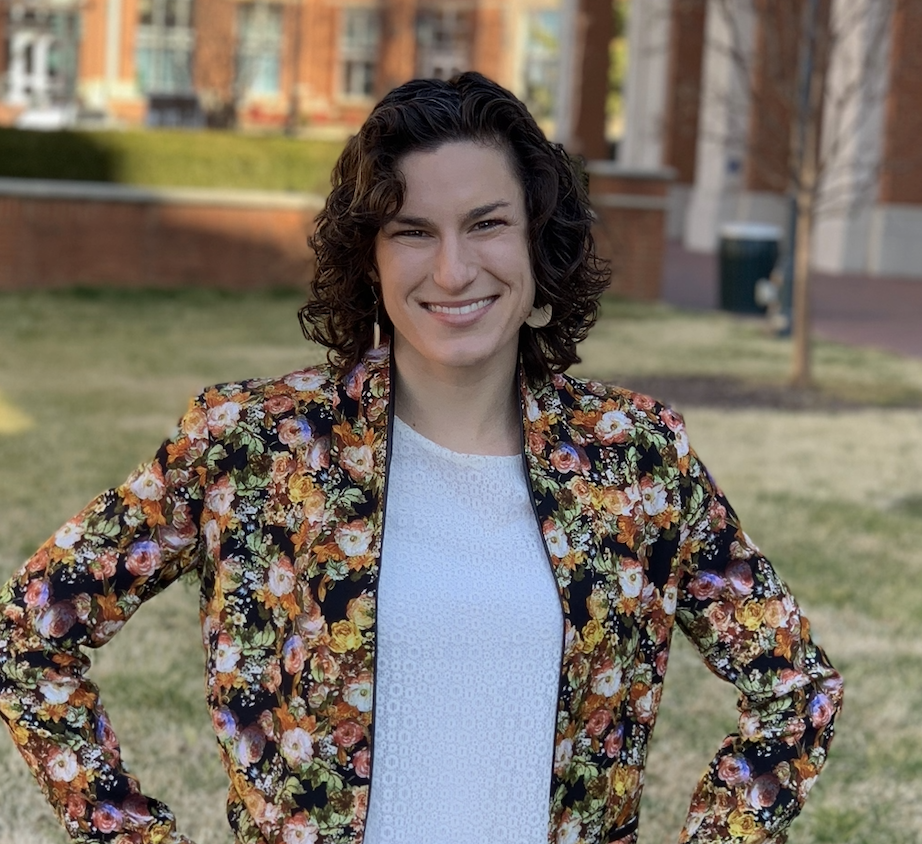 Marissa Zimmet
I was born and raised just across the bay from Tampa, Florida (Go, Lightning!) and attended college at ECU in Greenville, North Carolina. I am a devout Catholic and am active in my parish in Charlotte, North Carolina. Outside of work, I love to run, hike, watch movies and hockey, and spend time with my dog, Rose, and my cat, Toasty, who are both rescues.