"The Chosen" series has taken audiences by storm, gaining worldwide popularity as it sheds light on the stories we see throughout the New Testament.
READ ALSO: 10 MUST-WATCH JESUS MOVIES AND SHOWS
Naturally, the central figure of the popular series of Jesus, who is played by actor Jonathan Roumie. In this piece, we'll explore "The Chosen" series as well as Roumie's background.
What Is 'The Chosen' Series?
"The Chosen" series is the first-ever multi-season exploration of the individuals who make up the New Testament. It's a groundbreaking show that broke Hollywood records as the most crowdfunded project in Tinseltown history. Here's the synopsis for the series (season one is streaming right now on Pure Flix):
A charismatic fisherman drowning in debt. A troubled woman wrestling with real demons. A kind, gifted young man ostracised by his family and his people for working as a publican. In this ground-breaking first season of 'The Chosen' see how Jesus reaches each of these and more as He works His first miracles and embarks on His ministry to change the world. See Him through the eyes of those who knew Him.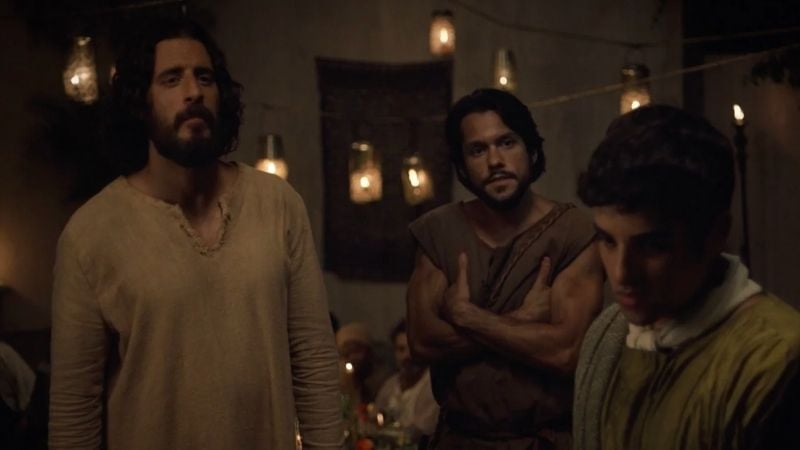 Creator Dallas Jenkins has openly explained why this series differs from anything that's been created in the past, noting that it offers lenses into beloved figures of the Bible that we have not yet seen them through.
READ ALSO: 'THE CHOSEN' DIRECTOR TAKES YOU INSIDE THE FUTURE OF THE RECORD-BREAKING HIT TV SHOW
"I've seen all the Jesus movies and miniseries but there's never actually been a multiple season show about the life of Christ," Jenkins told Pure Flix. "And the beauty of a multi-season show is that you can really take the time to dig into the characters, and dig into the backstories of these people who encounter Jesus."
Jenkins has also revealed that the "The Chosen" series is planning to run for seven seasons, with him and his team planning out the subject matter and elements of each season they hope to make.
"We've actually made the decision to give ourselves a framework and number of seasons," Jenkins has said, noting that he and his team are preparing to plan the series details for a seven-season run. "We feel like it's enough for us to really tell the story accurately. Season seven is going to — spoiler alert — take place after Christ's crucifixion."
Find out more about the series and watch season one right now on Pure Flix.
READ ALSO: 'UNLIKE ANYTHING YOU'VE SEEN': A POWERFUL SHOW ABOUT JESUS' LIFE
Who Is Jonathan Roumie?
As mentioned, actor Jonathan Roumie portrays Jesus in "The Chosen," but who is he? Roumie is an actor who was initially cast in a short film by Jenkins that was released a few years back. The two struck up a friendship and Jenkins starting hiring Roumie for various roles.
When Jenkins offered him the role of Jesus in "The Chosen," he told Fox News that he was truly excited.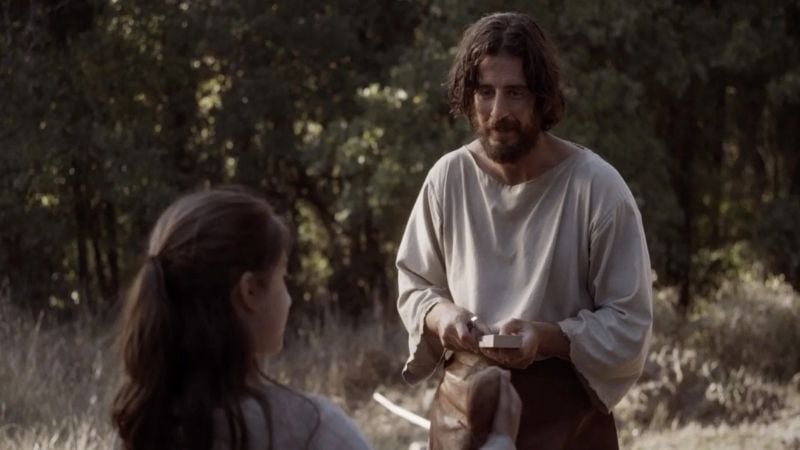 "I was excited to delve even further into the role. During the time I had been working with Dallas and in one project before that, I had also been cast as Christ, so I feel like I've had a good trial run going into the series," Roumie said. "And I've spent a lot of time with the idea of who Jesus was and what He meant to people. And then just trying to incorporate that into my daily life."
Roumie, who is Catholic, said that playing Jesus has made him a "better version" of himself and that he is always looking to take a moral high ground since taking the role.
"It's made me want to be just a better person," he told Fox.
Beyond that, he told the National Catholic Register that he hopes to help people find Jesus.
"I think the fact that we're going through this pandemic has allowed people to reevaluate their relationships to their Creator, or even start looking for that relationship," Roumie said last year. "If I can lead them to Christ in some way, I feel that that's what I'm here to do."
STREAM: WATCH SEASON ONE OF 'THE CHOSEN' RIGHT NOW ON PURE FLIX
In a separate interview published by Movieguide, Roumie noted that too many shows have become violent and overtly sexual — so much so that he can't watch them.
"I now no longer can even watch certain TV shows because they're so gratuitous. Like my spirit rejects them," he said, according to Movieguide. "So if I were to even audition for a certain show or one or two particular shows that my spirit is almost offended by when I watch it because it just seems like the agenda is really dark on this particular program or that particular show, I probably wouldn't even audition for it because at the end of the day, you have to live with the decisions you make and now, digital is forever."
Watch Jonathan Roumie in action on the first season of "The Chosen," streaming right now on Pure Flix.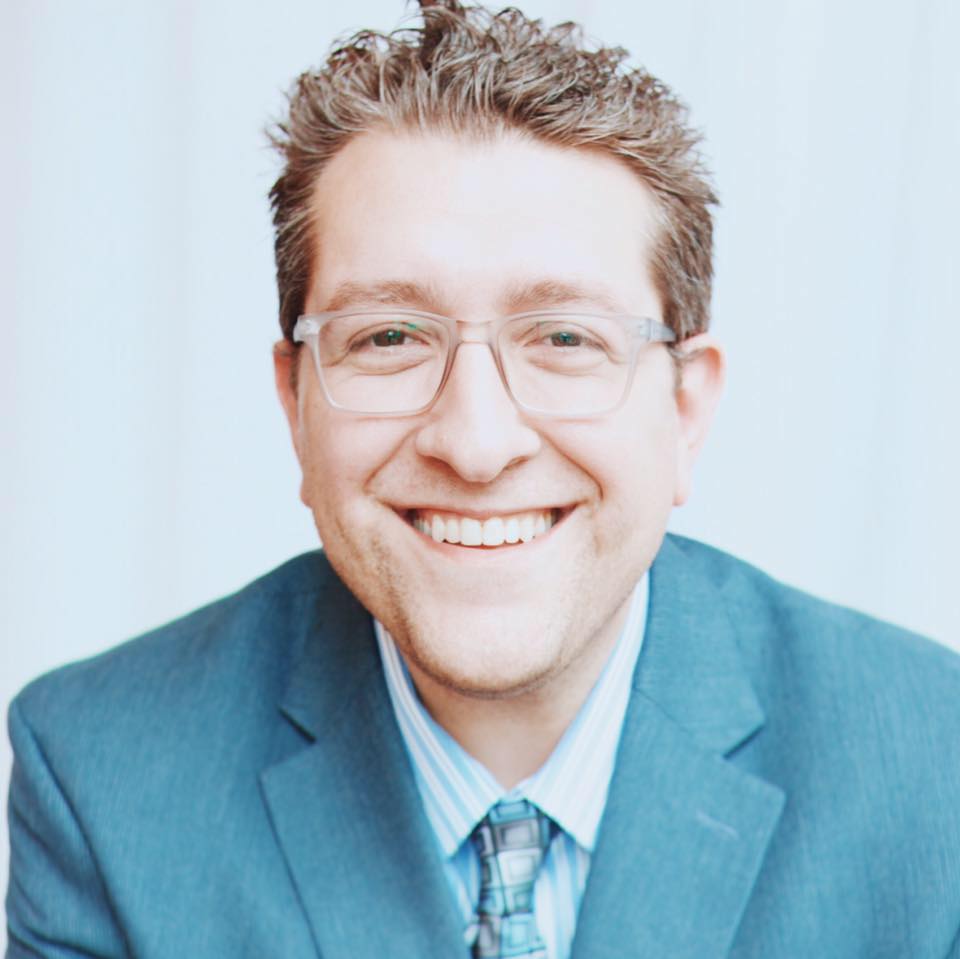 Billy Hallowell
Billy Hallowell has been working in journalism and media for more than a decade. His writings have appeared in Deseret News, TheBlaze, Human Events, Mediaite and on FoxNews.com, among other outlets. Hallowell has a B.A. in journalism and broadcasting from the College of Mount Saint Vincent in Riverdale, New York and an M.S. in social research from Hunter College in Manhattan, New York.