Dr. Jim Denison, co-founder of the Denison Forum, a non-profit, Christian media group, is diving into the real history behind Santa, wreaths, trees and many of the other elements included in traditional Christmas celebrations.
SUBSCRIBE: Listen to The Pure Flix Podcast on Your Favorite Podcasting Platform
One of the most well-known traditions is the Christmas tree. But did you know that this popular holiday fixture is credited by many as having originated with Christian reformer Martin Luther, who lived from 1483 to 1546?
Believe it or not, but Luther is believed to have been the first person to decorate a tree for the holiday.
"He brought home a tree and candles," Denison said in a recent interview with "The Pure Flix Podcast." "By putting candles on trees, Martin Luther was wanting to replicate that beautiful nature ... Jesus died on a tree, died on a cross ... the Christmas tree ... it was using something in nature to bring us to the God of nature."
Listen to Denison discuss Christmas traditions and the fascinating histories behind each celebratory element:
Denison also tackled the real-life history behind Santa Claus.
"Obviously, Santa Claus isn't in the Bible," Denison quipped, going on to note the real-life inspiration for Santa. "Back in the late 3rd century ... there was a person named Nicholas; he came later to be known as St. Nicholas."
The pastor and author, who recently published a paper on the subject, went on to note that St. Nicholas — believed to be a Bishop in Myra (modern-day Turkey) — was known for helping kids with mental difficulties, and for other kind acts.
"He was known to care especially for the impoverished children in his community," Denison said. "[He] was an advocate for children and families in the day."
WATCH: Stream Thousands of Christian and Family-Friendly Movies and TV Shows With This Free Trial
The claims around the historical man gave way to the legend that is discussed and celebrated in pop culture today.
"Santa Claus ... really has historic roots in a very significant Christian leader who did, in a spiritual way, what Santa Claus does in kind of a secular way today," Denison said.
He also went on to discuss other issues, including the history of wreaths and candles. Read more about these topics on Denison's website — and watch powerful and entertaining Christmas movies on Pure Flix.
We'll leave you with more episodes of "The Pure Flix Podcast":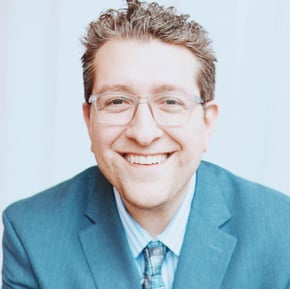 Billy Hallowell
Billy Hallowell has been working in journalism and media for more than a decade. His writings have appeared in Deseret News, TheBlaze, Human Events, Mediaite and on FoxNews.com, among other outlets. Hallowell has a B.A. in journalism and broadcasting from the College of Mount Saint Vincent in Riverdale, New York and an M.S. in social research from Hunter College in Manhattan, New York.