"It's the best day ever," exclaimed my granddaughter. She's only six, but she already grasps that there's something special about Easter.
Whether you call it Resurrection Day or Easter, the holiday is foundational to Christianity as we celebrate the new life we have in Christ Jesus. Rich with symbolism, incorporating old and new traditions into your family's observance is a powerful way to strengthen your children's faith.
WANT MORE FAMILY-FRIENDLY IDEAS? SIGN UP FOR THE PURE FLIX INSIDER EMAIL NEWSLETTER TODAY!
With creative planning, you can help your kids grasp the significance of the cross while enjoying fun gathering times with family, friends and community. If you've ever wondered what to do on Easter Sunday and the days leading up to it, here's a look at Easter traditions you can incorporate into your Resurrection Day celebration. Bonus: they're all kid-friendly activities!
Ideas Of WHAT TO DO EASTER SUNDAY
1. Decorate with Easter Lilies
Easter lilies remind us of spring and are symbolic of Christ's burial and resurrection. The bulbs of these gorgeous flowers grow underground for three years before they spring up in all their beauty. Often used to decorate the altar of churches at Easter, bring one home to adorn your table as a reminder of the risen Lord.
Find out more about the history of Easter lilies and care of your Easter lily here.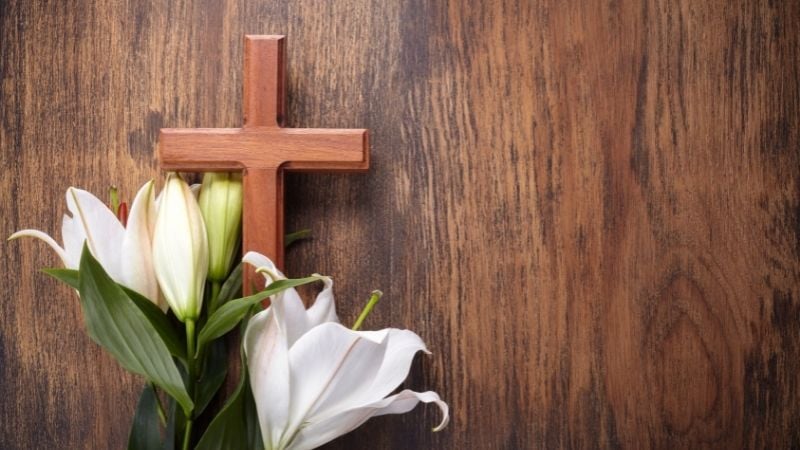 READ ALSO: 9 EASTER MOVIES AND SHOWS YOU CAN STREAM RIGHT NOW
2. Act Out the Easter Story with Your Kids
Bring the Bible story of the resurrection to life with your kids! Explore the Actor's Bible as a way for your family to dramatize the striking moments of Holy Week leading up to Easter Sunday.
Acting these moments out can bring the meaning of Easter up close and personal for your littles. Gather costumes and props and make this a whole-family experience. Get the ActorsBible app here.
3. Send Easter Cards
Send hope and a reminder of the meaning of Easter with a homemade Easter card. If you need a DIY craft to keep little hands busy, this is a perfect way to incorporate outreach into your Easter traditions. Find more kid-friendly Easter ideas here.
READ ALSO: 5 POWERFUL BIBLE VERSES ABOUT JESUS' RESURRECTION AND EASTER
4. Decorate Easter Eggs
Decorating Easter eggs offers a hands-on opportunity to talk about new birth and what salvation means. While you're dipping and decorating, explore the story of Nicodemus' late-night visit to Jesus. (See John 3:1-3.)
"You must be born again," was a startling word to this man who fulfilled all the religious obligations but was still found wanting. It's a good reminder that going to church doesn't make us a Christian. We all must be born again!
5. Attend a Sunrise Service
The gospels record that the empty tomb was discovered very early in the morning. (See Luke 24:1-6.) Tradition has it that the very first sunrise service was initiated by Morovian missionaries in 1732 Germany as a way to celebrate the resurrection. Dress in your Easter best and experience the dawning of this special day with your church family.
(Hint: Many churches offer breakfast after the early morning service, which can tide your family over until your Easter dinner is ready.)
READ ALSO: EASTER EGGS: THE HISTORY AND TRADITIONS OF EASTER
6. Plan an Easter Egg Hunt
Everyone loves an Easter egg hunt. Gather your neighbors and incorporate the meaning of Easter into your event. Get more ideas for your faith-centered Easter egg hunt here.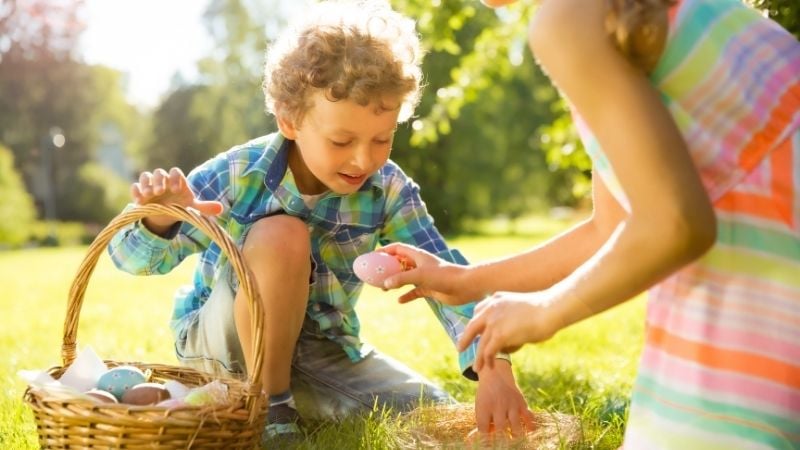 7. Explore the Symbolism of Passover
Jesus is the Lamb slain for the sins of the world! (See Revelation 13:8.) Many families seek the symbolism found within the Seder meal of the Passover holiday. Find a church in your community that offers a traditional Jewish Passover or gather your family and friends and host your own Passover meal.
Read more of the symbolism of the Seder meal interpreted in light of Jesus here.
READ ALSO: THE FASCINATING BIBLICAL CONNECTION BETWEEN PASSOVER AND EASTER
8. Surprise Your Kids with an Easter Basket
Chocolate bunnies, robin's eggs and jelly beans... Easter baskets remind us of the goodness of God and the surprise of Resurrection Morning. Although your youngest may not be able to grasp all the symbolism wrapped up in your Easter celebrations, an Easter basket is another tradition to help them grasp the surprise and wonder of the holiday.
9. Gather Your Family for a Traditional Easter Dinner
What will you have for your Easter Sunday dinner? Lamb is traditional, stemming from the symbolism of the Jewish Passover. However, for many families, ham is the order of the day! While this non-kosher food seems counter-intuitive to the holiday, it stems from the time when pigs were cured and ready to eat in the spring.
While you're planning and determining your guest list, make sure to include hot cross buns on the menu. Originating in England, these buns are a sweet reminder of the symbol of the cross.
Here's an easy recipe for this traditional sweet bread.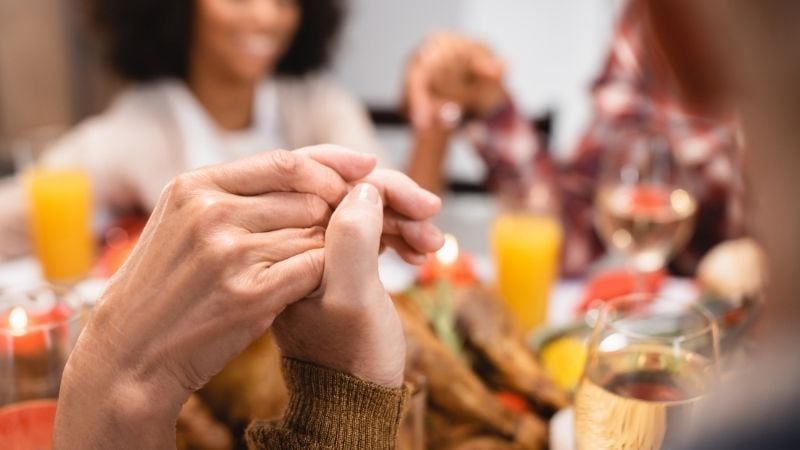 10. Shop for New Clothes
Christ makes all things new! What better way to remember the miraculous resurrection than to shed our old clothes and don something new. Shopping for a new dress or new suit can create anticipation in your kids that there is something special about this day.
If you've got daughters, Easter bonnets are another fun tradition that marks this day "special." And, if you're crafty, you can decorate your own. Here's how to make an Easter bonnet in three easy steps.
Celebrating Easter can strengthen your family's faith, bringing home the powerful truths of the cross and the resurrection. Make plans now for the best Resurrection Day ever.
Prepare your heart for Easter! Watch the best Easter movies for kids and families with a free Pure Flix trial here.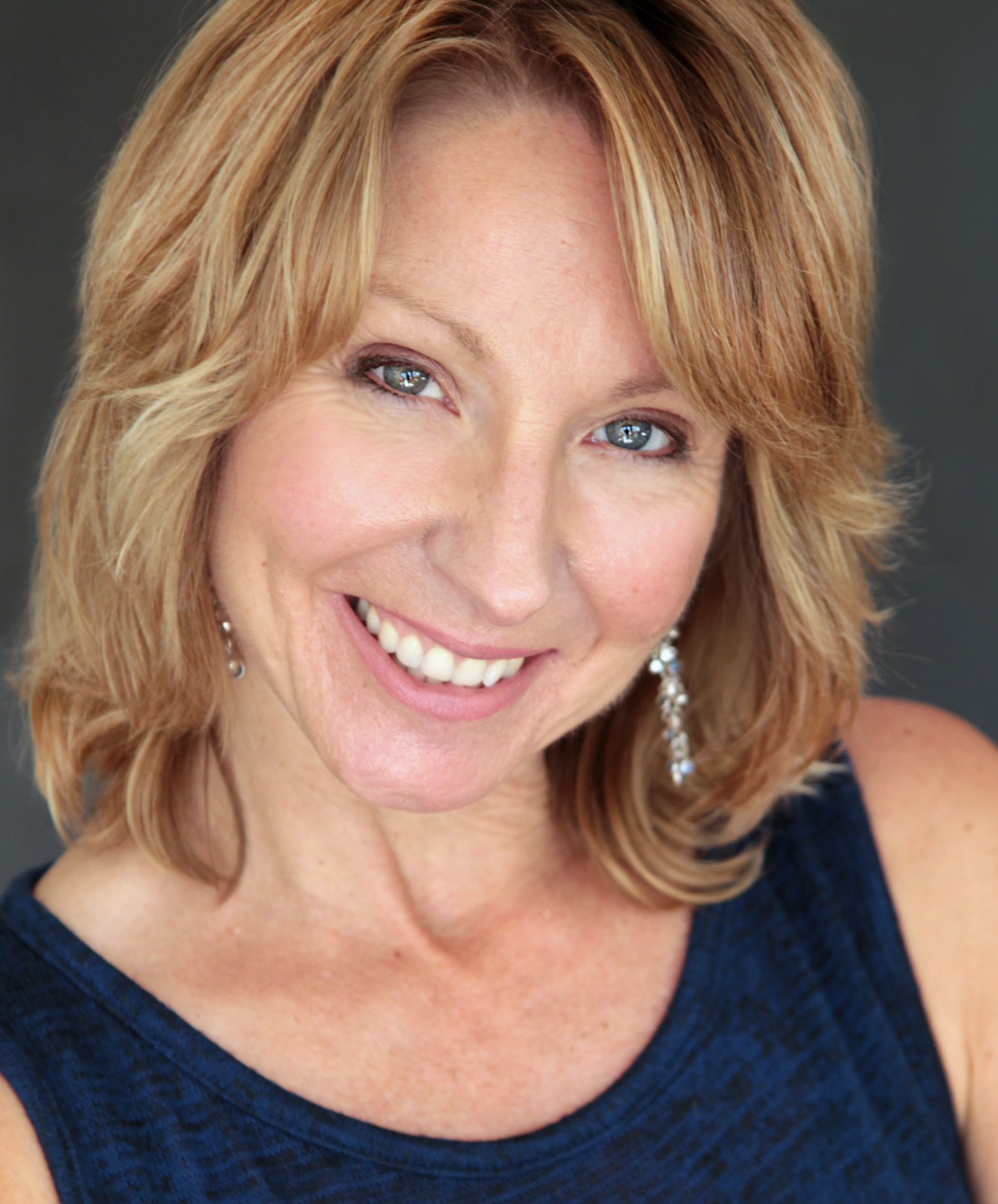 Laura Woodworth
Laura Woodworth is a development executive for Cooke Media Group in Los Angeles and an award-winning writer-producer-director with a B.A. in Ministerial Studies and postgraduate work in UCLA's Professional Program in Producing Film and Television.