Cooler air and coloring leaves usually signal not only the start of fall, but also time to go back to school. The start of school can create a mix of emotions. We've collected some back to school quotes to provide encouragement and inspiration as everyone enters the new school year.
Want to dive deeper into Pure Flix Originals? Subscribe to the Pure Flix Insider email newsletter
Back to School Quotes For Students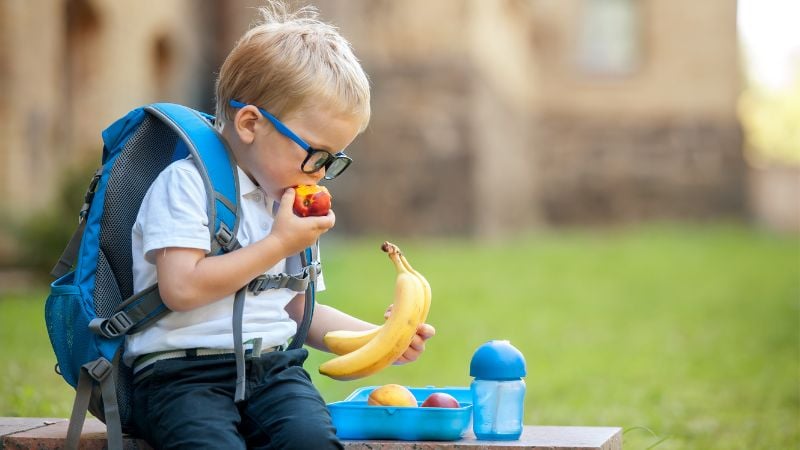 Waking up on the first day of school can be very emotional for our students. There can be a mix of anticipation of what the new year holds sprinkled with a touch of sadness that summer is over. There can be excitement at seeing friends or figuring out a new class schedule. For students, they may need an extra dose of motivation or inspiration as they enter this new school year.
Here are some back to school inspirational quotes you can tuck into their lunches for a little boost:
"Education is the most powerful weapon which you can use to change the world." — Nelson Mandela
"What is the most important thing one learns in school? Self-esteem, support, and friendship." — Terry Williams
"The beautiful thing about learning is that no one can take it away from you." — B.B. King
"Anyone who has never made a mistake has never tried anything new." — Albert Einstein
"The difference between try and triumph is a little umph." – Marvin Phillips
What Do You Say to Your Student on the First Day of Back to School?
The first day of school for students means entering a new grade full of potential, challenges and possibilities. This day may require extra encouragement and inspiration. Try these inspirational quotes for school to help start the school year on the right foot:
"You're off to great places. Today is your day!" — Dr. Seuss
"The beginning is the most important part of the work." — Plato
"You have brains in your head. You have feet in your shoes. You can steer yourself any direction you choose." — Dr. Seuss
Here's a prayer for your student as they go back to school:
Lord, thank You for the gift and opportunity of education that You have given our students. Watch over them as they head back to school this year. Protect them from harm, and open their eyes, ears and mind to new experiences, opportunities and lessons. Guide them to make good choices, including in their friendships, extracurricular activities and study practices. Give them the wisdom to do well in the classroom as well as in everything they pursue outside of the classroom. Amen.
For Parents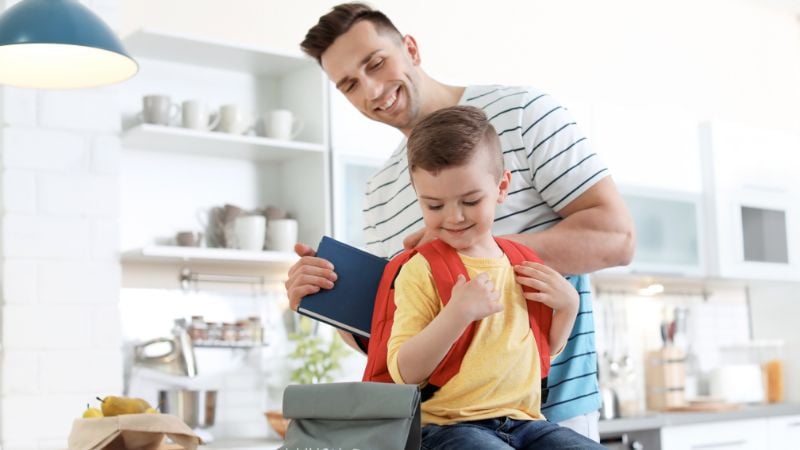 Back to school is not only a busy time for students and teachers but parents as well. They may feel overwhelmed with organizing and making sure their kids are set up for success during the school year. From buying school supplies to organizing schedules, packing lunches and everything in between, it can get quite stressful. We've got some back to school quotes for parents to be encouraged during this busy season:
"Nothing is impossible, the word itself says 'I 'm possible!'' – Audrey Hepburn
"A well-educated mind will always have more questions than answers." – Helen Keller
"Work hard, be kind and amazing things will happen." – Conan O'Brien
"You must do the things you think you cannot do." – Eleanor Roosevelt
"The most important day of a person's education is the first day of school, not Graduation Day." – Harry Wong
Read Also: 10 Inspirational Bible Verses to Put in Your Kid's Lunchbox
Parents need prayers during back to school time too! Here's a prayer for the parents of our students:
Lord, thank You for the gift of our children and the opportunities they have for their education. Please be with us, help up to be even-keeled as we enter this busy season. Give us the strength to persevere through this time and be present with our children as much as possible right now. Watch over us and guide us to giving our children the right words and support as they enter this school year. Amen.
Back to School Quotes for Teachers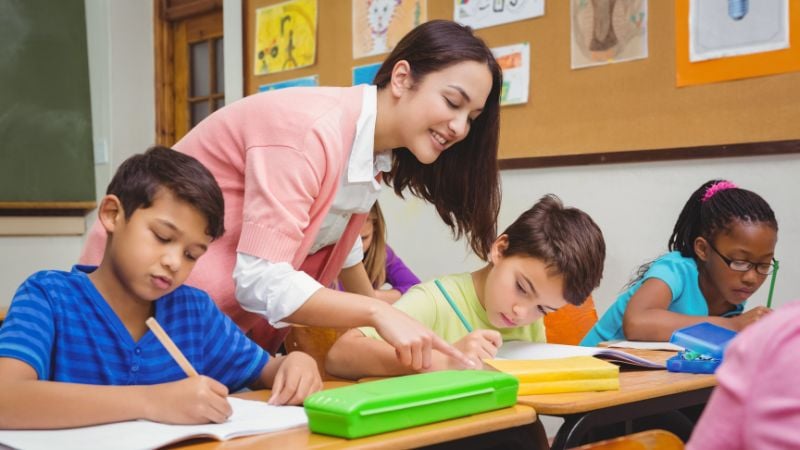 It's easy to recognize that our educators spend more time with our kids during the day than parents do. This is why it is important to inspire and support educators with regard to the challenges they face in the new school year. Here are some inspriational quotes for school to encourage our teachers as they go back to school:
"Let us remember: one book, one pen, one child and one teacher can change the world." – Malala Yousafzai
"I believe that education is all about being excited about something. seeing passion and enthusiasm helps push an educational message." — Steve Irwin
"Education is the most powerful weapon which you can use to change the world." – Nelson Mandela
Intelligence plus character—that is the true goal of education." – Martin Luther King Jr.
"Technology is just a tool. In terms of getting the kids to work together and motivating them, the teacher is the most important." — Bill Gates
"The best teachers teach from the heart, not from the book." – Unknown
READ MORE: 5 BACK-TO-SCHOOL PRAYERS FOR TEACHERS AND EDUCATORS
Let's lift our educators up in prayer this school year:
Lord, thank You for the gift of those who chose to educate our children. Give them a passion for the profession, courage to lead their students and strength for the school year. Be with them when they struggle and when they celebrate victories in and outside the classroom. Give them patience and understanding of their students this school year and every year. Amen.
We pray for everyone going into this new school year - students, teachers and parents alike. We hope these inspirational back to school quotes give you comfort and encouragement. For more encouragement, be sure to sign up for the Pure Flix Insider weekly email newsletter.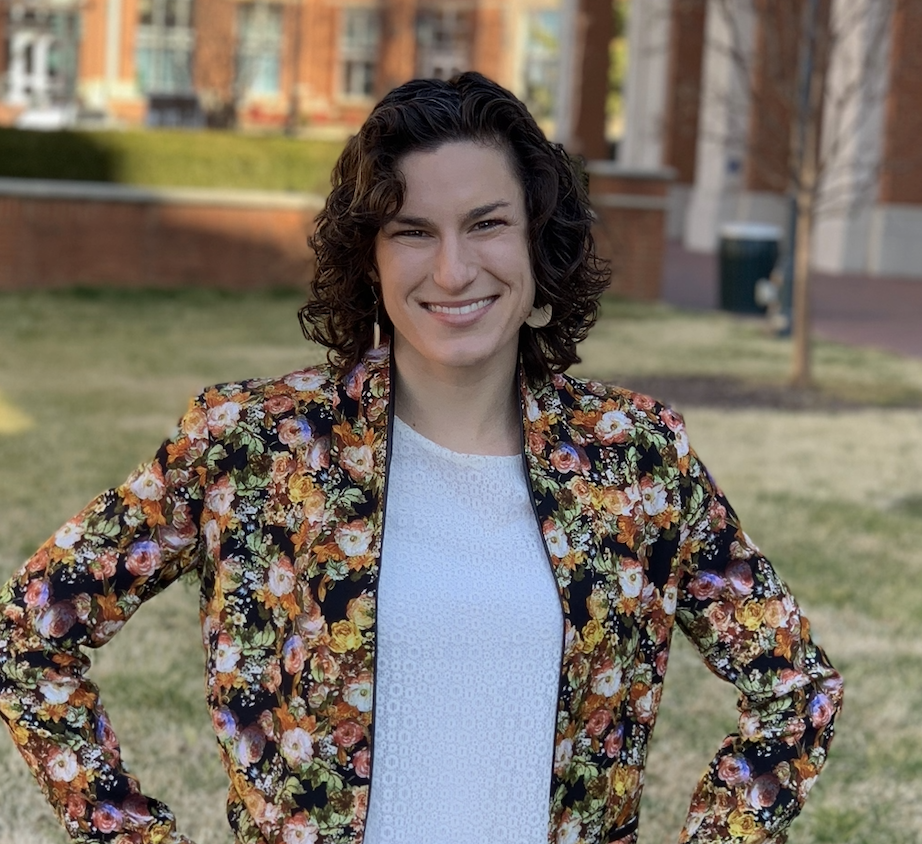 Marissa Zimmet
I was born and raised just across the bay from Tampa, Florida (Go, Lightning!) and attended college at ECU in Greenville, North Carolina. I am a devout Catholic and am active in my parish in Charlotte, North Carolina. Outside of work, I love to run, hike, watch movies and hockey, and spend time with my dog, Rose, and my cat, Toasty, who are both rescues.