If you're a parent looking for spiritual guidance for your children, consider picking up some powerful devotions for kids. Kids devotions help guide children to learn more about the Bible and to also explore important truths about life.
We have assembled some of the best children's devotional books that you can read each day with your family. These books offer a daily devotional for kids, complete with powerful truths worth pondering:
LOOKING FOR ENTERTAINMENT? Watch Uplifting Movies and TV Shows Right Now on PureFlix.com
daily children's devotionals
"Indescribable: 100 Devotions for Kids About God and Science"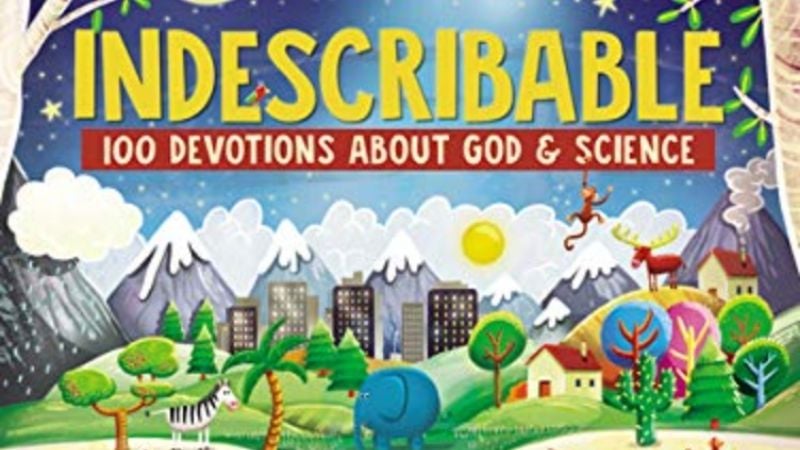 "Start children off on the way they should go, and even when they are old they will not turn from it." - Proverbs 22:6 (NIV)
Pastor Louie Giglio has one of the best devotions for kids when it comes to the intersection of faith and science. Giglio's "100 Devotions for Kids About God and Science" includes 100 short readings that help children connect with the Lord, while pondering creation.
If you're looking for a children's devotional that will help your kids gain knowledge about the world while connecting with the Almighty, this kids devotional is the book for you.
READ ALSO: Top 6 Christian iPad Apps for Your Kids
Children's Devotional: "The Plans I Have For You"
"For you created my inmost being; you knit me together in my mother's womb. I praise you because I am fearfully and wonderfully made; your works are wonderful, I know that full well." - Psalm 139:13-14 (NIV)
"The Plans I Have For You" is a 90-day children's devotional — a daily devotional for kids that teaches children the power of the gospel, while inspiring them to "dream about their future, to focus on faith, love and joy and recognize that God has a plan and purpose for each and every one of us."
If you're looking for powerful kids devotions, this book is for you. Grab a copy here.
"Jesus Calling: 365 Devotions For Kids"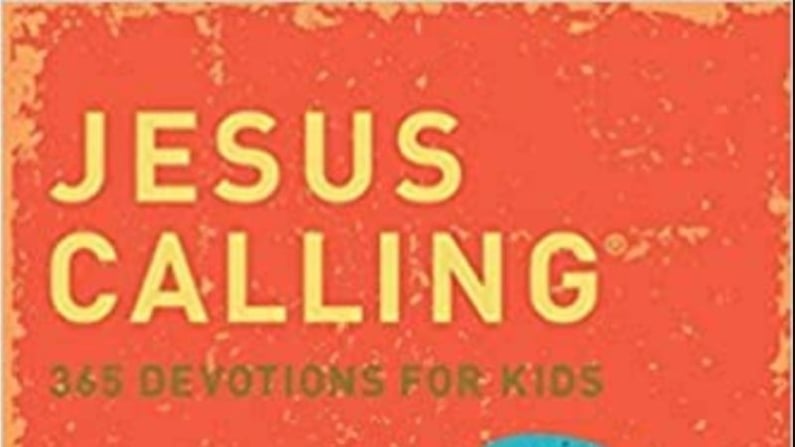 "Be shepherds of God's flock that is under your care, watching over them—not because you must, but because you are willing, as God wants you to be; not pursuing dishonest gain, but eager to serve; not lording it over those entrusted to you, but being examples to the flock." - 1 Peter 5:2-3 (NIV)
If you're looking for devotions for kids, you'll like "Jesus Calling." The book, written by Sarah Young, is presented as though "Jesus is speaking directly to a child's heart." Here's a description of this daily devotional for kids:
"After many years of writing in her prayer journal, missionary Sarah Young decided to listen to God with pen in hand, writing down what she believed He was saying to her through Scripture. Others were blessed as she shared her writings, until people all over the world were using her devotionals. They are written from Jesus' point of view, thus the title 'Jesus Calling.' It is Sarah's fervent prayer that our Savior may bless readers, and now young readers, with His presence and His peace in ever deeper measure."
Be sure to grab a copy of this children's devotional here.
READ ALSO: 4 Christian Cartoons Your Kids Will Love
"The Jesus Storybook Bible: Every Story Whispers His Name"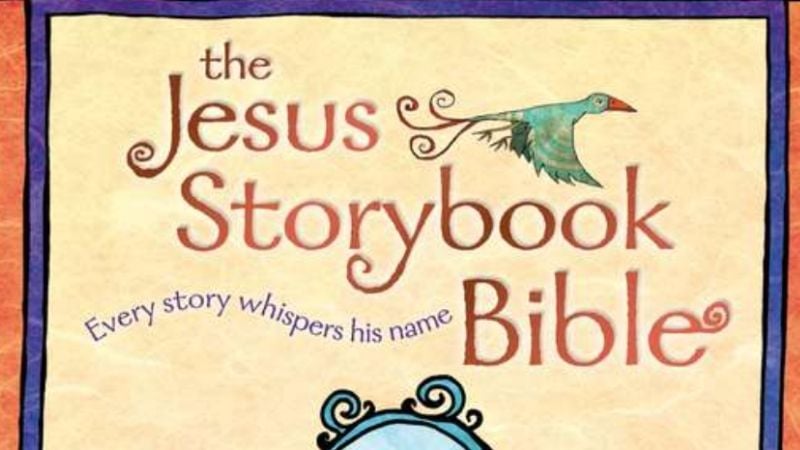 "Children are a heritage from the Lord, offspring a reward from him. Like arrows in the hands of a warrior are children born in one's youth. Blessed is the man whose quiver is full of them. They will not be put to shame when they contend with their opponents in court." - Psalm 127:3-5 (NIV)
Sally Lloyd-Jones offers up one of the most powerful Bibles for your children. The text, which can be read like a daily devotional for kids, dives deep into the Old and New Testaments, weaving the scriptures together and tying everything back to Jesus.
This Bible and children's devotional promises that "children will clearly see that Jesus is at the center of God's great story of salvation—and at the center of their story too." Grab a copy of the "Jesus Storybook Bible" here.
"Growing With God: 365 Daily Devos for Girls"
"But Jesus called the children to him and said, "Let the little children come to me, and do not hinder them, for the kingdom of God belongs to such as these." - Luke 18:16 (NIV)
Next up is the "Growing With God" book, which offers kids devotions geared toward girls. This daily devotional for kids is a great way for parents and girls to connect, as it includes a Bible verse, prayer, a thought of the day and other resources.
READ ALSO: 5 Ways to Make the Most Out of Devotional Time with Your Child
The devotions for kids inside "Growing With God" can be used in the morning, at night or during family discussions. It's a children's devotional that offers a great deal to ponder. Grab a copy of "Growing With God" here.
"Grace for the Moment: 365 Devotions for Kids"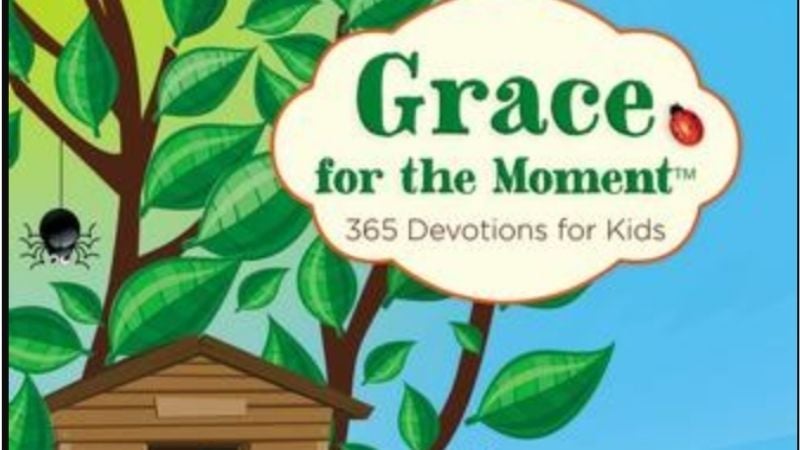 "Don't let anyone look down on you because you are young, but set an example for the believers in speech, in conduct, in love, in faith and in purity." - 1 Timothy 4:12 (NIV)
"Grace for the Moment" is one of the kids devotions on our list that you'll want to check out. Complete with 365 entries, this daily devotional for kids will offer your children a year of spiritual guidance.
According to the description of this children's devotional, it's a book the whole family can read together and there are also "practical and easy-to-do activities to help kids apply God's grace―every day and every moment."
Grab a copy of this daily devotional for kids.
children's devotionals & biblical shows
31 Day Devotional Based on "Sea Kids"
This family devotional is for parents and children to work through together, reinforcing concepts from the animated series "Sea Kids" and helping your child deepen their faith. The 26-part series -- which is exclusively streaming on Pure Flix and is based on books by author Lee Ann Mancini -- deals with topics like bullying, shyness and bragging, while keenly focusing on kids' relationship with Jesus. You can download your free copy of the devotional here.
"God Knows Me: 365 Daily Devos for Boys"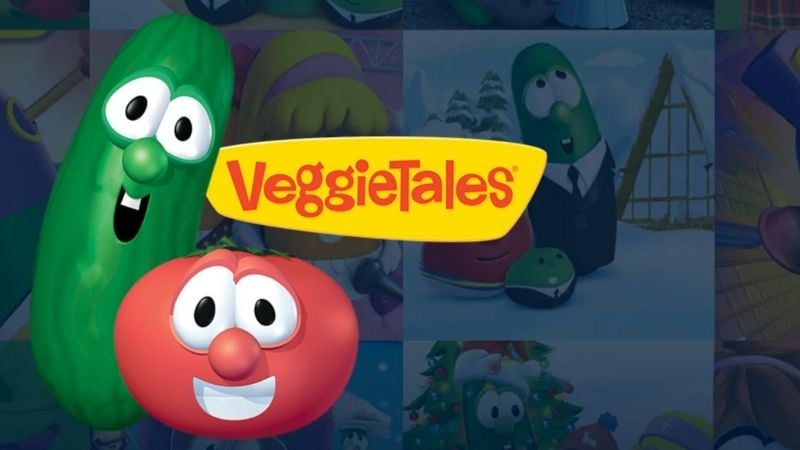 "I have no greater joy than to hear that my children are walking in the truth." - 3 John 4 (NIV)
VeggieTales is monumentally popular, and if your little boy is a fan, this book of kids devotions is worth picking up. "God Knows Me: 365 Daily Devos for Boys" is a children's devotional that offers 365 entries aimed at helping your little boys grow in Christ.
These devotions for kids help bring parents and children together, with each of these devotions for kids including a Bible verse, scripture truth, a prayer and thought of the day. Here's more from this children's devotional description:
"Gospel-centered content will help children learn more about God and develop a daily practice to keep Him close in their lives. Perfect for bedtime reading, family devotion time, or as a fresh way to start each day, this devotional will remind children that God knows and loves them."
Grab a copy of this daily devotional for kids.
Catch all your favorite VeggieTales friends at Pure Flix along with many other great Christian movies and TV shows for children.
Read Also: The Amazing and Unlikely Story Behind VeggieTales
Devotions for Kids: "Very Veggie Bedtime Prayers"
"Before I formed you in the womb I knew you, before you were born I set you apart; I appointed you as a prophet to the nations." - Jeremiah 1:5 (NIV)
"Very Veggie Bedtime Prayers" offers devotions for kids that can help you end the day on the right note. It's a children's devotional that offers "rhyming, toddler-friendly prayers" that "will help teach little ones the importance of talking to God every day."
The kids devotions within this book help kids reflect and focus on their day, express gratitude to God and connect with the Almighty in an age-appropriate way. Grab a copy of these devotions for kids here.
READ ALSO: 12 Christian Children's Books Every Parent Should Consider
We hope each daily devotional for kids inspires you and your children. And if you're looking for more guidance on parenting and raising your kids with faith, consider streaming "Spirituality in Parenting" and "Prayers For Little Children" on Pure Flix.
Pure Flix has thousands of faith and family friendly TV shows, movies and original programs — all accessible with a free trial. Stay tuned for "The Beverlys" as well — a show that will inspire your kids.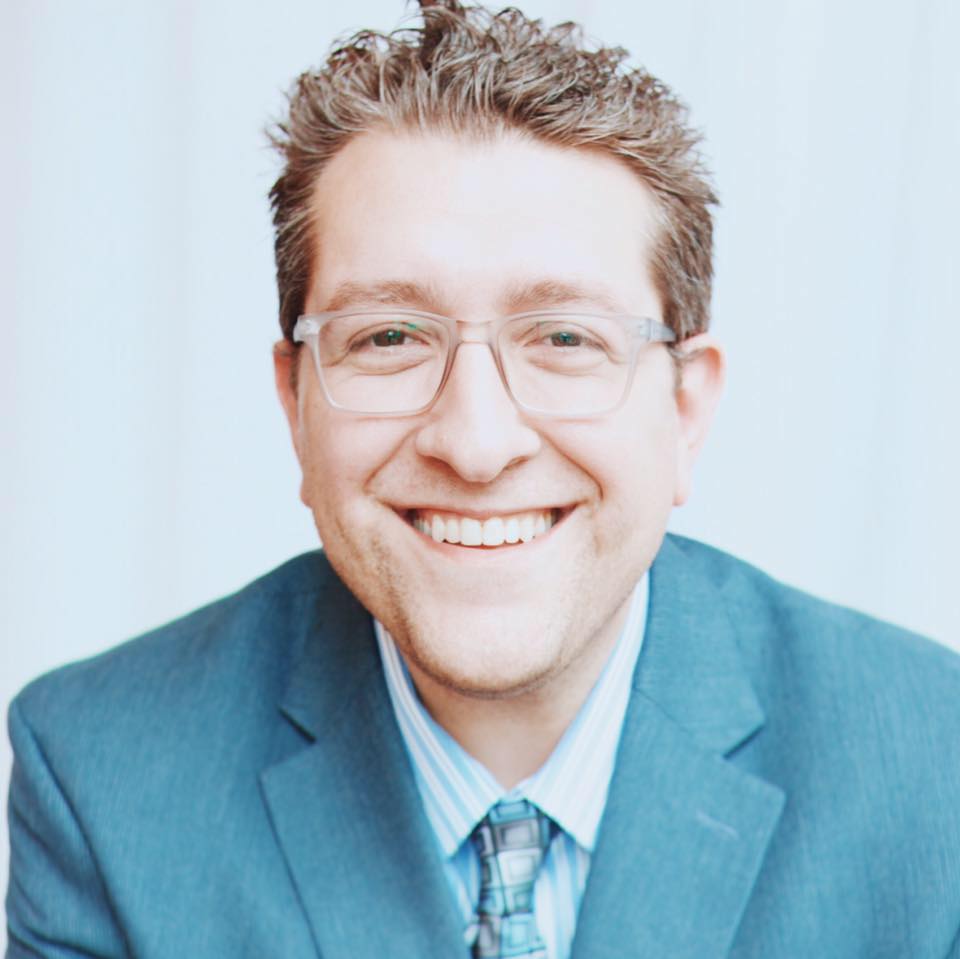 Billy Hallowell
Billy Hallowell has been working in journalism and media for more than a decade. His writings have appeared in Deseret News, TheBlaze, Human Events, Mediaite and on FoxNews.com, among other outlets. Hallowell has a B.A. in journalism and broadcasting from the College of Mount Saint Vincent in Riverdale, New York and an M.S. in social research from Hunter College in Manhattan, New York.