Actor David DeSanctis won hearts with his portrayal of Produce in the faith film "Where Hope Grows" back in 2015, one of the first English-language films to feature an actor with a disability in a major role. DeSanctis, who has Downs Syndrome, had never acted before but embraced the opportunity to help others better understand that people with disabilities are human too.
"I want people to see me for my abilities, not my disabilities," he said at the time.
WANT MORE FAITH IN YOUR ENTERTAINMENT? SIGN UP FOR THE PURE FLIX INSIDER EMAIL NEWSLETTER!
Now, David is back with his second starring role and another chance to represent the disabled community. David will play one of the main characters in the upcoming "Color My World With Love," about two people with Downs Syndrome falling in love, which is expected to air later this year on Hallmark.
The story follows a thriving artist named Kendall (Lily D. Moore) who has Downs Syndrome. Kendall meets Brad (DeSanctis) and sparks fly, but their family and friends initially have a tough time coming to terms with the relationship.
"Everyone has a dream to fall in love and get married one day, even people with disabilities," Moore said in a statement. "I hope viewers take away that 'Color My World With Love' is about painting your own story through your emotions and that we all have endless possibilities."
Since starring in "Where Hope Grows," DeSanctis has used his newfound celebrity status to further advocate for people with disabilities, including involvement with the National Inclusion Project and the Kennedy Strong Foundation.
In fact, David has even inspired his "Where Hope Grows" co-star and director to get involved with special needs ministries.
"It changed my life completely," said Chris Dowling, director of "Where Hope Grows" in a recent interview with Pure Flix. "I didn't know anyone that has Downs Syndrome when I made the movie … and getting to know David … coming out of that I just saw the need for more inclusion and just getting to know individuals with special needs and realizing I put this guy in a box because I didn't have any experience."
Dowling was so moved by the experience that he decided to become an advocate for the special needs community.
"I got into special needs ministry and got involved with different programs, and still to this day it's a super cool part of my life and it all came back to the experience in that movie," Dowling explained.
Listen to the full interview with Dowling and the film's star Kris Polaha here:
And if you haven't done so already, you can stream "Where Hope Grows" for a limited time on Pure Flix. Start your free trial and become a Pure Flix member today!
Other Must-Read Stories: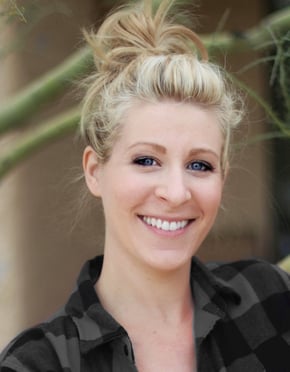 Marissa Mayer
Marissa Mayer is a writer and editor with more than 10 years of professional experience. Her work has been featured in Christian Post, The Daily Signal, and Intellectual Takeout. Mayer has a B.A. in English with an emphasis in Creative Writing from Arizona State University.