Have you ever had feelings for someone who isn't a believer yet? It may feel contradictory and confusing to fall for someone who doesn't subscribe to your faith, which is a fundamental part of who you are.
The Christian movie, "The Fight Within", considers this dilemma with an unbelieving protagonist, Logan, and his Christian girlfriend, Emma. Incredibly, Emma handles dating Logan with grace and trust in God's plan. If you're also dating a non-believer and looking for some Christian dating advice, here are four honorable ways to imitate Emma in "The Fight Within".
Challenge
Just because your new boyfriend or girlfriend doesn't believe in Jesus doesn't mean they don't have a desire to know Him. Throughout "The Fight Within", Emma challenges Logan to be a better version of himself, starting with their very first encounter during their "Intro to Ethics" class. Similarly, seek ways to challenge your non-believing friend to be a better person and model how easy it is to show kindness and love through God's Word.
Talk About Your Faith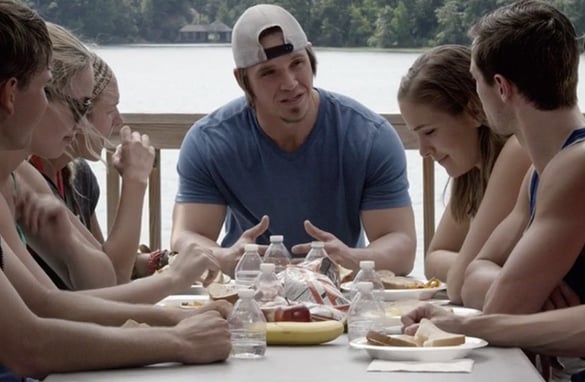 Emma never shies away from being open about her faith life. She is not embarrassed by it, but is a true witness to the joy and peace it brings her. Likewise, introduce your non-believing friend to Jesus through your own life witness. Even if your partner is hesitant about accepting God into their life, you can gently introduce His love into their life by offering an uplifting Bible verse on a hard day or volunteering together at a Church event.
Spend Time with Believers
Take a moment to consider your partner's past. Are you the only Christian that he or she has ever encountered? If God has put a non-believer in your path, it's up to you to show them what the Christian life is all about. Introducing your friend to other Christians, so he or she can experience the different ways God manifests Himself in the lives of His children. A pivotal and eye-opening moment for Logan's faith in "The Fight Within" is when he meets Emma's friends and realizes how selfless and happy they are. He had never known leading a Christian life could be so fulfilling.
Encourage
Sometimes encouraging is as simple as listening to your friend talk about a problem or frustration. We see this repeatedly in "The Fight Within". Remember, discovering a new relationship with God doesn't just happen overnight. A person might find that they question who they really are throughout this journey. Though the film follows a Mixed Martial Arts (MMA) fighter, the real message is about the inner fight to surrender to God's love. As Logan wrestles with letting God into his life, Emma remains a constant pillar of support and encouragement. A kind uplifting word to remind your partner that God will help guide their path during tough times is just as important as thanking Him for the happier days.
What does the Bible Say?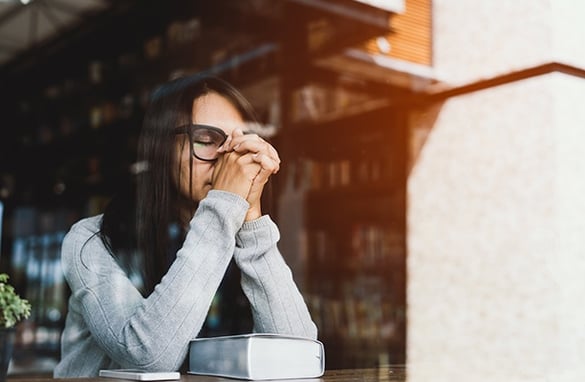 Romans 15:7 tells us:
"Accept one another, then, just as Christ accepted you, in order to bring praise to God" (NIV).
God asks that we accept each other, even non-believers, in order to bring praise to Him. However, you must also be wary as the Apostle Paul tell us:
"Do not be yoked together with unbelievers. For what do righteousness and wickedness have in common? Or what fellowship can light have with darkness?" (2 Corinthians 6:14, NIV).
Although acceptance is God's will, before entering into a relationship with a non-believer it's important to ask yourself if they could hinder your relationship with your faith. In Emma's case, Logan met Christianity with an open heart and was already making strides toward accepting God's love. If you feel your partner might try to steer you away from your faith, consider re-evaluating whether this is truly God's path for you.
Remember that ultimately, God desires your happiness even more than you do. So, whether you feel He's asking you to embrace someone who's not a believer yet or asking you to walk away, trust in His plan for you. For more Christian dating advice, read "10 Things to Consider Before Dating a Non-Christian" and be sure to check out "The Fight Within," streaming on PureFlix.com.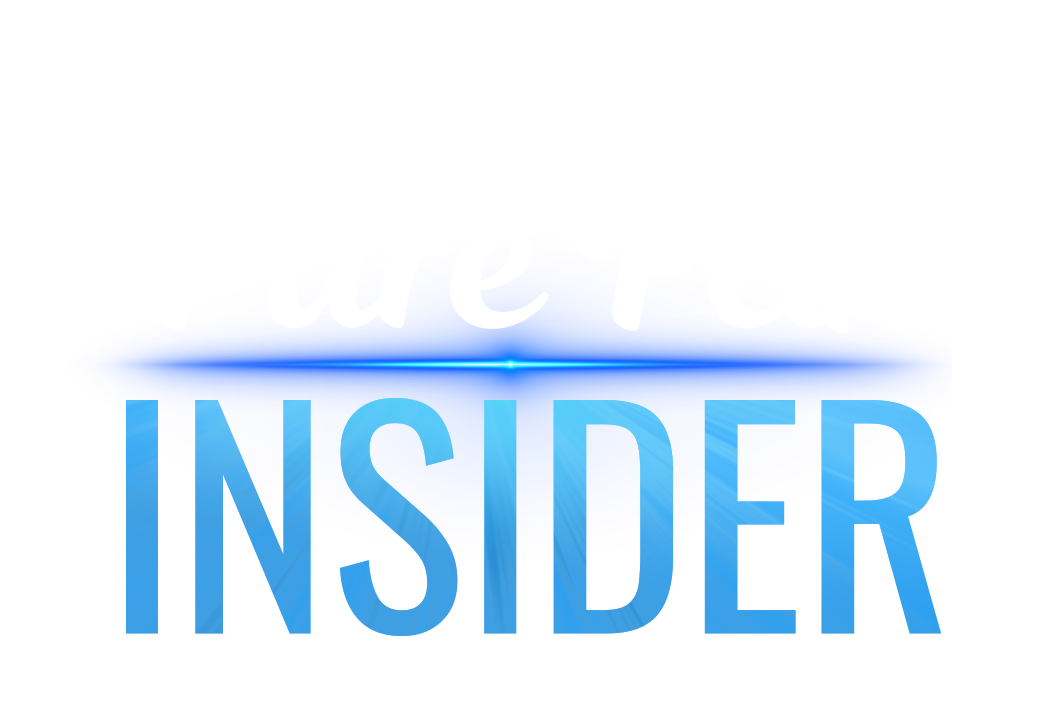 Pure Flix Editors
PureFlix.com is an online streaming service providing you and your family with clean and uplifting entertainment options. Here on Pure Flix Insider, you'll find articles on faith, parenting, and entertainment news. For more information, check out PureFlix.com and sign up for a free week trial.