When was the last time you laughed so hard you cried? In a culture where the price of a laugh is often inappropriate language or content, Christian comedians are on a mission to show that comedy can be for the whole family.
So with your kids, on your own, or with all of your friends, trust the Christian comedians on Pure Flix for your next laugh:
Outrageous Keith Deltano: LIVE!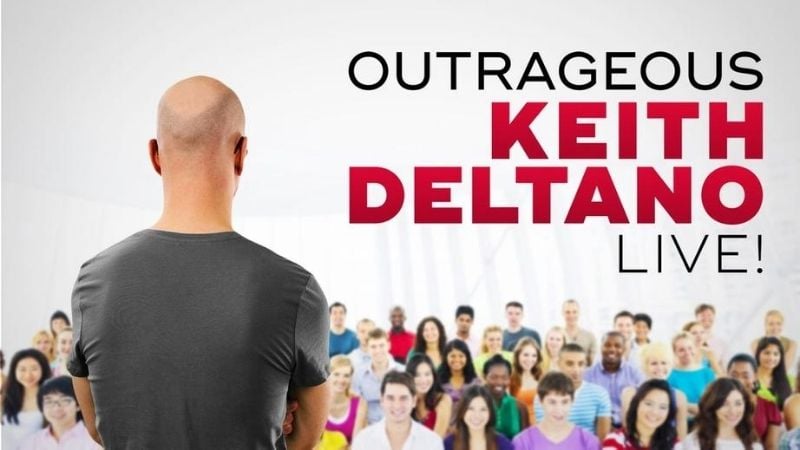 Christian comedian Keith Deltano takes the stage on the tough subject of teen abstinence.
Watch "Outrageous Keith Deltano: LIVE!" on Pure Flix right now.
Nazareth: East Meets West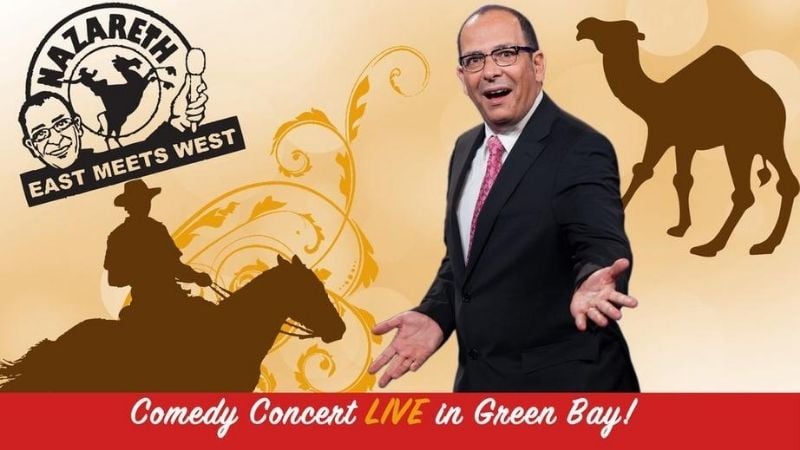 Nazareth is an enthusiastic, but puzzled, newcomer. He's a Christian, Arab immigrant who loves America.
Watch "Nazareth: East Meets West" on Pure Flix today.
Michael Jr.: Laughing on Purpose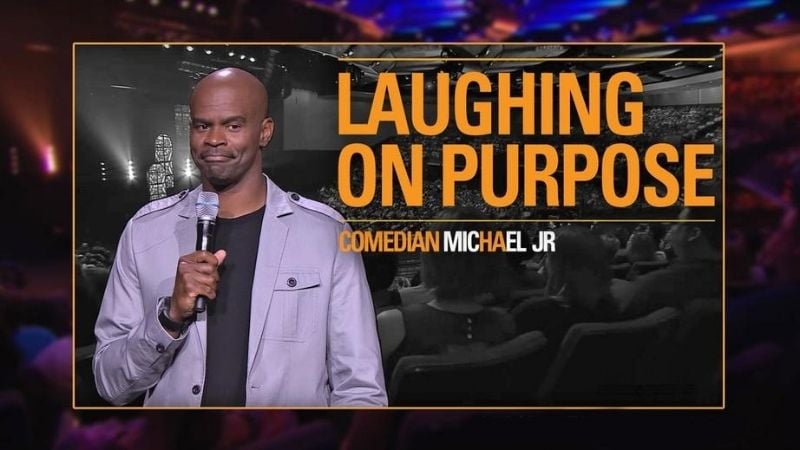 Filmed at Gateway Church in Southlake, Texas comes the outstanding debut stand-up from dead-pan genius Michael Jr.
Christian Comedian Chonda Pierce
Christian comedian and laughter legend Chonda Pierce has several stand up routines exclusively on Pure Flix that you can stream right now. Whether she's tackling fear in "Be Afraid," dancing her way through some of life's most awkward moments in "Staying Alive … Laughing" or sharing some of her funniest stories in "Have I Got a Story For You," Chonda will have you laughing until you cry.
Watch "Have I Got A Story For You."
Watch "Staying Alive … Laughing."
Watch "Be Afraid … Very Afraid."
Christian Comedian Series
Date Night Comedy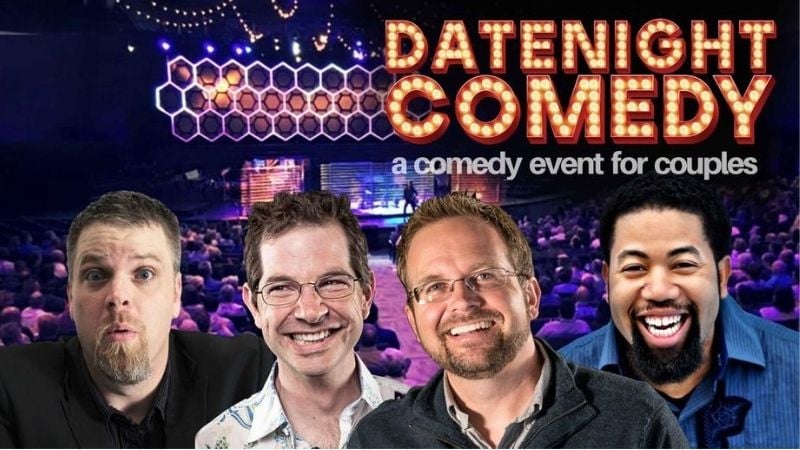 Your Date Night will never be the same. Watch as these hilarious comedians share their humorous insights into marriage, parenting, and more. Warning: Adult Situations
Watch "Date Night Comedy" on Pure Flix right now.
Pure Comedy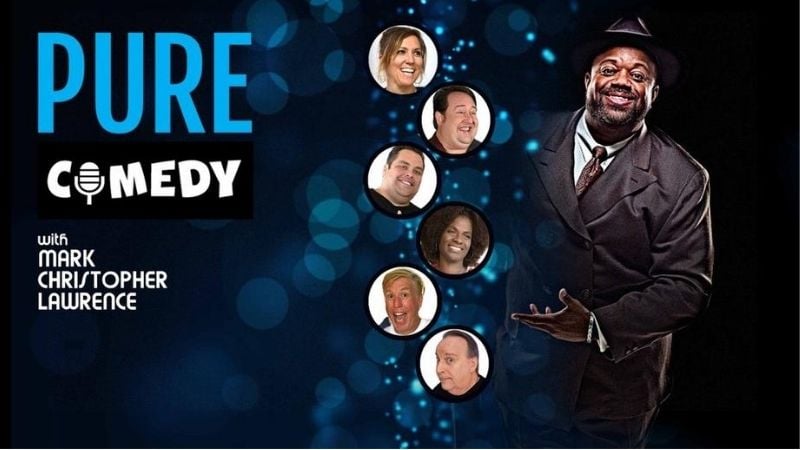 When clean stand-up comics band together with comic/actor Mark Christopher Lawrence, it's more than entertaining; it's Pure Comedy.
Watch "Pure Comedy" on Pure Flix today!
Pure Flix Comedy All-Stars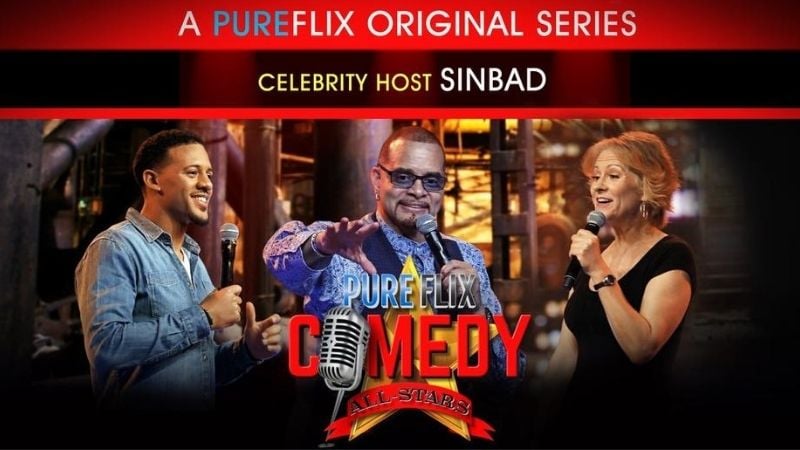 Celebrity host and comedy legend Sinbad welcomes comedians for an evening of stand-up comedy appropriate for the entire family. And the fun doesn't stop; this is only the first installment of Pure Flix Comedy All-Stars, an original production captured before a live audience you'll only be able to watch on Pure Flix. See Christian comedians from all walks of life tickle your funny bone all month long, with new releases every Friday.
Watch "Pure Flix Comedy All Stars" on Pure Flix right now!
And the laughs don't stop there! Visit Pure Flix to start your free trial today. Start watching all of these Christian comedians and more this month.
Sarah Hartland
Sarah Hartland knew she wanted to be a writer from the time she wrote her first short story in the fourth grade. By the time she was in high school, she had written two novellas and countless short stories. It was her love of storytelling that led her into marketing and media.
Sarah freelanced throughout her time at Colorado Christian University, where she graduated with a Bachelor's degree in Business Administration. At CCU, Sarah competed in speech and debate across the country, securing multiple awards and a national debate championship. She co-lead CCU's first-ever broadcast media program, CCU.TV, and served as the program's Student Producer during her senior year.
When she's not writing blog posts or editing a video, Sarah loves to swing dance, ski, travel, or visit her seven younger siblings in Montana.