It's unfortunately usually due to unforeseen circumstances that a spouse ends up as a single parent, navigating the ups and downs of raising a family alone. Being a single parent isn't easy – as they are handed the responsibilities of providing for their family, keeping the home and raising the children.
We see the daily ups and downs of being a single parent played out in the new AFFIRM Originals movie "5000 Blankets." Inspired by the true story of Cyndi and Phillip Bunch, this movie shows what it can be like for single parents on a day-to-day basis and how to cope in a positive and God-honoring way.
WATCH NOW: THE TRAILER FOR "5000 BLANKETS" IS NOW AVAILABLE! Here's the synopsis: Inspired by a remarkable true story, Phillip and his mom (Anna Camp) are determined to change lives after his father disappears due to a mental health crisis. Phillip's generosity and faith spark a citywide movement. "5000 Blankets" is streaming exclusively on Pure Flix January 5!
What is it Like Being a Single Parent?
Being a single mother is something that Cyndi Bunch, who we meet in the AFFIRM Originals movie, "5000 Blankets," suddenly has to navigate after her husband goes missing. Left to worry about her husband's whereabouts, while also raising their son Phillip and keeping their home afloat, Cyndi is under a lot of pressure. She worries about how she will have the strength, courage and faith to get through it all.
Anna Camp, who plays Cyndi Bunch in "5000 Blankets," acknowledges the struggle Cyndi faced when she suddenly became a single parent.
"[In a situation like hers,] you have a choice to become a victim or become this hero and a leader. I feel like Cyndi chooses to become a leader in this," Camp said on set.
Pushing her own fears aside, Cyndi chooses to remain strong and steadfast for her son. She spends time with him, shows him love and tenderness, even when her own heart is anxious and stressed. For Cyndi, she knew it was more important to give Phillip the care he needs rather than showing him brokenness and angst amidst her trials. In the end, she prioritizes what's important – her son's well-being, faith and development.
WANT MORE FAITH AND ENTERTAINMENT? SIGN UP FOR THE PURE FLIX INSIDER EMAIL NEWSLETTER
Cyndi's actions reminds us of the Bible verse Proverbs 31:15-17 (NIV):
She gets up while it is still night; she provides food for her family and portions for her female servants. She considers a field and buys it; out of her earnings she plants a vineyard. She sets about her work vigorously; her arms are strong for her tasks.
Let's dive a little deeper into Cyndi as a single mother and how we can see her character reflected in this verse.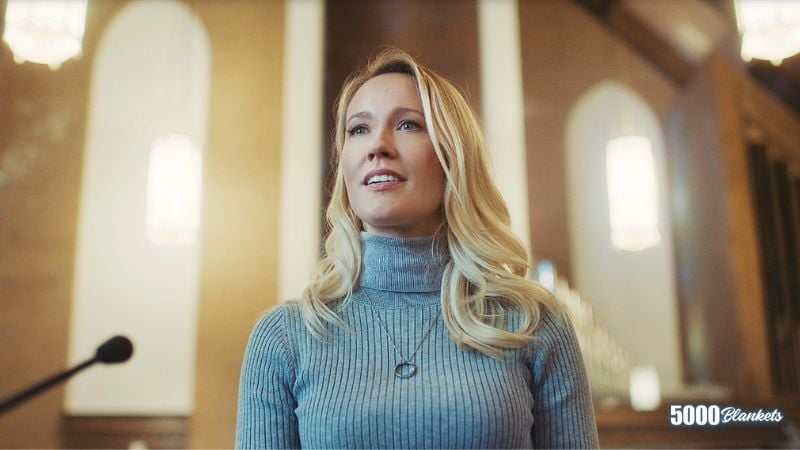 Is Being a Single Parent Hard?
'She gets up while it is still night'
For Cyndi, being a single mother definitely had its challenges. Like Proverbs 31:15 (NIV), we see Cyndi staying up late many nights, working on providing for her son and the charity work Phillip initiated. The heart she has for her son is seen through her service to him and their charity.
READ ALSO: THE 9 CHRISTIAN VALUES THAT CHANGE LIVES
While not having enough time in the day is often a plague for single parents, Cyndi never tires of serving her family, regardless of how many hours that means she has to give. She is able to find purpose and fulfillment from it.
'Out of her earnings she plants a vineyard'
Being a single parent is a lot of hard work, there's no doubt about that. But we all know that saying "you reap what you sow." This doesn't exclude single parenting. While we see Cyndi learning to cope with all the work she is taking on with providing for her family and their charity work, she also gets to see the fruits of her labor. As Cyndi and Phillip's service to the homeless community starts to spread and grow, they receive more blankets and supplies for the homeless than they ever would have imagined.
From Cyndi's perseverance comes the lesson that, while sometimes the workload and stress of being a single parent can be overwhelming, take a moment to pause, thank God for what you have and appreciate the progress you've made.
'She sets about her work vigorously; her arms are strong for her tasks'
Despite her own fears, Cyndi willingly jumps into charity work with her son, with a strong desire to help him succeed in his endeavors. Oftentimes when faced with adversity, we as humans tend to become paralyzed in fear, unknowing of what to do next and how to move forward. Cyndi does quite the opposite when faced with becoming a single parent. As a single mother, she throws herself into loving and caring for her son, working to provide for him in whatever way she possibly can.
READ ALSO: 20 BIBLE VERSES ABOUT STRENGTH: GOD'S WORD ON FAITH IN HARD TIMES
Is Being a Single Parent Good?
Don't be fearful, there can be many blessings that come out of being a single parent. Cyndi's life is a fine example of just that. Cyndi learns a lot about herself in the process of becoming a single mother, embracing the Christian values of courage, service, charity and humility. As she strives to be a good single mother by passing along these same values to her son, she doesn't close herself off from learning from Phillip in the process.
As a single mother, Cyndi opens up to make learning a two-way street: Phillip learns from her example and her heart, while Cyndi learns from Phillip's character and perceptivity. Being a single parent can make the bond and connection between you and your children stronger. You may get to know them more intimately than if they divided their attention between mother and father figures. As we watch this intimate connection grow between single mother and son in "5000 Blankets," we see Cyndi and Phillip grow to understand and know each other better than ever before, proving that good fruit can still come from single parenting.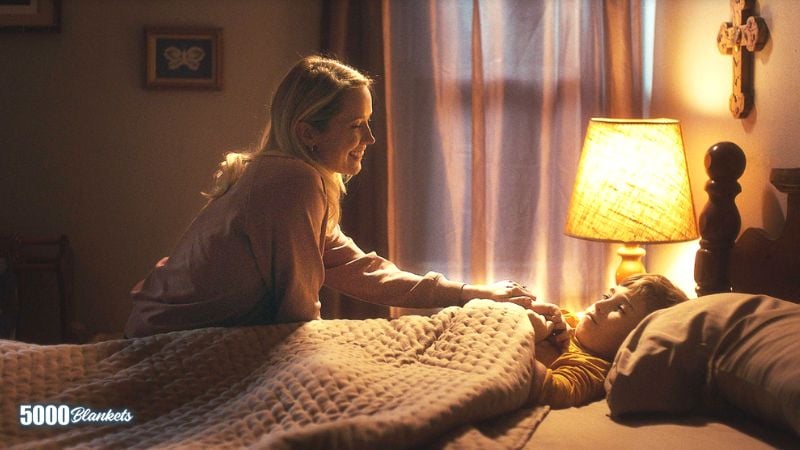 What are Some Bible Verses to Encourage a Single Parent?
For those single parents who may be struggling or needing an extra dose of faith in their current season of life, we've put together this list of Bible verses for any and every single mother or single father:
Jeremiah 33:3 (NIV)
'Call to me and I will answer you and tell you great and unsearchable things you do not know.'
When you are overwhelmed and unsure how to handle being a single parent in the present moment, call unto God and He will be Your strength to carry you through.
Isaiah 41:13 (NIV)
For I am the Lord your God who takes hold of your right hand and says to you, Do not fear; I will help you.
Being a single parent is sure to feel lonely at times, but remember we are never alone. God is always with us, watching over us and there beside us with every step.
Psalm 4:8 (NIV)
In peace I will lie down and sleep, for you alone, Lord, make me dwell in safety.
Single parents live a busy life: caring for their children, providing for the household, work and other responsibilities, it's easy for them to sacrifice time for themselves. God reminds us that rest is good for the soul, that it is necessary for His mission for our lives.
READ ALSO: BATTLE FEAR AND WORRY WITH THESE 10 BIBLE VERSES FOR ANXIETY
Philippians 4:6, 9 (NIV)
Do not be anxious about anything, but in every situation, by prayer and petition, with thanksgiving, present your requests to God ... Whatever you have learned or received or heard from me, or seen in me—put it into practice. And the God of peace will be with you.
It's easy to be so caught up with the ongoings of our lives, including the busyness that is shouldered upon single parents, that we forget to take a moment to stop and thank God for every good thing He has given us. We must always keep our eyes on Him, regardless of what in life we're currently dealing with.
2 Thessalonians 3:3, 16 (NIV)
But the Lord is faithful, and he will strengthen you and protect you from the evil one … Now may the Lord of peace himself give you peace at all times and in every way. The Lord be with all of you.
God is with each of us, and every single parent we know, all the time. He never abandons us or leaves our side. May the peace of knowing His neverending presence strengthen us during adversity.
1 Peter 5:7 (NIV)
Cast all your anxiety on him because he cares for you.
Juggling so many responsibilities as a single parent can make stress feel like a balloon being blown up until it almost pops. But when we leave our worries at the foot of the Cross, Jesus helps us carry them, making the load lighter on us as individuals.
What Other Movies Examine Being a Single Parent?
If you enjoyed "5000 Blankets" and appreciated Cyndi's determination, perseverance and courage to be strong and be present for her son, we're sure you'll enjoy these other Pure Flix movies that also show the healing and grace God bestows on single parents:
Moonrise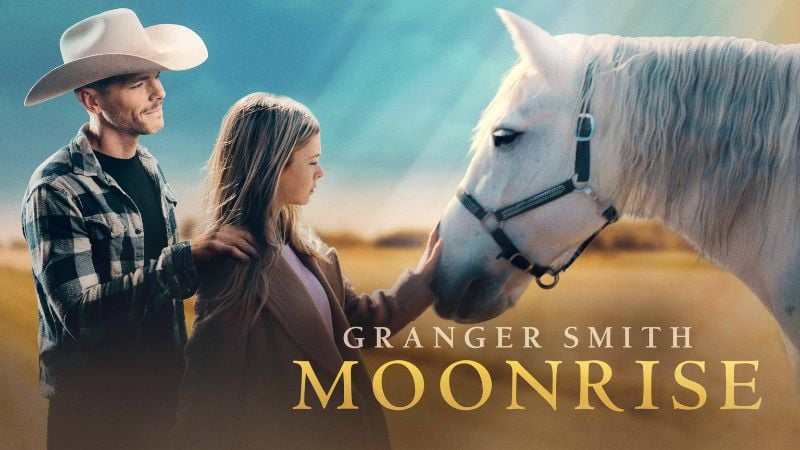 Will Brown, a single parent to his three children, is still living in the past, unable to overcome the loss of his wife two years ago. So much so, that he cannot even imagine celebrating the joy and comfort of the Christmas holiday. Though his children pray and encourage him to heal after all this time, it isn't until a newcomer at his ranch shows him that he can learn what it means to move forward in hope and peace.
Stream the AFFIRM Originals and Pure Flix exclusive movie "Moonrise," now available.
Birdie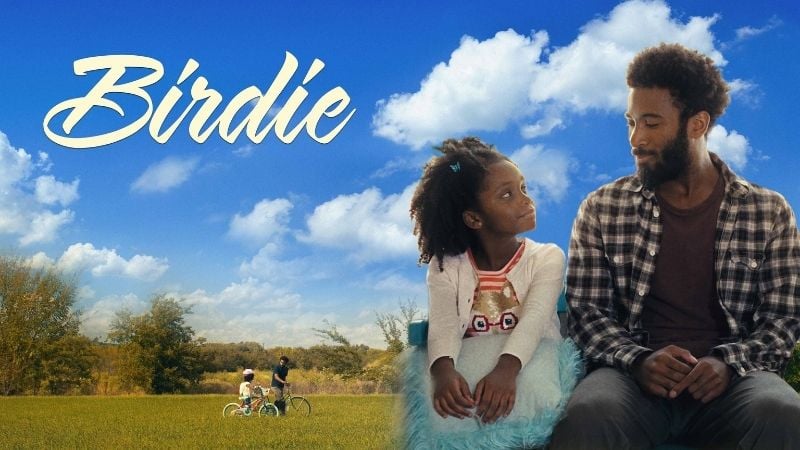 After being released from prison, all Luke wants to do is reconnect with his daughter and be a part of her life. But unfortunately for his daughter's maternal grandparents – her legal guardians – they would rather he stay away from their family. After all, they blame his reckless behavior for why their daughter – Luke's late wife – passed. Can Luke prove to his in-laws that he is able to provide and take care of his daughter as a single parent? Can his in-laws forgive Luke in order to heal and invite him back into the family?
Watch "Birdie" now available on Pure Flix.
Tulsa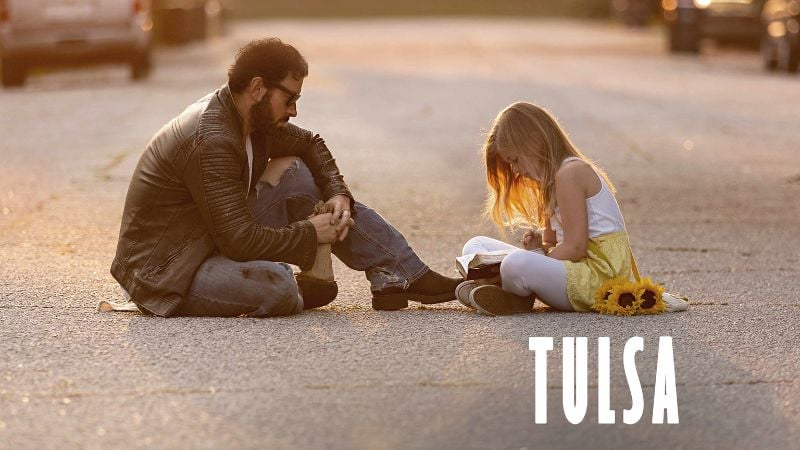 Tommy's life is turned upside down when he gets the shocking news that he has a 9-year-old daughter. His single-parent responsibilities are suddenly thrust upon him, none of which are suitable for his bachelor biker lifestyle. Will this sassy, faith-filled, by-the-book girl make Tommy make some meaningful changes in his life?
Stream "Tulsa" available on Pure Flix with a free 7-day trial.
Legacy Peak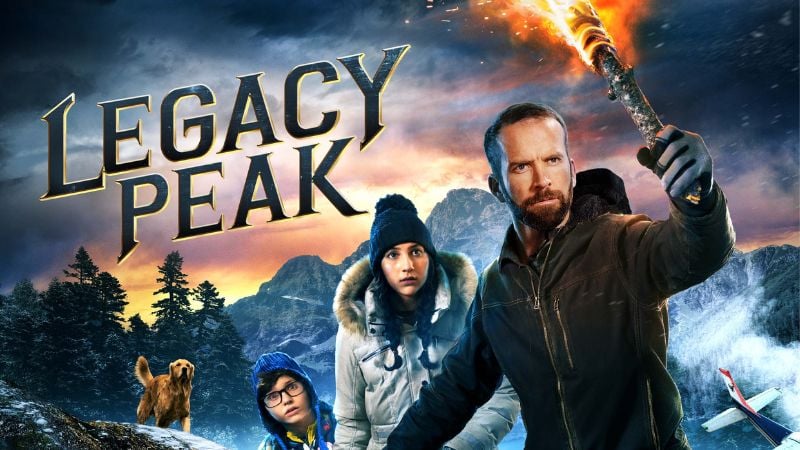 Sam and Ben have been raised for many years by their single mother, after their father died when Ben was a small child. Jason wants to win their approval to show he cares for and wants to be a part of their family in time to propose to their mother at Christmas. As what is supposed to be Jason, Sam and Ben's bonding adventure takes some unexpected twists and turns, will Jason be able to prove how much he cares and loves Sam, Ben and their mother?
Watch the Pure Flix Originals movie, "Legacy Peak," now available.
Nowhere Safe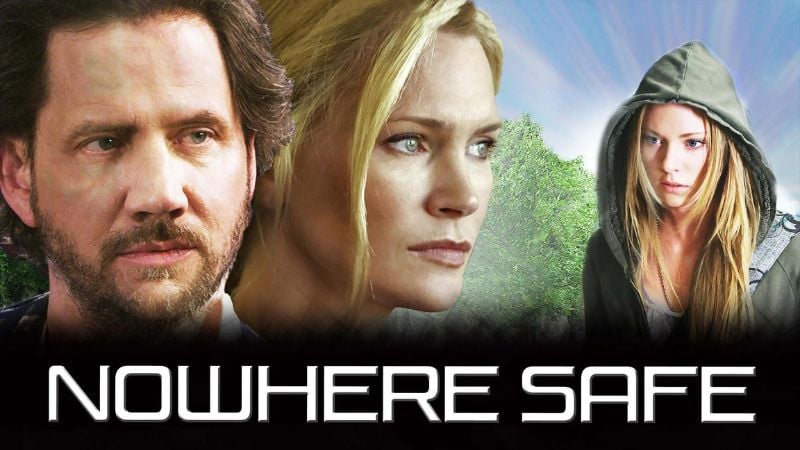 Mother and daughter duo Julie and Ashley move to another town to start a new life and both encounter romantic interests that make the transition smoother. But just as they start to get comfortable in their new life, past hurts come back to haunt them. Will they be able to overcome the past to ensure a brighter future for both single mother and daughter?
Stream "Nowhere Safe" on Pure Flix. Not a member? Get a 7-day free trial.
Christmas Angel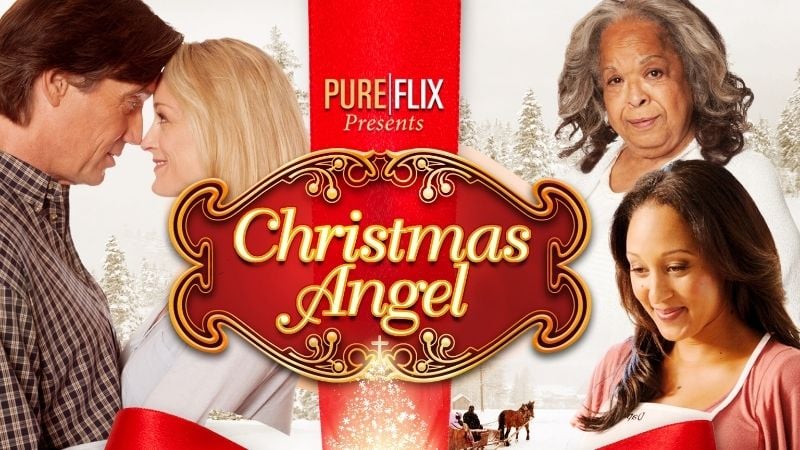 At Pure Flix, we believe some Christmas movies are meant to be watched year-round! Thi Pure Flix Originals "Christmas Angel" is definitely one of them. All Olivia wants for Christmas is for her single mother to find love again. With a little divine intervention, Olivia may just see her wish come true. Starring a Pure Flix fan favorite, Kevin Sorbo, this movie is sure to get you in good spirits no matter what time of year!
Watch the Pure Flix Originals movie, "Christmas Angel," only available on Pure Flix.
We hope and pray that all the single parents in your life are able to be as couragous, strong and faith-filled as Cyndi in "5000 Blankets." It may be a hard feat, but with God's encouragement and support, any single parent can be strengthened and equipped for the journey. Share with them the beautiful story of Cyndi in "5000 Blankets" exclusively streaming on Pure Flix.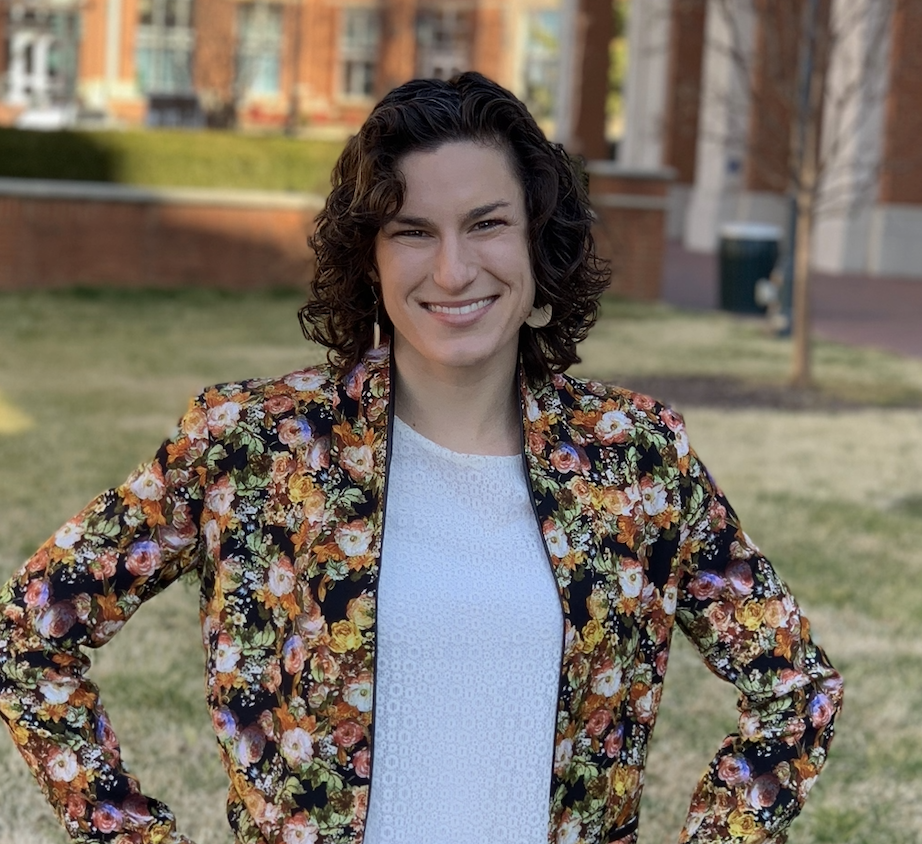 Marissa Zimmet
I was born and raised just across the bay from Tampa, Florida (Go, Lightning!) and attended college at ECU in Greenville, North Carolina. I am a devout Catholic and am active in my parish in Charlotte, North Carolina. Outside of work, I love to run, hike, watch movies and hockey, and spend time with my dog, Rose, and my cat, Toasty, who are both rescues.