Despite what popular media would have us believe, devout Christian celebrities do exist – and they're making a splash in Hollywood. There are plenty of famous singers, actors, and entertainers who don't hide their Christianity. Here are nine celebs who haven't let their career get in the way of their faith.
Ryan Gosling
An internationally famous actor who was recently nominated for an Oscar for his role in "La La Land", Ryan Gosling was brought up in a traditional Mormon household. Though he is no longer part of the Mormon faith, he says religion has influenced every aspect of his life and he remains a non-denominational Christian today.
Dwayne Johnson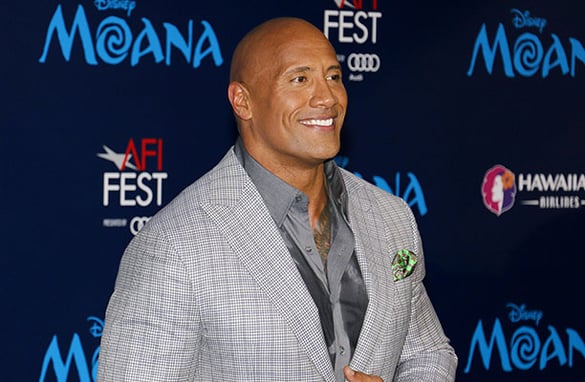 Dwayne "The Rock" Johnson enjoyed a career as a pro wrestler that eventually led to his success as an actor. He says he has a special relationship with God that helped him through depression, among other struggles, and that he counts his blessings daily.
Angela Bassett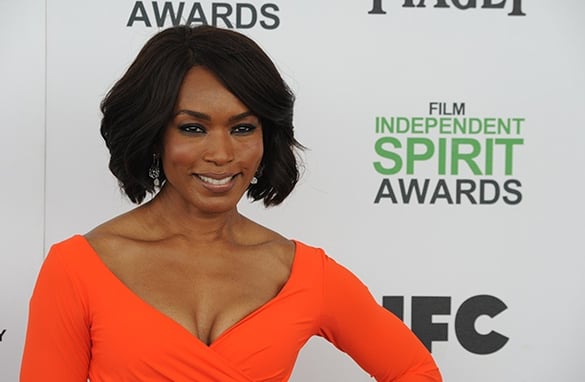 Oscar-nominated Angela Basset is known for her strong female roles, but what many may not realize is how those roles were formed, at least in part, from her faith. She is proud of her walk with Christ and even contributed to "The Bible Experience", an audio recording of the complete bible.
Steve Harvey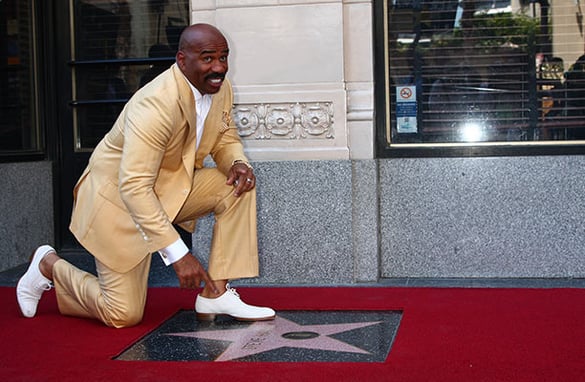 A comic and popular TV host, Steve Harvey's work is refreshingly clean and inspired by his faith. He credits God for his success and his rise from poverty. In an interview with "Essence" magazine, Harvey's wife Marjorie explained, "Our relationship with God is the centerpiece for love in our family."
Demi Lovato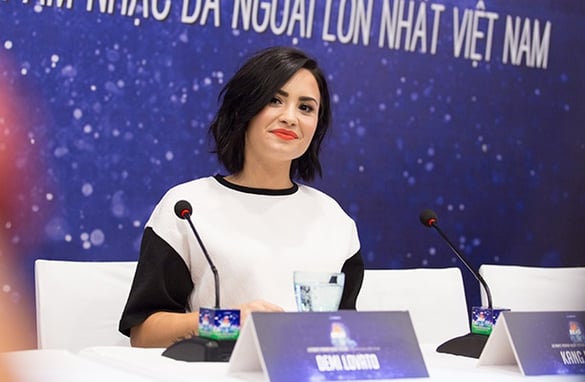 From a tattoo of a cross on her hand to her public Instagram posts about her faith, pop music star Demi Lovato is honest about being a Christian. She credits her five years of sobriety to God and tells fans that she believes in a God who "accepts everyone."
Mark Wahlberg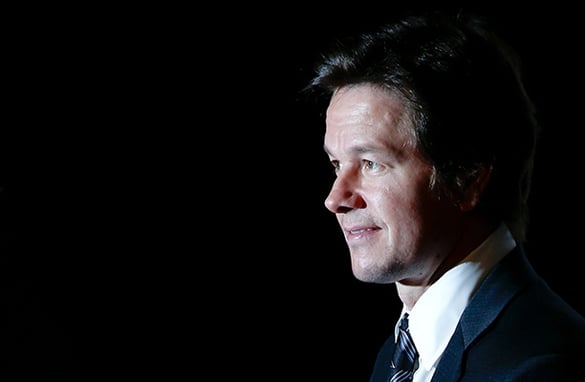 Actor and former rapper Mark Wahlberg has called his relationship with God "the most important part of his life." He tries to attend church and prays every day. Wahlberg publicly credits God for his successful career, his wife, and his children.
Carrie Underwood
Carrie Underwood grew up singing in the choir in her Southern Baptist Church in Muskogee, Okla., and has never kept her religious views a secret. She mentions her faith in almost every interview. She commonly performs at Christian concerts, including a recent surprise performance at Passion 2017.
Read also: 10 Pop Stars Who Love Jesus
Martin Sheen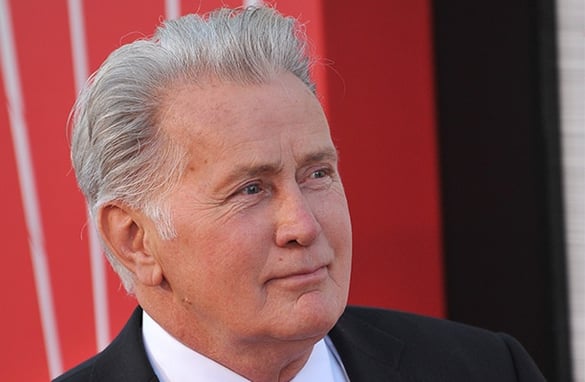 Martin Sheen is an award-winning actor and devout Catholic. Sheen and his oldest son, Emilio Estevez, created a film about El Camino de Santiago, a 500-mile spiritual pilgrimage in Spain. Estevez wrote and directed the film, called "The Way", while Martin Sheen starred as the main character.
Denzel Washington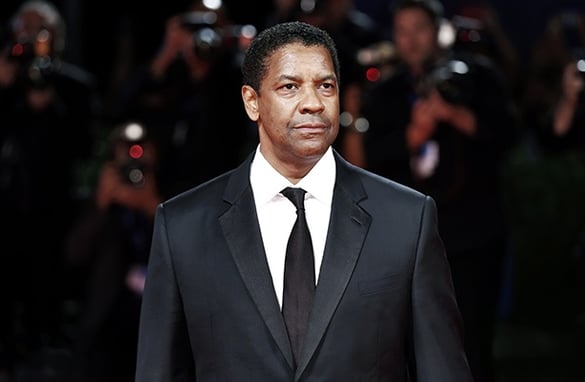 As one of the few actors in Hollywood who has maintained a long and faithful marriage, Denzel Washington's faith shouldn't be too surprising. The son of a preacher, Washington even considered entering the ministry. The two-time Academy Award winner said, "I'm here to serve God," in a recent interview.
Download the free devotional, "Christian Movies that Teach the Fruit of the Spirit," for information about how the Holy Spirit can transform your life. This devotional includes movies with Christian actors who demonstrate the virtues Paul discusses in Galatians.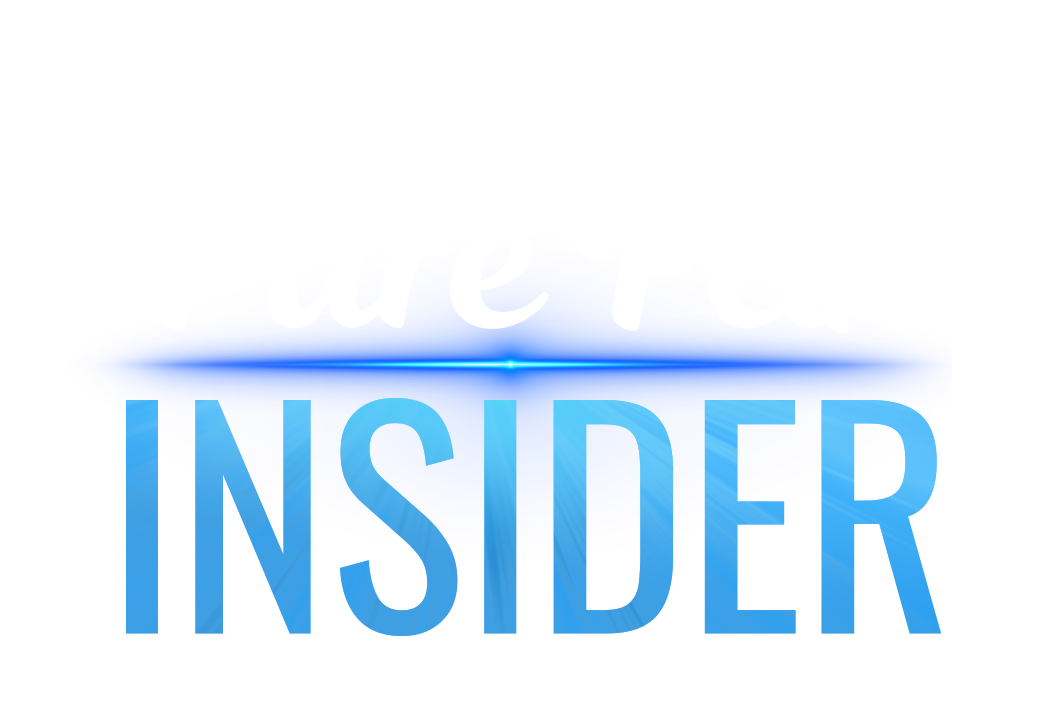 Pure Flix Editors
PureFlix.com is an online streaming service providing you and your family with clean and uplifting entertainment options. Here on Pure Flix Insider, you'll find articles on faith, parenting, and entertainment news. For more information, check out PureFlix.com and sign up for a free week trial.