Summer is upon us and millions of Americans will be turning their attention to vacation planning. From trips to the beach and educational excursions, there is no shortage of travel options here in the U.S and abroad — but have you considered taking any Christian vacations?
There are a number of Christian family vacation spots throughout the U.S. that are worth checking out. These religious vacation destinations not only allow you and your family to have a blast, but they also more deeply connect you with your Christian faith.
Here are just some places to check out if you're considering Christian vacations this year:
READ ALSO: How Much Does the Bible Impact Pop Culture? You'll Be Surprised
Christian Vacations: Ark Encounter
The Ark Encounter is truly one of the most unique Christian family vacation spots. Located in Williamstown, Kentucky, this family attraction is one of the Christian family vacation spots you won't want to miss. Here's a bit more about the attraction:
"Ark Encounter features a full-size Noah's Ark, built according to the dimensions given in the Bible. Spanning 510 feet long, 85 feet wide, and 51 feet high, this modern engineering marvel amazes visitors young and old."
There's much more to see as well in addition to the stunning exhibits inside the Ark Encounter — presentations that show in stunning form what life was like for Noah and his family.
This religious vacation destination is a Christian theme park also includes a zoo, zip lines, fine dining and plenty more. Find out more about Christian vacations at the Ark Encounter here.
READ ALSO: 3 Essential Details About Jesus That Could Transform Our Culture
Christian Family Vacation Spots: The Creation Museum
Another one of the Christian family vacation spots worth noting is the Creation Museum. The sister location of the Ark Encounter, The Creation Museum is located in Petersburg, Kentucky — not too far away from the ark.
Those looking for Christian vacations will love what the museum has to offer. From state-of-the-art exhibits to on-site experiences and events, this Bible-themed museum is both educational and exciting.
Here's more about one of the Christian family vacation spots you won't want to miss:
"The state-of-the-art Creation Museum allows you to venture through biblical history, stunning exhibits, botanical gardens, planetarium, zoo, zip line adventure course, and much more. This 75,000-square-foot facility has welcomed millions of guests since opening in Petersburg, Kentucky."
Find out more about the Creation Museum here.
The Museum of the Bible: A Fascinating Adventure
If you're looking to take a trip to Washington, D.C., be sure to include a trip to The Museum of the Bible. Among Christian family vacation spots, this one is sure to inspire.
READ ALSO: Inside the Incredible Story Behind Lifesize Replica of Noah's Ark
This massive museum "showcases fascinating artifacts and offers an immersive experience with the Bible and its ongoing impact on the world around us."
Additionally, a beautiful theater hosts stage shows and other impressive events. This is one of the religious vacation destinations that you and your family don't want to skip.
Religious Vacation Destinations: The Holy Land Experience
Another place for Christian vacations is The Holy Land Experience in Orlando, Florida. This theme park describes itself as "a living, biblical museum and park that brings the world of the Bible to life."
This is one of the Christian family vacation spots that you can add to your schedule while visiting Florida. It includes exhibits, live shows and plenty more. In addition to all the fun and shows, there's mini golf, rock climbing and other activities for kids.
Find out more about this religious vacation destination here.
Christian Cruises: KLOVE
Perhaps you and your family are looking for Christian vacations that will take you on the high seas. In that case, it's worth searching for faith-themed cruises, as some fun Christian family vacation spots might be found while traveling around on a massive ship!
The KLOVE Cruise is just one annual event worth looking into. Not only does the cruise take fans on an amazing journey, but it includes performances from some of the biggest names in Christian music.
Spend some time searching online for other Christian vacation cruise options as well.
More Christian Family Vacation Spots: Sight & Sound Theaters
As you explore religious vacation destinations, there's another unique option: Sight & Sound Theaters. Located in Lancaster, Pennsylvania and Branson, Missouri, Sight & Sound has a unique offering when it comes to Christian family vacation spots.
These theaters bring Bible stories to life in stunning fashion, entertaining and inspiring audiences. And considering their strategic locations, the theaters are the perfect addition to any trip you and your family might be planning to Lancaster or Branson.
"Each year, we welcome more than a million people from around the world who come to experience these amazing stories," a description reads. "With over 40 years of bringing the Bible to life on stage, we've had quite a journey."
Find out more about Christian family vacations spots with Sight & Sound here.
Staycation Options: VBS and Other Destinations
As you're considering Christian vacations, don't forget local "staycation" options. It's worth checking out local church schedules to see what vacation Bible school options are available for your children this summer.
Many churches also host summer events worth checking out. Perhaps traveling to Christian family vacation spots isn't in the cards this year, but that shouldn't stop you from seeing what's going on in your local community. It's worth taking a look and searching online!
Good luck with your vacation planning! We hope the bits of information on these Christian family vacation spots help you out along the way.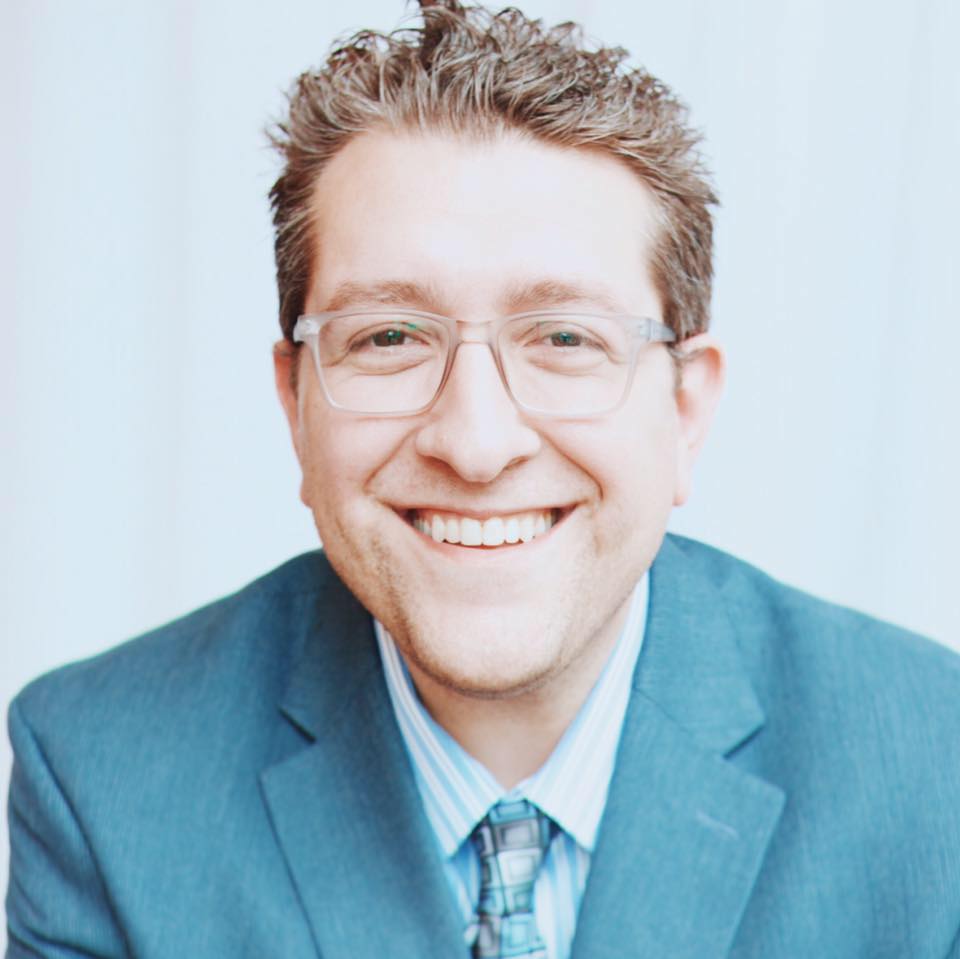 Billy Hallowell
Billy Hallowell has been working in journalism and media for more than a decade. His writings have appeared in Deseret News, TheBlaze, Human Events, Mediaite and on FoxNews.com, among other outlets. Hallowell has a B.A. in journalism and broadcasting from the College of Mount Saint Vincent in Riverdale, New York and an M.S. in social research from Hunter College in Manhattan, New York.