The Bible tells us to "pray without ceasing," but what, exactly, does this mean? It's a command that Paul writes in 1 Thessalonians 5:17 when he tells the church in Thessalonica to "rejoice always, pray continually, give thanks in all circumstances." He goes on to tell readers that "this is God's will" for them under Jesus Christ.
DOWNLOAD: GET YOUR FREE 'FEARLESS FAITH MOVIE GUIDE' RIGHT NOW TO BUILD A STRONGER FAITH
The call to pray without ceasing is clearly one that urges Christians to continuously seek God in their lives. It's a bold proclamation that, at first glance, might seem almost impossible to live out. But there are some important tips that can help each believer thrive in this area.
Christian commentator Matthew Henry once explained the importance of praying without ceasing, noting that the act and mindset helps keep believers spiritually connected:
A truly religious life is a life of constant joy. And we should rejoice more, if we prayed more. Prayer will help forward all lawful business, and every good work. If we pray without ceasing, we shall not want matter for thanksgiving in everything. We shall see cause to give thanks for sparing and preventing, for common and uncommon, past and present, temporal and spiritual mercies. Not only for prosperous and pleasing, but also for afflicting providences, for chastisements and corrections; for God designs all for our good, though we at present see not how they tend to it. Quench not the Spirit.
This explanation is clear: prayer matters — and it doesn't only have value during the tough times when we seek God to guide us through our issues. Prayer should be an ongoing process that we engage in as we face various issues, victories and decisions.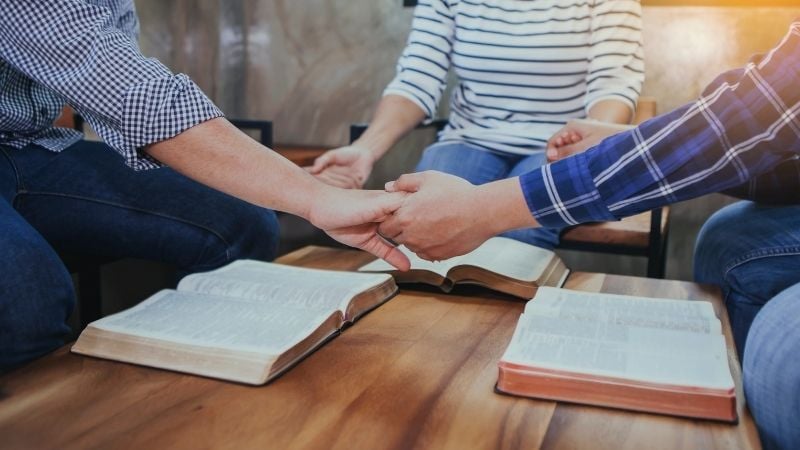 Of course, many of us are so busy that we let the day pass without spending a great deal of time in prayer. With that in mind, how can we learn to pray without ceasing?
5 ways To Pray Without Ceasing
1. Pray in the Morning
"Trust in the Lord with all your heart and lean not on your own understanding." -Proverbs 3:5 (NIV)
One excellent habit that not only starts the day out right but can also help keep one's mind focused on the Lord is to always start the day with prayer. A good habit is to turn to God before one's feet even hit the floor, asking Him for help and guidance during the day ahead.
2. Center Prayer Around Meals
"The eyes of the Lord are on the righteous, and his ears are attentive to their cry." -Psalm 34:15 (NIV)
Another way to persist on the journey to try and pray without ceasing is to ensure that prayer unfolds before all meals and snacks — an outstanding way to keep consistent and to cultivate a spirit of gratitude.
Since meals and snacks unfold throughout the day, they are good benchmarks and reminders that can help consistently connect individuals to the Almighty.
3. Focus on Joyful Prayer
"Give thanks in all circumstances; for this is God's will for you in Christ Jesus." -1 Thessalonians 5:18 (NIV)
Many people fall into the trap of only thanking God when times are tough. In moments of desperation it makes sense to call on the Lord, but what about times of victory?
It's important to use joyful moments as opportunities throughout the day to thank God. These catalysts can range from thanking God for the simple things you observe in His creation to remembering to honor Him when you encounter personal successes.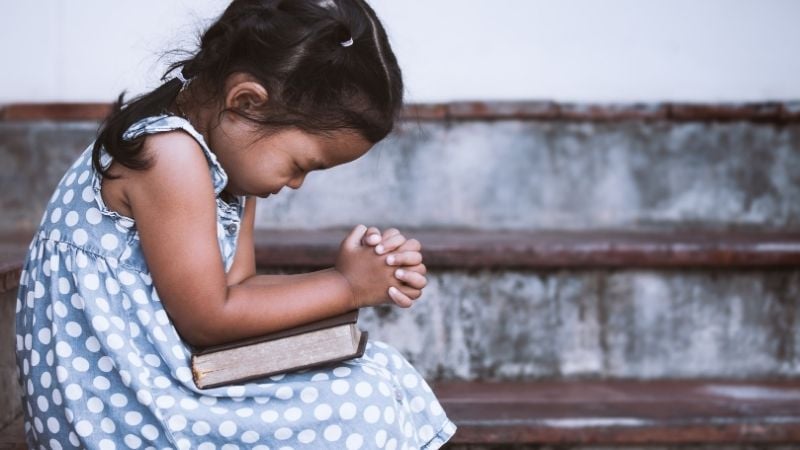 4. Pray After a Mistake or Error
"Repent, then, and turn to God, so that your sins may be wiped out, that times of refreshing may come from the Lord." —Acts 3:19 (NIV)
Sin and personal errors are also a time to reflect, while seeking change and forgiveness. The best way to achieve all three of these goals is through prayer.
While this might be more inconsistent than strategically praying at meals and in the morning, it's another step worth embracing in order to definitively pray without ceasing.
READ ALSO: 5 Healing Prayers for Forgiveness
5. Understand the Purpose of Praying Without Ceasing
Finally, the most important element is to recognize why Paul wants believers to pray without ceasing. According to theologian John Piper it all boils down to fostering a dependence on God, to pray to God repeatedly and often – and to not give up, no matter what happens.
"So, the key to rejoicing always is to pray continually; that is, to lean on God all the time and call to him repeatedly and often," Piper explains. "Never give up looking to him for help, come to him repeatedly during the day, and come often. Make the default state of your mind a Godward longing and a Godward thankfulness."
For more great faith content, be sure to subscribe to the "Pure Flix Insider" blog so you never miss the latest in Christian news, lifestyle, and entertainment. For more inspiration, download our "Fearless Faith Movie Guide."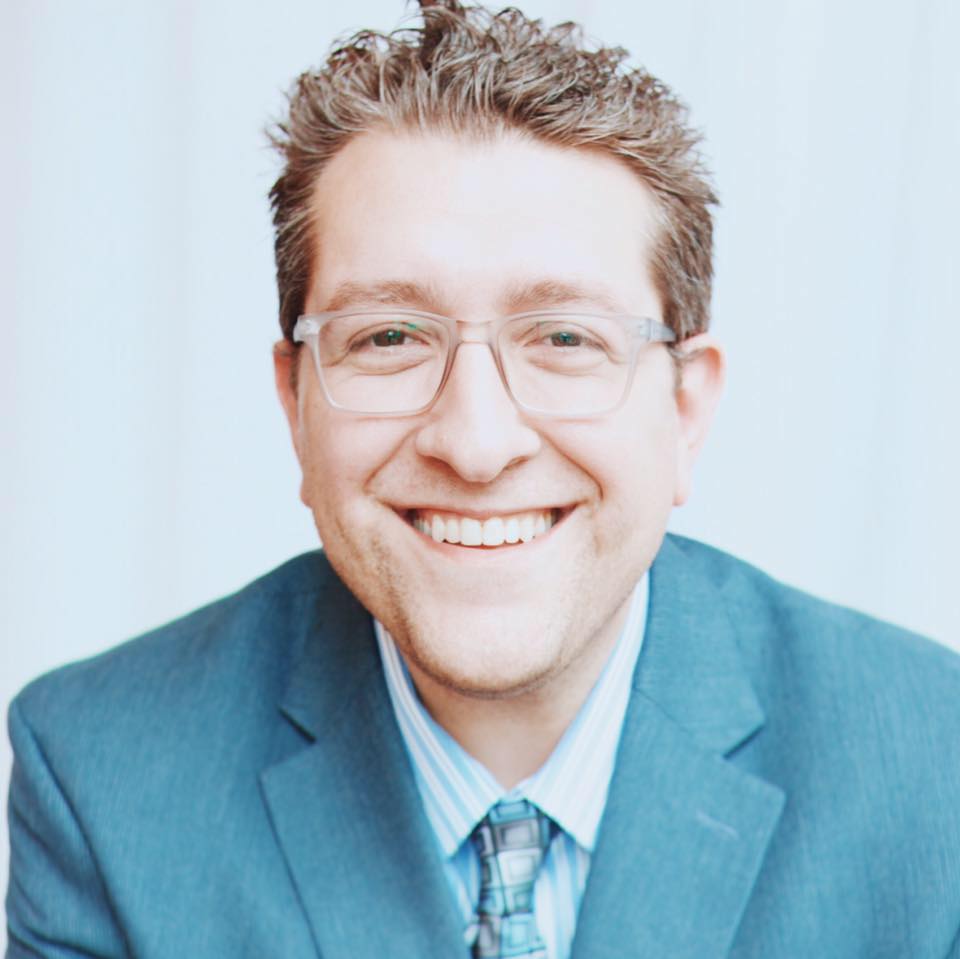 Billy Hallowell
Billy Hallowell has been working in journalism and media for more than a decade. His writings have appeared in Deseret News, TheBlaze, Human Events, Mediaite and on FoxNews.com, among other outlets. Hallowell has a B.A. in journalism and broadcasting from the College of Mount Saint Vincent in Riverdale, New York and an M.S. in social research from Hunter College in Manhattan, New York.