Daily morning prayer can be a pivotal and important practice that can help begin the day with positivity and a focus on God's word. Prayer holds the power to center us and to guide us into the flow of the day. It also helps people keep an eternal perspective amid life's chaos, reminding us of God's power in both good and bad times.
Want to dive deeper into Pure Flix Originals? Subscribe to the Pure Flix Insider email newsletter
1. Prayers to Give Thanks for a New Day
"Rejoice always, pray continually, give thanks in all circumstances; for this is God's will for you in Christ Jesus." -1 Thessalonians 5:16-18 (NIV)
Offering daily morning prayers of thanks is an incredible way to start each day. God, the giver of life, allows each of us to wake up to new excitements and beauties each day, so it's important that we turn to Him and offer up our gratitude. A prayer of gratitude orients our hearts and our minds to focusing on maintaining a joyful spirit despite whatever we may encounter that day.
Thanking the Lord in the morning is also a method of keeping our perspective fixed on what truly matters. Gratitude is a powerful reminder of all we have — and of the eternal love God gives us. Here's an example of a morning prayer to give thanks for a new day:
Dear Lord, thank you for allowing me to awake to yet another beautiful day. I am grateful for the beauty of the sun and Your other creations. Despite sometimes forgetting to proclaim my thanks, I am overjoyed by the wonders around me. Thank You for my life. In Jesus' name I pray, amen.
Read Also: 7 Powerful Prayers For God's Protection And Safekeeping
2. Prayers for Strength to Tackle the Day
"Guide me in your truth and teach me, for you are God my Savior, and my hope is in you all day long." -Psalm 25:5 (NIV)
Life can get complicated. Various trials, tribulations — and even victories — can leave us looking for strength. When it comes to powerful morning prayer to start each day, a prayer for strength to tackle the day is essential. Asking Our Father in heaven for His strength reminds us that we cannot - nor are supposed to - take on each day alone. We humbly ask for His strength to be with us as we face a new day.
It's important to simply ask God to guide us, sustain us and give us the spiritual, physical and emotional power to get through each day. It's amazing what a daily morning prayer like this can do to keep us focused and prepared for whatever comes our way.
Here is a sample powerful morning prayer for strength to tackle the day:
Lord, I don't know what lay before me today, but I commit it all to You. Please give me strength and courage to get through the joys, challenges and happenings of the day. I thank You for my life and for all that I have; I commit this day to You. No matter what happens, I know You have me in the palm of Your hand. In Jesus' name I pray, amen.
3. Prayers for Guidance Through the Day
"Lord, be gracious to us; we long for you. Be our strength every morning, our salvation in time of distress." -Isaiah 33:2 (NIV)
With the quest for strength often comes the need for wisdom and discernment — two elements of the human experience that we can seek out from God, specifically the Holy Spirit. As life throws curveballs and people navigate through the experience, offering morning prayers to God to provide knowledge and discernment is a natural and common-sense way to start each day. We can call on the Holy Spirit to guide us throughout our day.
Here's a sample of a comforting morning prayer seeking guidance for the day:
Lord, thank You for this day. I ask that You would guide my path today and, more specifically, my thoughts, words and actions. Please be with me throughout the day and help me navigate whatever comes my way. Most importantly, help me to reflect and live out my life in a way that is honoring to You. In Jesus' name I pray, amen.
Read Also: 5 Peaceful Night Prayers To End Your Day
4. Prayers for God to Use Us for His Will
"Let the morning bring me word of your unfailing love, for I have put my trust in you. Show me the way I should go, for to you I entrust my life." -Psalm 143:8 (NIV)
A morning prayer to begin the day that asks God to use you for His purposes is yet another wonderful way to stay centered and to remain open to the blessings that God might do through you in others' lives. We are called to be His hands and feet - what a better way to adjust our mindset to doing so than with a daily morning prayer.
Here's an example of a powerful morning prayer for God to use us:
Lord, please use me today in any way You see fit. As You guide my thoughts and actions, please use me to bless others and for Your purposes more broadly. Rather than seeking my own will, help me to align with Yours. Thank You, God, for all You do for me. In the name of Your son Jesus, I pray, amen.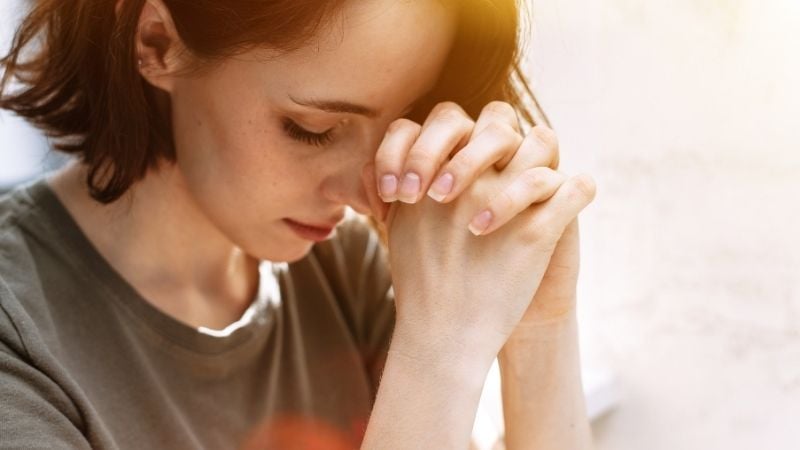 5. Prayers for Our Loved Ones
"Do not be anxious about anything, but in every situation, by prayer and petition, with thanksgiving, present your requests to God." -Philippians 4:6 (NIV)
Read Also: 38 Powerful Bible Verses For Overcoming Life's Struggles
Praying for friends, family and loved ones is another wonderful way to start each morning. It's a selfless act that asks God for the protection of and assistance for others throughout their day. From parents praying for their children to individuals invoking God on behalf of friends facing a difficult time, morning prayers for loved ones offer up inspiration and eternal perspective.
Here's an example of an inspiring prayer for loved ones:
Lord, it is so easy to focus only on my needs, but I ask that You would bless those around me (consider inserting specific names). Please help my (children, friends and family) to see, feel and experience Your love. Please protect and heal my loved ones. I thank You for the wonderful people I have in my life and I ask You to guide their paths and to bring them closer to You.
We hope this powerful morning prayers to start your day inspire you and orient your hearts and minds to remember what is important to focus on every day. Be sure to subscribe to the Pure Flix Insider, where faith and entertainment connect.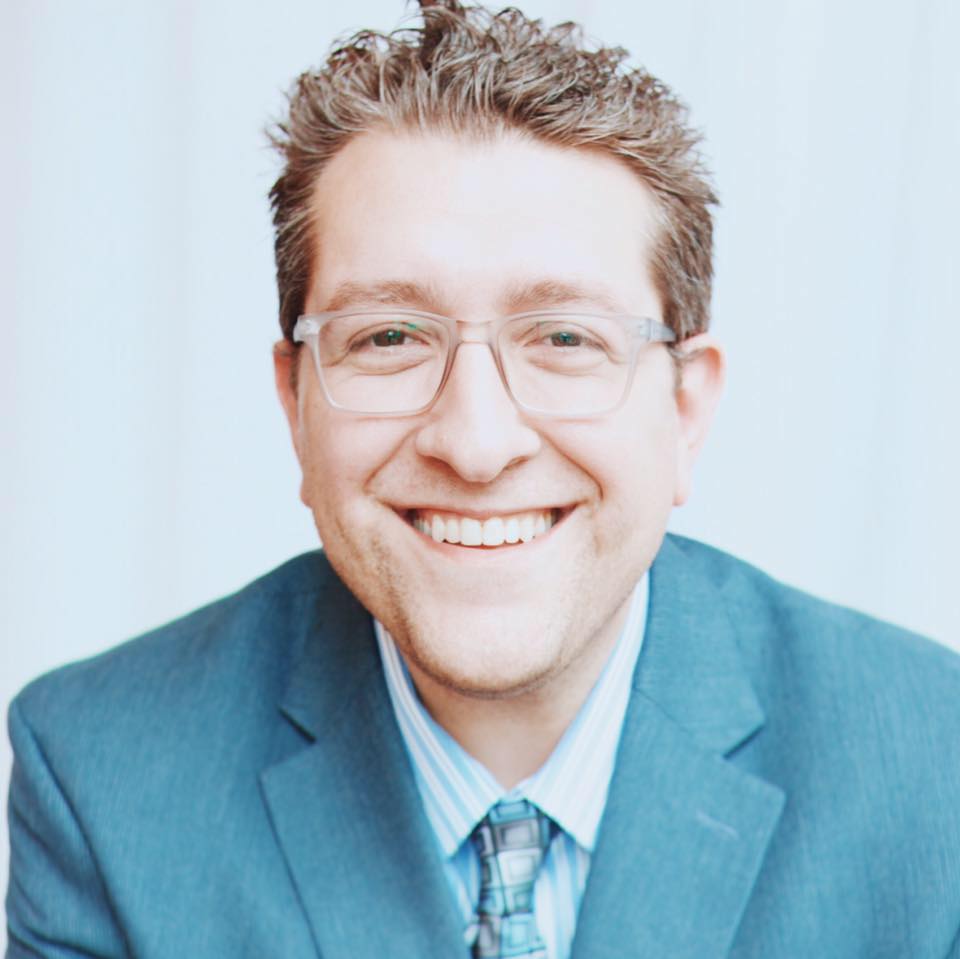 Billy Hallowell
Billy Hallowell has been working in journalism and media for more than a decade. His writings have appeared in Deseret News, TheBlaze, Human Events, Mediaite and on FoxNews.com, among other outlets. Hallowell has a B.A. in journalism and broadcasting from the College of Mount Saint Vincent in Riverdale, New York and an M.S. in social research from Hunter College in Manhattan, New York.