There are a wealth of Christian podcasts available to remind you to follow the Bible's teaching and motivate you to lead a more fulfilling life according to God's Word. In an increasingly secular world, podcasts are the perfect modern solution for absorbing Scripture on the go.
The Pure Flix Podcast
Before we get into our best-of list, be sure to listen to "The Pure Flix Podcast." The Christian podcast is free and can be streamed and downloaded on your favorite podcast platforms. From Anchor to iTunes and Stitcher, this entertainment and lifestyle podcast is available practically everywhere. Here are the latest episodes:
The Women In My World With Shari Rigby
The new podcast, "The Women In My World" is part of the Pure Flix Podcast network andseeks to inspire, influence, impact and connect women as guests share their testimonies to empower others through the art of storytelling. Hosted by Shari Rigby, the show is dedicated to women who put their faith into action by tackling critical, real-life issues that will change and impact the world. Shari shares the mic with celebrities, authors, influencers, trailblazers, and world-changers, as they dig deep into stories that matter. Each fantastic conversation will encourage and engage viewers and offer them practical tools to use in their everyday lives.
Best Christian Podcasts: Edifi
If you're looking for the best Christian podcasts, look no further than Edifi, an app that brings together all of the best, transformational and faith-inspiring Christian podcasts. This truly powerful app — available on the Google Play and Apple stories — gathers thousands of the best Christian podcasts for your listening enjoyment. Cut through the noise and grow your faith by diving into the world's top Christian podcasts today.
OnePlace Mobile App: Popular Christian Podcasts
While OnePlace itself is not a podcast, it tops this list because it's one of the best Christian podcast resources out there. OnePlace.com provides online streaming Christian radio broadcasts and programs and also has a mobile app that allows you to listen to the best Christian podcasts all in one place. It includes radio shows and has a huge list of Bible podcasts all from different pastors available to download for free.
Harvest with Greg Laurie
Author and Pastor Greg Laurie has several podcasts available through his church and ministry, "Harvest." In particular, Harvest's "A New Beginning with Greg Laurie" podcast is a 30-minute radio broadcast dealing with Biblical topics like evangelism and more. Rated five stars on iTunes, one happy listener said, "Pastor Greg is one of the most eloquent and relevant ministers I have ever heard."
Check out all the Greg Laurie podcasts here.
The Billy Hallowell Podcast
Journalist and commentator Billy Hallowell brings you "the story behind the story" as he interviews key Christian influencers. With guests from Candace Cameron Bure to Lee Strobel and everyone in between, "The Billy Hallowell Podcast" is perfect for anyone interested in hearing great testimonies and keeping up with Christian pop culture.
Listen to "The Billy Hallowell Podcast" here or on your favorite Podcast app.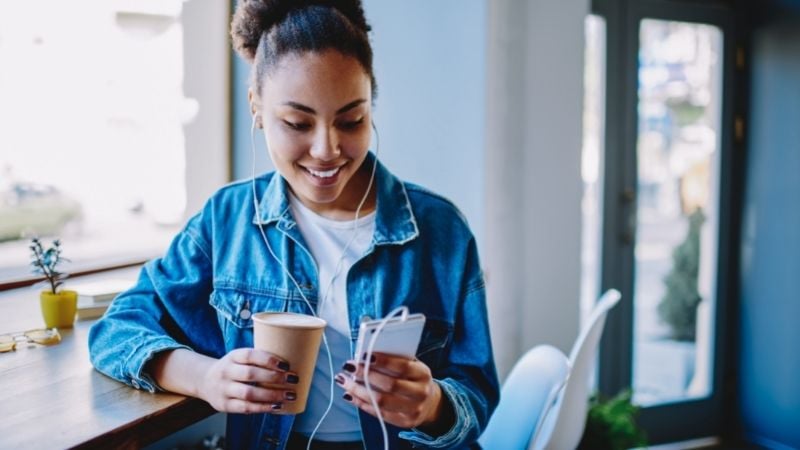 Think Eternity With Matt Brown: Christian Podcast
We know most people are overwhelmed by the cares and pressures of life. Each week on "Think Eternity with Matt Brown" Matt Brown, along with his esteemed guests, including author Lee Strobel, "War Room" actor T.C. Stallings and Missy Robertson, helps you live with fulfillment, focus, passion and purpose.
Listen to "Think Eternity with Matt Brown" on AccessMore or wherever you listen to your Christian podcasts today!
Great Christian Podcast: Truth's Table
The ladies of "Truth's Table" call themselves "Midwives of Culture for Grace and Truth." Michelle Higgins, Christina Edmondson, and Ekemini Uwan are black Christian women who love truth and seek it out wherever it leads. On this podcast, they share perspectives on race, politics, gender, current events, and pop culture that are filtered through their Christian faith.
Listed to "Truth's Table" here or on your favorite Podcast app.
BreakPoint: Best Christian Podcasts
From the Colson Center for Christian Worldview, "BreakPoint" has been providing a Christian perspective on today's news and trends since 1991. Now hosted by John Stonestreet, "BreakPoint" seeks to answer questions like "How are Christians to make sense of the world around us?" and "How can we make sure we have clarity in our daily lives?"
Find "BreakPoint" in written and audio formats here.
Focus Marriage Podcast
Focus on the Family is a great resource for families and couples - the "Focus Marriage Podcast" is one of these great resources. According to the Focus website, "The Focus Marriage Podcast features relatable advice on healthy marriage with stories from guest speakers that challenge and encourage every couple to build a deeper connection."
Find the "Focus Marriage Podcast" here.
Great Christian podcast: Family Talk with Dr. James Dobson
"Family Talk with Dr. James Dobson" "promotes and teaches biblical principles that support marriage, family, and child-development." Since its inception, "Family Talk" has served millions of families and is aired on more than 1,200 radio and online outlets.
You can listen to current and past broadcasts here.
Proverbs 31 Ministries
Designed exclusively for women, the "Proverbs 31 Ministries Podcast" is a Bible podcast for women in all walks of life. Their website says, "It's good to rely on friends, but seeing your life from a different perspective can be irreplaceable. That's why we're thrilled to share with you what we've been learning on the Proverbs 31 Ministries Podcast! Every episode will feature a staff member or friend of the ministry who can teach you something valuable from their vantage point."
Listen to "Proverbs 31 Ministries" here or on your favorite podcast app.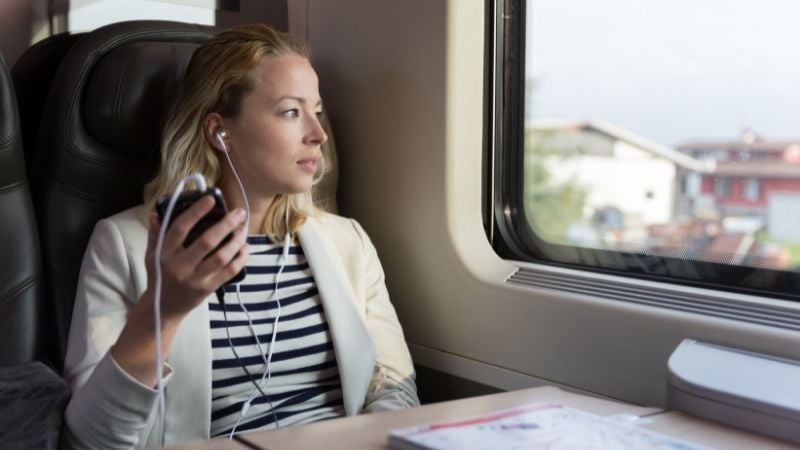 The Bible Project
"The Bible Project" started as a site where theology concepts were explained in simple and visually compelling ways. After the videos gained traction across the Internet, creators Tim Mackie and Jon Collins realized that their audience was hungry for more theology. You can still check out hundreds of awesome animated videos on The Bible Project's website, but also be sure to add their growing podcast to your playlist.
Check out "The Bible Project" podcast here.
Bible Podcast: Building Relationships
Dr. Gary Chapman, known for his bestselling book "The Five Love Languages" hosts the "Building Relationships" podcast. This newer podcast may just be getting started, but the impact it is having on listeners is obvious. One recent five-star reviewer wrote, "Love this program! Wish there was more like it. Great audio, no commercials, no selling. Just the great reviews and advice on relationships. Keep it going!"
Listen to "Building Relationships" on iTunes.
Louie Giglio
Author and pastor Louie Giglio shares his sermons from Passion City Church in his podcast, now available on FaithPlay. As Giglio focuses on young adults and reaching a new generation, this podcast is great for young adult Christians looking to add some Bible teaching to their daily lives.
Find Louie Giglio sermons on FaithPlay.
Poddy Break with Tim Hawkins
Ready for some laughs? Christian comedian Tim Hawkins is known for such "classics" as "The Chic-Fil-A Love Song" and "Hand Raising". Now, he's got a podcast where he "talks about any number of topics with fellow comedians, friends and sometimes, random passersby." Get ready for some great comedy, clean enough for the entire family, on "Poddy Break."
Listen to Tim Hawkin's podcast on iTunes or your favorite podcast app.
Best Christian Podcast: Ask Pastor John with John Piper
John Piper is one of the most well-known theologians of our day, author of almost 40 books and founder of DesiringGod.org. With countless listeners writing Pastor John daily, he decided to start the "Ask Pastor John" podcast and accompanying app to directly answer your most pressing questions about life, faith and more.
For more great articles on Christian lifestyle, family, and entertainment, be sure to subscribe to Pure Flix Insider so you never miss a post.
Sarah Hartland
Sarah Hartland knew she wanted to be a writer from the time she wrote her first short story in the fourth grade. By the time she was in high school, she had written two novellas and countless short stories. It was her love of storytelling that led her into marketing and media.
Sarah freelanced throughout her time at Colorado Christian University, where she graduated with a Bachelor's degree in Business Administration. At CCU, Sarah competed in speech and debate across the country, securing multiple awards and a national debate championship. She co-lead CCU's first-ever broadcast media program, CCU.TV, and served as the program's Student Producer during her senior year.
When she's not writing blog posts or editing a video, Sarah loves to swing dance, ski, travel, or visit her seven younger siblings in Montana.