It's hard to believe that PureFlix.com is celebrating our 4th birthday — an amazing milestone in faith and family-friendly entertainment. In addition to serving up thousands of movies, TV shows, original series and documentaries, we have also seen incredible life change unfold.
Because of you, PureFlix.com has given more than $500,000 in cash and support to help children, veterans and adoptive families. This translates into incredible stories of hope, healing and overcoming the odds, as our generous members have helped us transform lives.
Let's explore just some of the amazing ways you've helped impact lives:
Because of You, We Have Helped 14 Families Adopt
Through our incredible partnership with AdoptTogeter, we have helped 14 families adopt children. AdoptTogether is a non-profit, crowdfunding platform that bridges the gap between families who want to adopt and the children who need loving homes.
READ ALSO: 'Grey's Anatomy' Star Sarah Drew Surprises These Adoptive Parents
Consider Lindsay and U.S. Marine Maj. Colin Culkin of Carlsbad, California, who decided to adopt twin girls — no easy feat, considering the costs. The couple agreed to share their journey with us, and PureFlix.com surprised them by helping pay off their remaining adoption expenses.
Watch actress Sarah Drew surprise the Culkins with the incredible news:
Because of You, We Have Helped Veterans Find Hope & Healing
Many veterans are in need of support after leaving the battlefield — and REBOOT Combat Recovery, part of the Reboot Alliance, seeks to strengthen spiritual defenses and enable veterans to overcome the symptoms and issues that stem from the trauma that they experienced during combat.
Rather than putting a Band-aid on these issues, REBOOT gives veterans and their families the tools needed to overcome these issues, while finding faith, hope and lasting happiness. The organization creates faith-based recovery programs in the U.S. — and your generosity has enabled us to come alongside them to help in a big way.
READ ALSO: Pure Flix Partners with Reboot Combat Recovery
Watch Evan Owens, executive director of REBOOT Combat Recovery, explain his organization's work:
"What we offer is a 12-week combat trauma healing course that's for the whole family," Owens said.
"All of our courses are free to any combat veteran and their spouse and we provide meals and childcare and really take a look through a lens of faith — what does that teach us about how we can heal our souls from the trauma that we may sustain when we go through traumatic experiences downrange on deployments," he said.
Because of You, We Have Helped Kids in Need
Cru Inner City, a ministry of Cru, inspires kids and families through its Power Packs ministry, an effort that sees volunteers across America pack bookbags with school supplies and other essentials in an effort to help kids prepare for the coming school year.
Last year, the PureFlix.com family sponsored hundreds of Power Packs for kids heading into the 2018-2019 school year. Kids received much-needed supplies, giving their parents peace of mind. And the effort also helped connect these kids and families to caring churches.
Here's more about how this outreach helps kids and adults alike:
Because of You, We Are Transforming Entertainment
Millions of Americans and Canadians are faithfully looking for faith and family-friendly entertainment choices — safe inspirational movies, TV shows and originals for the whole family.
PureFlix.com, with your help, has been able to monumentally increase the shows and movies we offer, all while promising no language, sex, or violence surprises — just great faith, family and fun movies and TV shows.
SUBSCRIBE to 'The Pure Flix Podcast' Today
Meanwhile, we have daily blog posts aimed at encouraging and inspiring you — and a weekly podcast that covers faith, culture and plenty more.
And this just scratches the surface of the good we've been able to do with your help. Please check out all of the ways PureFlix.com has been able to give back.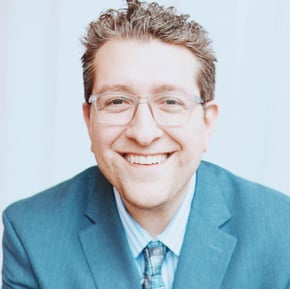 Billy Hallowell
Billy Hallowell has been working in journalism and media for more than a decade. His writings have appeared in Deseret News, TheBlaze, Human Events, Mediaite and on FoxNews.com, among other outlets. Hallowell has a B.A. in journalism and broadcasting from the College of Mount Saint Vincent in Riverdale, New York and an M.S. in social research from Hunter College in Manhattan, New York.