Life can get busy — and that can make Bible reading difficult, especially if we allow distractions to take us away from God's word. That said, there are plenty of opportunities to dive deeper into the Bible. In fact, the scriptures are filled with short inspirational verses that you can reflect on, commit to memory and read daily when you're on the go.
Subscribe to the Pure Flix Insider newsletter: Where Faith and Entertainment Connect
5 Best & Shortest Bible Verses
These good short Bible verses are the easiest to remember and symbolize very important aspects of Christian life.
1 Thessalonians 5:16 (NIV)
Rejoice always
This short Bible verse reminds us that, with Christ, we can rejoice because our sins are forgiven. It also reminds us to be joyful regardless of circumstances because we know the peace of Christ.
John 11:35 (NIV)
Jesus wept.
One of the shortest verses in the New Testament is also one of the most powerful, as it reminds us of Jesus' compassion. The fact that He "wept" offers insight into His humanity and emotions. It's a truly relatable verse.
1 Thessalonians 5:17 (NIV)
pray continually
This short Bible verse reminds us to never cease praying. As Christians, we should remember that God wants us to share every moment of our life with Him, and we can do that with prayer.
READ ALSO: JESUS DIED FOR US
1 Corinthians 16:14 (NIV)
Do everything in love.
This Bible verse is easy to remember but can be hard to carry out. As Christians, we're called to do everything with love, just like Jesus did for all His people.
Philippians 4:13 (NIV)
I can do all this through him who gives me strength.
Philippians 4:13 is a popular Bible verse that is easy to remember. This verse reminds us that no matter what we are going through, God is there for us to lean on.
Short Bible Verses About God & Faith
These Bible verses are easy to memorize and speak to who God is as the Father, Son and Holy Spirit.
Genesis 1:1 (NIV)
In the beginning God created the heavens and the earth.
The Bible opens with an important reality about the Lord. He created everything in and on heaven and Earth — a reality we should always hold in our hearts.
READ ALSO: 10 BIBLE VERSES THAT CAN HEAL YOUR MARRIAGE
Hebrews 13:8 (NIV)
Jesus Christ is the same yesterday and today and forever.
We live in an ever-changing culture, and the effects of that can be completely overwhelming. But Hebrews 13:8 offers some solace as we are reminded that Jesus Christ never changes. We can rely on Him to be eternally consistent — the only permanence in the human experience.
John 1:4 (NIV)
In him was life, and that life was the light of all mankind.
Jesus gave us life. This verse affirms this reality. Jesus Christ is a light unto our paths and we can choose to go through life with or without that essential lantern.
READ ALSO: 10 MUST-WATCH JESUS MOVIES AND SHOWS
John 10:30 (NIV)
I and the Father are one.
Jesus reminds us of the mystery of the Holy Trinity in this short Bible verse. Though the trinity is a hard concept to grasp, our faith in God is part of why we're able to believe He is the Father, Son and Holy Spirit.
Acts 16:31 (NIV)
They replied, "Believe in the Lord Jesus, and you will be saved—you and your household."
Belief is essential. When all else fails, it is faith that can guide our steps. When doubt creeps in, turn to the Bible to restore your hope and ask God to sustain you.
Colossians 3:2 (NIV)
Set your minds on things above, not on earthly things.
Modern culture tells us to place our value and love in things, but the Bible tells us to look above. It's essential to place our faith in Jesus Christ rather than in temporary and worldly things.
Romans 3:23 (NIV)
for all have sinned and fall short of the glory of God,
No one is perfect. We have all made mistakes and we all sin. We should seek to be like God; we should follow the Bible. But we shouldn't beat ourselves up or separate from God when we make an error. Instead, we should turn to faith and allow God to guide us on the proper path.
READ ALSO: 10 CHRISTIAN CARTOONS YOUR KIDS WILL LOVE
Psalm 23:1 (NIV)
The Lord is my shepherd, I lack nothing.
With our faith in God, there is nothing more we need. He fulfills all our needs. This short Bible verse reminds us that in times of temptation.
Psalm 25:4 (NIV)
Show me your ways, Lord, teach me your paths.
Part of our faith is to trust in God's will for our lives and to follow the path He has planned for us. This short verse can be a prayer that our will aligns with His.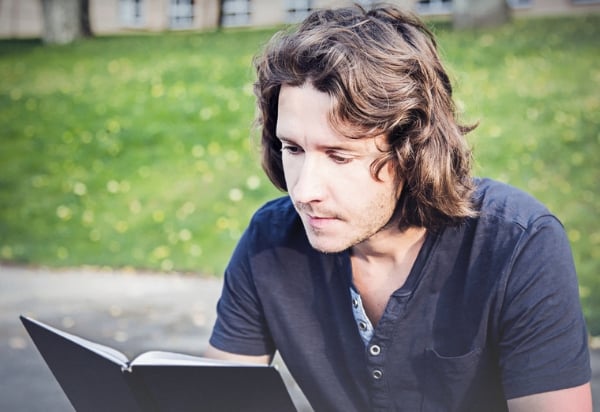 Short Scriptures about Strength
It's easy to let life's struggles and adversities to overwhelm us and isolate us. These easy-to-memorize Bible verses remind us to call upon God when we're stuck or afraid.
1 Chronicles 16:11 (NIV)
Look to the Lord and his strength; seek his face always.
Part of loving God and having a relationship with Him is going to Him daily in prayer and seeking Him out. From scripture to speaking with the Almighty, communication is the key to finding God's strength.
READ ALSO: 38 POWERFUL BIBLE VERSES FOR OVERCOMING LIFE'S STRUGGLES
Romans 12:12 (NIV)
Be joyful in hope, patient in affliction, faithful in prayer.
Hope is essential, especially in times of trouble. Prayer, too, can help sustain us, as we rejoice in God regardless of what we face.
Psalm 56:3 (NIV)
When I am afraid, I put my trust in you.
This short Bible verse in Psalm 56 reminds us that fear is natural, but that we should trust in God when it strikes. Putting our faith in the Lord is essential, and can help guide us through difficult times.
John 1:5 (NIV)
The light shines in the darkness, and the darkness has not overcome it.
When we're facing trials in our life, it can be easy to let the darkness overwhelm us. When we call upon God to be with us, He is the light that takes away the darkness in our life.
READ ALSO: 5 POWERFUL PRAYERS FOR HEART CHANGE AND TRANSFORMATION
Romans 10:13 (NIV)
for, "Everyone who calls on the name of the Lord will be saved."
It's essential that we "call upon the name of the Lord." Unfortunately, it's easy to let our relationships with God slip. But this verse is a good kickstarter to remembering the importance of being relational with God.
Psalm 27:1 (NIV)
The Lord is my light and my salvation — whom shall I fear? The Lord is the stronghold of my life — of whom shall I be afraid?
Rather than allowing fear to take over, turn to the Bible and be reminded that God has the power to overcome anything — and to sustain us regardless of what we face.
Read Also: 15 COMFORTING BIBLE VERSES FOR STRESS RELIEF
Psalm 120:1 (NIV)
I call on the Lord in my distress, and he answers me.
This short Bible verse is a call to prayer when we need strength. Trusting in God, we believe He will answer us and be with us whatever we're going through.
Inspirational Short Verses About Love
As we know, the first commandment God gave us was to love our God, and the second is to love our neighbor. These short Bible verses help us to keep both these commandments at the forefront of our mind.
1 John 4:19 (NIV)
We love because he first loved us.
It's wonderful to remember that Jesus Christ "first loved us." God's love for us is evident and it can help guide us when we feel hopeless, worthless — or when we're struggling with life's journey.
READ ALSO: POWERFUL LESSONS ON LOVE FROM 1 CORINTHIANS 13
2 Timothy 1:7 (NIV)
For the Spirit God gave us does not make us timid, but gives us power, love and self-discipline.
This is another reminder that we should not let fear overtake us, and that we should allow love and truth to guide us.
1 John 4:8 (NIV)
Whoever does not love does not know God, because God is love.
God is love. Because we know God, we know what true love is. We're called to share this love with all of our neighbors, so that they, too, come to know God.
Ephesians 4:32 (NIV)
Be kind and compassionate to one another, forgiving each other, just as in Christ God forgave you.
Jesus tells us to love God and love others. Ephesians 4:32 reminds us to be kind to one another and to be forgiving, reminding us that Christ made the ultimate sacrifice to offer us forgiveness.
Proverbs 27:17 (NIV)
As iron sharpens iron, so one person sharpens another.
Friendship is essential, and the Bible reminds us of the importance of helping "sharpen" and guide our friends and loved ones. This is a good reminder for us to forge good and healthy friendships and to use the Bible as a guide as we do so.
Luke 6:36 (NIV)
Be merciful, just as your Father is merciful.
Showing love to our neighbor requires us to be merciful and show forgiveness when needed. This short scripture is one that can come quickly to mind when we need to forgive.
Matthew 7:1 (NIV)
Do not judge, or you too will be judged.
Another way to show love to our neighbor is by not judging them. God is the only one who has the authority to judge us and our neighbor. While we can be quick to criticize others, this short Bible verse reminds us
Short Bible Verses About Worshipping God
God is worthy of our praise and thanksgiving. These easy-to-memorize verses remind us to worship Him in everything we do.
Philippians 4:4 (NIV)
Rejoice in the Lord always. I will say it again: Rejoice!
This verse reminds us to rejoice no matter what unfolds. Philippians 4:4 can offer us a solid reminder in the midst of difficulty.
READ ALSO: 15 POWERFUL VERSES ABOUT THANKFULNESS AND GRATITUDE
Deuteronomy 6:4 (NIV)
Hear, O Israel: The Lord our God, the Lord is one.
Our God is the one true and living God. He is deserving of our love, honor and praise.
Psalm 150:6 (NIV)
Let everything that has breath praise the Lord.
This powerful Bible verse reminds us of the importance of worshipping the Lord. With every breathe we take and word we utter, we should remember to praise the Lord.
Romans 7:22 (NIV)
For in my inner being I delight in God's law
As Christians, we should rejoice in following God's law. Doing God's work and being His obedient follower is something we should be proud and happy to do.
John 3:30 (NIV)
He must become greater; I must become less
This scripture is easy to memorize, but not as easy to carry out. In praising God, we must show Him the glory in everything. Everything we do should point back to Him.
Psalm 118:24 (NIV)
The Lord has done it this very day; let us rejoice today and be glad.
Every day we wake up is a new chance to praise the Lord and give thanks for our life. This short Bible verse is a reminder to wake up with His name on our lips.
Matthew 22:14 (NIV)
For many are invited, but few are chosen.
This short Bible verse reminds us that we are God's people. He summons everyone and gave us the opportunity to answer. But we answer the call to be chosen, using the power and free will that God has given us to do so.
That wraps our list of inspirational, short Bible verses. Want more inspiration? Be sure to subscribe to the Pure Flix Insider email newsletter — your destination to deep into movie and show themes and make connections to life-changing biblical knowledge.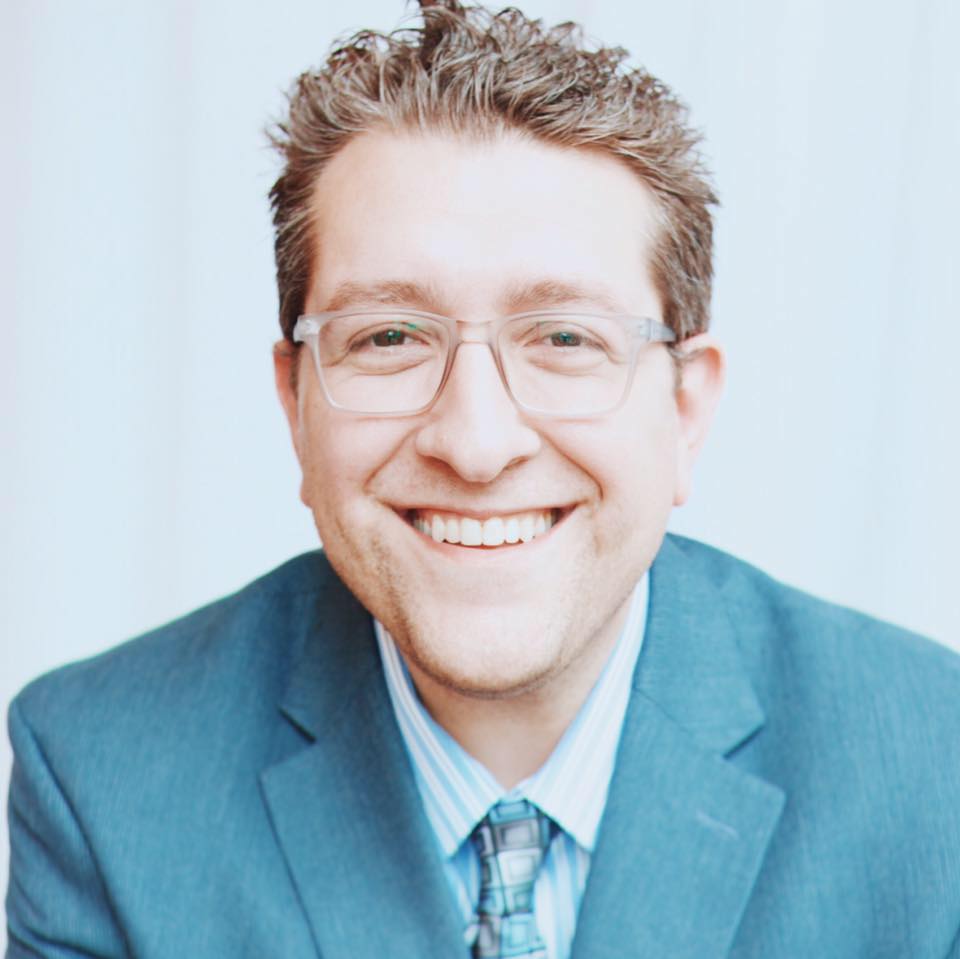 Billy Hallowell
Billy Hallowell has been working in journalism and media for more than a decade. His writings have appeared in Deseret News, TheBlaze, Human Events, Mediaite and on FoxNews.com, among other outlets. Hallowell has a B.A. in journalism and broadcasting from the College of Mount Saint Vincent in Riverdale, New York and an M.S. in social research from Hunter College in Manhattan, New York.