When life throws us difficult circumstances, we might find ourselves on the prowl for the best Bible verse that can help us understand, cope and carry on. It's during these difficult moments that we seek Bible verses about sadness and Bible verses about grief that can help lift us up and out of our difficult circumstances.
Looking for the best verse to help you out during a difficult time? These 11 Bible verses about grief address a number of important truths:
WANT MORE BIBLE VERSE LISTS? SIGN UP FOR THE PURE FLIX INSIDER EMAIL NEWSLETTER TODAY!
What Is A Good Bible Verses For Sadness?
Isaiah 41:10 (NIV)
"So do not fear, for I am with you; do not be dismayed, for I am your God. I will strengthen you and help you; I will uphold you with my righteous right hand."
When tough times hit, this is one of the best Bible verses about fear, worry and grief. Among Bible verses about sadness, Isaiah 41:10 can offer you or a loved one some true solace. God reminds us that He is with us and will never forsake us. He pledges to uphold us.
WATCH NOW: The AFFIRM Original and Great American Pure Flix Exclusive series: "Going Home." The new heartfelt show follows an inspiring team of nurses who bring hope and healing to families and their loved ones before they go "home."
John 16:33 (NIV)
"I have told you these things, so that in me you may have peace. In this world you will have trouble. But take heart! I have overcome the world."
Bible verses about grief tell us that we will have trouble in life, but that Jesus has "overcome the world." John 16:33 offers a powerful reminder of the pain we might encounter, but of Christ's power to help us get through anything we face. This is one of the best Bible verses for grief to consider in the midst of sadness.
READ ALSO: 20 Bible Verses About Strength: God's Word on Faith in Hard Times
Isaiah 40:29 (NIV)
"He gives strength to the weary and increases the power of the weak."
There's much joy in scriptures, though there's also some sadness in the Bible — stories of characters who have faced difficult circumstances and have overcome. Isaiah 40:29 is one of the Bible verses about sadness that reminds us of the power we can get from God when we feel weary or face challenges.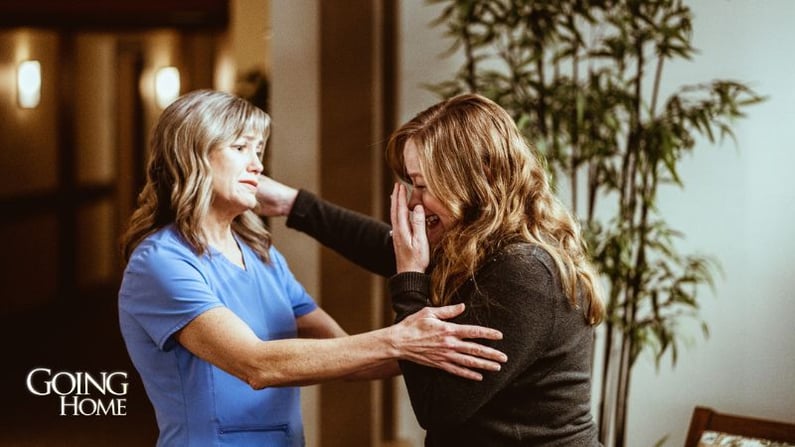 What Does The Bible Say About A Sad Heart?
Joshua 1:9 (NIV)
"Have I not commanded you? Be strong and courageous. Do not be afraid; do not be discouraged, for the Lord your God will be with you wherever you go."
The best Bible verse for mustering the power to get through the pain and grief can be found in Joshua 1:9. It is in this scripture that we are told to "be strong and courageous." When grief and fear take hold, we are told not to be afraid and that God will be with us wherever we go.
LOVE MOVIES? Watch Uplifting Movies and TV Shows Right Now on Great American Pure Flix
Psalm 46:1-3 (NIV)
"God is our refuge and strength, an ever-present help in trouble. Therefore we will not fear, though the earth give way and the mountains fall into the heart of the sea, though its waters roar and foam and the mountains quake with their surging."
Bible verses about sadness remind us that, no matter what happens, God is on our side. When we're looking for passages that cure sadness in the Bible, Psalm 46:1-3 should give us peace. No matter what trouble we face, this is the best verse for remembering that God hears our pleas.
2 Thessalonians 3:16 (NIV)
"Now may the Lord of peace himself give you peace at all times and in every way. The Lord be with all of you."
When you face a difficult or trying circumstance, turn to Bible verses about grief. Bible verses for grief help us to focus on the peace the Lord can give us, as this 2 Thessalonians verse reminds us. We can pray for this peace both for ourselves and for others, as this verse indicates.
READ ALSO: What's the Meaning and History Behind the Lord's Prayer?
Philippians 4:6 (NIV)
"Do not be anxious about anything, but in every situation, by prayer and petition, with thanksgiving, present your requests to God."
Many times looking at sadness in the Bible helps us process whatever struggle we might be facing. Reading about others who have come before us and experienced grief and suffering can help offer us solace. Bible verses about grief help us remember to turn our fears over to the Lord, no matter what we struggle with.
What Is A Comforting Scripture?
Psalm 119:50 (NIV)
"My comfort in my suffering is this: Your promise preserves my life."
Suffering comes with sadness, pain and grief. If you're struggling, look to examples of sadness in the Bible and also to comforting verses like Psalm 119:50. This scripture reminds us of God's promises. It's one of the Bible verses for grief and suffering that reminds us that God will always preserve us, no matter what challenge invades our lives.
Psalm 23:4 (NIV)
"Even though I walk through the darkest valley, I will fear no evil, for you are with me; your rod and your staff, they comfort me." - Psalm 23:4
Remembering that God is with us in the midst of the worst storms can help us work our way through any tumultuous life event. This is one of the most powerful Bible verses about sadness, particularly when it comes to death and dire situations.
READ ALSO: Psalm 23 Meaning: Analysis of This Powerful Scripture
Matthew 5:4 (NIV)
"Blessed are those who mourn, for they will be comforted."
Bible verses about sadness and Bible verses about grief remind us that there's a God who is ever-present and ready to offer us comfort. As we seek the best Bible verse to cope with whatever is before us, Matthew 5:4 is a must-read scripture. Sadness in the Bible is addressed, and the solution to dealing with these emotions is Christ.
Psalm 30:5 (NIV)
"For his anger lasts only a moment, but his favor lasts a lifetime; weeping may stay for the night, but rejoicing comes in the morning."
It's important to remember that there's always a light at the end of the tunnel. Bible verses about grief and pain remind us that, though we might suffer at moments and live in sadness, there is still hope. This is yet another one of the important Bible verses about sadness that's worth keeping in mind.
That concludes our list of Bible verses to sustain you during troubled times of grief and sadness. And Great American Pure Flix has plenty more content to comfort and guide you through troubling times. Start streaming today and you'll have your pick from thousands of TV shows, documentaries, movies and original series.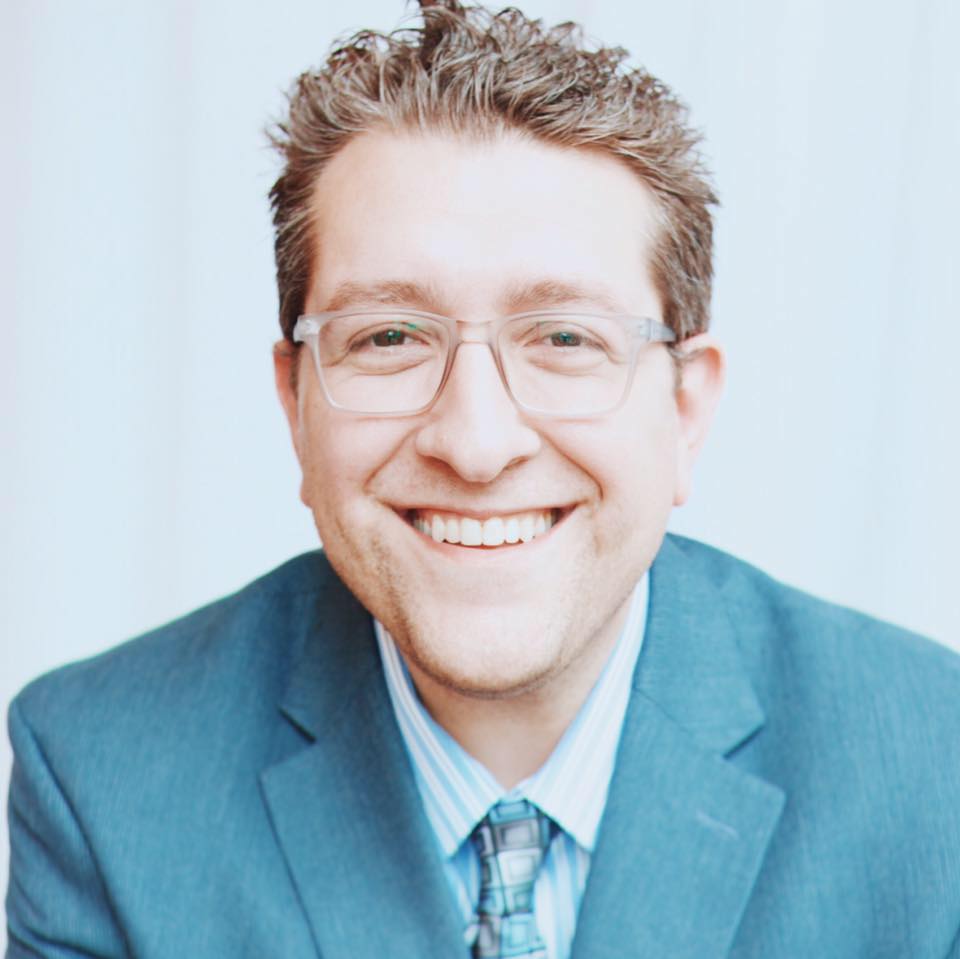 Billy Hallowell
Billy Hallowell has been working in journalism and media for more than a decade. His writings have appeared in Deseret News, TheBlaze, Human Events, Mediaite and on FoxNews.com, among other outlets. Hallowell has a B.A. in journalism and broadcasting from the College of Mount Saint Vincent in Riverdale, New York and an M.S. in social research from Hunter College in Manhattan, New York.