Illnesses can spark fears, worries and suffering, with individuals and families often emotionally crumbling under the pressures that sickness can bring. Fortunately, there are Bible verses about strength that can help people navigate the uncertainty of various health conditions.
WANT MORE ENCOURAGING BIBLE VERSE LISTS? SIGN UP FOR THE PURE FLIX INSIDER EMAIL NEWSLETTER
Every month, we commemorate and honor the brave individuals and families battling cancer as well as other difficult life-threatening diseases. We're here to share a list of the comforting Bible verses about illness to encourage and inspire you and your family who may be undergoing some form of cancer treatment or battling serious diseases. From the shock of diagnosis and pains of chemotherapy, radiation, and other forms of treatment, we pray these Bible verses about illness will sustain you and your family.
Pure Flix has many titles that do depict the pains and suffering of loved ones and family members battling illnesses together. We've got the Pure Flix Original "Going Home," where hospice nurses Charlie and Janey journey alongside families who are coping with sending a loved one to their eternal home.
And don't forget the new AFFIRM Originals series "A Thousand Tomorrows" where Cody learns about Ali's Cystic Fibrosis and how she navigates her daily life while battling this life-threatening disease.
Read Also: 20 Bible Verses About Strength: God's Word on Faith in Hard Times
Here are 10 comforting Bible verses for illness that will help the afflicted and their loved ones remember to rely on God, while seeking prayer for comfort:
Psalm 107:20 (NIV)
"He sent out his word and healed them; he rescued them from the grave."
It's important to remember that God holds the power not only to sustain us, but also to heal us. It's essential to keep the faith amid pain and uncertainty when facing a life-threatening diagnosis.
If you or a loved one is currently suffering through an illness, consider streaming "12 Days With God." The movie, based on a true story, is about a man diagnosed with cancer and how he turns to God for his strength during his treatment.
Deuteronomy 31:6 (NIV)
"Be strong and courageous. Do not be afraid or terrified because of them, for the Lord your God goes with you; He will never leave you nor forsake you."
Another comforting Bible verse is Deuteronomy 31:6, which encourages believers to have strength and confidence when hard times hit. No matter what happens and how difficult an illness or health battle becomes, this Bible verse for illness promises God will never leave us.
Ali Daniels exhibits this strength and courage in her battle against Cystic Fibrosis in "A Thousand Tomorrows." While enduring her illness, she has a firm foundation in her belief in God and His goodness. She knows that whatever happens to her, God is always there with her.
Read Also: 38 Powerful Bible Verses For Overcoming Life's Struggles
Isaiah 38:16-17 (NIV)
"Lord, by such things people live; and my spirit finds life in them too. You restored me to health and let me live. Surely it was for my benefit that I suffered such anguish. In your love you kept me from the pit of destruction; you have put all my sins behind your back."
One of the best Bible verses about strength in hard times is Isaiah 38:16-17, which reminds people that God can restore them to health and give life to the weary.
If you're a parent, watching your child suffer is one of the hardest experiences you'll ever experience. In episode 5 of the first season of "Going Home," one mother struggles to accept that her daughter is dying. Her daugther helps show her how to heal and be comforted before she leaves to meet her Heavenly Father.
2 Thessalonians 3:16 (NIV)
"Now may the Lord of peace himself give you peace at all times and in every way. The Lord be with all of you."
God holds the power to offer each person incredible peace, no matter what he or she is facing. Seeking that peace is essential, and this Bible verse about strength is just one way to work toward having a more God-reliant heart.
In "A Thousand Tomorrows," when Ali shares more about how deep her faith is with Cody, he asks her how she knows it's real. Ali answers with one word: peace. When facing illness, this is one of those comforting Bible verses for illness that we can remind ourselves of when worrying about the future and what will happen to our loved one.
Philippians 4:6 (NIV)
"Do not be anxious about anything, but in every situation, by prayer and petition, with thanksgiving, present your requests to God."
Even when worries overtake us, Bible verses about strength like Philippians 4:6 should remind us that we have hope. These comforting Bible verses remind us that "prayer and petition" and thanksgiving are the spirit through which we should approach God.
"The Man From Nowhere" is a film about a terminally-ill father trying to reconnect with his estranged son before it's too late. The father helps bring his son back to the faith, through prayer, as he journeys closer to his Eternal home.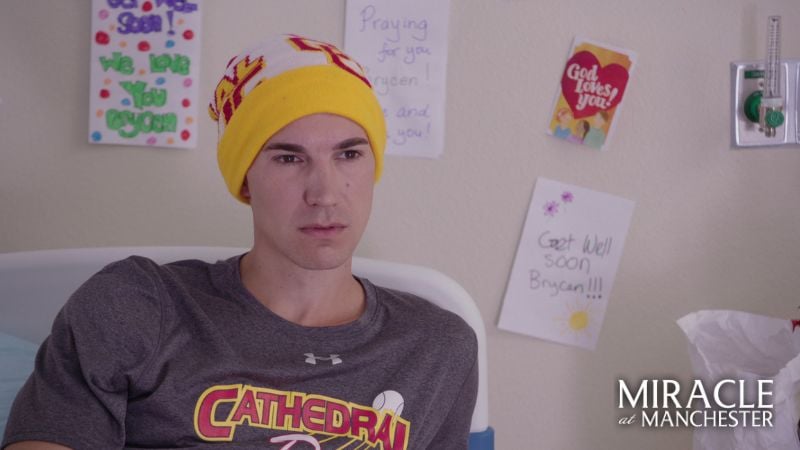 Luke 8:50 (NIV)
"Hearing this, Jesus said to Jairus, 'Don't be afraid; just believe, and she will be healed.'"
Fear is a natural reaction to being diagnosed with an illness or to watching a loved one face an uphill health battle — but the Bible reminds us that Jesus heals. Biblical accounts of healings should give us confidence that, while God's will and plan will triumph, overcoming health battles is absolutely possible.
In "Miracle at Manchester," an entire school community support Brycen Newman in his battle against terminal brain cancer. When the entire community comes together to pray for a miracle for Brycen, their belief might just be the treatment Brycen needs to beat his illness.
Psalm 34:19 (NIV)
"The righteous person may have many troubles, but the Lord delivers him from them all."
It's important to remember that God should be the centerpiece of our lives. He holds the power to deliver us spiritually, emotionally and physically. Prayer for comfort in tough times is essential.
In episode 3 of the first season of "Going Home," we meet war vet Randall, who has an estranged relationship with his daughter. As he comes closer to being reunited with God, he wants to reconcile his relationship with his daughter before he passes. Hospice nurse Charley helps them talk through and forgive each other for past decisions and hurts.
Revelation 21:4 (NIV)
"'He will wipe every tear from their eyes. There will be no more death or mourning or crying or pain, for the old order of things has passed away."
When life feels hopeless, remember that God is there to wipe away our tears. Among the various Bible verses about strength is Revelation 21:4, which reminds everyone — including those suffering — that one day death and mourning will end.
If you or your spouse is struggling with a health issue, consider watching "A Vow To Cherish" together. This film is about a couple tested and pushed to the limits following a health crisis.
Isaiah 41:10 (NIV)
"So do not fear, for I am with you; do not be dismayed, for I am your God. I will strengthen you and help you; I will uphold you with my righteous right hand."
God promises to offer comfort to those who seek Him. When pain and illness hit you or loved ones, remember this comforting Bible verse. The Lord will always guide you through the hard times.
During his battle with terminal brain cancer, Brycen in "Miracle at Manchester," never gives up hope that God's will will be done. He and his family pray fervently that God be with Brycen during his battle.
Read Also: 5 Tips for Learning How to 'Pray Without Ceasing'
Mark 1:41 (NIV)
"Jesus was indignant. He reached out his hand and touched the man. 'I am willing,' he said. 'Be clean!'"
Mark 1:41 is another Bible verse about strength that reminds us that Jesus can and has healed — and that healing is possible for anyone. It's essential to keep a strong faith even amid this reality.
Because of Sara's faith in God, she is given the power to heal those around her in "The Girl Who Believes in Miracles." Sara learns how to quickly and faithfully call on God when she needs Him to help those battling illness who come to her and seek her aid.
No matter what happens, be sure to place your fear, worries and hopes in the Lord. Navigating illness can be difficult, but with God anything is possible.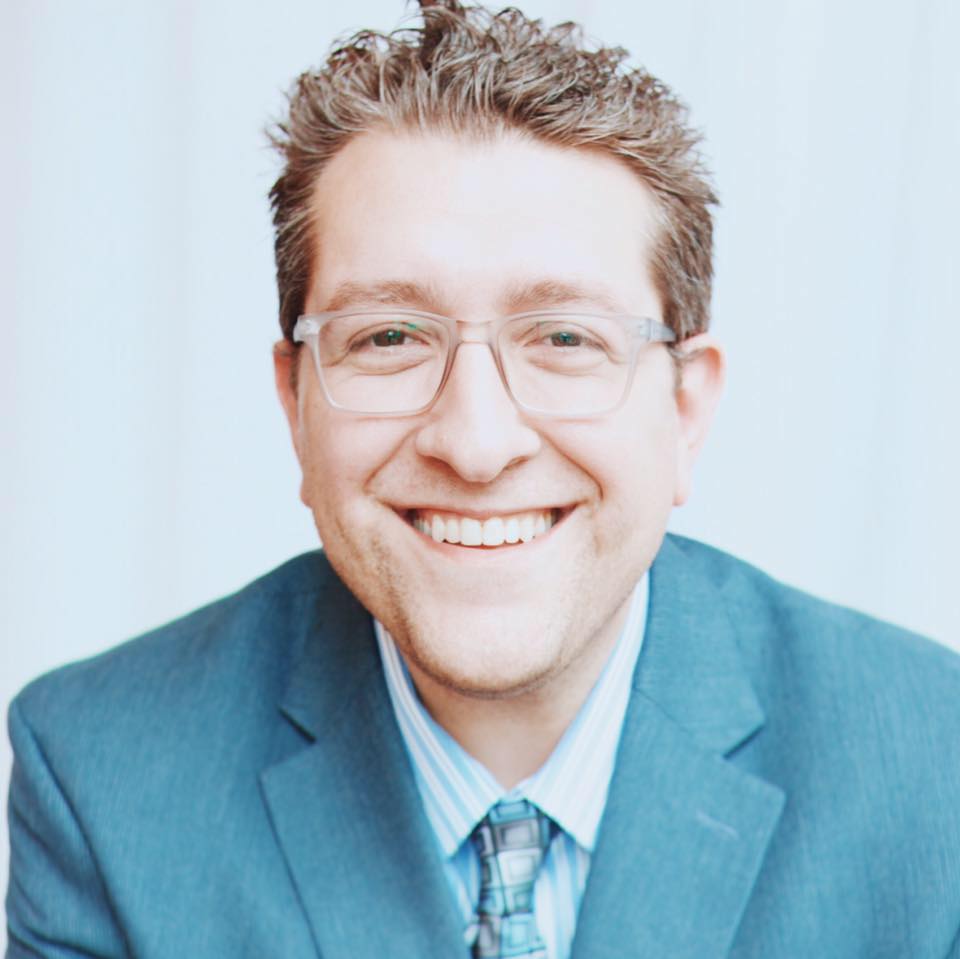 Billy Hallowell
Billy Hallowell has been working in journalism and media for more than a decade. His writings have appeared in Deseret News, TheBlaze, Human Events, Mediaite and on FoxNews.com, among other outlets. Hallowell has a B.A. in journalism and broadcasting from the College of Mount Saint Vincent in Riverdale, New York and an M.S. in social research from Hunter College in Manhattan, New York.