Good Friday is one of the most revered holidays in the Christian calendar, as it represents the day Jesus was crucified — an event described in detail in the gospels.
There are a plethora of Good Friday Bible verses throughout the New Testament that speak to the details of the event, answering an important question: When did Jesus die — and what was the purpose of his death?
Good Friday Quotes: Jesus Resurrection Prediction
The Bible records the fact that Jesus predicted His own death and resurrection, and we can see in Mark 10 just how specific the Christian savior was about the things that would eventually happen to Him.
READ ALSO: The Fascinating Biblical Connection Between Passover And Easter
Mark 10:33-34 (NIV) records one of Christ's most powerful and prophetic Good Friday quotes:
"'We are going up to Jerusalem,' he said, 'and the Son of Man will be delivered over to the chief priests and the teachers of the law,'" the verses read. "'They will condemn him to death and will hand him over to the Gentiles, who will mock him and spit on him, flog him and kill him. Three days later he will rise.'"
While this particular part of scripture doesn't address the question "When did Jesus die?" or "What happened on Good Friday?" it speaks to Jesus' own foreknowledge about Good Friday meaning and details.
Want to see a powerful take on Jesus resurrection? Watch "Risen" right now on Pure Flix — a powerful film that tells the epic Biblical story of Jesus resurrection, as told through the eyes of a non-believer (available March 1 to April 30, 2022) with your free Pure Flix trial. DOWNLOAD OUR FREE "RISEN" DISCUSSION GUIDE – OUR EASTER GIFT TO YOU!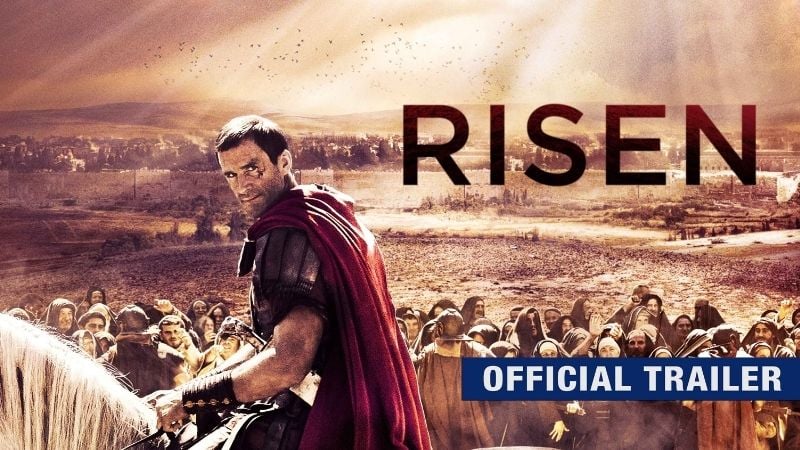 Good Friday Bible Verses: Diving Into the Gospels
When we dive into Good Friday Bible verses we have the chance to see what unfolded, as Good Friday quotes and biblical events give us a lens into what Christ faced on the cross.
When we look at the Book of Matthew, we see Judas, the disciple who had abandoned and betrayed Jesus, feeling intense guilt and taking his own life. We also see Jesus standing before Pilate, who asks Christ if He is the "king of the Jews."
READ ALSO: 9 Easter Movies And Shows You Can Stream Right Now
The events that follow show the pain and suffering Jesus faced, as the crowd chanted, "Crucify him!" As we explore Good Friday meaning and look at the Good Friday quotes recounting what Jesus faced in those hours, we see He was flogged and handed over to be crucified on the cross.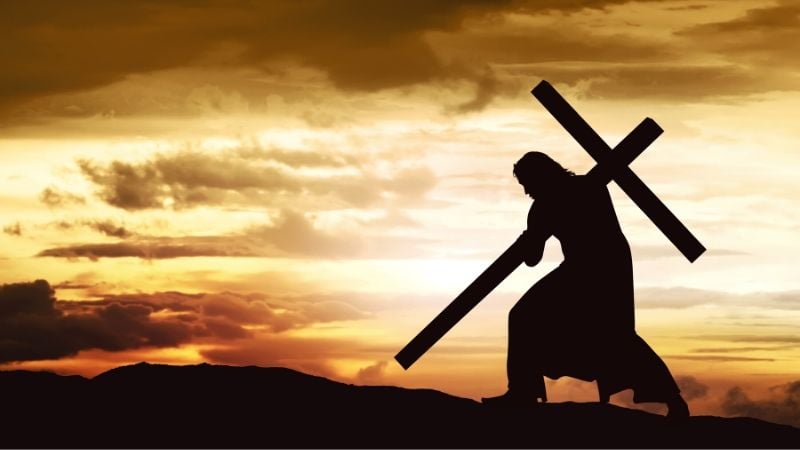 Here are just some of the painful details from Matthew 27:27-31 (NIV):
"Then the governor's soldiers took Jesus into the Praetorium and gathered the whole company of soldiers around him. They stripped him and put a scarlet robe on him, and then twisted together a crown of thorns and set it on his head. They put a staff in his right hand. Then they knelt in front of him and mocked him. "Hail, king of the Jews!" they said. They spit on him, and took the staff and struck him on the head again and again. After they had mocked him, they took off the robe and put his own clothes on him. Then they led him away to crucify him."
As we explore Good Friday meaning and what happened on Good Friday, the verses that follow are immensely important. These Good Friday Bible verses tell us that Jesus was mocked, and forced to carry His cross to a location known as Golgotha.
Jesus was crucified along with two criminals, one on either side of Him. As He suffered on the cross, these Good Friday Bible verses remind us of the insults that were hurled at Him as He faced unimaginable pain. Meanwhile, the Earth became dark.
When Did Jesus Die? How Did Jesus Die?
The Events of Good Friday & Resurrection Sunday
Matthew 27 explains what unfolded leading up to Christ's death on the cross, with darkness overtaking the land. Verses 45-46 read:
"From noon until three in the afternoon darkness came over all the land. About three in the afternoon Jesus cried out in a loud voice, 'Eli, Eli, lema sabachthani?' (which means 'My God, my God, why have you forsaken me?')."
Jesus gave up His spirit on the cross, saving humanity from our own sins. The significance of Good Friday meaning has been felt throughout the past 2,000 years, but the Bible also records the moment of Jesus' death — and the events that followed are stunning.
BUILD YOUR FAITH: Get a Free PureFlix.com Trial Today!
Matthew 27:51-54 (NIV) have more:
"At that moment the curtain of the temple was torn in two from top to bottom. The earth shook, the rocks split and the tombs broke open. The bodies of many holy people who had died were raised to life. They came out of the tombs after Jesus' resurrection and went into the holy city and appeared to many people. When the centurion and those with him who were guarding Jesus saw the earthquake and all that had happened, they were terrified, and exclaimed, 'Surely he was the Son of God!'"
You can read more about Good Friday meaning in Matthew 27 over at Biblica, including details surrounding Christ's burial. You can also read more Good Friday quotes and Good Friday Bible verses in the other gospels: Luke 23, Mark 15, and John 19.
Want more inspiration? Become a Pure Flix member today to stream faith and family-friendly movies and TV shows related to Easter! Here's your free trial, which you can use to watch "Risen" (available March 1 to April 30, 2022) among other Easter titles.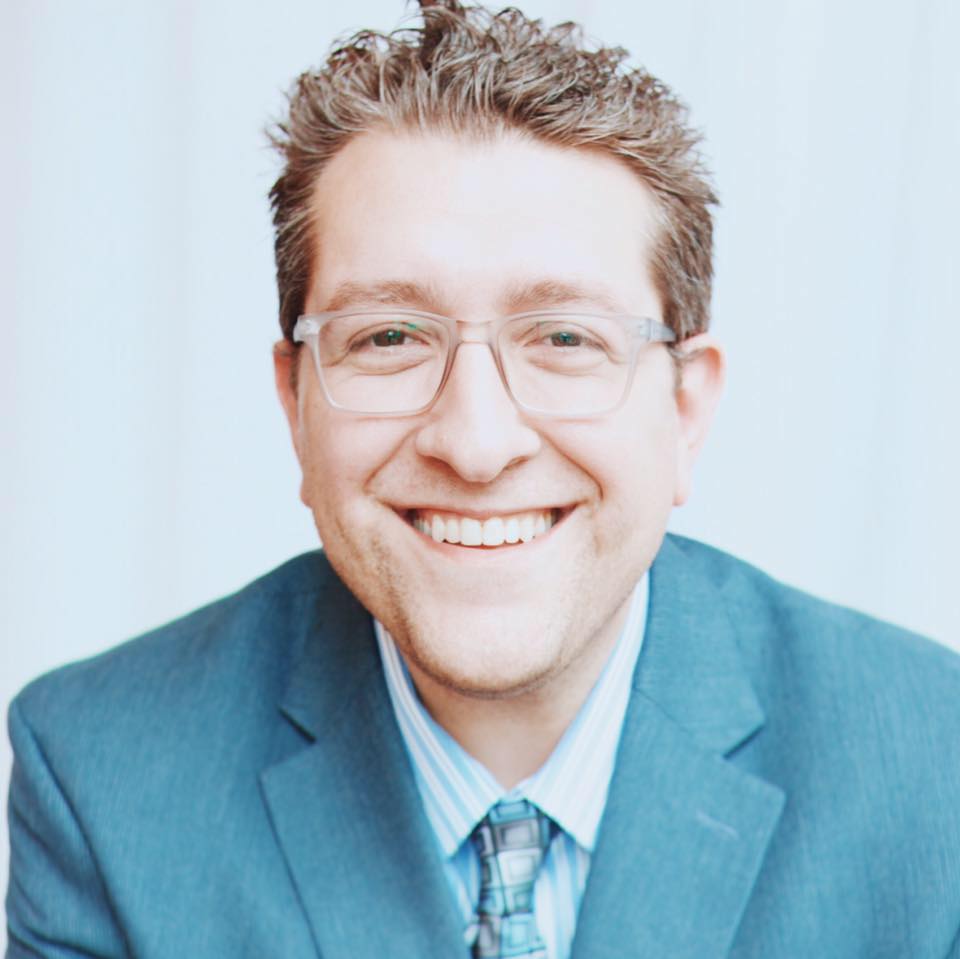 Billy Hallowell
Billy Hallowell has been working in journalism and media for more than a decade. His writings have appeared in Deseret News, TheBlaze, Human Events, Mediaite and on FoxNews.com, among other outlets. Hallowell has a B.A. in journalism and broadcasting from the College of Mount Saint Vincent in Riverdale, New York and an M.S. in social research from Hunter College in Manhattan, New York.