Ever heard the one about the talking donkey? You might not have realized it from your Sunday School lessons, but God's sense of humor is evident throughout Scripture. Him speaking to Balaam through a donkey (Ex. 22) is just one example. So what does the Bible say about laughter?
To answer this question, we must start at the beginning. We know from Genesis 1 that "God created mankind in His own image." While theologians have differing ideas about what exactly that means, many agree that it means we are distinguished from the rest of creation by our ability to reason and our need for relationship. That we laugh, then, suggests God does too.
What we know for sure is that God made us to smile and He delights in our laughter.
Here are just a few of the things the Bible says about laughter:
"He Will Yet Fill Your Mouth With Laughter…"
Job 8:21 says, "He will yet fill your mouth with laughter, and your lips with shouting." In this chapter, Job's friends have come to comfort him after some significant losses. This verse is Job's friend Bildad reminding him that God is with us even at our lowest points, and that He will restore our joy in the end.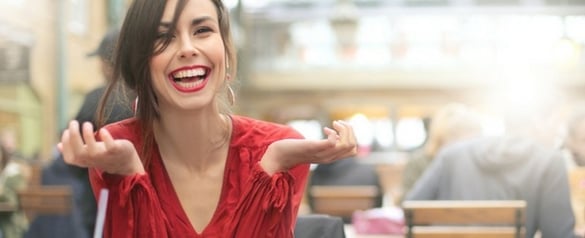 "A Cheerful Heart is Good Medicine..."
Proverbs 17:22 wisely states, "A cheerful heart is good medicine, but a crushed spirit dries up the bones." Just goes to show you, that old saying, "laughter is good medicine," goes back to ancient times.
Read Also: Top 10 Christian Movies for Your Family
"...A Time to Laugh…"
King Solomon wrote in Ecclesiastes 3:4 that in life, there is "a time to weep and a time to laugh, a time to mourn and a time to dance." So when it's time to laugh, laugh! And know God is laughing with you.
"God has Brought Me Laughter…"
When Sarah overheard God tell Abraham that she would bear them a son, she laughed. Her laugh was one of disbelief, but when her son was born, she named him Isaac, which means "he laughs," and said in Genesis 18:12 "'God has brought me laughter, and everyone who hears about this will laugh with me.'"
Read Also: Christian Comedians That Will Make You Laugh More Right Now
"...Our Mouth Was Filled With Laughter…"
Psalm 126: 2 "Then our mouth was filled with laughter, and our tongue with shouts of joy; then they said among the nations, 'The Lord has done great things for them.'"
Ready for Some Laughs of Your Own?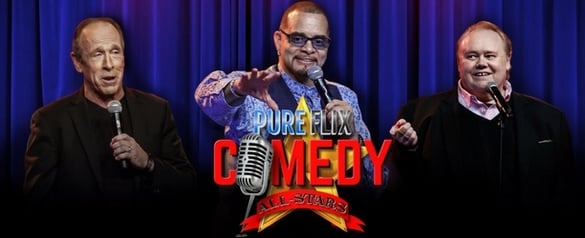 It's one thing to read about laughter, but when was the last time you had a laughing fit? Comedy that honors God and never fails to make you and your family smile can be hard to find. Pure Flix Comedy All-Stars brings together the best clean comedians for your family to enjoy. You'll find new comedy every Friday in June on PureFlix.com.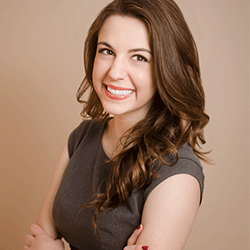 Sarah Hartland
Sarah Hartland knew she wanted to be a writer from the time she wrote her first short story in the fourth grade. By the time she was in high school, she had written two novellas and countless short stories. It was her love of storytelling that led her into marketing and media.
Sarah freelanced throughout her time at Colorado Christian University, where she graduated with a Bachelor's degree in Business Administration. At CCU, Sarah competed in speech and debate across the country, securing multiple awards and a national debate championship. She co-lead CCU's first-ever broadcast media program, CCU.TV, and served as the program's Student Producer during her senior year.
When she's not writing blog posts or editing a video, Sarah loves to swing dance, ski, travel, or visit her seven younger siblings in Montana.