The Magi (also known as the wisemen) are one of the most well-known fixtures of the nativity story. Their presence in scripture and in popular Christmas songs like "We Three Kings" sparks a plethora of questions about their identity, their intentions and the meaning of the gifts they brought to Jesus.
WATCH: STREAM THE BEST CHRISTIAN CHRISTMAS MOVIES RIGHT NOW ON PURE FLIX
We can find some of the answers in scripture and commentaries on the matter — and movies like "We Three Kings" offer some insight as well. This film, which is now streaming on Pure Flix, focuses on the Fay children, who can't wait for their Uncle Henry to arrive for Christmas.
With the help of Uncle Henry's new song, "We Three Kings," the kids learn truths about Jesus and the gifts that were given to Him! It's a great movie to watch with the while family.
The Story of 'We Three Kings'
"We Three Kings" is also a popular song during the Christmas season. But what's the history behind the words written in the "We Three Kings" lyrics? The song was written by John Henry Hopkins, Jr., who lived from 1820-1891. Hopkins wrote the song in 1857, and "We Three Kings" has been part of many Christmas plays and traditions ever since.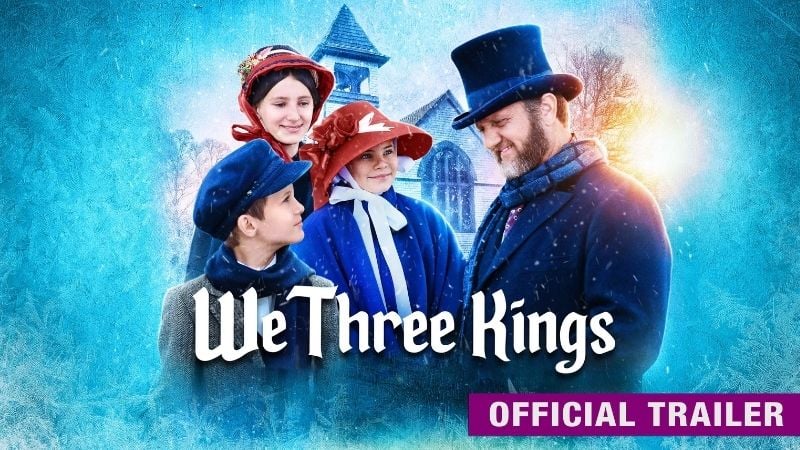 The song is unique in that it offers details on why the wisemen brought gold, frankincense, and myrrh to the Christ child. Clearly, the song has had a powerful impact on our holiday observations and our culture.
STREAM 'WE THREE KINGS' TO SEE A POWERFUL, FAMILY-FRIENDLY CHRISTMAS MOVIE
'We Three Kings' Lyrics
"We Three Kings" lyrics are well known, but let's briefly explain them here. The song opens by noting that the wisemen traveled from "afar" and that they chased after "yonder star." But it's the "We Three Kings" lyrics about the gifts that are perhaps most fascinating:
Born a King on Bethlehem's plain,
gold I bring to crown him again,
King forever, ceasing never,
over us all to reign.

Frankincense to offer have I;
incense owns a Deity nigh;
prayer and praising, voices raising,
worshiping God on high.

Myrrh is mine; its bitter perfume
breathes a life of gathering gloom;
sorrowing, sighing, bleeding, dying,
sealed in the stone-cold tomb.
Powerful lyrics, for sure. But while we can dive into books, songs, and films outside of the Bible to try understand the message behind songs like "We Three Kings," what does scripture really say about the wisemen?
About the Wisemen
So, what can we know about the wisemen? Well, the whole "We Three Kings" concept — that there were three Magi — is actually not entirely for certain. Matthew 2 tells us the story of the Magi, but it doesn't specify how many went to visit Jesus.
We end up with the three Magi we see in "We Three Kings" lyrics and traditional displays due to the fact that there were three gifts given. Thus, we assume one gift was given by each wiseman, though we cannot be 100 percent sure that this was the case. So, what are we told about the wisemen?
Well, Matthew 2 explains that they came to Jerusalem from the east, and that they followed a star in the sky to find and worship Jesus. We also learned that King Herod wasn't too excited by the news of Christ's arrival. Matthew 2:9-12 (NIV) has more about the real-life story behind "We Three Kings":
"After they had heard the king, they went on their way, and the star they had seen when it rose went ahead of them until it stopped over the place where the child was. When they saw the star, they were overjoyed. On coming to the house, they saw the child with his mother Mary, and they bowed down and worshiped him. Then they opened their treasures and presented him with gifts of gold, frankincense and myrrh. And having been warned in a dream not to go back to Herod, they returned to their country by another route."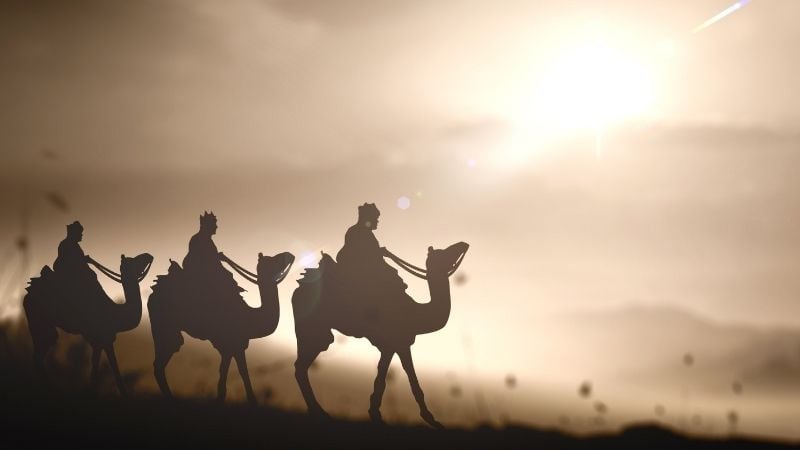 We get some fascinating details here — details that are reflected in songs and movies like "We Three Kings," but there's still a fair bit of mystery surrounding these guys. Their identities are often discussed and debated, as some believe they truly were kings, while others believe they were astrologers (who some considered kings).
Let's discuss what we do know about, though: the gifts they brought — gold, frankincense and myrrh. Most of us know what gold is, but what of the other two gifts? As we learn, in part, in the "We Three Kings" lyrics, Frankincense comes from trees and has a nice scent, while myrrh is a spice that comes from a thorn bush.
READ ALSO: 5 CHRISTMAS BIBLE VERSES AND STORIES TO REFLECT ON THIS SEASON
As Pure Flix Insider previously noted, Biblical Archaeology explains that, "These valuable items were standard gifts to honor a king or deity in the ancient world: gold as a precious metal, frankincense as perfume or incense, and myrrh as anointing oil."
Some have theorized that there is an even deeper meaning to the "We Three Kings" story — that these gifts were foreshadowings surrounding Jesus and the events that would soon pass. Gold is emblematic of Christ being a king, while Frankincense, which was used in worship, could signify his holiness. Meanwhile, myrrh was sometimes used to embalm the dead — perhaps a reference to the fact that Christ would sacrifice himself for mankind.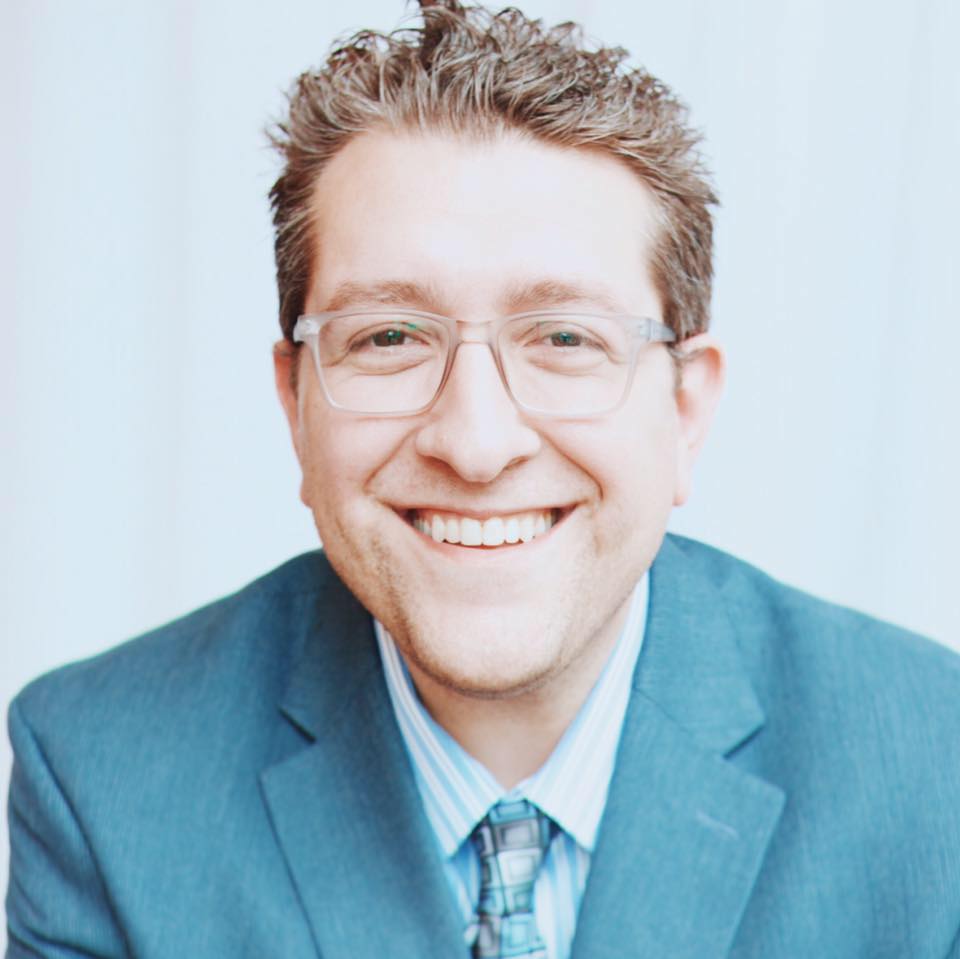 Billy Hallowell
Billy Hallowell has been working in journalism and media for more than a decade. His writings have appeared in Deseret News, TheBlaze, Human Events, Mediaite and on FoxNews.com, among other outlets. Hallowell has a B.A. in journalism and broadcasting from the College of Mount Saint Vincent in Riverdale, New York and an M.S. in social research from Hunter College in Manhattan, New York.