"Courting Mom and Dad," a new family-friendly film available for streaming on Pure Flix, mixes faith, comedy and drama to bring together a compelling and entertaining story about three kids who seek the help of an eccentric personal injury attorney in order to stop their parents' divorce.
The movie takes a gentle approach to showing the impact divorce can have on kids. Far from being an uncomfortable film for families and individuals watching who have dealt with divorce, the movie has been described as a reflection of real-life messiness mixed with a charming story of persistence and love.
While not realistic in all family situations, the sweet and humorous story can be enjoyed by anyone and everyone. It's a light-hearted tale about a family that recaptures what matters and refocuses on restoring the love between a husband and a wife.
At its core, "Courting Mom and Dad" tackles the power of prayer and emphasizes the importance of family members pausing to pray for one another.
Bringing "Courting Mom and Dad" to fruition was quite a feat, especially considering that filming was still going on when COVID-19 restrictions went into effect.
Production had to pause filming the movie's final scenes due to confusion over rapidly-changing and unclear COVID-19 restrictions, but were soon able to pick back up and bring the project to its conclusion. Amid an uncertain time for so many productions in Hollywood, the shutdown was brief and didn't involve or have anything to do with any of the film's cast.
In the end, the real victory is that the team behind "Courting Mom and Dad" were able to quickly come back together during such a difficult time to finish this phenomenal movie — a film that will bless and inspire many individuals and families.
And the production team is hoping the movie does just that: entertain and inspire audiences. Dive into "Courting Mom and Dad" right now on Pure Flix. Not a member? No problem! Get a free trial so that you can stream thousands of faith and family-friendly movies, TV shows and original series today.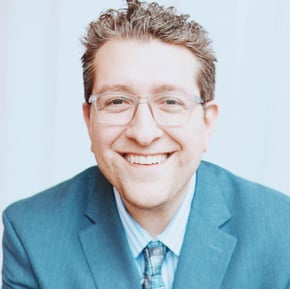 Billy Hallowell
Billy Hallowell has been working in journalism and media for more than a decade. His writings have appeared in Deseret News, TheBlaze, Human Events, Mediaite and on FoxNews.com, among other outlets. Hallowell has a B.A. in journalism and broadcasting from the College of Mount Saint Vincent in Riverdale, New York and an M.S. in social research from Hunter College in Manhattan, New York.