Michael Ironside is a seasoned Hollywood actor with more than 200 movie credits to his name. Since the late 1970s, he has appeared in major productions including "Top Gun", "Total Recall", and "Free Willy". In April 2017, Grace Alone Films released "Lucky's Treasure" – a subtle and engaging Christian film starring Ironside. Today, many fans are asking the question: What is Michael Ironside doing now?
A Look Back at Actor Michael Ironside
According to Ironside's official biography from his personal website, he developed a flair for the dramatic at an early age. He wrote and play-acted at home in Canada before pursuing acting in school and as a career. When he was a young teen, a student teacher helped him adapt a few of the chapters from his own autobiography into a play. Called "The Shelter," the play won a major writing award, furthering the young dramatist's love of the art.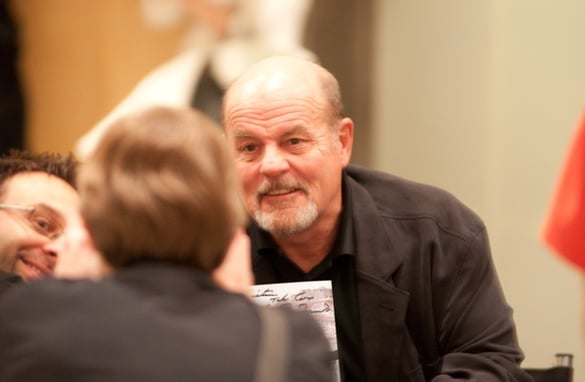 Over the years, Ironside has acted, written, produced, and directed in the film industry. In his personal life, the actor has two daughters, Finlay and Adrienne. He has been married to wife, Karen Dimwiddie, since 1986 and lives in Los Angeles. This tough and hardworking actor has survived both thyroid and prostate cancer, and he continues to engage tirelessly in the life of a working actor in Hollywood.
Other movies you may remember Ironside from include "X-Men: First Class", "Terminator Salvation", and "Nowhere to Hide". He has also played in several television shows including "Justified", "ER", and "Cold Case".
The Latest on Ironside
At 67, Ironside is still heavily involved in acting. In a range of genres from horror to action-comedy, Ironside plays both villainous and heroic roles with the kind of intensity that can only come from method acting (staying in character throughout filming).
Ironside's typical characters are hard-nosed, broken, and tough. In "Lucky's Treasure," however, audiences get to see a completely different character. In the movie, Ironside plays a college-aged young woman's grandfather, Henry, who recently lost his wife. He is a stubborn and hard-working country man who can be difficult at times, but also has a caring and compassionate side. Henry's relationship with his granddaughter reflects a truthfulness and authenticity with which many audience members can relate.
Read Also: Uplifting Horse Movies for the Whole Family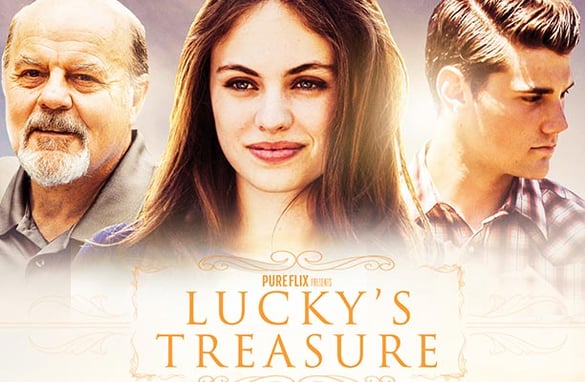 In watching "Lucky's Treasure", you may wonder what is so familiar about this down-to-earth grandfather. As an actor who played in so many minor and major roles over the years, he brings both familiarity and newness to the role.
See just how versatile Ironside's acting can be when you watch "Lucky's Treasure" on PureFlix.com. This family-friendly flick stands out against a portfolio of dark and fantasy features where Ironside typically appears.
It follows the story of his character's granddaughter, Emily, and her search for a lost treasure that her grandmother once pursued. With just the right amount of adventure, romance, and mystery, you'll love seeing and connecting with Ironside's paternal role. Watch the trailer for "Lucky's Treasure" today, and start your free, one-month trial on PureFlix.com to watch the full feature film.