Author Jerry Jenkins' work is some of the most well-known literature in contemporary Christian circles.
As co-author of the monumentally popular "Left Behind" books as well as "The Chosen" novel series (based on the hit TV show), Jenkins has inspired multiple generations to look deeper at biblical and theological themes.
READ ALSO: 'LEFT BEHIND': THE FILMS INSPIRED BY THE RAPTURE & REVELATION
But who is Jenkins — and what led him to become such a profoundly popular author? Let's start with his background.
Jerry Jenkins' Background
Jenkins' writing career started quite early. When he was 14, he went down to his local newspaper and asked the editor if he needed more sportswriters. To Jenkins' surprise, the editor was receptive.
"I was a big kid and I don't think he realized that I was too young to even drive at that point," Jenkins recently told "The Pure Flix Podcast." "He assigned me a couple of high school games to cover. My mother would drive me to the games and I'd take my notes and then she'd drive me to the newspaper office."
READ ALSO: 11 CHRISTIAN MOVIES ABOUT THE END TIMES
That tenacity paid off, as he ended up becoming the sports editor of the paper by the time he was 19 years old. But as time progressed, Jenkins didn't feel called to be an award-winning sportswriter; instead, he felt compelled to embark on a path toward "full-time Christian work."
Over time, one gig after another manifested itself into a successful writing career that has spanned decades. With 200 books under Jenkins' belt, there's no end in sight to his literary works.
"I feel obligated to exercise that gift and that's the reason I do what I do," Jenkins said.
Left Behind: Jerry Jenkins' Legacy
Jenkins' most popular books are, no doubt, the "Left Behind" series, which he wrote alongside the late Dr. Tim LaHaye. The 16-book series includes fictional characters who go through end-times events.
"It really was Dr. LaHaye's idea," Jenkins said of "Left Behind." "He was an expert in theology and he was a minister and a preacher."
Jenkins said that LaHaye had written plenty of non-fiction books about eschatology and the end times, but that he wanted to write fiction — and that's how the two men met. As for the "Left Behind" plot, Jenkins said it was LaHaye who came up with the bones of the story.
"He was a special person and he had this idea. He said that he and his wife had been flying back from a prophecy conference where he had just been preaching on the rapture," Jenkins said. "He noticed the pilot come out of the cockpit and flirt with the female flight attendant."
LaHaye noticed that the pilot wore a wedding band and thought to himself, "What would happen if, right now, the rapture occurred? Maybe this pilot at home has a believing wife who's been trying to tell him about the potential of the rapture and then it happens."
That moment set the basis for the characters who were developed in the novels, with the first "Left Behind" book releasing in August of 1995. The series has collectively sold more than 63 million copies — and counting.
"The series sells about 15,000 units a month even to this day," Jenkins said. "I've never been able to get over what happened with that thing."
One of the most rewarding parts of the "Left Behind" legacy, he said, is hearing from people who have come to faith as a result of the book series.
"When somebody tells you they've gone from death to life — from darkness to life — that trumps any royalty check, any sales figure, any review," Jenkins said. "Nothing can compare with that. And we heard from more than 3,000 people."
WATCH: STREAM 'THE CHOSEN' RIGHT NOW ON PURE FLIX
Now, Jenkins' son, Dallas Jenkins, is also experiencing monumental success with a TV project of his own titled, "The Chosen" (season one is available on Pure Flix).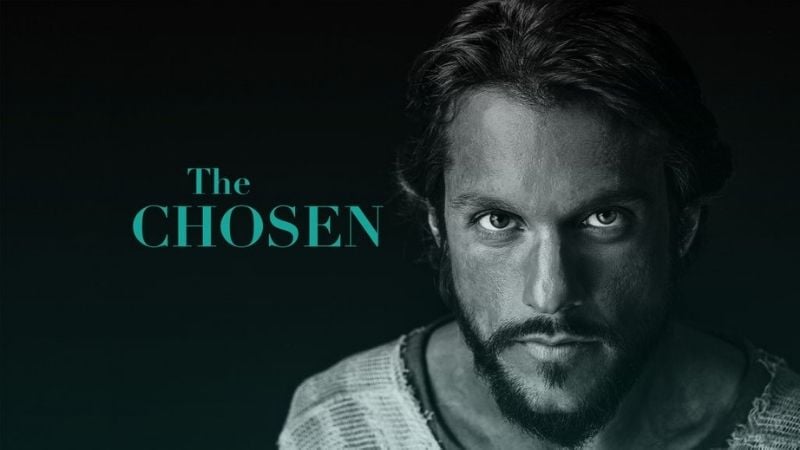 The Chosen
Jenkins and his son have started working together on a unique project surrounding "The Chosen" — an effort that was sparked after Dallas Jenkins asked Jerry Jenkins if he would consider penning a novelization of the popular Christian series. Naturally, his dad said, "Yes!"
READ ALSO: 10 MUST-WATCH JESUS MOVIES AND SHOWS
"I feel like, this time, I'm pressing my nose up against the glass and saying, 'Can I play too?'" Jerry Jenkins quipped. "It's just been a thrill. I'm really enjoying watching the phenomenon of it."
Jenkins released "The Chosen I Have Called You by Name: A Novel Based on Season 1 of the Critically Acclaimed TV Series," earlier this year and has already written a second book to coincide with the next season of the show.
As for the ever-growing popularity of "The Chosen," Jenkins said he's excited to watch it "just getting bigger." He's hoping the books help spread the gospel as well.
Jenkins explained the tactics he used in putting each chapter together, noting that the literary format allows for more internal dialogue and thoughts of main characters.
READ ALSO: 'THE CHOSEN' ACTOR JONATHAN ROUMIE: WHO IS HE?
"I wanted to make sure that when I do recreate the scenes ... that they're exactly the way you see them," he said. "I watched those first eight episodes more than 20 times each and I never got tired of one scene. I'm emotionally moved with every one of them."
Want to see Jenkins' literary work in action? Consider streaming some of the "Left Behind" movies that his books inspired right now on Pure Flix:
LEFT BEHIND: Films 1-3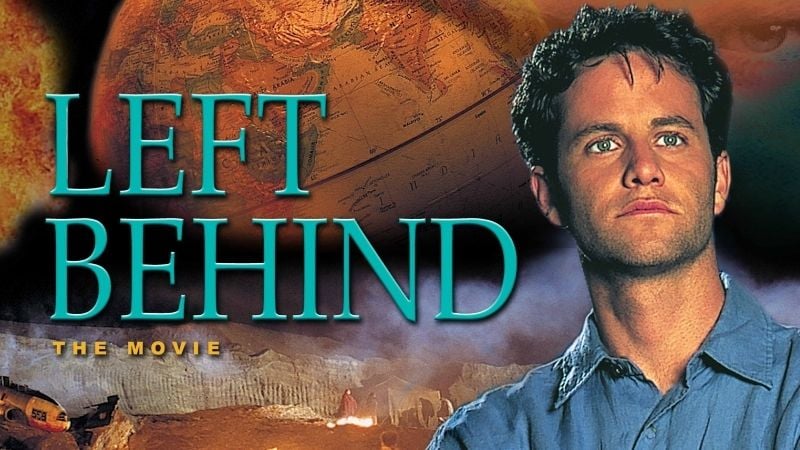 LEFT BEHIND
This is the first in the "Left Behind" trilogy. Here's the synopsis: After learning that millions have completely vanished, an airline pilot, his daughter, and others work together to unravel the mystery of those left behind.
Watch the first in the "Left Behind" series movies right now on Pure Flix.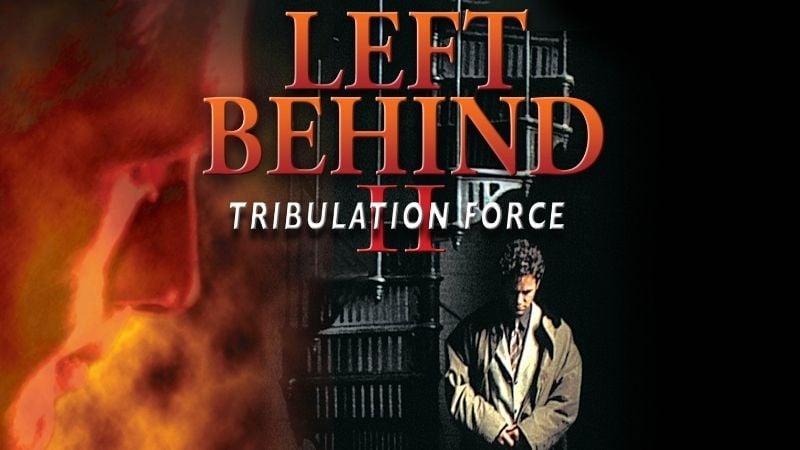 LEFT BEHIND 2: TRIBULATION FORCE
The next of the "Left Behind" movies is "Left Behind 2: Tribulation Force." Here's the synopsis: Two weeks after the Rapture, those left behind must band together to form the Tribulation Force, preparing themselves for the worst seven years the planet will ever see in this exciting sequel to "Left Behind."
Watch the movie, which is now streaming on Pure Flix!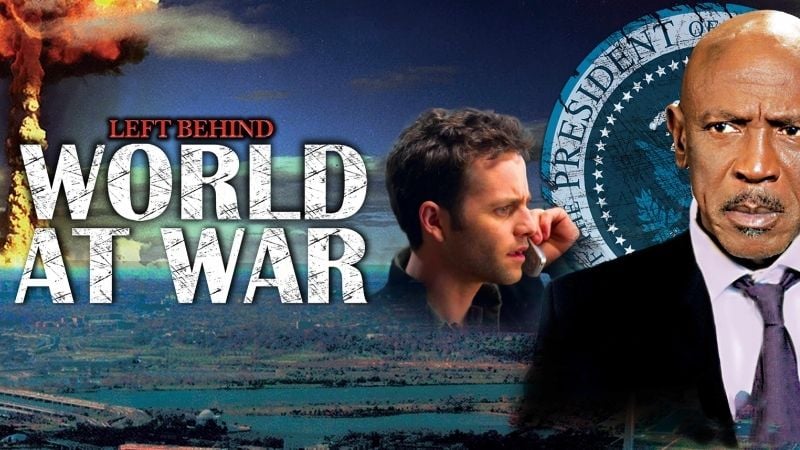 LEFT BEHIND 3: WORLD AT WAR
And the last in the "Left Behind" series movies is "Left Behind 3: World at War." In this final film in the trilogy, the U.S. president asks a journalist and his band of rebels to thwart a world leader's deadly plans. See what happens by watching the movie right now on Pure Flix!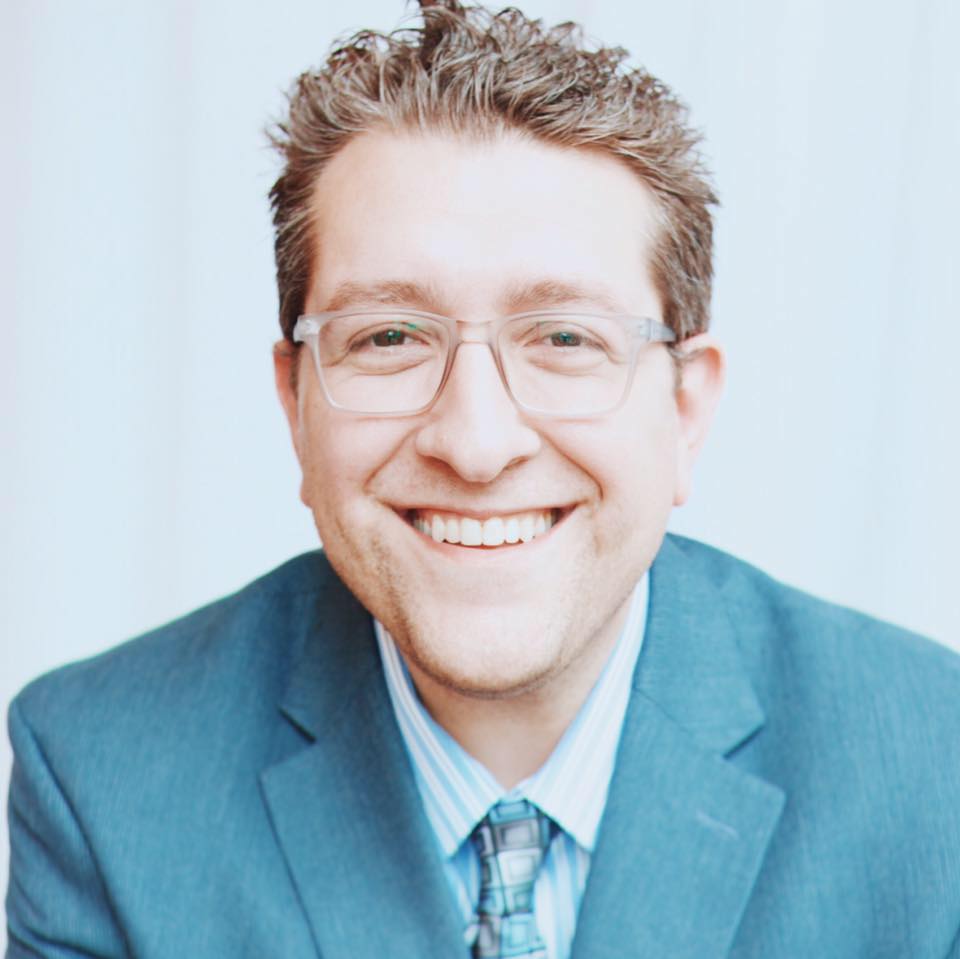 Billy Hallowell
Billy Hallowell has been working in journalism and media for more than a decade. His writings have appeared in Deseret News, TheBlaze, Human Events, Mediaite and on FoxNews.com, among other outlets. Hallowell has a B.A. in journalism and broadcasting from the College of Mount Saint Vincent in Riverdale, New York and an M.S. in social research from Hunter College in Manhattan, New York.