"Little House on the Prairie" warmed the hearts of countless fans in the 1970s and 80s. The award-winning family drama depicted 1800s prairie life in a way that consistently charmed audiences. Fans fell in love with Michael Landon and Melissa Gilbert's iconic performances, and the real-life (and often faith-centric) lessons touched hearts.
If you liked "Little House on the Prairie" and are aching for more western drama, you'll love "The Redemption of Henry Myers," now streaming online at PureFlix.com.
This western movie is more than a depiction of hard prairie life, it is also a story of the power of redemption that your whole family will love. Get your cowboys, farmers, and prairie women together for a night of Western family fun, because "The Redemption of Henry Myers" is streaming now: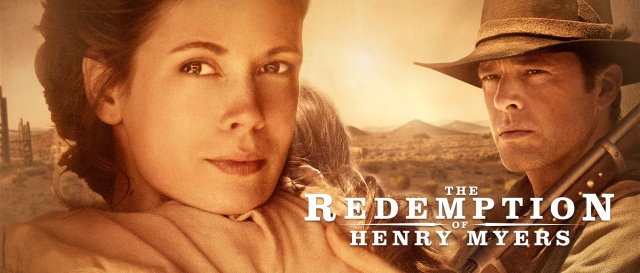 Watch "The Redemption of Henry Myers," Now →
Parental Warning: Western Violence
Henry Myers (Drew Waters) lives a hard life, getting through life on the frontier however he can, even if it means robbing a bank. After his latest heist goes wrong and his partners betray him, Henry is surprised to find extraordinary kindness from a widow and her children. With the influence of this family, Henry begins to question the choices he's made in his life. Just when things begin to make sense again, it's all ripped away from him when his old partners show up.
You can watch "The Redemption of Henry Myers" and other family movies, online series, and more for free during your one-month trial of PureFlix.com.
Sarah Hartland
Sarah Hartland knew she wanted to be a writer from the time she wrote her first short story in the fourth grade. By the time she was in high school, she had written two novellas and countless short stories. It was her love of storytelling that led her into marketing and media.
Sarah freelanced throughout her time at Colorado Christian University, where she graduated with a Bachelor's degree in Business Administration. At CCU, Sarah competed in speech and debate across the country, securing multiple awards and a national debate championship. She co-lead CCU's first-ever broadcast media program, CCU.TV, and served as the program's Student Producer during her senior year.
When she's not writing blog posts or editing a video, Sarah loves to swing dance, ski, travel, or visit her seven younger siblings in Montana.